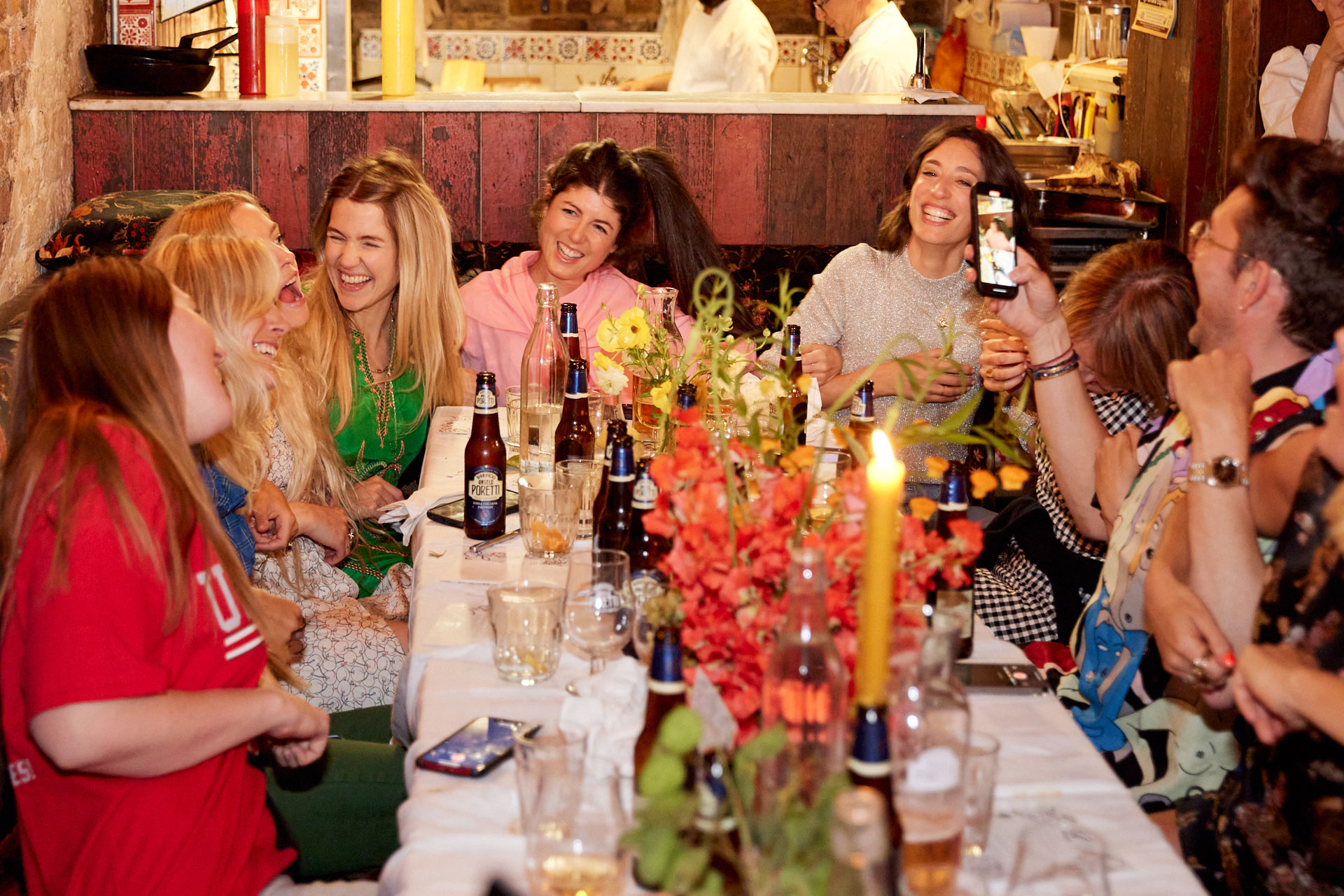 Laura Jackson: Here's a Realistic Guide to Tablescaping
---
Happy guests are the best table décor
We've all been on Instagram, liked a tablescaping photo, then never felt like it was actually feasible to recreate anything similar.
We speak to broadcaster and co-founder of Glassette, Laura Jackson, who shares her refreshing hot takes on tablescaping. Her rules? Well, none actually. Just no stark overhead lighting. And that your main tablescaping feature, she says, should be great atmosphere, happy guests — probably with a beer in hand. 
Tablescaping? Don't Take it Too Seriously, says Laura Jackson
Don't Just Take Inspiration from Tablescapers
Getting inspired only by what's on Instagram and Pinterest can be stifling. Move away from literal references and just walk around your house, and think, what do I actually like? I love to bring in a mix of influences from everywhere really; whether that's travelling, or if I see a beautiful blue wall, I think: that would make the perfect blue for a napkin. It's cheesy, but let your table be an expression of you.
Let the Food Do the Talking
If I'm serving Indian food, I'll usually have a beautiful block printed tablecloth. If it's Mexican; I'll have something quite colourful. I let the table lean into the food I'm cooking and dictate the décor.
Atmosphere is an Art
Avoid stark overhead lights, don't let too much room between each seat, and make sure the music is loud enough for a buzz. Anything that lets your guests interact is a good idea, so passing loads of sharing plates, and why not plunge some Poretti beers in a beautiful carafe to bring that sense of togetherness.
Paper Napkins over Perfection
At the end of the day, it's about making people feel welcome. Even if you have paper napkins and it's not all as chi chi as you imagined, it's just about having a good time. You know when you get invited to someone's house and they're stressed about if the food is on time, and how everything looks, it's not worth it. Your guests are always the most important.
Flowers Please
I absolutely love having flowers on the table. As well as hand written menus and hand written name cards are just some nice extra things that get the conversation flowing around the table.
The 'Laissez Faire But Make it Lux' Tablescaping Edit