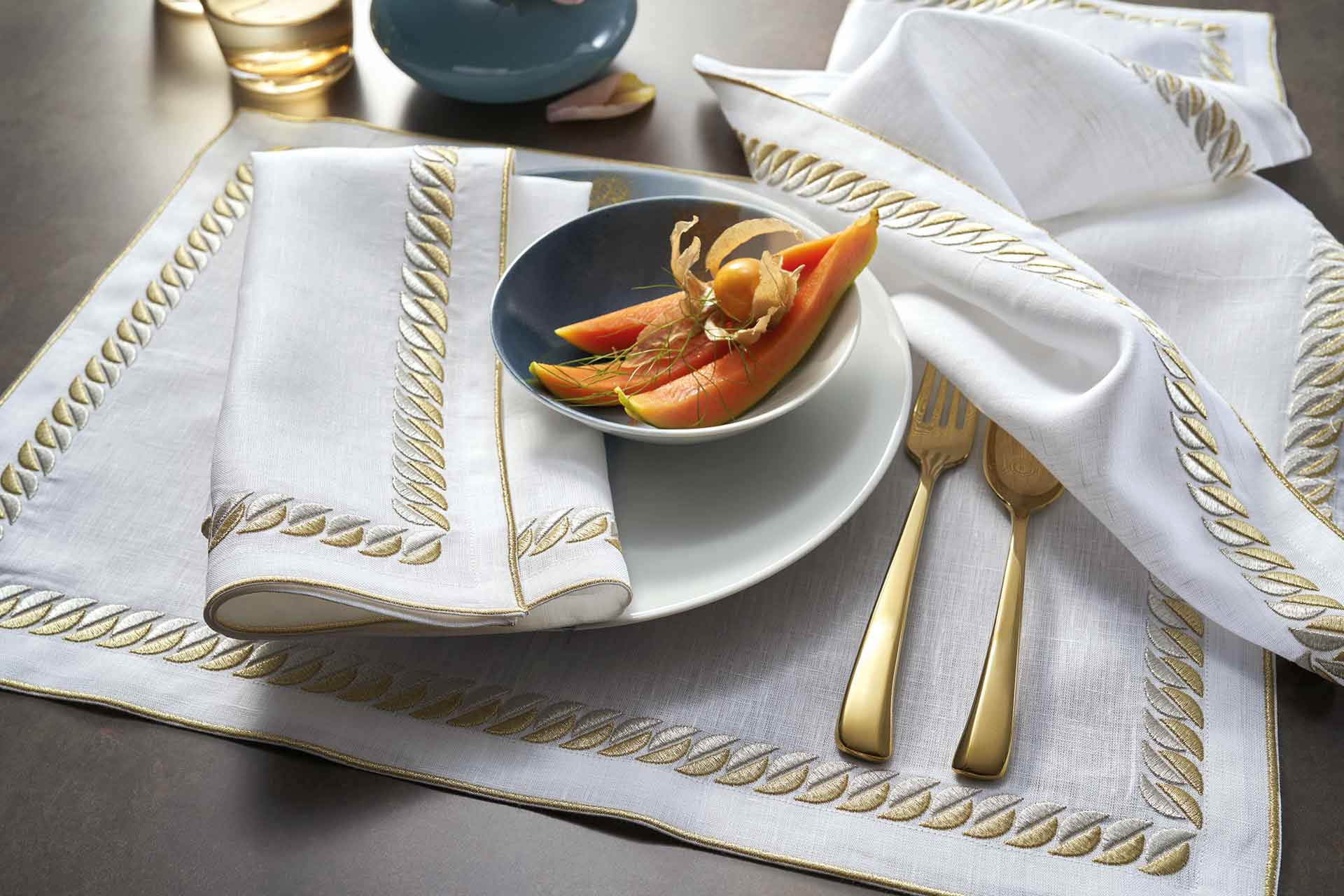 The Story Behind Heirlooms Linens' Beautiful Bespoke Products
---
Heirlooms Linens is a Great British Brand 2023
Heirlooms Linens is an entry in our Great British Brands 2023 book. 
Heirlooms Linens: Great British Brand 2023
'As a design-led manufacturer specialising in bespoke linens, we encounter challenges all the time, but my mindset is that everything is possible. You find creative, innovative ways, and you have to be brave – which I think sums up 'brave new world' for me. Our most successful year was 2021-22, and I'm proud of our dedicated, creative team. We love what we do, and we're growing. Half our projects are in the residential and interior design market and half in yachts, private aircraft and boutique hotels. Feedback from Monaco and Decorex showed our values, ethos and skills are widely recognised, along with our wonderful customer service.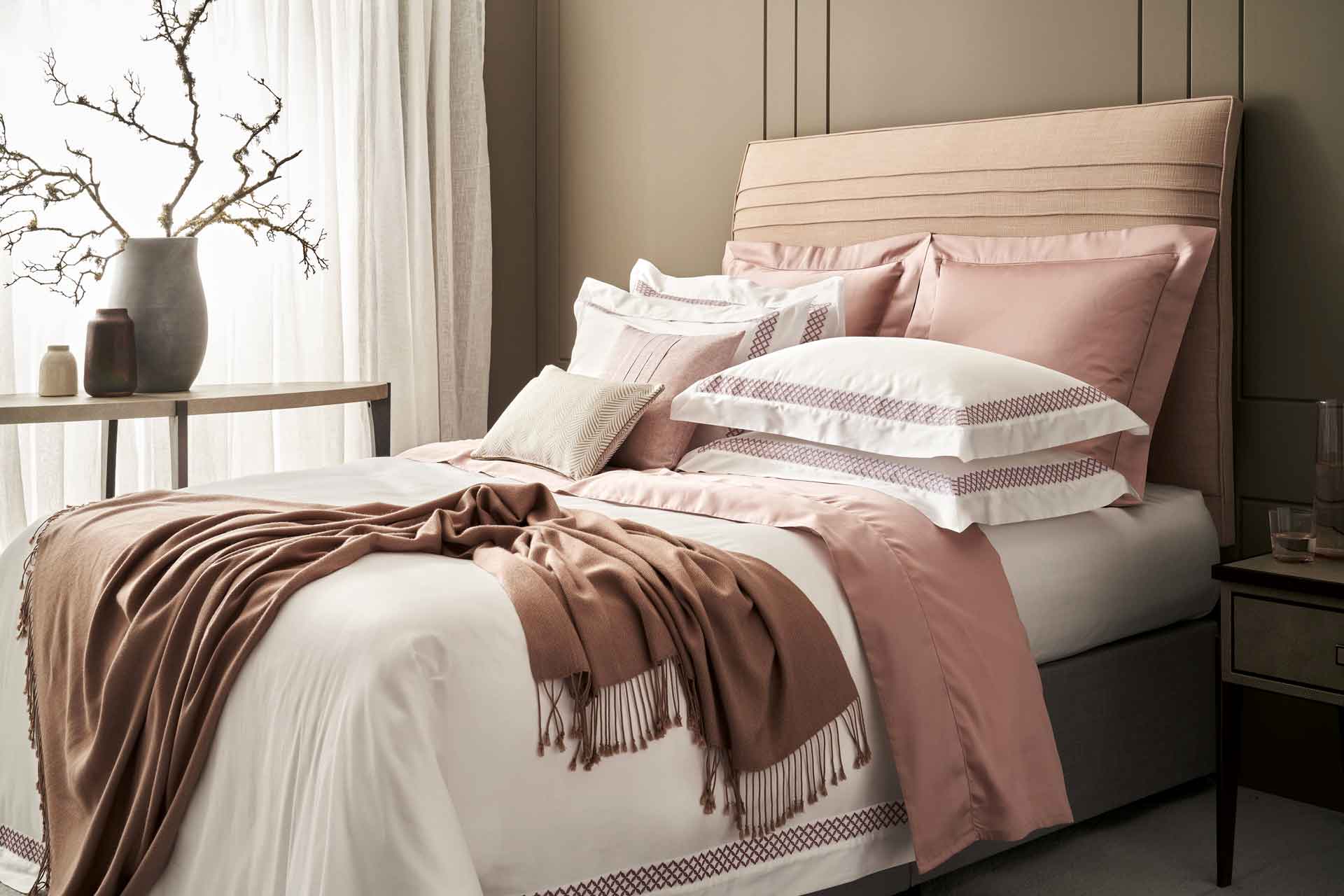 'Like everyone, we're concerned about energy costs and are already use low-energy sewing machines and seeking efficiencies. Receiving a Royal Warrant from the former Prince of Wales involved analysing traceability within our supply chain, establishing, for example, efficient water use in cotton production. In this aspect we were ahead of many other companies. For us social responsibility is an important aspect of sustainability. We have a UK workforce, and we pay staff a proper wage, which is becoming more important for clients: they want a company they can trust. But recruitment can be a challenge: we work with local schools, textile colleges and universities alerting people that there is a unique manufacturing company on their doorstep. 
'Future opportunities include developing our great collaboration with Savoir Beds offering linens within its retail stores. We're going to be the finishing house for a major Italian fabric supplier, who say that there are few companies in Italy or around the world that can do project work like we do. Despite Brexit we're in a global economy, and businesses want to work together to provide solutions for the benefit of everyone. We're always working to our absolute best and striving for perfection.' Ruth Douglas, Managing Director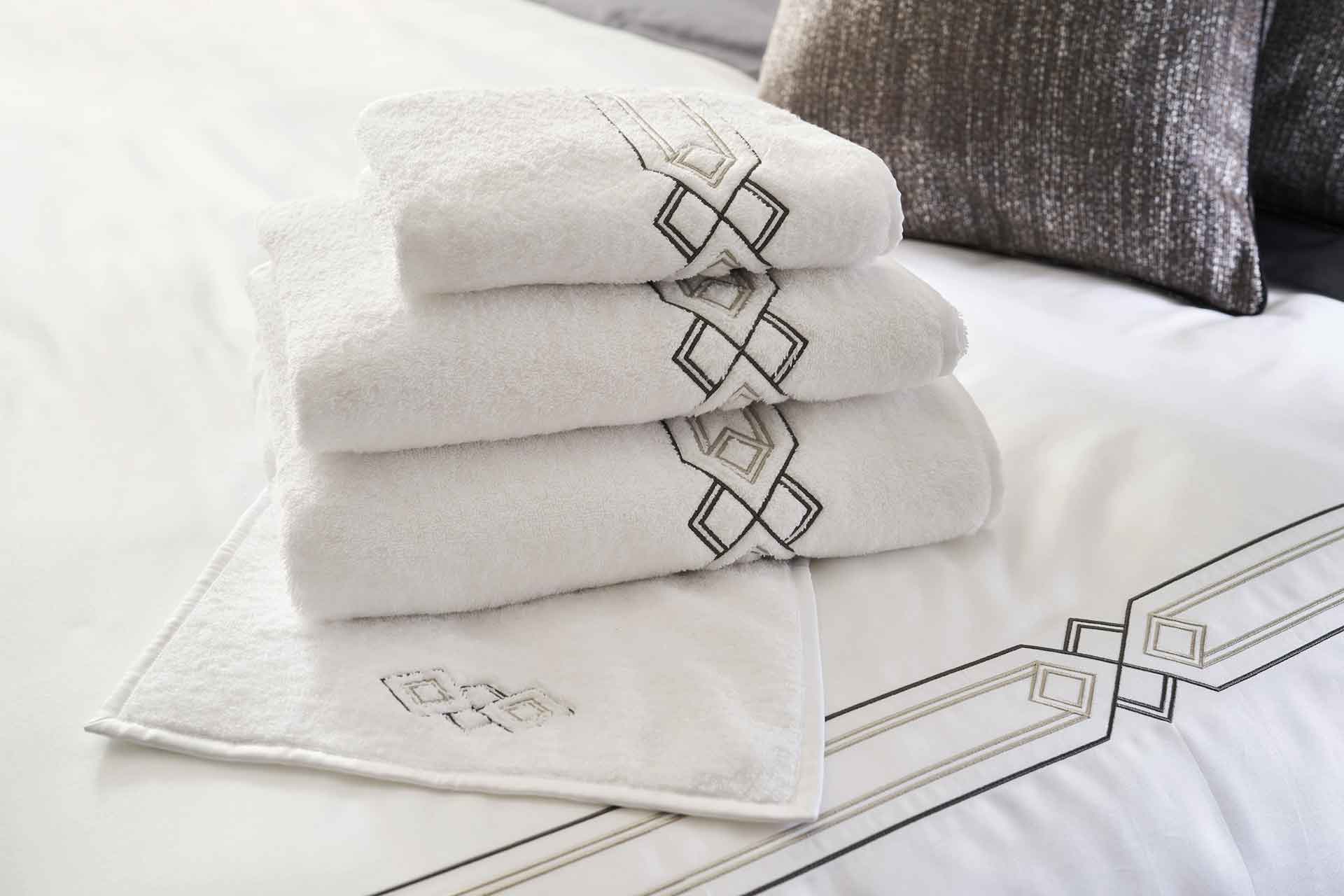 Brand Timeline 
1984
Heirlooms is founded by its original owner, Liz Murray.
1995
Begins supplying the late Queen Elizabeth II with linens.
2005
Awarded a Royal Warrant by Her Majesty the Queen.
2012
Awarded the former HRH The Prince of Wales's Royal Warrant.
2016
Heirlooms expands to accommodate a state-of-the-art cutting machine.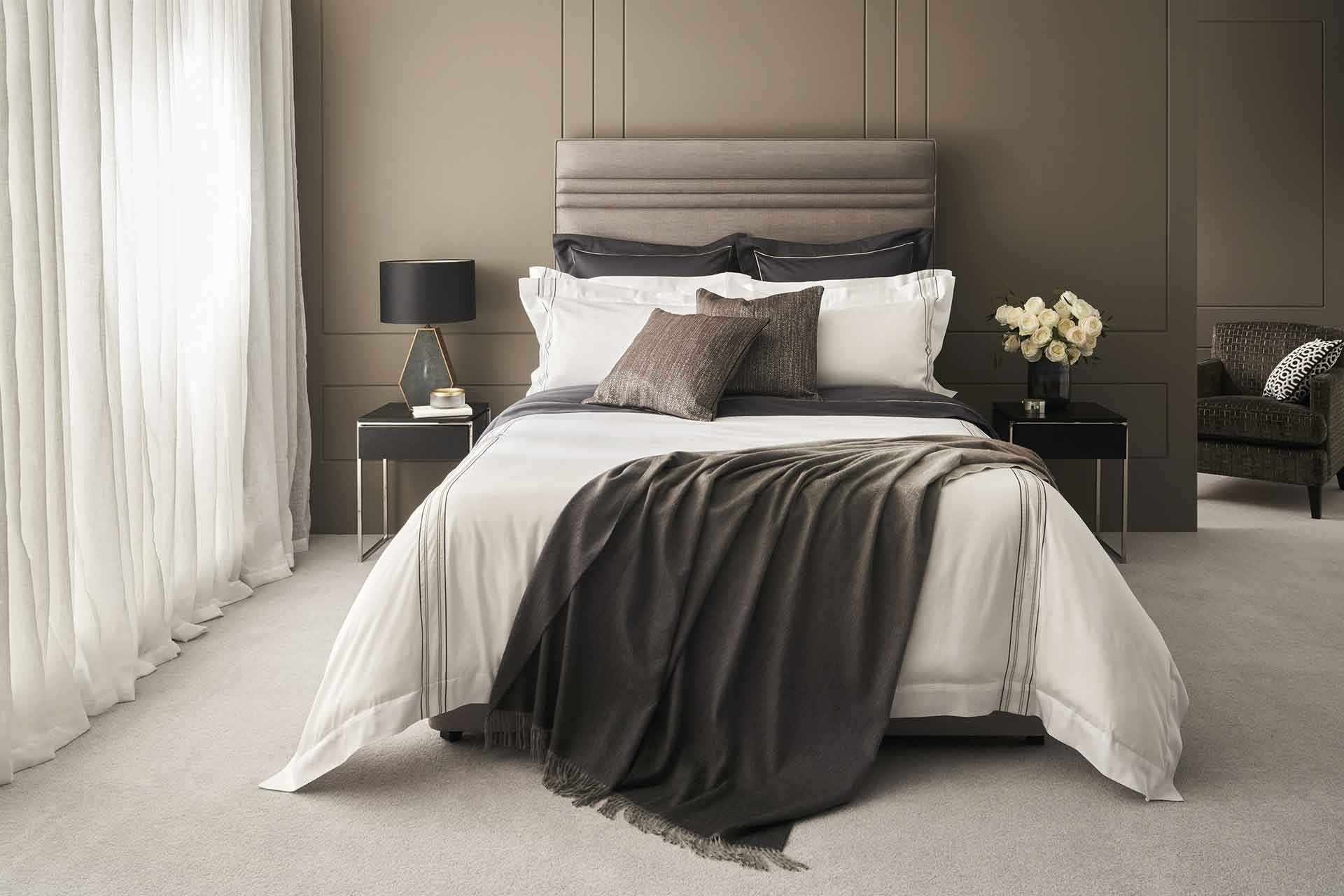 DID YOU KNOW?
Heirlooms Linens buys in Italian woven fabrics but otherwise linens are all hand measured, cut, embroidered and sewn in the UK – this global brand is a small team in a small town. 

The company's linens have been used in TV programmes and films like Downton Abbey, James Bond, Outlander, The Golden Compass  and, most recently, Succession.

Heirlooms is part of a  family-run holding company which owns an eclectic mix of businesses including several bakeries, stonemasons and calligraphers.

The longest-serving employee has been at Heirlooms for 21 years. 

There used to be a retail shop at the factory selling the bed linens, table linens and towels for which the business is renowned, along with things like pyjamas and candles. 
HEIRLOOMS LINENS
Unit 2, Arun Business Park, Shripney Road, Bognor Regis, West Sussex, PO22 9SX
+44 (0)1243 820252