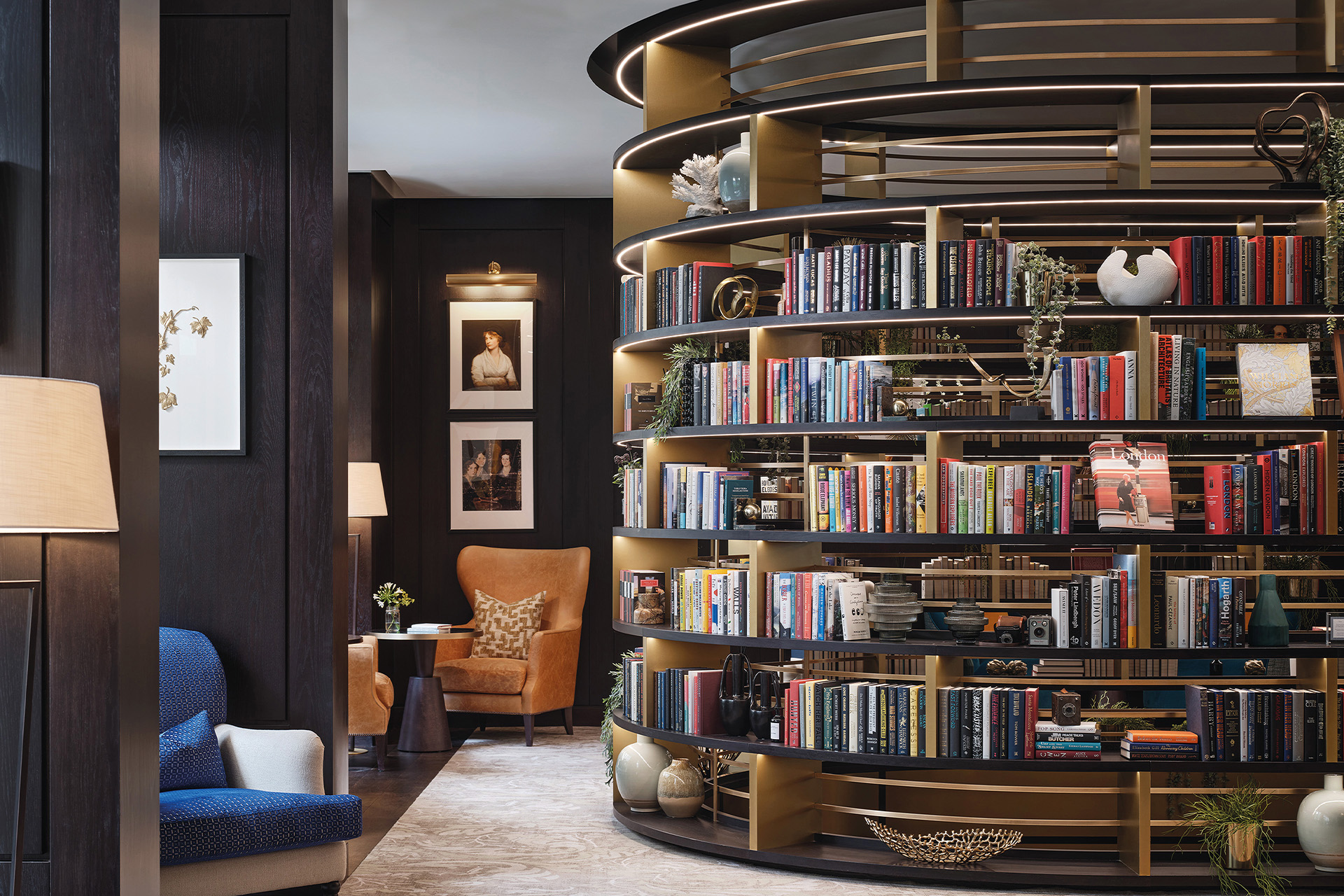 Ultimate Library: This Book Curation Service Is A Bibliophile's Dream
Imagine a bespoke book collection, curated to your tastes
Ultimate Library is an entry in our Interiors Book 2023.
Ultimate Library: Country & Town Interiors Book 2023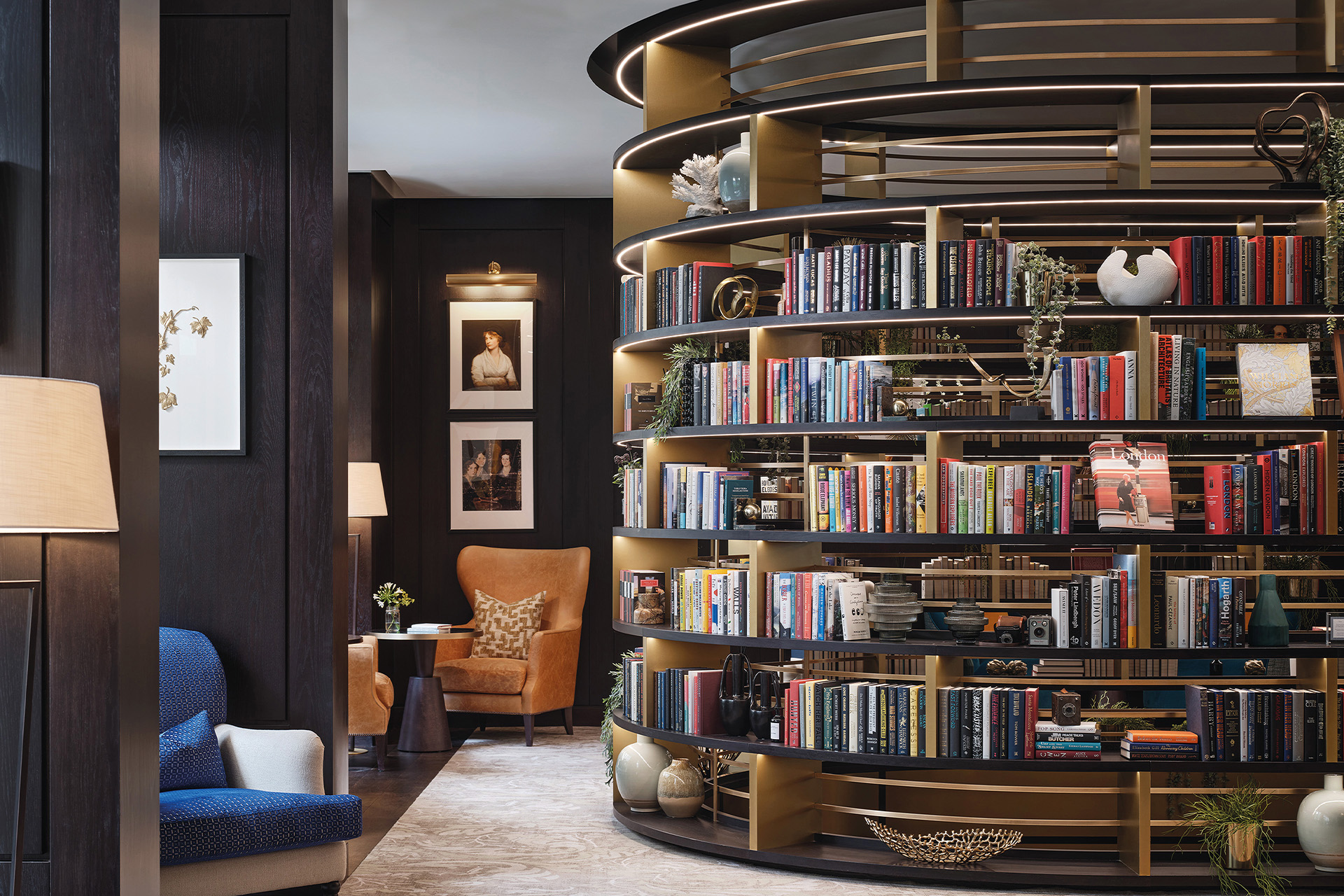 Now celebrating its 15th anniversary, Ultimate Library has invigorated book collections for clients in over 50 countries. The company was founded by Philip Blackwell, inspired by his love of travel and the power of books to create a sense of place and a unique perspective. Its London-based team of bibliophiles curate intelligent and stylish libraries that entertain and captivate readers in high-end hotels, resorts, private townhouses and holiday homes. It offers a highly personalised service beginning with design concepts, through to installation.
The pandemic caused a surge in demand for home libraries, as people sought fresh and economical ways to decorate their living spaces. The team works closely with interior design studios, developers, and private clients to achieve the perfect book look. Recently, a Kensington townhouse designed by Emilia Laurie required a library that felt like it had been built over many years. Ultimate Library sourced vintage cloth titles with gilded spines for the higher shelves, contemporary hardbacks highlighting the client's love of travel, history and philosophy for the mid shelves, and illustrated titles on the lower shelves that explore London's fashion and design scenes. Further afield, it worked with stylist Amie Mercer to create a space to cosy up in after a day on the slopes for a ski chalet in Austria. The bookshelves feature winter crime, Austrian classics by authors such as Joseph Roth and Stefan Zweig, cutting-edge books on wellbeing, and plenty on skiing and hiking.
Within luxury hospitality, wellbeing titles are being requested more frequently by global clients including Six Senses and Raffles to complement ground-breaking spas. With reading itself helping many to relax and unwind, well-chosen books on meditation, mindfulness and breathwork encourage guests to put away their devices and enjoy what is truly an ultimate library.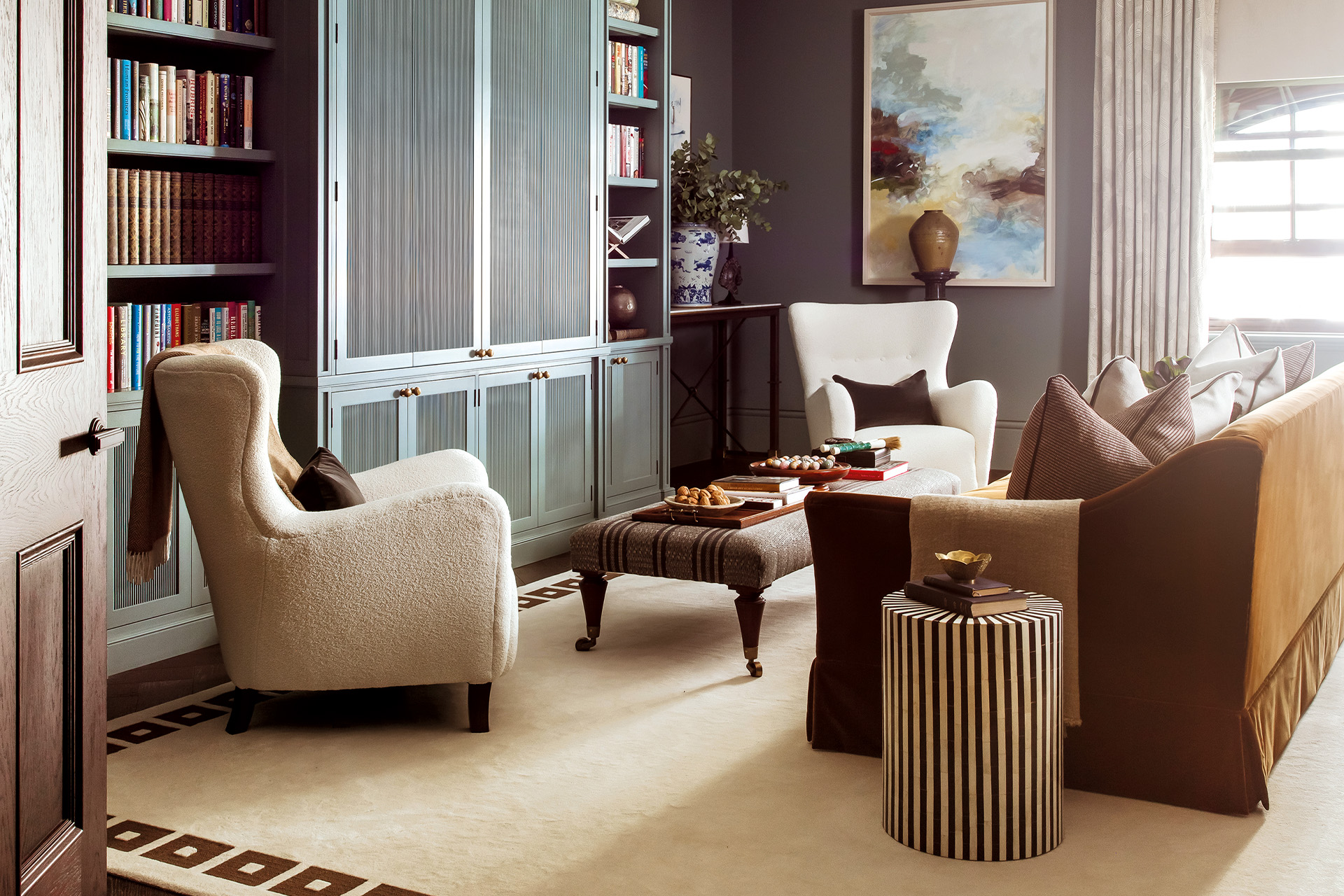 Tips, Tricks & Tools
'Create stylish and lived-in book collections by mixing contemporary hardback books with vintage clothbound and leather tomes.'
'Install bookplates in your collection. These small stickers go on the title page to personalise your treasured books and ensure you can retrieve any that you've loaned out.'
'Build joinery with your books in mind. When planning a collection, the first thing we ask clients for is joinery elevations. Illustrated books add weight to lower shelves, while books you've already read can live higher up, out of easy reach.'
'Show off your books by installing lighting at the front, rather than at the back of shelves. This adds atmosphere to a room, and also means that they photograph better.'
'Remember your library tells a story. Create interest in shelves by accessorising your favourite books with photographs and attractive objects from your travels.'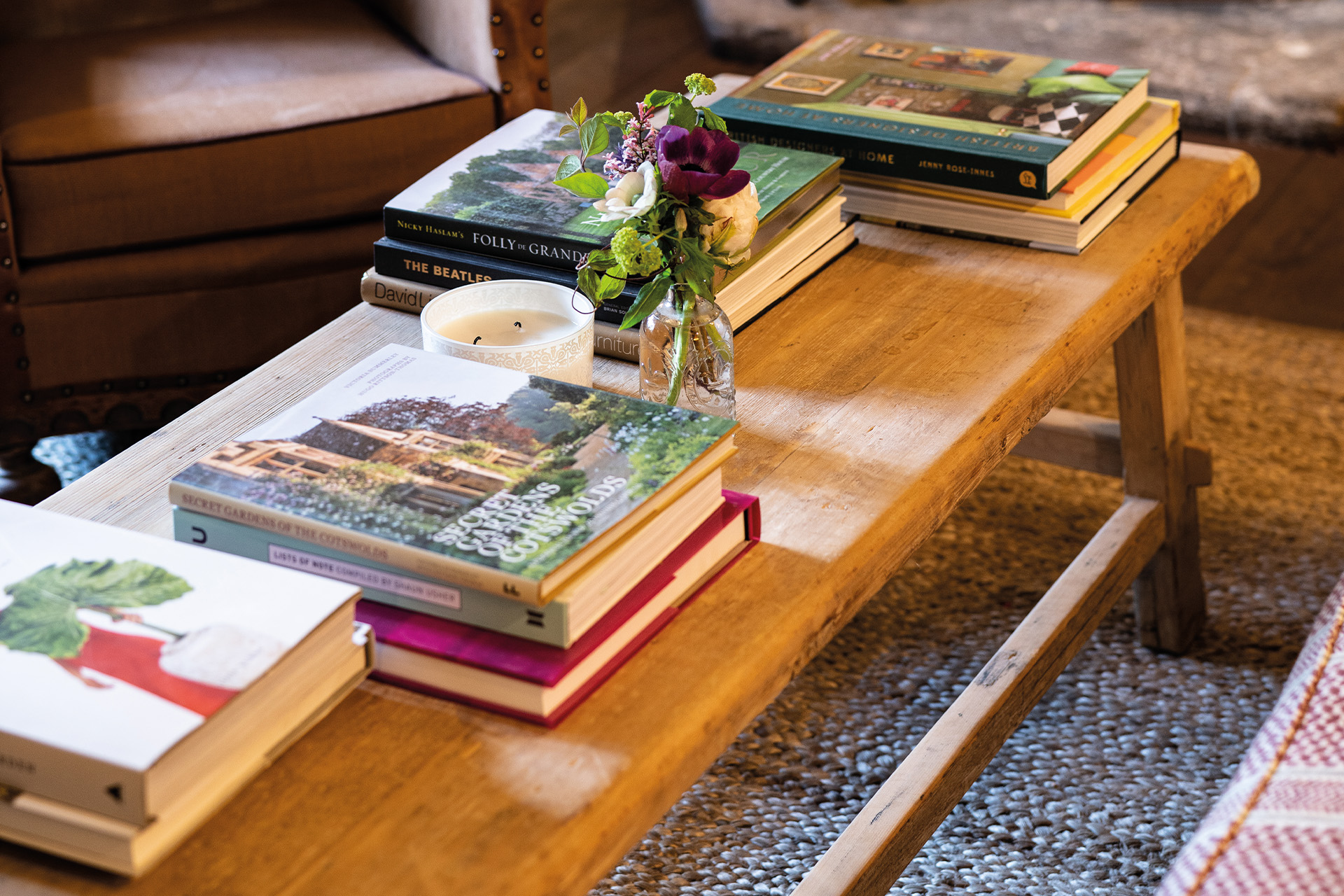 Secret Address Book
Independent Publisher: Hoxton Mini Press produces beautiful art and photography books (hoxtonminipress.com).
Podcast: The Wandering Book Collector, by Michelle Jana Chan, who interviews award-winning authors.
Online Boutique: The Garnered for hand-crafted interior objets (thegarnered.com).
ULTIMATE LIBRARY
Studio 9, Chelsea Gate Studios, 115 Harwood Road, London SW6 4QL
+44 (0)20 8705 0765
ultimatelibrary.co.uk
ultimatelibrary