Wendy Morrison Design: Celebrating Historic Craftsmanship in Rug-Making
Rugs, wallpaper and fabric inspired by maximalism
Wendy Morrison Design is an entry in our Interiors Book 2023.
Wendy Morrison Design: Country & Town Interiors Book 2023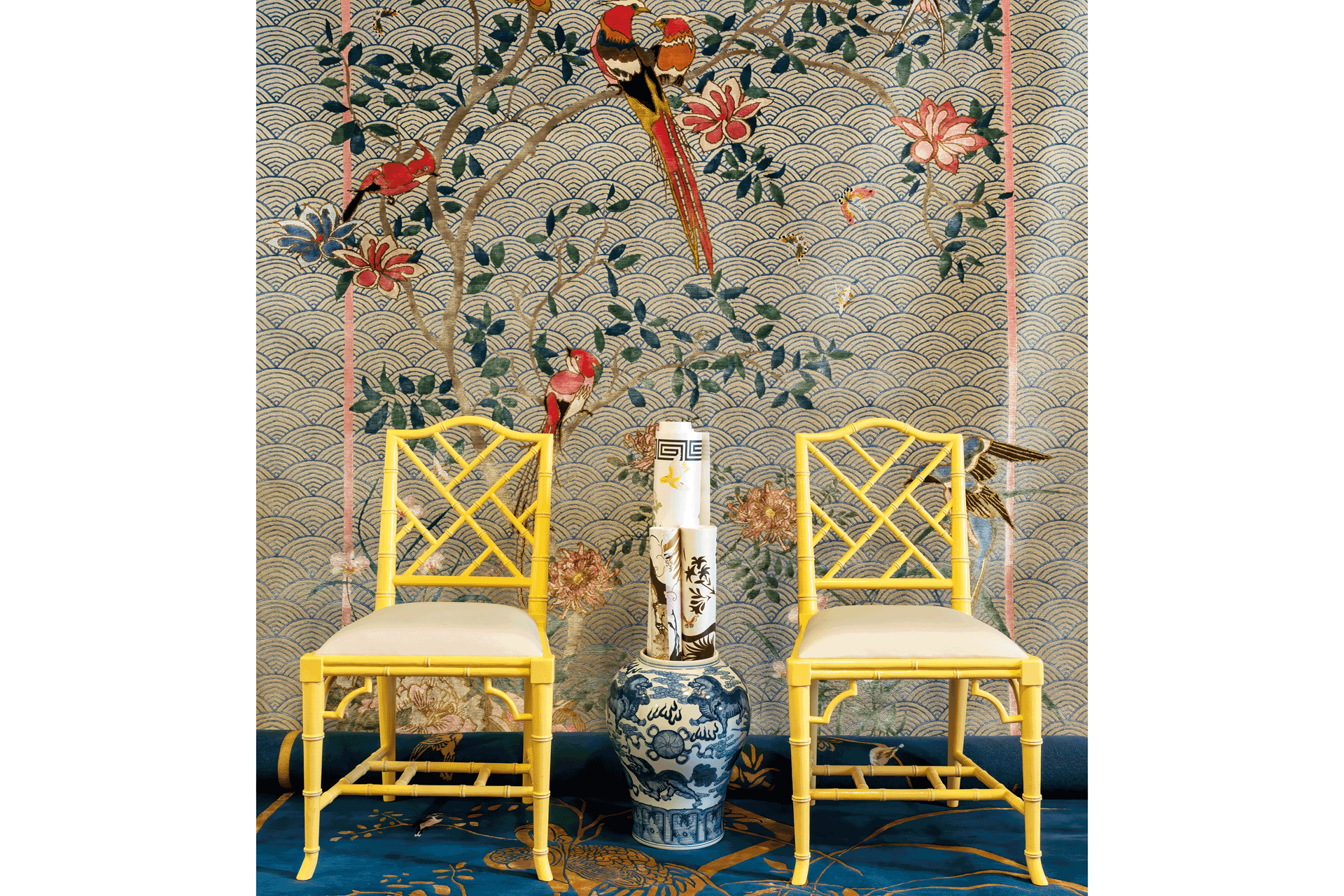 Scottish textile designer Wendy Morrison is known for creating extraordinary rugs, wonder walls and fabulous fabrics with distinctive style and attention to detail. In 2012, Wendy partnered with a manufacturer who shared her desire to create rugs of outstanding quality. The relationship instantly blossomed with an inherent understanding of Wendy's aspirations and prompted the next chapter for Wendy Morrison Design, with the introduction of rugs into the collection.  With an outward-looking approach and curious nature, Wendy takes inspiration from an eclectic range of sources: Oriental symbolism, chinoiserie, art history and colour (in particular, the way colour can evoke feelings and emotions), as well as nature and its connections to life and the wider world.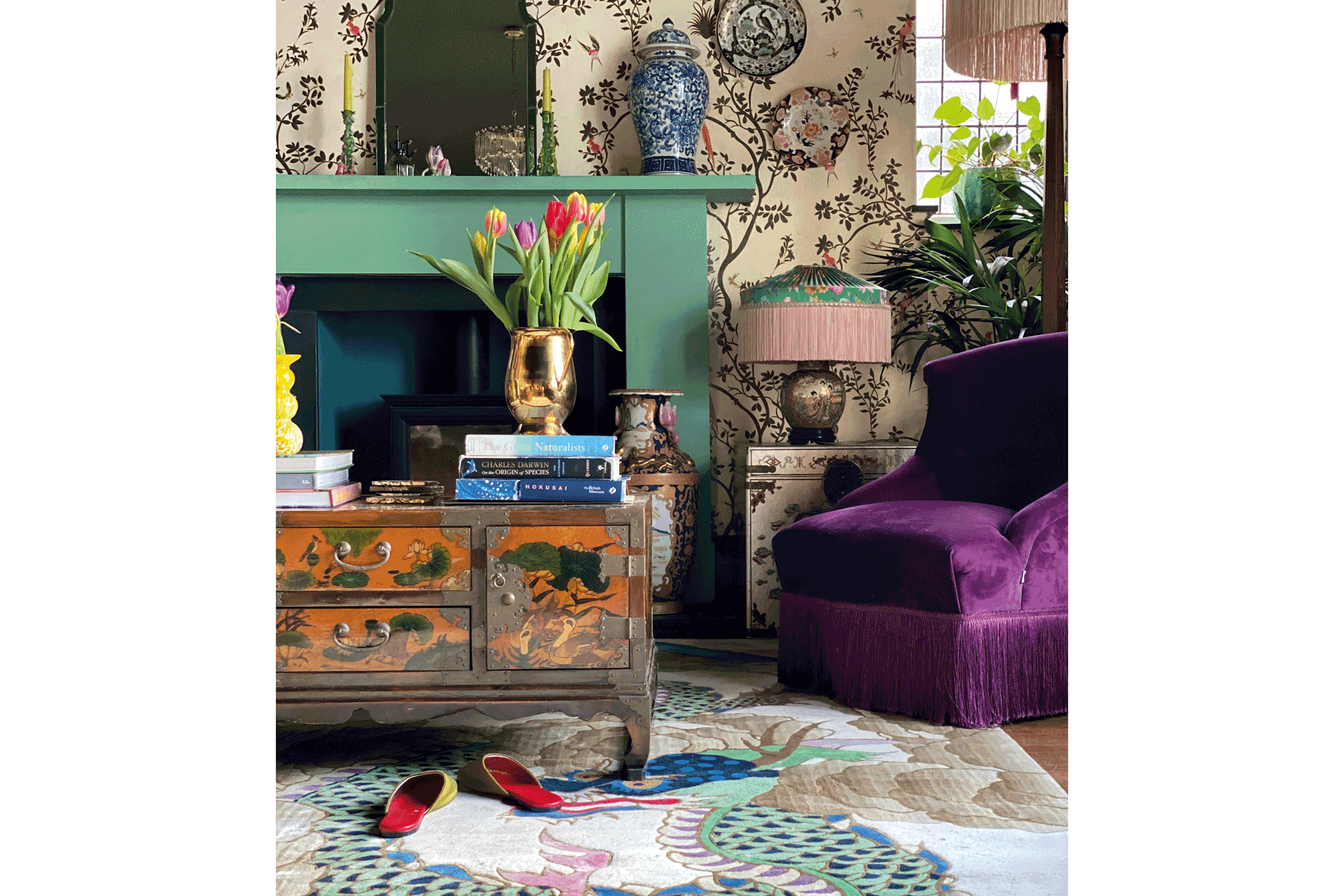 'Mother Earth has always been bountiful and I find endless magic in her flora and fauna,' says Wendy. Authentic rug-making demands incredible skill and she is passionate about supporting historic craftship and techniques. 'We want to protect those skills, to support the artisans who tuft and weave, and bring our designs to life, to explain the history and storytelling behind rug design, and to celebrate and help maintain this centuries-old art,' she continues. This year has been particularly exciting for Wendy Morrison Design with the opening of their first London showroom at the Design Centre, Chelsea Harbour, in March. 'I'm absolutely delighted with the result,' Wendy says. 'We've packed a lot in there, but that adds to the journey of discovery and the joy of finding something unexpected.' On show is an eclectic mix of the brand's favourite rugs, such as 'Pink Moon', as well as the latest designs, including 'Talisman', 'One Hundred Birds One Hundred Flowers' and 'Solace'. 'I really do feel we have managed to include something for everyone and we are delighted to have a showroom where we will be visible to the interior design community,' she concludes.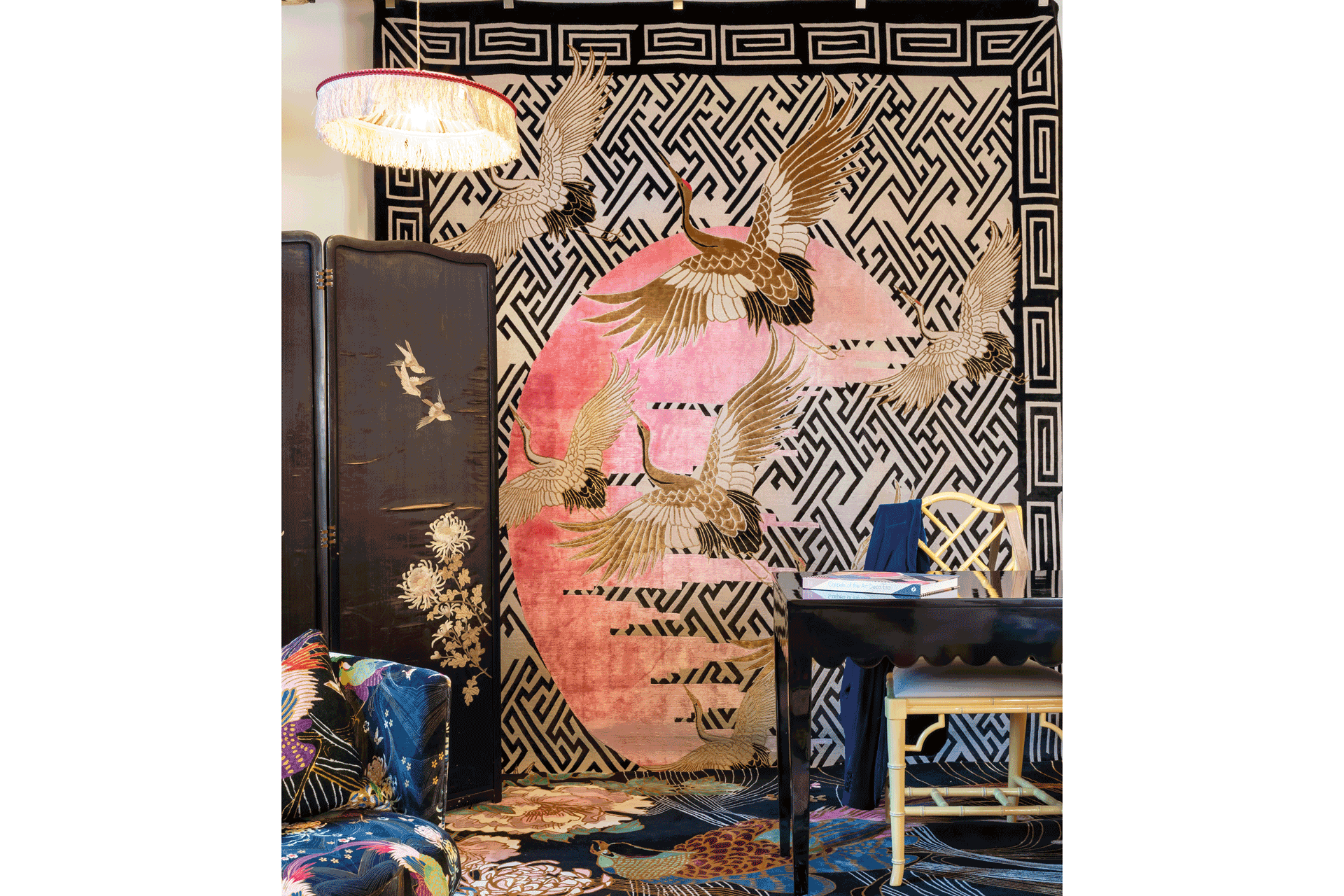 Tips, Tricks and Tools
'Place a rug in a bedroom so you can see as much of the design as possible! We have created several designs that accommodate this by having the detail around the perimeter of the rug. Alternatively, place the rug a third under the bed and showcase the design at the other end.'

'Choose a design and colour that makes you smile. A statement rug should be something you fall in love with.'  

'A wonderful place to start when designing a room is from the floor – and rug – upwards.'

'Mix old with new. Try your local antique or salvage dealer; you never know what gems you'll come across.' 

'Create vignettes within rooms that you can easily mix up when you need a change.'
Secret Address Book
Restaurant:

The Lookout on Carlton Hill in Edinburgh, for the best views of the city

(thelookoutedinburgh.co).
Shoes:

When styling our designs, shoes by Chie Mihara are

a signature (chiemihara.com).
Tableware: Wedgwood's new collection, Wonderlust. It has bold colours, beautiful patterns, and curious creatures (wedgwood.com).
WENDY MORRISON DESIGN
112 First Floor Design Centre East, Chelsea Harbour, London SW10 0XF
+44 (0)1312 859824
[email protected]
wendymorrisondesign.com
@wendymorrisondesign