Fascinated by large, sprawling cities and their innate contradictions? British artist Bonnie and Clyde is renowned for her exploration of the psycho-geography of the metropolis, immersing the viewer in beautiful and bizarre cityscapes. This is an exhibition that you can't miss, and it's at 45 Park Lane until October. Read all about it here…
This summer, Dorchester Collection's contemporary art hotel 45 Park Lane welcomed British artist Bonnie and Clyde for an exclusive exhibition, 'This Place'. The exhibition showcases original and exclusive works by the artist, including some which have never been seen before and created specifically for the hotel, until 1 October.
This is one of the most exciting exhibitions to come from 45 Park Lane's 2017 art exhibition programme which is curated around 'The Uplifting Power of Art' in association with Ackerman Studios. But it's not only hotel guests who have the privilege of experiencing it – it's open to the public too, displayed in public areas of the hotel and giving you the chance to snoop around Dorchester Collection's newest London hotel and restaurant, which also happens to be Wolfgang Puck's first venture in Europe.
With one month of the exhibition left to go, we bring you the low-down on the artist herself, her inspirations and why you should pop into the exhibition for an afternoon in town.
READ: Best Exhibitions in London Right Now
Bonnie and Clyde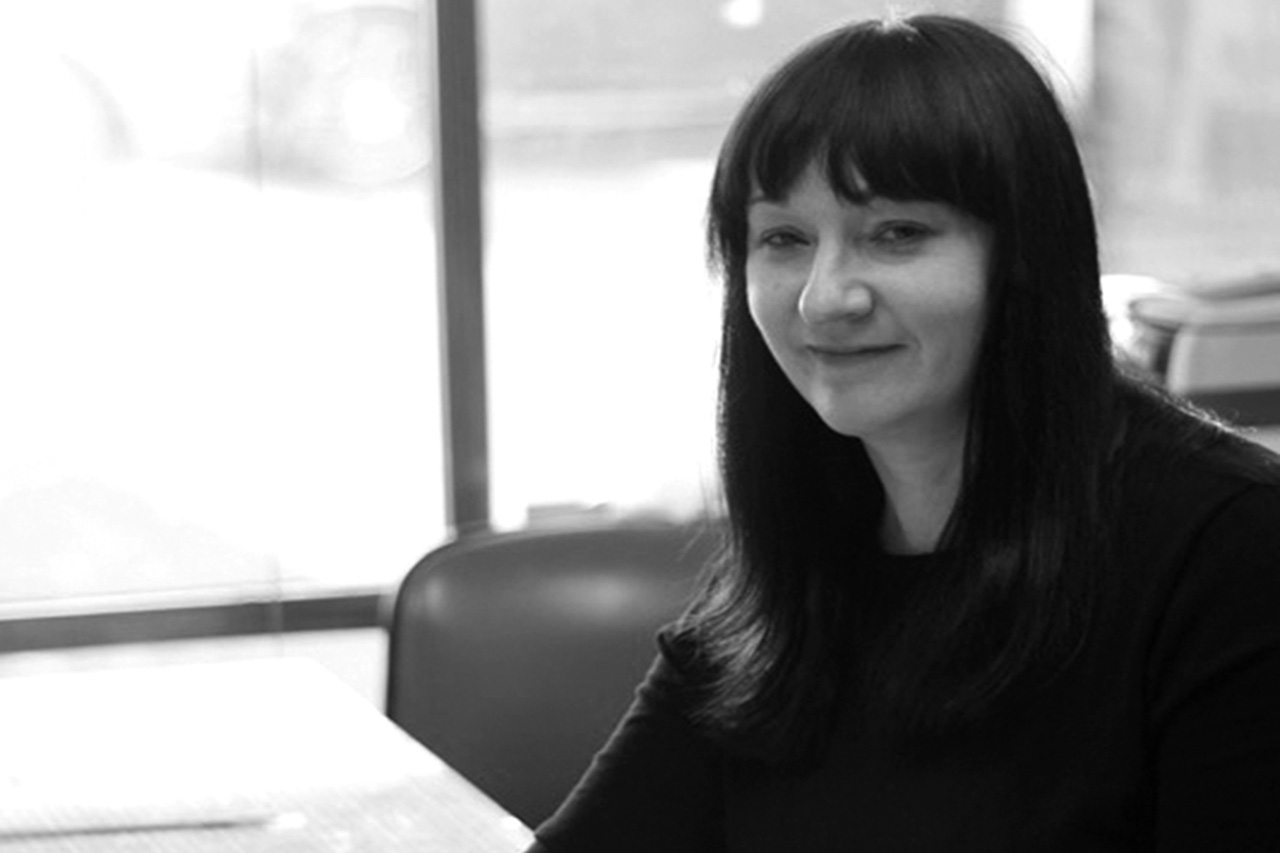 Bonnie and Clyde is the brainchild of Steph Burnley, a mixed media and print work artist, born and bred in the UK. She uses photography, paint, collage and print to construct graphic mixed media pieces which present a uniquely dizzying perspective of metropolitan life. The exhibition showcases original collages inspired by personal circumstances intertwined with socio-political occurrences, including a piece entitled 'In Awe of it All' which builds upon notions of friendship, community and the thrill of exploration, as well as 'Waiting for the Fun to Begin' which celebrates California's aesthetic and progressive politics.
A highlight not to miss is 'Angels and Liquor', a series of self-taken photographs of the urban LA landscape, avoiding the typical depictions of the glamorous city and revealing a more human side which hints at the deep-rooted societal inequalities that plague the city.
Artist Q&A with Steph Burnley
What's different about this exhibition?
The exhibition consists of mixed media originals, limited edition prints and miniature 3D dioramas in Cuban cigar boxes, set in an amazing hotel in the heart of Mayfair. It's a lovely way of seeing the art in such a grand and warm environment where you can be immersed in the art whilst sipping on a (Bonnie and Clyde) cocktail.
What does your work aim to do?
Transport the observer into a different place and environment, a narrative that the viewer creates. I think the pieces are both uplifting and edgy and can be open enough to reflect the viewers own emotions that moment.
What inspires your work the most?
I see the pieces as short stories so they are a combination of people, place, and socio-political climate which all have to inspire; but often the thing that triggers the piece is my emotional state which I express with colour, line, mark-making, texture and some hidden symbols.
Whose work do you admire?
I admire all kinds of artists, film makers, moving image artists, musicians, cinematographers, painters, multi disciplinarians, photographers, screen printers, designers, collagists, architects, chefs! I was brought up in Bradford and visited the amazing Salts Mill Gallery frequently and still do whenever I get the opportunity. It's a wonderful place to view Hockney's work and take in the amazing contemporary furniture store, Home and eat at the Salts Mill Diner. In particular, I love Helen Levitt's street photography, the painting of Richard Hamilton and the truisms of Jenny Holzer.
First photography memory? 
My first trip abroad was to New York when I was around 11 and I was bought an Olympus compact camera for my birthday which was actually a pretty cool camera with a decent lens. I snapped a few moments –  the street life at night time, Times Square and the empire state building.
Some of the images in the exhibition are taken from your recent travels. What do you look for when you visit a new country?
I like to wander the streets and soak up the atmosphere and essence of a place. The spirit, the soul, the politics, the food, the architecture and the character of the area.
What exhibition should we not miss in London this summer?
There is a Basquiat show at The Barbican Boom For Real in late September which I'm so looking forward to and also Rachel Whiteread at Tate Britain looks fantastic.
Make an Evening of it…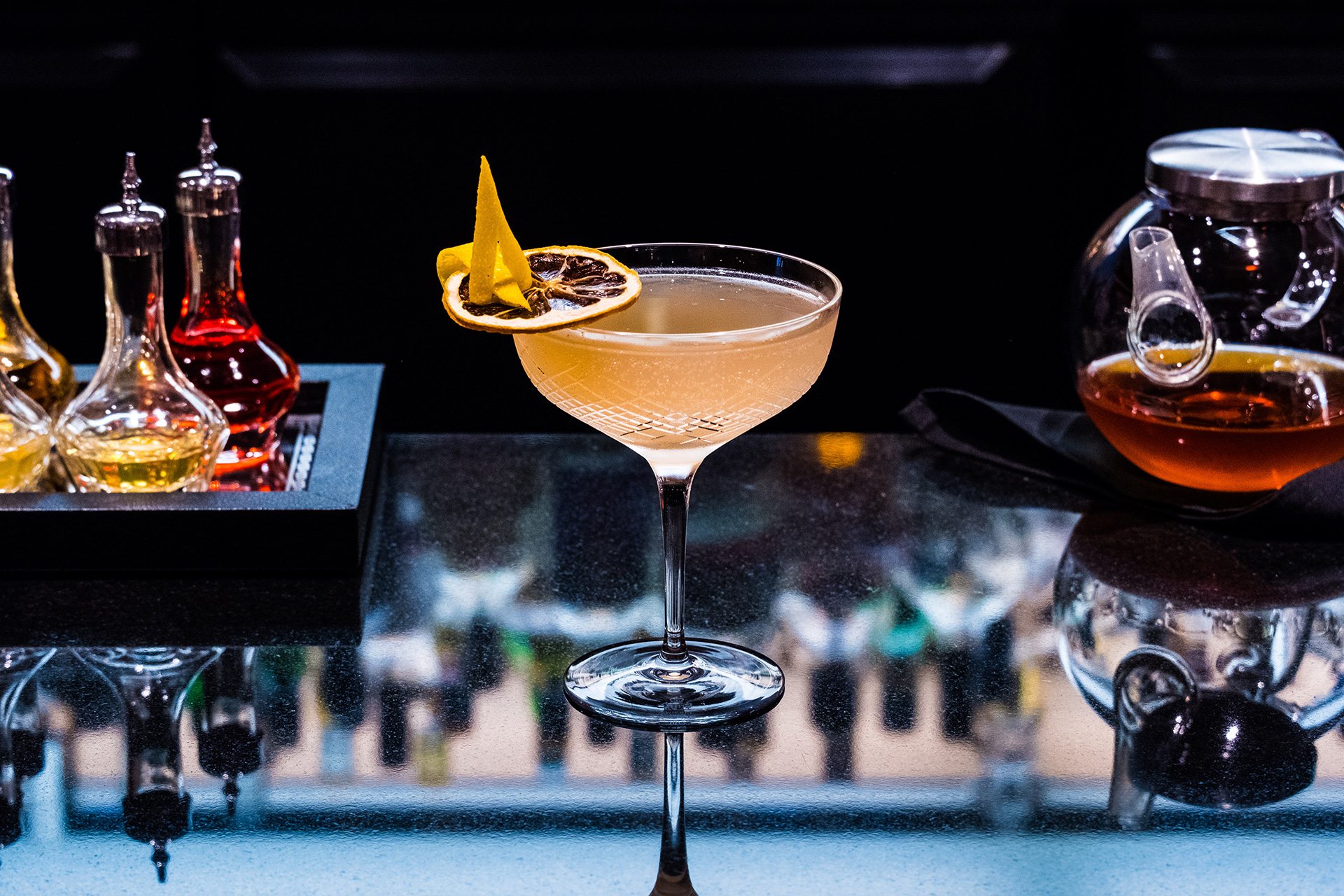 After any good exhibition, you need a good drink. Head to BAR 45 where Maurizio Palermo has created a bespoke cocktail in sensory dialogue with the exhibition, named 'Bonnie and Clyde'. The Yaguara Cachaça base is balanced with grapefruit juice and agave syrup, all topped off with champagne and a few drops of absinthe. We'd also recommend booking ahead to try out Wolfgang Puck's latest restaurant, CUT. And there you have it – an entire afternoon filled with art, inspiration, great drinks and even greater food, without having to leave the building!
---