Looking for the best cookbooks for 2017? We love flicking through a good cookbook, and each year the André Simon Awards find the best ones, so we don't have to. Whether you are a home cook or a burgeoning chef, these are the best cookbooks of 2016.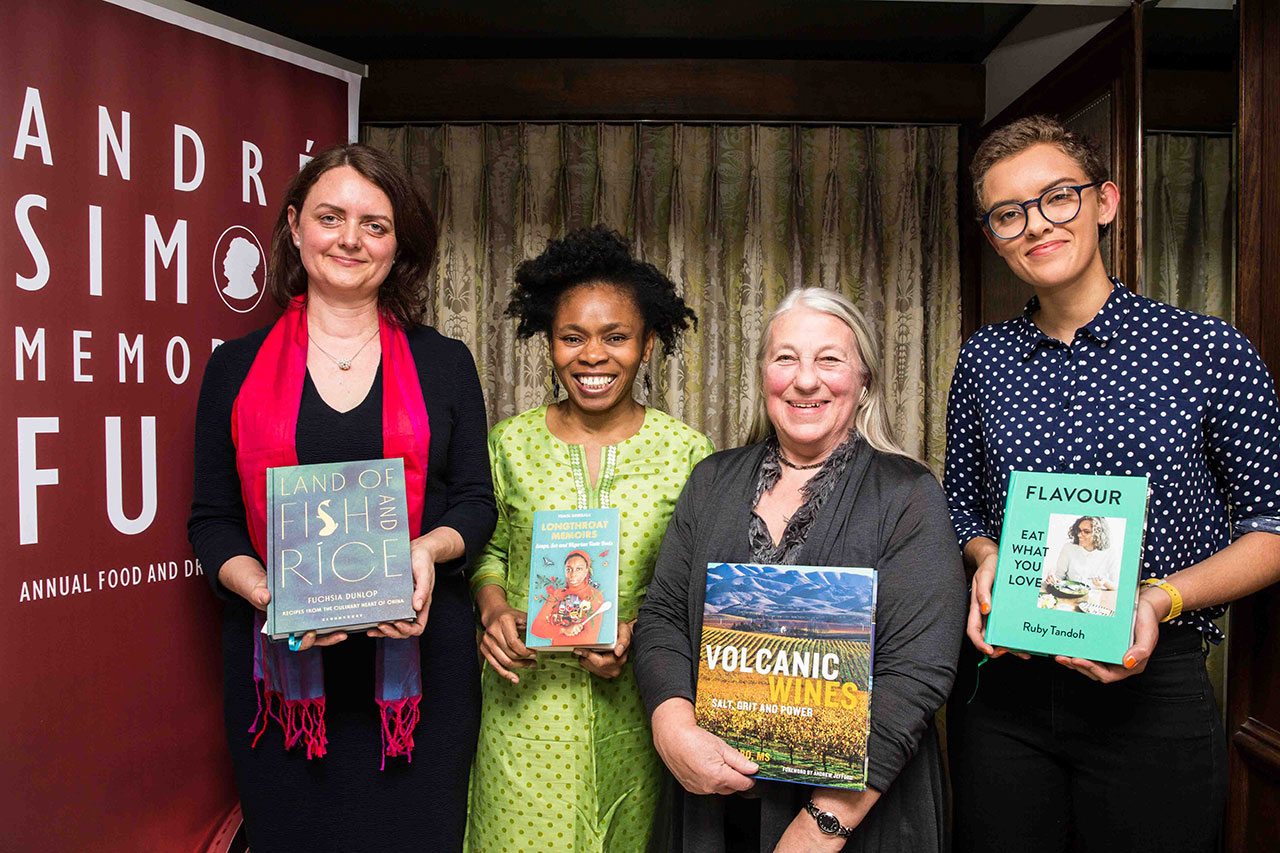 The André Simon Awards took place this week at The Goring Hotel, celebrating the best cookbooks of the year. This year's shortlisted authors included; Gill Meller's Gather; Catherine Donnelly The Oxford Companion to Cheese; Regula Ysewijn Pride and Pudding; Patrick J Comiskey American Rhone; Pete Brown The Apple Orchard; Bill Nesto and Frances Si Savino Chianti Classico; Tristan Stephenson The Curious Bartender's Gin Palace.
The Winners 
Food: Land of Fish and Rice by Fuchsia Dunlop (Bloomsbury)
Fuchsia Dunlop's Land of Fish and Rice (Bloomsbury) – which looks at the cooking techniques and ingredients of China's Lower Yangtze region – was awarded the 2016 prize for food writing. Ahead of Chinese New Year this weekend, make sure you look at this book for your dinner party inspiration.
Special Commendation: Flavour: Eat What You Love by Ruby Tandoh (Chatto & Windus)
Young cook and ELLE columnist Ruby Tandoh – who impressed us all with her creative approach to ingredients and flavour in the 2013 series of The Great British Bake Off  – was given a Special Commendation for her second book Flavour: Eat What You Love (Chatto & Windus). 
Drink: Volcanic Wines by John Szabo MS (Jacqui Small) 
Meanwhile, Canadian author and wine critic John Szabo MS won this year's prize in the drink category for Volcanic Wines (Jacqui Small), which uses volcanic soil as the overarching theme and link between a wide range of grapes and wine regions. 
The John Avery Award: Longthroat Memoirs: Soups, Sex and Nigerian Taste Buds by Yemisi Aribisala (Cassava Republic)
Longthroat Memoirs: Soups, Sex and Nigerian Taste Buds (Cassava Republic) by Nigerian food writer Yemisi Aribisala was awarded the prestigious John Avery Award for its mouth-watering and multifaceted treasure trove of intriguing stories.
Founded in 1978, the André Simon Food & Drink Book Awards are the only awards in the UK to exclusively recognise the achievements of food and drink writers and are the longest continuous running awards of their kind. 
---