The BBC has reportedly secured Mary Berry, Mel Giedroyc and Sue Perkins, leaving Channel 4 with Paul Hollywood, a tent and a lot less cash. But who will win the GBBO 2.0 battle?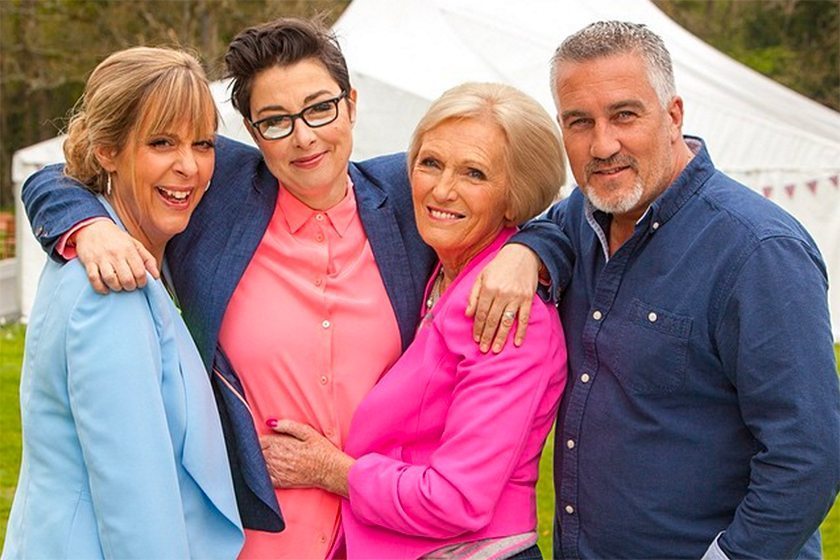 "They've bought the recipe but not the cake."
A BBC show rival to the Great British Bake Off, featuring Mary Berry, Sue Perkins and Mel Giedroyc, could be launched before Channel 4 is able to get its own version on screens, reports The Guardian. Channel 4 bought the Bake Off format from Love Productions earlier this month, but rumours about a BBC rival have been rife since Mel, Sue and Mary said they would not be "going with the dough" and following it to Channel 4.
If we were producing and directing the new BBC Bake Off spin off, we'd make sure these five things were included;
1. Add last year's champ, Nadiya Hussain, back into the mix. An all-female judging panel is very 2016.
Although the bookies are saying Jamie Oliver or James Martin are the front runners as replacements for the silver fox, Paul Hollywood. Whereas the rumoured favourites for Mary Berry's judging position on Channel 4 are Delia Smith, Nigella Lawson and Pippa Middleton. Just imagine the innuendos that would come out of a Nigella/Hollywood combo…
2. Ditch the tent and make the move inside the stately house. As the most popular show on British TV, I think they can afford it.
3. Ready, Steady, Bake – Bring in Ainsley Harriott for a new take on the BBC classic, Ready, Steady, Cook. The ultimate BBC foodie hybrid.
4. Who needs the technical challenge? We'd like to see the bakers baking blind. Not their pastry cases, but everything, with a blindfold on. Now that would be a real challenge.
5. Go Project Runway with a 30 second grab and go for all the ingredients for one of the challenges each week. Like Masterchef on speed. Just imagine the chaos.
We'll keep you posted with any GBBO developments…
READ MORE: The fate of The Great British Bake Off
READ MORE: Truffles, truffles, truffles, three pudding recipes from Mark Sargeant 
---