Iconic London restaurant Simpson's in the Strand has just reopened following an extensive and elegant restoration project, but has it managed to maintain its old-school character and charm? Take a look for yourself…
Take a peek inside historic restaurant Simpson's in the Strand as it reopens after its first restoration in over 100 years. It still occupies the same Grade II listed building on 100 Strand as it did when it first opened in 1828. Starting as a coffee house and chess club where London's most important gentlemen came together, it later became known for its excellent food, a legacy which has continued to this day.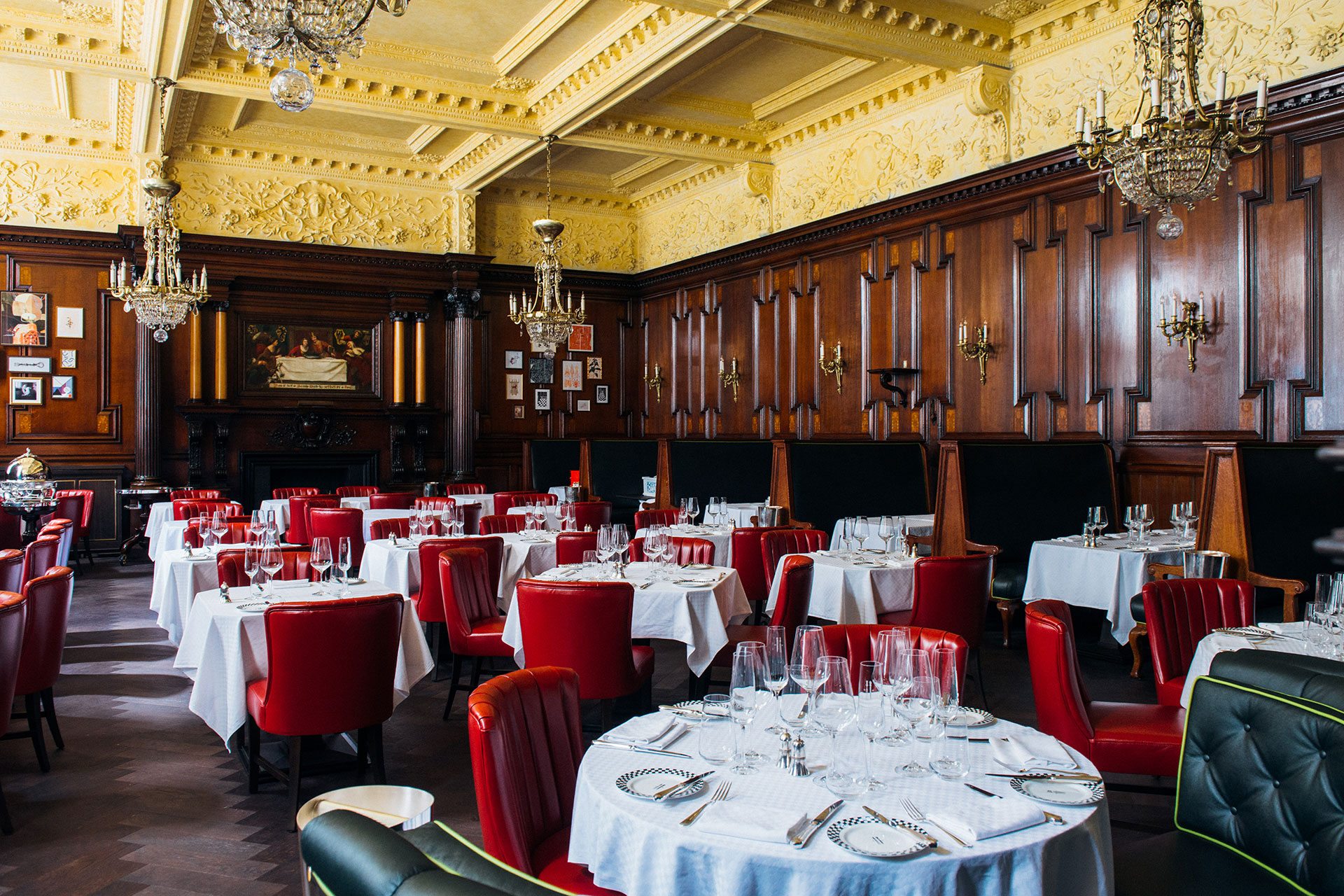 A staple since 1848 are the classic silver dinner trolleys used to wheel out joints of meat to be carved table-side – so loved and emblematic of the restaurant are the trollies, that the same ones are used still today. Continuing this tradition is the introduction of a drinks trolley for those who like their Martinis prepared and served tableside, too.
The redesign was carried out by highly respected Robert Angell Design International who managed to successfully balance historic details with modern touches to bring Simpson's into the present day, and define it for the future. Note the mosaic floor entranceway which is a nod to the restaurant's chess club heritage, while at the far end of the restaurant, you'll still find Winston Churchill's favourite table next to the fireplace.
New Head Chef William Hemming has also reinvented the menu, introducing some new dishes while of course keeping the firm favourites. The trademark beef roast isn't going anywhere and is still one of the best roasts in town – but you'll also find some modern twists on other classic British dishes, such as beef tartar with the addition of potted ox cheek and beef dripping, and a pan-fried sea trout with Scottish mussels and samphire. There's a strong focus on British produce and seasonal ingredients, and now you'll even be able to buy some of their signature products from the entraceway shop.
It's safe to say that Simpson's hasn't lost its charm – if anything, the refurbishment has served to bolster its history and bring the restaurant back to its glory days, albeit with fresher paintwork. Here's to the next chapter! Why not go and see it for yourself? simpsonsinthestrand.co.uk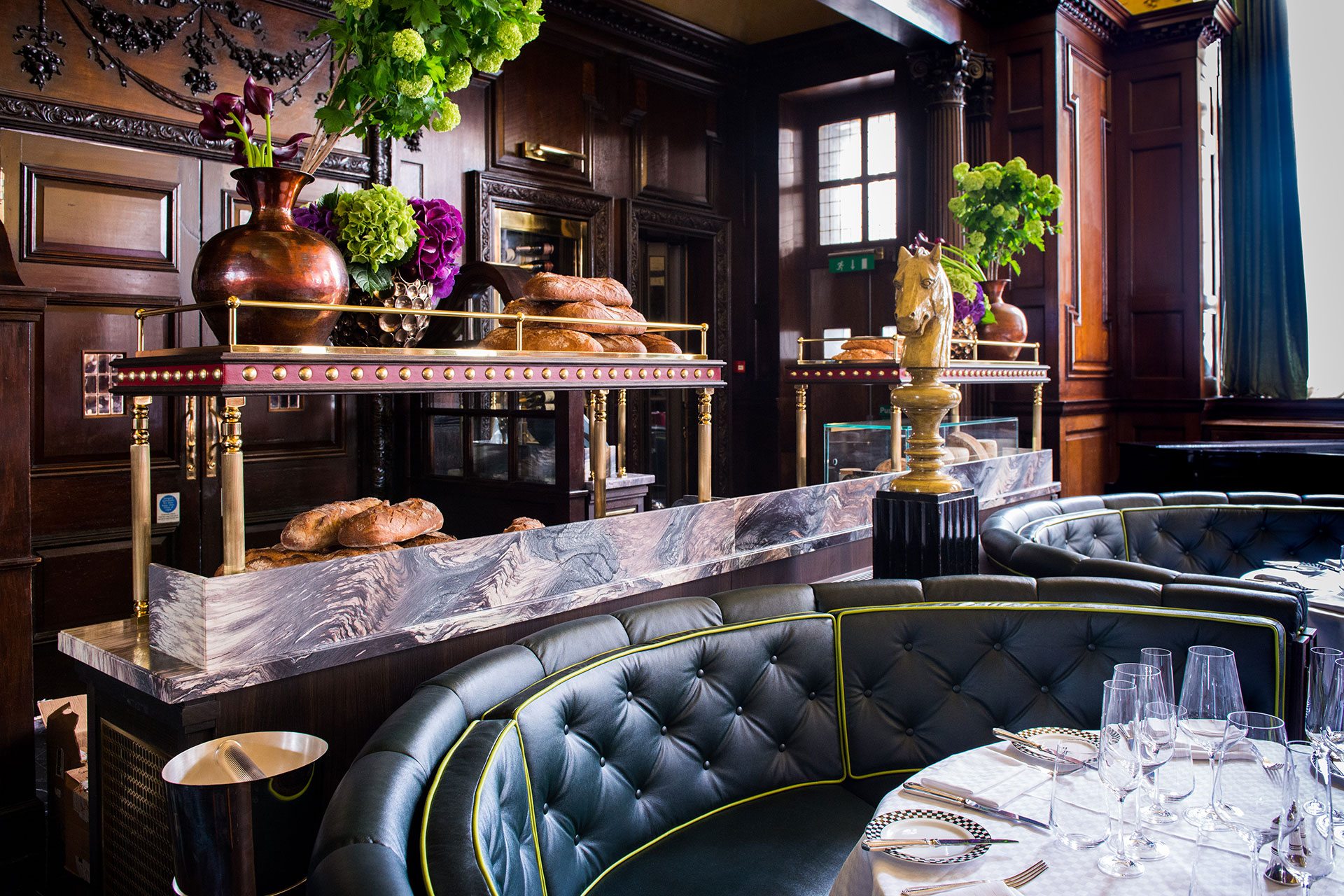 ---