The historic studio in St John's Wood was the venue for the Stella McCartney menswear presentation. The collection has been highly anticipated, considering Stella's success with her womenswear collection. Her masculine, and sportswear inspired aesthetic seemed a natural fit for a menswear collection.
McCartney was educated at Central St. Martins and learnt her trade as an apprentice under the Savile Row tailor Edward Sexton, so it's no surprise she has such an eye for easy, crafted tailoring.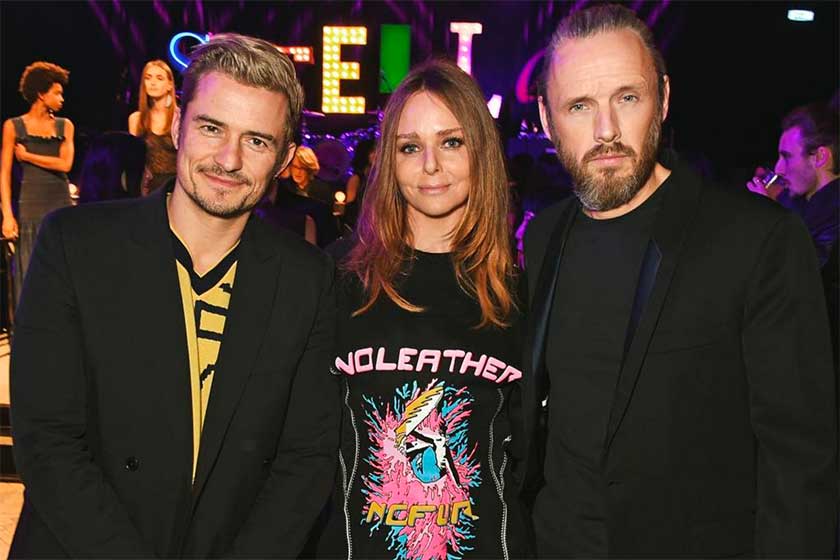 The presentation at the Abbey Road studios included her first menswear collection and womenswear spring 17 collection. The looks included tailoring, graphic knitwear and bold prints. We particularly like the horse print bomber jacket and matching trousers, Argyll cardigan and leather pool slide shoes.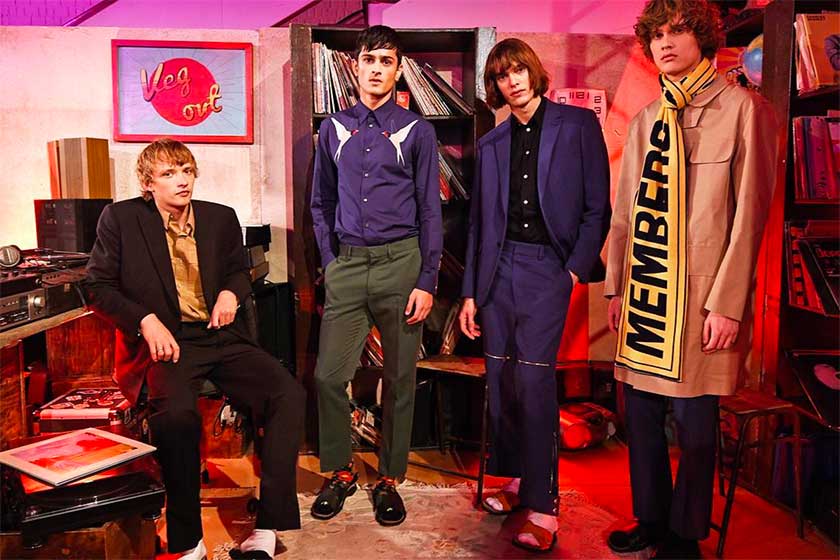 It seems Stella is still keen on the socks and slides look…
The scarf (above) features the slogan 'members only'. On the Stella Instagram account, this post had the caption 'Members and Non-Members Only!' encouraging an inclusivity to her first menswear collection. The event had a host of famous faces in attendance from Orlando Bloom to Kate Moss.
The navy suit includes the incredibly practical feature of zip off bottoms, transforming the trouser suit into a short suit. Not something that has been considered typically stylish or fashionable in previous years, Stella is inviting us to look at the practicality of clothing within the realm of fashion. After all, if Christopher Kane can make Crocs stylish…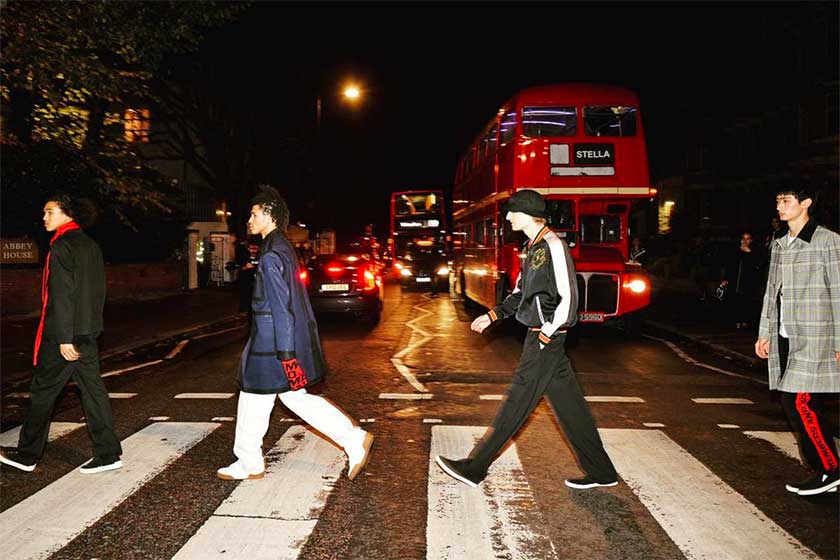 British Vogue chatted to Stella at the launch about her inspiration for the collection:
There was so much inspiration behind the collection. I of course looked to the men in my life, my husband, my father, my friends. I also thought of great men of the world, people who have had an impact, like artists and musicians. We really drew inspiration from London as well, in particular it's musical history; we wanted that feeling and spirit.
READ MORE: GQ's Dylan Jones on modern British style
READ MORE: Autumn style edit by Mr Porter's Style Director Olie Arnold
---