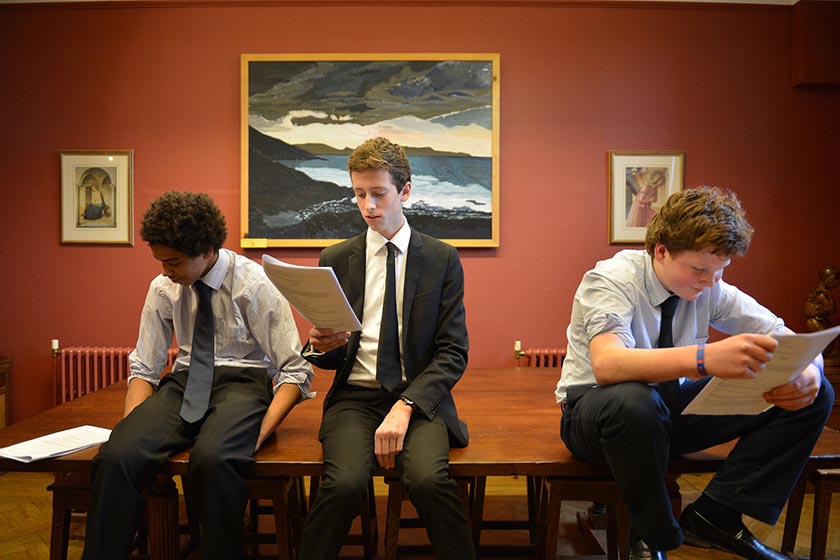 How to Achieve a Good Work Life Balance
Balancing the books can be tricky during exam season, but pupils will reap the rewards in and outside of the classroom if they get it right
With exam season fast approaching, Dr Hannah Pomroy, director of studies at Ampleforth College, shares her tips for achieving a good work life balance.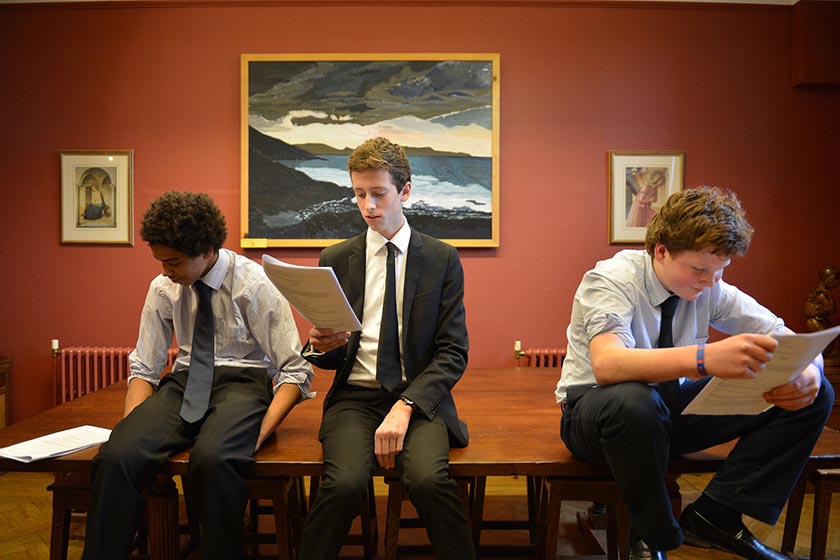 Getting the work life balance right
Parents can help manage their child's revision plans and expectations by following these simple steps.
1. Create the right work environment
It sounds simple, but ensuring your child has the right revision space is an important starting point to the learning process. You can help create a productive environment for your child. You can do this by clearing a space on a desk or table, with access to good lighting and plenty of colourful pens and paper.
2. Plan ahead
At the start of the exam period, encourage your child to create a revision plan. Not only will this help to condense various subjects and topics, but it will also provide a sense of achievement when each segment has been carried out. Make sure to include regular breaks within the plan and ensure that any goals set are realistic and flexible.
3. Try interleaving
This means breaking down subjects and topics into manageable chunks. By showing your child the importance of revising topic by topic, it can help them stop feeling overwhelmed by their work. Tackle each topic or subject one at a time and incorporate them into your child's day, whether it's in the holidays or around their school timetable during term time. You could put their timetable somewhere central so everyone in the family can see it and help guide them through their revision plan.
4. Get active
Mind mapping works by making your child assimilate information and then make connections and links between their ideas. Mind maps work best when children use lots of colour and images to help them process and memorise the information. A good way to encourage this is to suggest they 'redecorate' their bedroom or revision space with the topics they need the most help with. Flash cards help condense information into key, bitesize points about a particular topic or subject. This encourages your child to get their revision notes from 100 pages to ten pages and eventually to a ten-letter mnemonic.
5. Prepare for the big day
Closer to the exam, encourage your child to sit a paper under timed conditions at the time that their exam will be. So if it's a 9am chemistry paper next week, suggest they do the practice paper at 9am one morning, to get their body clock used to the experience.
6. Be smart about technology
Technology can be hugely valuable for revision. For example, it offers opportunities to take part in online quizzes, look at past papers that are shared electronically and watch YouTube videos on answering past papers. We actively encourage our students to use technology as a revision aid. However, we don't want them to see it as a distraction from work.  A way round this conflict is to negotiate a 'safe' place and time where students can use their technology to help them learn. In other scenarios, encourage them to engage in other activities, such as seeing friends and playing sport.
7. Schedule breaks
It's important to encourage children to build breaks into their plan. Taking short breaks after each session is a good habit for your child to keep up with, as it helps maintain their concentration levels. Keep an eye on your child's diet, how much water they're drinking, their sleeping pattern and how much they are exercising during the revision period. These are all important factors in keeping them healthy and happy.
8. Keep your distance
There is a comfortable distance that needs to be observed during the revision period, so you're letting your child do the hard work on their own, but they know you are there to guide, question and encourage them. This distance will help to encourage independent thinking, which is crucial to your child's development and throughout their education.
9. Talk to them
Something that many parents learn as their children go through exams is the amount of time that they have to be prepared to put in, as a parent, in order to support their children fully. It's also important to keep an open dialogue between parents and the school so that any potential issues can be addressed and parents can be assured their child is receiving the best possible support.
10. Stay calm
One thing we're always reminding parents to do when it comes to the revision period, is to stay calm. If you're feeling panicked, avoid letting this show in front of your child; help them by setting an example to them during a period which can be a stressful time. Be mindful of this and show understanding, making sure to remember that mood swings are natural during this period. We are putting our children under pressure they have never experienced before and navigating how we deal with it together.