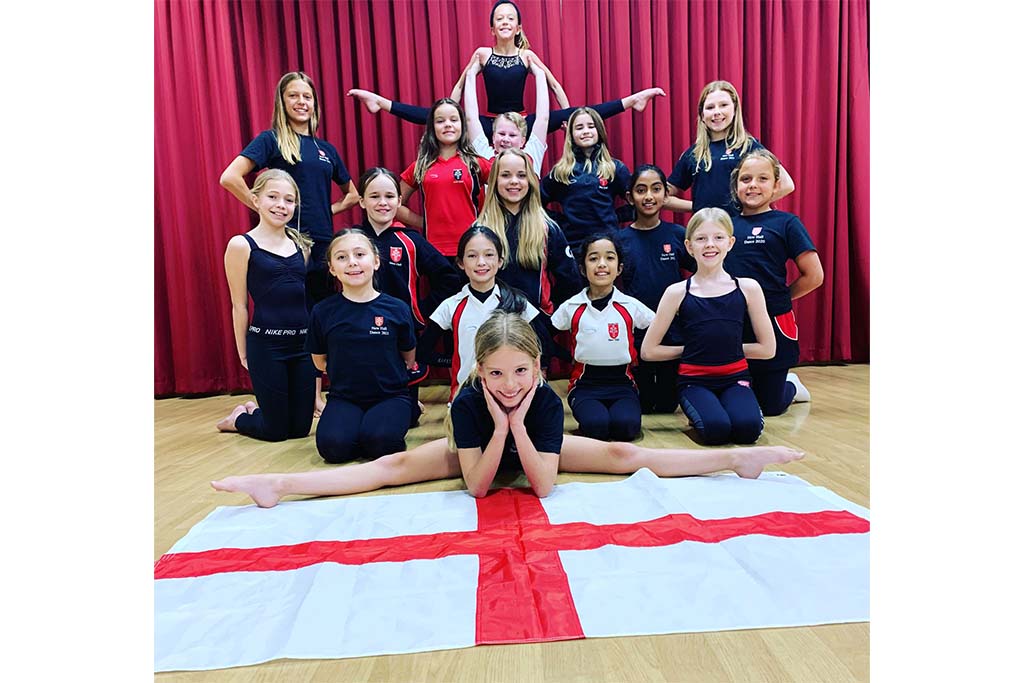 25 New Hall Dancers to Represent England
A record twenty-five dancers from New Hall School will be showing off their moves representing Team England at the Dance World Cup 2022 in Spain.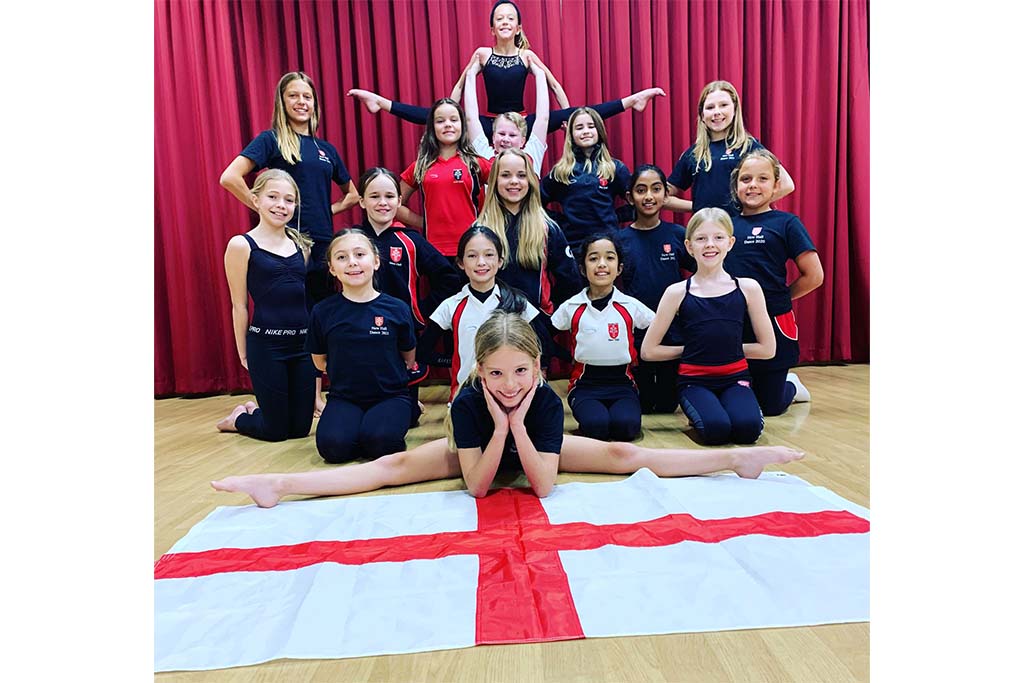 The students, who range in age from nine – 18, won their places through submitting video auditions to the Team England coordinators. The Dance World Cup is the biggest dance competition in the world with over 6000 dancers from 54 Countries. It is the greatest all-genre dance competition for dancers aged 4 years to 25 years.
One of the New Hall routines selected for the World Cup was a Children's Song and Dance group titled Mary Poppins featuring a combination of Years 5-6 pupils from the Preparatory Division, alongside Years 7-8 students from the Senior Division. New Hall champions students from different divisions getting involved in activities together, ensuring they all feel part of the School community. 
For the second consecutive year, Preparatory and Senior Division dancers from Years 6-8 will be performing in the Children Small Tap Category with a dance entitled Fever. Last year, New Hall dancers were impressively placed in 4th in this category. 
New Hall School prides itself on delivering a high standard Tap programme.  Dancers study the ISTD examination syllabus and recently received top-scoring marks. Heidi (Year 6) received 98 marks out of 100 for her Grade 4 Tap examination and Sophia (Year 8) received 97 marks for Grade 5 Tap.  Both dancers are taking part in the Dance World Cup.
A group of dancers aged 17-18 will be performing If I Can Dream in the Senior Small Lyrical Category, a wonderful routine choreographed by New Hall's Dance Teacher, Tracy Farrow.
This group has already won several awards throughout this school year, successfully qualifying for the All-England finals. Dance Prefect, Libby, has just been offered a place at the London Studio Centre to further her training on their BA honours degree course.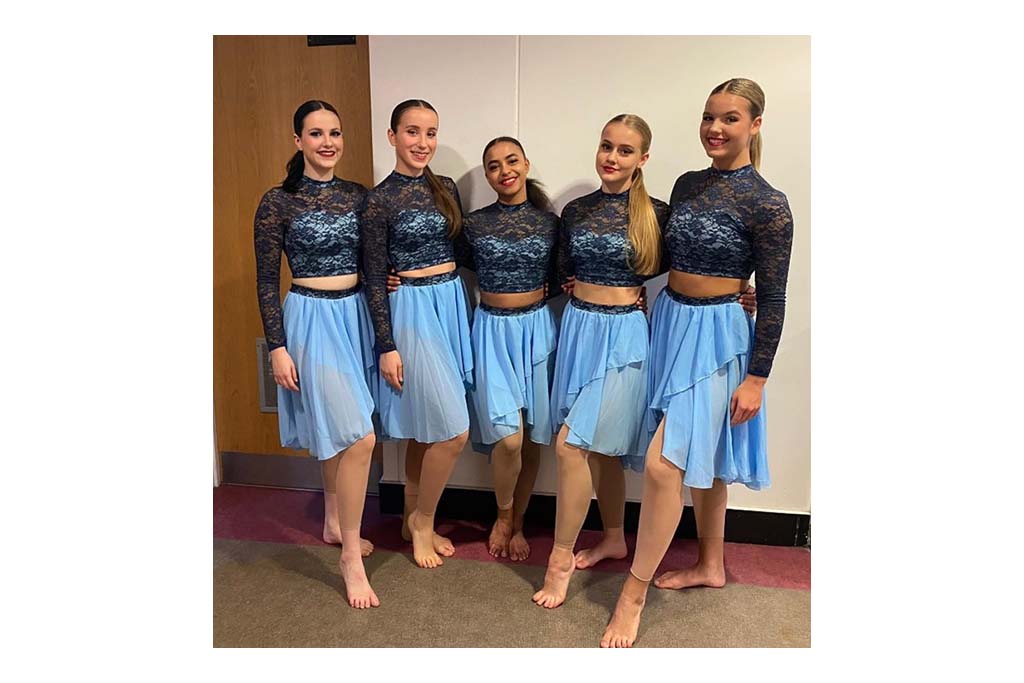 Sarah Molina, Head of Dance, commented: 'We are honoured to be able to represent Team England at the Dance World Cup, and to allow our students the opportunity to perform at such a prestigious event. As a team, we are incredibly proud of our dancers – their hard work and talent are reflected in this brilliant achievement.'
Leah, Dance Prefect, commented: 'It is so exciting to be part of Team England in my final year at New Hall. I have been a dancer here since Year 7, and while I have represented New Hall in many competitions both as a solo performer and in groups with my favourite people, competing at the Dance World Cup as part of Team England is the best way to go out with a bang!'
Alongside a successful academic programme, New Hall School provides excellent facilities and training for budding sports stars and a fantastic music and performing arts provision. The Catholic boarding and day school for students aged 1-18 has a distinctive 'diamond model structure' and a strong ethos of pastoral care, which supports students in their endeavours, allowing them to achieve success in a wide variety of fields.
See New Hall's online listing here.