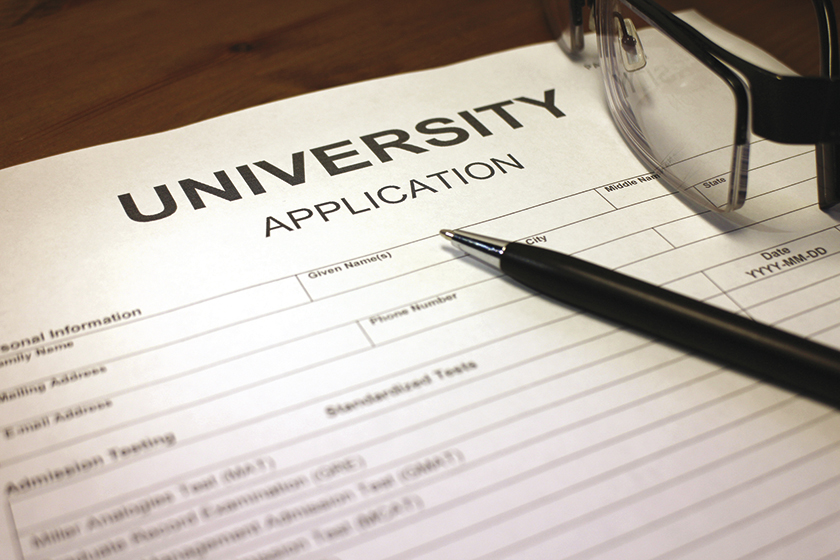 University Applications: What to Do and What to Consider
Professor A C Grayling has some advice for prospective students
If university is for you, study the small print and make sure the personal statement is compelling and accurate, says A C Grayling, Master, New College of the Humanities.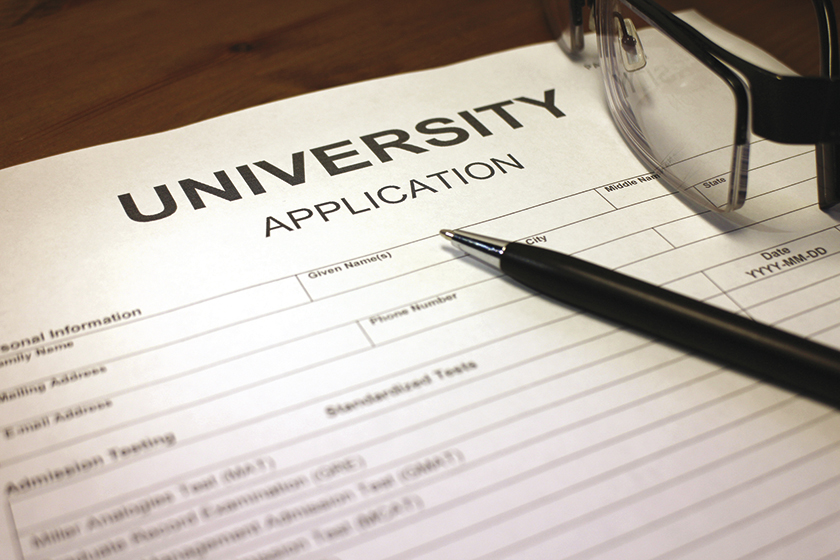 When it comes to applying for university, the first question you need to ask yourself is: 'Do I want to study or do I need to study?' This is pertinent because the desire to study stems from personal satisfaction and fulfilment; the need to study reflects perhaps more of a desire for vocational subjects such as medicine, architecture, psychology, engineering, chemistry and such. This, along with your academic experience at school, should really help you decide exactly what it is you'd like to learn more about in a higher education environment.
Once you have thought carefully, narrowed it down and decided what you'd like to study, do look very carefully at the content of the courses you are considering – both on university websites and in each prospectus. Are these topics that would interest you and keep you motivated for three or four years? Do remember that even in universities that teach well and really invest in you as an individual, there is a lot of independent study involved.
Look to see how the course is taught, and how much actual contact time you get from the academics who teach the course. One way to do this is by checking the annual student experience survey by the Higher Education Policy Institute (HEPI) which examines how satisfied students are with their courses at UK universities (incidentally, here at New College of the Humanities, an independent survey of our own students found they are twice as happy as students at leading UK universities!). Any university must be clear about its aims – if you want a rigorous higher education experience, based on a broader liberal arts style education, then somewhere like NCH, with nearly double the modules of a normal undergraduate degree, could be the place for you.
Assessments
Do consider how you will be assessed and examined – will you have end-of-course exams or continuous assessment? The latter is considered to be much tougher! And crucially, consider the type of environment you'd like – large or small, campus or city, geographical location, and cost of living versus the opportunities associated with each location.
All of the above can be investigated using social media; you might contact current students on a particular course at the university that interests you. That way, you can also find out about the best living accommodation and extra-curricular possibilities.
While a prospectus is a starting point, attending open days or visiting the university is essential – you should not commit to spending three years somewhere you have not visited. If there is not an open day, make an appointment to visit another time.
When you've done the research, which is no mean feat, your personal statement presents you with an opportunity to convince the admissions tutor that he or she wants to teach you. While the majority of personal statements are not read in full, they are certainly picked over in great depth if you have not quite made the grade when results come out, so all due care must be taken.
Social media
When it comes to your own application, do think about other elements which may link to it; for example, make sure that your email address is more about your name than your social life. They are less likely to look at your social media connections than to read your personal statement, however, it's worth bearing in mind that anything put on Facebook is in the public domain and this may count against you. You may consider creating a profile on LinkedIn, which has become extremely popular among students for networking, and do consider making your Facebook and Twitter accounts private.
Most importantly, remember that this is your personal statement, not that of your parents. So write from the heart about why you like a particular subject, and why it's important for you to study it. Use supporting evidence from what you have read or done. Remember that it is already assumed that you want to study a subject because you enjoy it; opening with, 'I am applying to study history because I really enjoy it', is not as compelling as, 'I am applying to study history because I am fascinated by the link between the past and the present, and what we can learn from it as individuals, and as a society'. If you are applying for a vocational course however, then evidence of suitability for that occupation should be included, most usually drawn from your work experience in that area. Ask several people to proofread your personal statement before you upload it, as spelling and grammar must be perfect, whatever you are applying for.
Keep a copy of your personal statement and remember to re-read it before you go for any interview. It will form the basis of that interview, so if you have said that you thoroughly enjoyed War and Peace without actually having read it, it won't bode too well when you get asked about it.