A Tale of Remote Learning

When news of an international virus outbreak first started to trickle through to the UK, who could have predicted the events that followed as the coronavirus pandemic took its deadly grip on the world. Following the lockdown announcement in the UK, schools were forced to consider a whole new way of delivering learning to their pupils. With limited time to prepare for such a seismic shift, senior leadership teams had to act fast and the ensuing period has been a major exercise in testing the resilience, flexible thinking and creative flair of schools across the country.
Stressed and worried parents – some desperately trying to juggle working remotely with home schooling their children – find themselves in uncharted waters. With no previous benchmark for evaluating the standard of virtual schooling, it is difficult for them to recognise if their school of choice is providing an acceptable or exceptional service during these challenging times.
One school trailblazing the way in which distance learning is delivered is King Edward's Witley, a Surrey-based independent co-educational day and boarding school for 11-18-year olds.
Mrs Zeba Clarke, Deputy Head Academic at King Edward's Witley described the school's initial response when the lockdown was announced: 'We quickly realised that we needed to put in place a whole new approach to learning,' she says. 'We took one day to set up the distance learning programme that ran from 23-27 March, the week preceding the start of the Easter holidays.'
'Colleagues consulted a range of sources, taking much inspiration from the work by international schools in Hong Kong and China, some of whom had shut down as early as December,' Mrs Clarke continues. 'This helped us adjust our timings and planning. Our staff worked independently during the Easter break to plan and prepare materials for the upcoming term.'
'We had two further days of planning and training at the start of term, largely to familiarise everyone with different aspects of the Zoom technology, which we had identified as the best in class to fulfil our teaching needs. We are very fortunate with an amazing IT department whose support has been critical to the successful delivery of online learning.'
The school was very clear from the outset that pupils should be provided with a broad range of learning opportunities with plenty of scope for more independent, in-depth study across a variety of subjects. Much thought went into creating a home learning experience which, as far as possible, emulated the traditional school day, allowing for plenty of interaction and collaboration. Pupils are able to contact their housemaster/ housemistress and teachers, via daily roll calls, individual tutorial sessions, drop-ins and clinics. In their houses, pupils even have virtual 'cheese toastie' nights, temporarily replacing the much-loved post-homework snack time at 8.30pm on Wednesdays.
Rather than rely exclusively on live lessons delivered by Zoom which would potentially lead to excessive screen time, the school blends synchronous and asynchronous learning, using a mix of face to face lessons, clinics, on-line forums and discussion boards. Pupils generally have between two and five active Zoom lessons per day, but teachers are on stand-by during timetabled lessons to answer queries and support individual pupils, paired students and small groups with tutorials where pupils may be running into difficulties. Given the international nature of the pupil community, King Edward's is also running extra sessions early in the morning for those students whose time zones do not allow them to join classes easily.
'The balance is currently in favour of live sessions,' Mrs Clarke continues. 'We have divided subjects into a compulsory core and options, so reducing, for example 15 subjects for our younger students to 10 subjects. All students have a compulsory weekly lesson in each subject they take, and in the main school, teachers are generally providing two lessons per week with additional clinics and drop-in sessions. The live lessons are proving very popular and are helping our pupils to establish a sense of normality during this unsettling period.'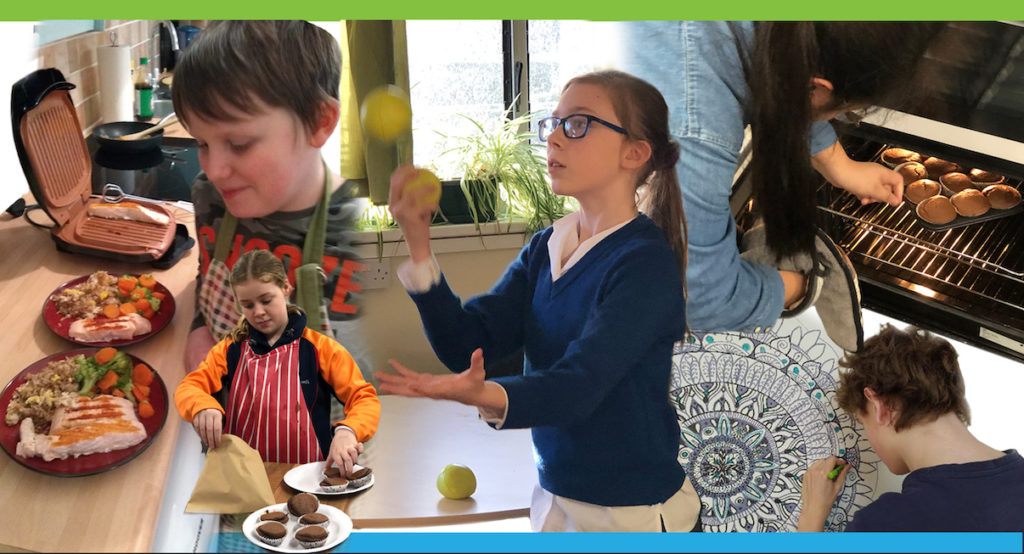 Just as pupils enjoy co-curricular subjects during 'normal' term time, the focus on learning outside of the classroom also remains integral to the distance learning programme. King Edward's enjoys an impressive reputation for its musical, creative, physical and community service activities which run alongside the academic learning and these have all been successfully translated into a distance learning format. The music department's virtual world of music encompasses the delivery of individual music lessons, small ensembles and rehearsals for chapel choir and orchestra. Budding composers have access to a range of music technology software, bands are still rocking and there is even a KESW@HomeTogether music extravaganza scheduled.
Pupils with a leaning towards arts and crafts can choose from a wide variety of photography and textiles projects, origami and drawing tutorials and imaginative, cross-curricular art sessions. For those destined to tread the boards, the drama department is running monologue training (ideal for audition preparations and LAMDA practice) while the Theatre Makers Club provides pupils with a chance to collaborate with others to create remotely an original theatrical performance. Pupil well-being remains at the top of the school agenda, so the physical education department is keeping everyone on their toes with a huge variety of online activities including hotly contested keepie-uppie sessions, yoga, indoor mountaineering, pilates, running and other fitness routines.
Pupils in all year groups have been very enthusiastic in their approach to the co-curricular activity programme. In terms of physical training, the Strava Running and Bike Clubs, live fitness classes, HIIT sessions and live yoga have all proved very popular. On the creativity and skills front, essential cookery and mindfulness are amongst the most sought-after activities with a pleasing number of pupils trying something new, immersing themselves in first aid training, magic skills, investing club or play script writing.
Commenting on the response to the co-curricular offering, Head of Middle School, Mr Jim Langan, says: 'At a time when it is potentially difficult to get outside, maintain friendships or even have a conversation with someone, the school has offered a wider range of involvements than ever before and perhaps one of the sweetest outcomes has been the unanimous uptake of help at home as a service activity. It is all thanks to the excellent programme put together by Mr Mark Harrison, our Director of Co-curriculum.'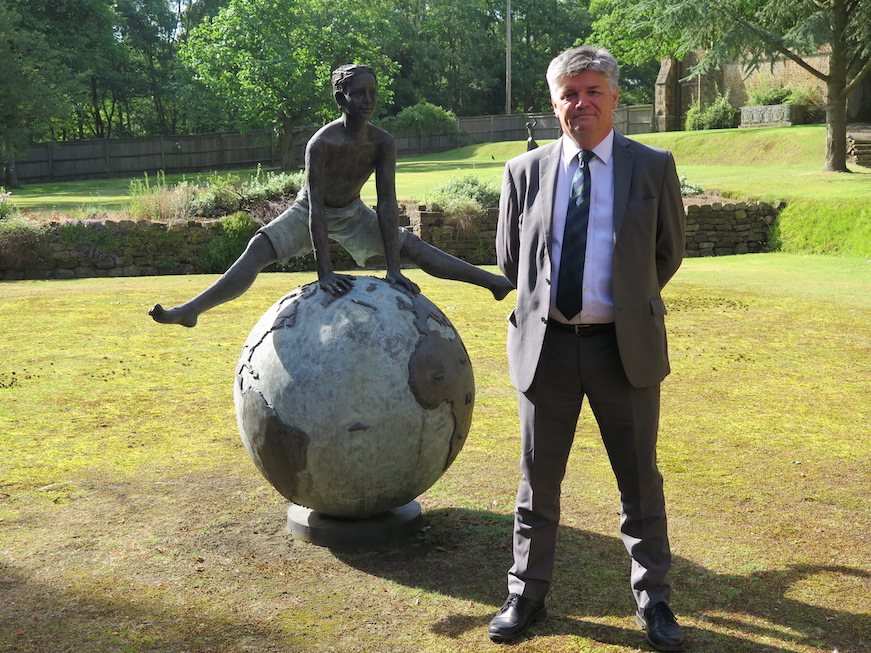 King Edward's has also acknowledged the impact of the unprecedented cancellation of exams on its pupils. For students who would have been embarking on their GCSEs, the school has developed a bespoke 'skills for sixth-form' programme, offering bridging courses to A-level and IB students, a research project, guidance and information on accessing the world of work, which has been very well received. Running alongside this, members of the upper-sixth are following a 'skills for future success' course to help them prepare for the worlds of work and university.
While it remains unclear as to when precisely pupils can return to the physical classroom, for students at King Edward's Witley, it is business as usual, and school is most definitely not out for summer.
Find King Edward's Witley's online listing here