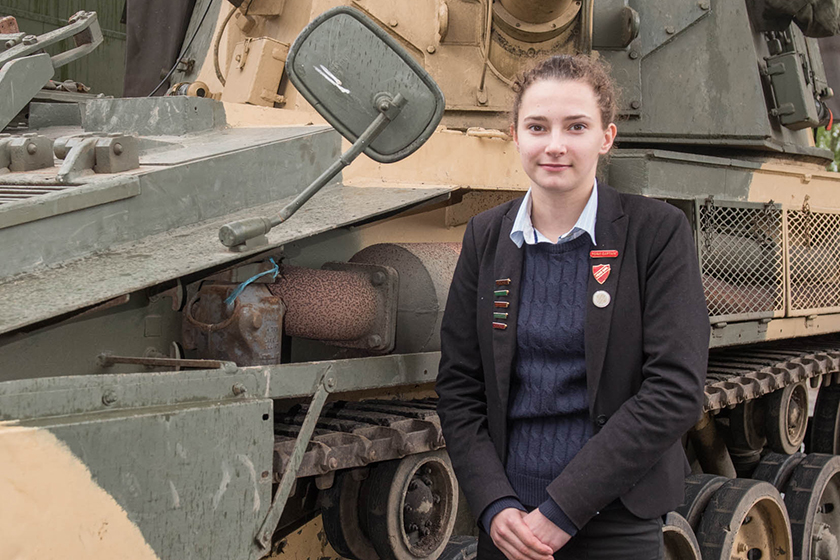 Head Girl Drives to School in Armoured Vehicle
Florence Galliers took the Spartan CVRT for a spin as part of the school's military themed open day
The perks that run alongside the duties of being a head girl can certainly be varied. For Florence Galliers a recent privilege involved her arriving in a Spartan CVRT armoured fighting vehicle, complete with a mounted machine gun.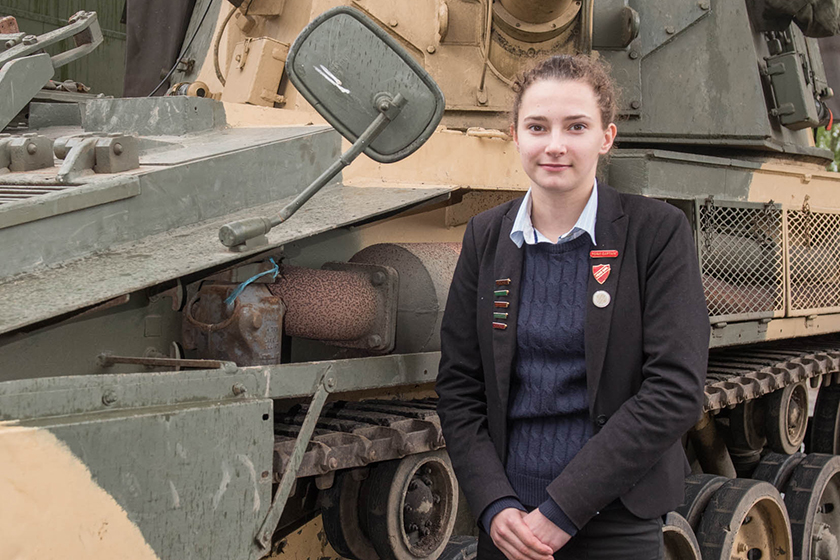 The Spartan was one of a collection of privately owned military vehicles on display at the military themed Adcote School open day, held to celebrate the school's signing of the Armed Forces Covenant. Like many teens, head girl Florence borrowed the car off her dad. Ian Galliers said: 'Florence asked us if we could come and help with the day. We are always glad to support Adcote.'
Florence, who is in year 13 and hoping to study at Nottingham University next year, said: 'It wasn't your average drive to school. We definitely turned a lot of heads!'
Pupils and visitors to the school also had the chance to explore an Abbot self-propelled artillery piece with its 105 Howitzer gun and 1940s Scammell Pioneer R100. Both were donated by military vehicle enthusiasts Tom and Ben Kaye.
Some of those in attendance even looked the part for an army foot drill, donning camouflage paint while tackling an assault course and giant inflatable wall.
Supporting the military
The day was organised by Adcote's head of enrichment Chris Farmer. Before joining Adcote School, Chris was a captain in the Princess of Wales's Royal Regiment.
'The overriding aim was to give a flavour of what the Armed Forces are expected to do and I think we certainly achieved that,' Chris said. 'Everyone had great fun and there was a brilliant atmosphere in school.'
Headteacher Diane Browne commented, 'We are very proud to have signed the Armed Forces covenant. The ceremony was very significant for us and illustrated our commitment very clearly. Adcote already has a number of children whose parents are serving their country and we are honoured to be able to extend our support in this way.'