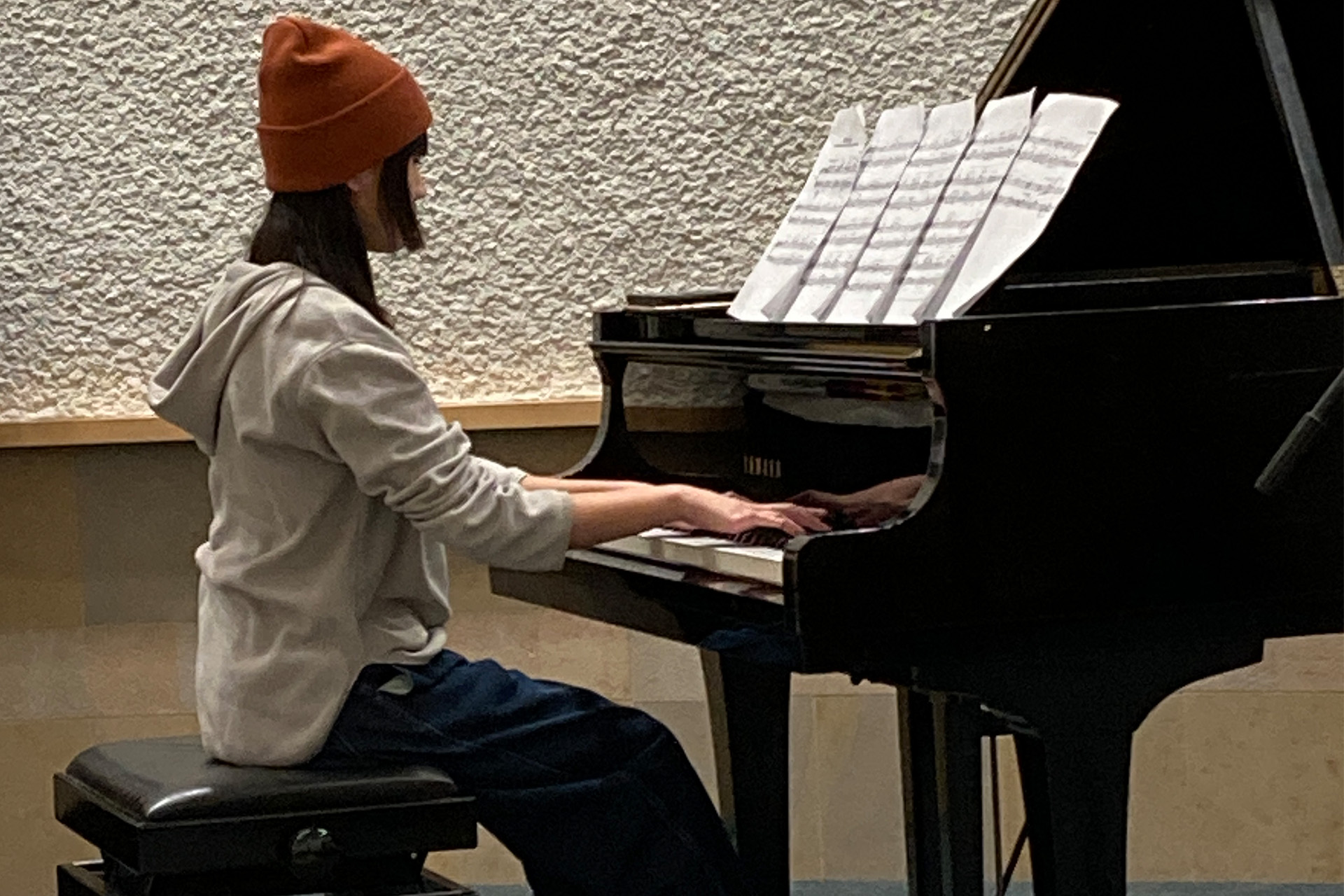 An Evening of Festivities at Abbey College Manchester
Students and staff members at Abbey College Manchester have joined together for the college's highly-anticipated annual Festive Evening, showcasing a spectacular array of musical talent.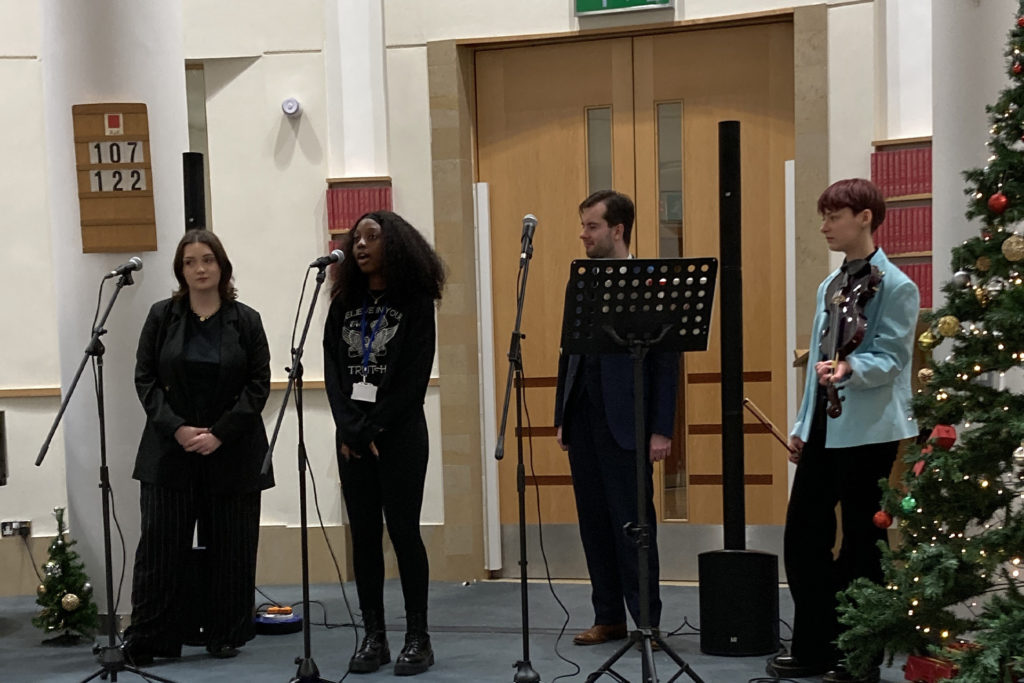 Members of the college community gathered at the Unitarian Chapel on Cross Street, which was awash with merriments and joy as gifted vocalists, pianists and violinists took centre stage to put on a remarkable display. The audience was left in awe and full of festive spirit as renditions of much-loved classics and traditional songs were performed, with both individual and group displays. 
Chris Randell, Abbey College Manchester's Principal also put on an impressive vocal presentation, singing a cover of the song Don't Get Around Much Anymore by Duke Ellington.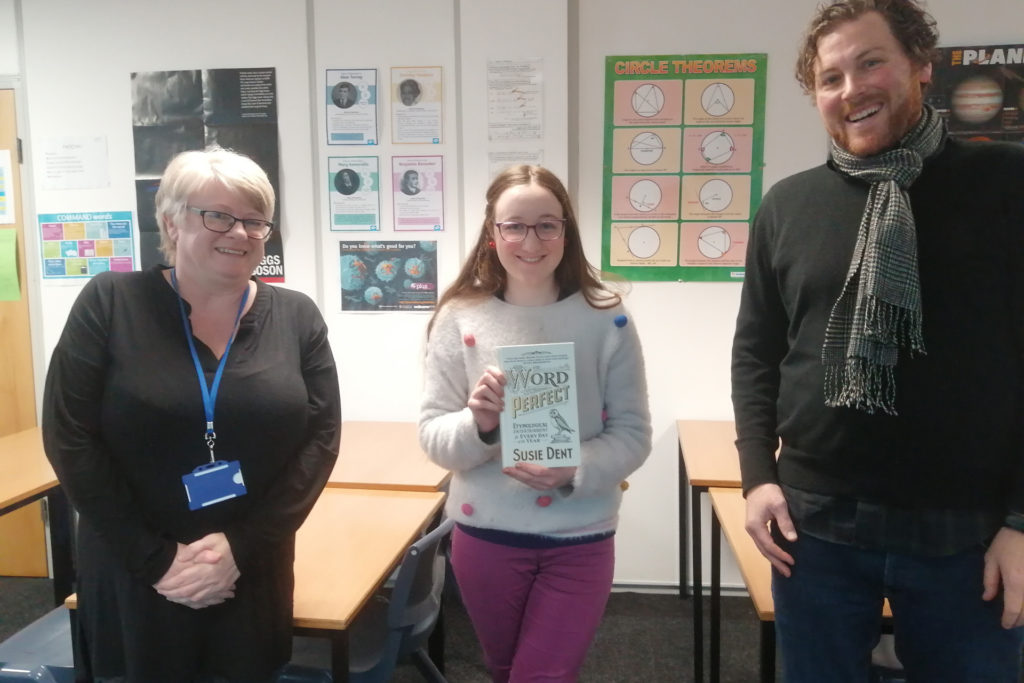 Another key highlight of the evening came from the college's Creative Writing Competition winner, Year 13 student Ada, who was crowned at the event for her exceptional work. Her prose piece around the theme of 'Manchester', which was also read out to a delighted audience, was commended by the judges as the most accomplished in that it takes the reader on a vivid journey around some of the city's landmark places and spaces. 
The judges were particularly impressed with her description of the 'seasonal gift' of Manchester's Christmas street markets experienced at night – 'These wondrous fixtures are not all the city has to offer. Its greatest strength is a seasonal gift. Like most places, lights go up in late November. Dazzling lights that frame the roads to artful precision. Colourful lights that pale in comparison to the great light whose descending we celebrate at Christmas. I dislike the commercial Christmas, but I can forgive it for the web of cabins it spreads through the roads of Manchester; a market unafraid to leave the square others confine themselves to. At night, fairies fly about them, bustle fills the streets and music fills the air. It is a magical place I long to bring my love to. Alas, my love is a secret one.'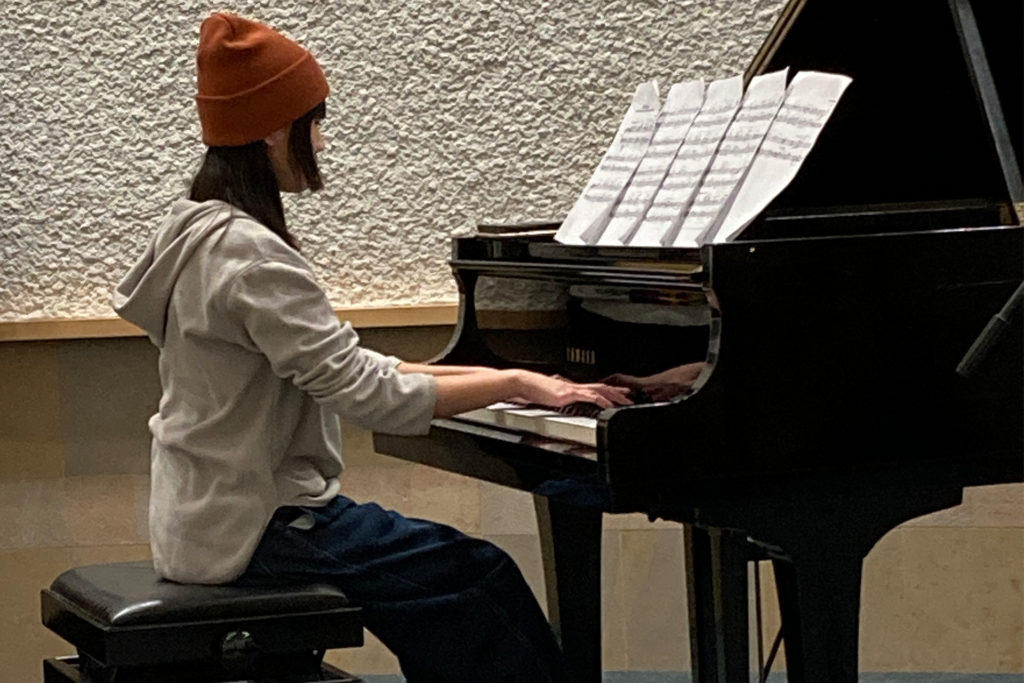 Principal Chris Randell commented: 'The Festive Evening is a fantastic example of one of the many occasions and opportunities on offer to students which form an integral part of the college experience here at Abbey College Manchester. As always, it was an incredibly joyous event thoroughly enjoyed by all, helping to strengthen our college community even further.'
Abbey College is a thriving independent college in the heart of Manchester city centre, with a fast-growing and vibrant community of students aged 15-19.
With a teaching philosophy based on small classes and highly personalised learning in an academically rigorous but informal setting, the college focuses on the transition from school to university, working with students individually to achieve the academic standards and social skills required by their target and world-class universities. Abbey College Manchester also expertly prepares students for challenging courses such as medicine. The flexible programmes and personalised learning, combined with a strong academic ethos, offer a unique alternative to traditional schools.
There are 220 students at the college, comprising a mix of students from the local area and other countries. The college offers A-Level, GCSE, Combined Studies and International Foundation Programmes. 
For more information on Abbey College visit www.abbeymanchester.co.uk, or call 0161 817 2700.
Read more:
Chelsea Children Bring Christmas Cheer To Their Local Community | Queen's College Deliver Christmas Treats to Local Foodbank