Aspiring Students Inspired By Technical Skills
Residential Coding Kozi Course
From Kozi Course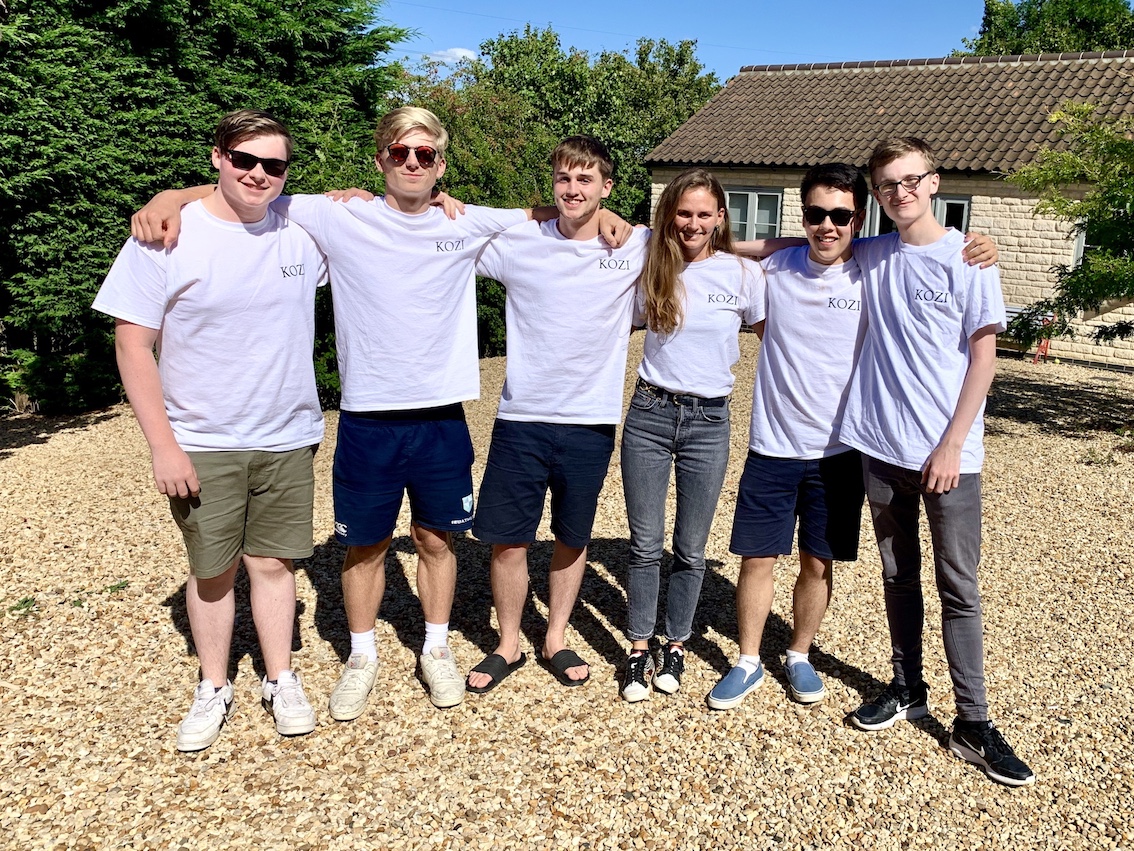 For many, 2020 was a year that taught us to reassess what was important to us, and in most cases look towards the future with a slightly different mindset. The challenge of Covid is by no means over, and whilst there has been so much heartbreak and suffering, it would be a mistake to ignore the opportunities and potential good that have come (and are yet to come) as a direct result of the trauma of this virus.
Technology, in particular, rose to our defence and was embraced and appreciated by many more people who would have considered themselves 'un-techy' pre-covid. One of the most obvious examples of this has been the burgeoning of planet zoom.
Technology saved a lot of mental angst; zoom conversations, quizzes and games have become a regular occurrence and facetiming grandparents and loved ones enable us to stay close in thought and mind, even if we were forced to remain physically apart.
Going further – the trauma of job loss and unemployment is still ongoing – but tech-savvy individuals are walking into a surge of opportunity as companies attempt to broaden their online presence. Whilst we as individuals have all suffered in countless ways, technology has thrived, and this is an opportune – if not pivotal – time to be educating ourselves in how to understand and manage the technology that now controls and dictates so much of our interactions and way of life.
"Through my education, I didn't just develop skills, I didn't just develop the ability to learn, I developed confidence" – Michelle Obama
What is Kozi?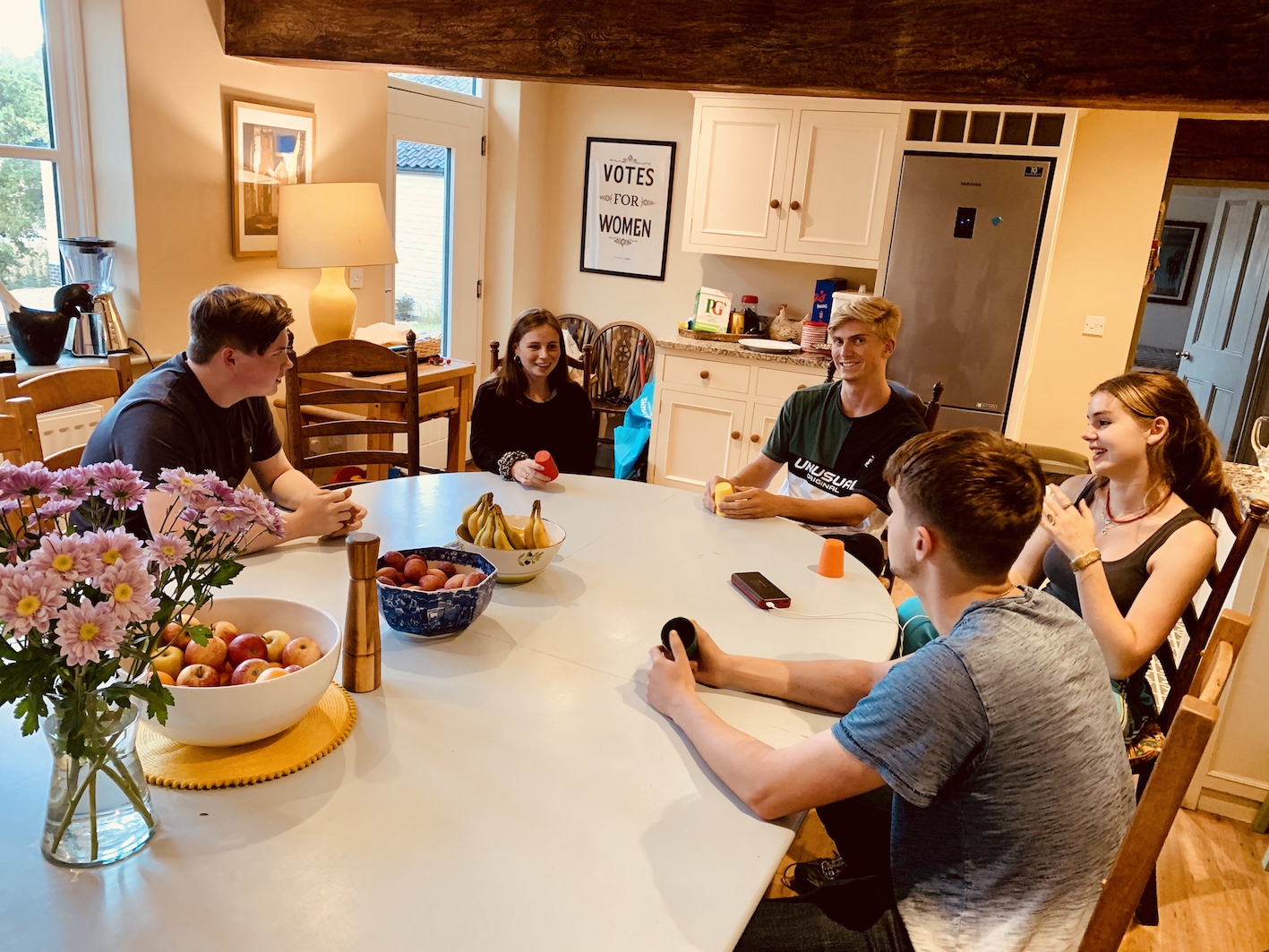 Kozi Course is a 5-day residential course that teaches Coding and UX Design to students. Against the odds, and despite COVID-19 restrictions, Kozi was able to run in 2020, with 20 students successfully completing the course, all twenty went on to interview for tech companies through the internships program offered.
One took a step further and completed a coding boot camp and has successfully launched her career as a developer. Another has secured a role in a tech company on the back of the internship he undertook. We are immensely proud of our students for using 5 days of their summer so wisely, and we highly encourage anyone looking to broaden skill sets, bolster their CV's and take a step towards a new job to consider joining us in summer 2021.
Coding is offered in many schools, but it is often considered with an 'all or nothing approach' – that is to say – 'if I didn't study computer sciences I cannot possibly work as a developer.'
For many, this is detrimental to their development in the subject, and as the founder of Kozi, I would like to inspire others to take a different approach. I learnt to code 3 years ago, having studied humanities at school and Anthropology at University. I am fully aware that technology and coding can seem intimidating and out of reach as a career path. It felt this way to me. Kozi makes a field of study that can seem inaccessible – welcoming, friendly and fun.
The Kozi Course's Aim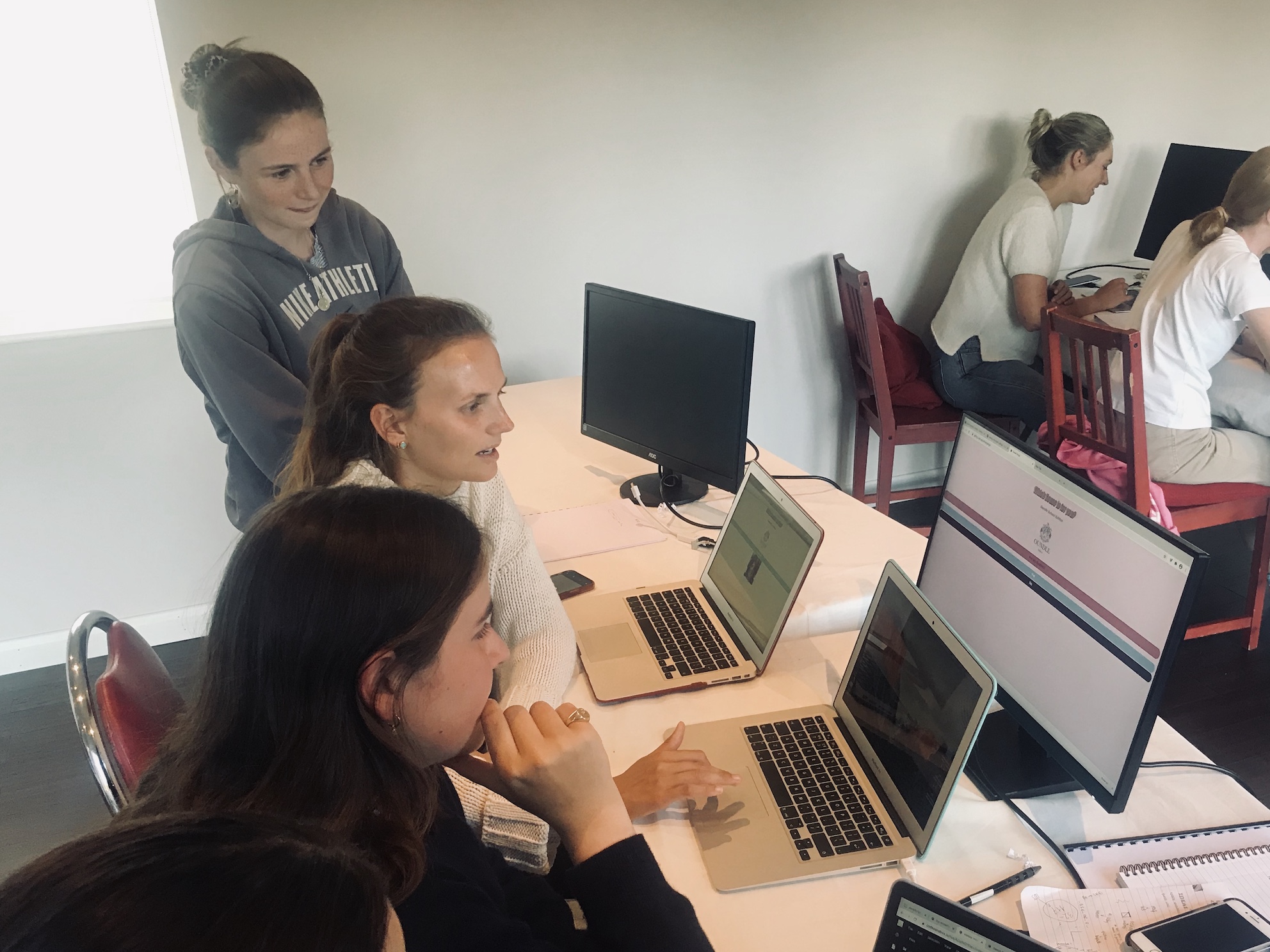 My personal aim is to change minds around coding, and the world of technology, and show that learning to code, and the internships Kozi can lead to, can open doors and present opportunities that students may not even have imagined they would be interested in.
Graduates of Kozi acknowledge they are inspired by the confidence a new skill gives them. Kozi Guest Dinners, whilst deliberately casual and unceremonious, provide an unintimidating platform for students to ask questions and discover an industry that has in the past perhaps lacked creative minds and diversity (this is changing fast).
Kozi is not for those who have been coding since they were 7 and have always dreamed of a career in tech (although we wouldn't turn those people away!). It is for those who are keen to expand their reach but may not have had the chance yet.
Kozi helps get people over the line, eases them in and makes learning the subject achievable for everybody.
The Course
Our specially designed course allows each student to gain a fundamental understanding of the technologies being used in industry today, learning alongside friends in a safe and friendly environment.
We cater for all skill sets and have extension material for those with experience, but our syllabus is designed for complete beginners. Most of our students are either on gap years or at university (most not studying/have never studied computer sciences).
Kozi aims to help students not just whilst they are onsite but going forwards with their respective careers when they leave university. There are a variety of companies that are keen to offer internships to our graduates, given the skills they will have learnt. These range from banks, to fashion houses, to small start-up brands and sports technology companies.
Kozi Graduates will be in a fantastic position to reach out to our growing network of developers, designers, entrepreneurs and businessmen/women who are enthusiastic about helping young adults find their feet in the tech industry. With guaranteed ongoing support, our students and alumni will have a safety net and mentors they can rely on to help achieve their career goals.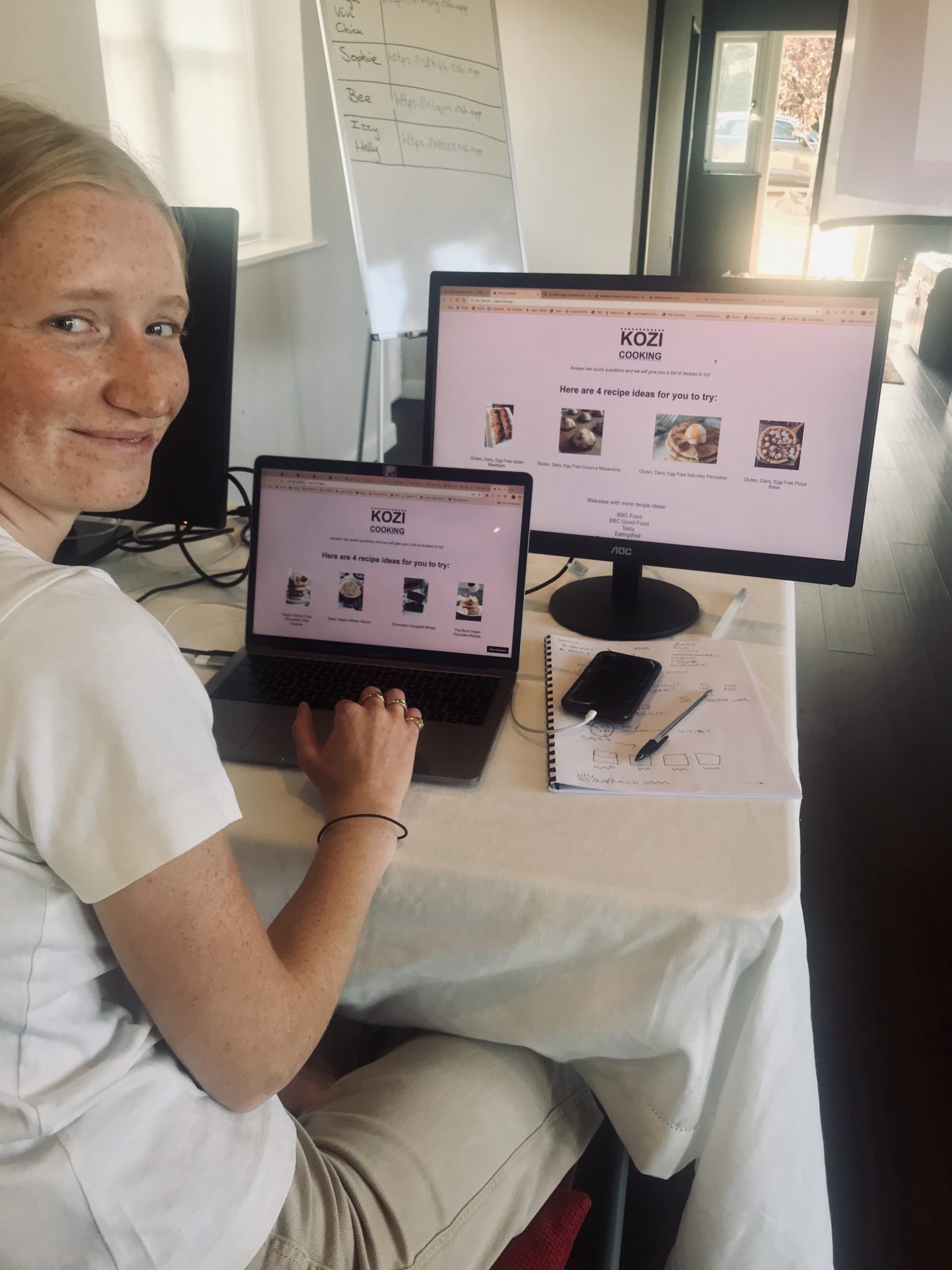 This course is not just for people who would like to become a developer, but for anyone wanting to gain a skill, and who might be considering working in the tech industry in any capacity. Just having an understanding of the concepts and basics of coding is important in today's world where technology plays such a massive role, and this course helps students to hold their own in conversation and in the workplace with regards to the technical side of a business/website or app.
Expert coaching, family-run accommodation, and dinner parties each evening make for a fun and productive week of learning and collaborative research. Students stay on site and all meals and tuition are also onsite – this encourages friendships and helps to cement the knowledge with a mutual goal for all students throughout the week.
Encouraging girls in this industry is important to me. Kozi is for everybody, but I am particularly passionate about bridging the gap for women in technology. Most of what we depend upon is built by code, and therefore equal representation is paramount to ensure that the tools we use are beneficial to all.
The courses are happening: 18 – 22 July 2021; 25 – 29 July 2021; 8 – 12 August 2021; 15 – 19 August 2021 and 22 – 26 August 2021
For all information on dates, prices and course outline and syllabus please visit www.kozicourse.com or email Lucia Gore at [email protected]
READ MORE
Summer Course in Switzerland / British Youth Theatre Summer Courses