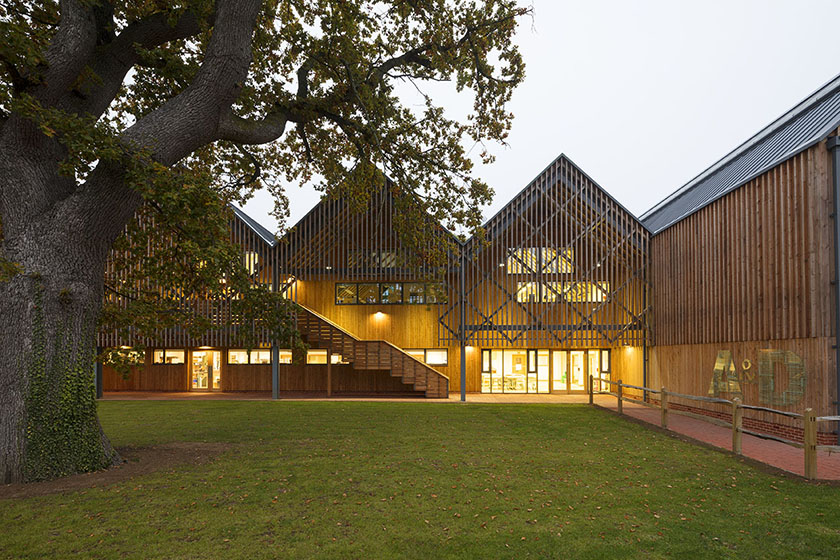 Bedales Building Wins National Award
The Petersfield school is building an architectural reputation for itself...
Bedales' new art and design facility has been awarded a National Award by the Royal Institute of British Architects (RIBA).
The RIBA National Awards are given to buildings across the UK recognised as significant contributions to architecture. Among the 49 winners this year are the Tate Modern's new wing, the British Airways i360 visitor attraction on Brighton seafront and Bedales School's new Art & Design Building.
Judges commended the school's ability to 'deliver something of value in a smaller building with a constrained budget'. They also recognised the 'meaningful student involvement throughout the process; from inception and participating in the selection of the architect, through to use of spaces and detail.'
The new facility officially opened in September 2016 on the site of the school's former maintenance department and workshop. In their report on the building, RIBA judges stated:
'This is a building that engages with the landscape, bringing the outside and inside spaces together, and with the use of simple materials which help to make the two be read together. Playful use of light through layering of lattice screens to façade and external covered areas offers a joyful and varied experience for users and visitors alike. It is a piece of intelligent client commissioning and a great design response.'
Keith Budge, headmaster of Bedales School, commented: 'We love our new Art & Design building and are extremely grateful to all those who helped turn our initial ideas into such a wonderful and inspiring place for teaching and learning. It stands out as one of the finest buildings in our architecturally rich environment and is a further reminder of the school's commitment to creating buildings that are as beautiful as they are useful.'
This National Award for Bedales comes after receiving four RIBA Regional Awards last month. The building is now in contention for the prestigious RIBA Stirling Award for the best building in the UK.