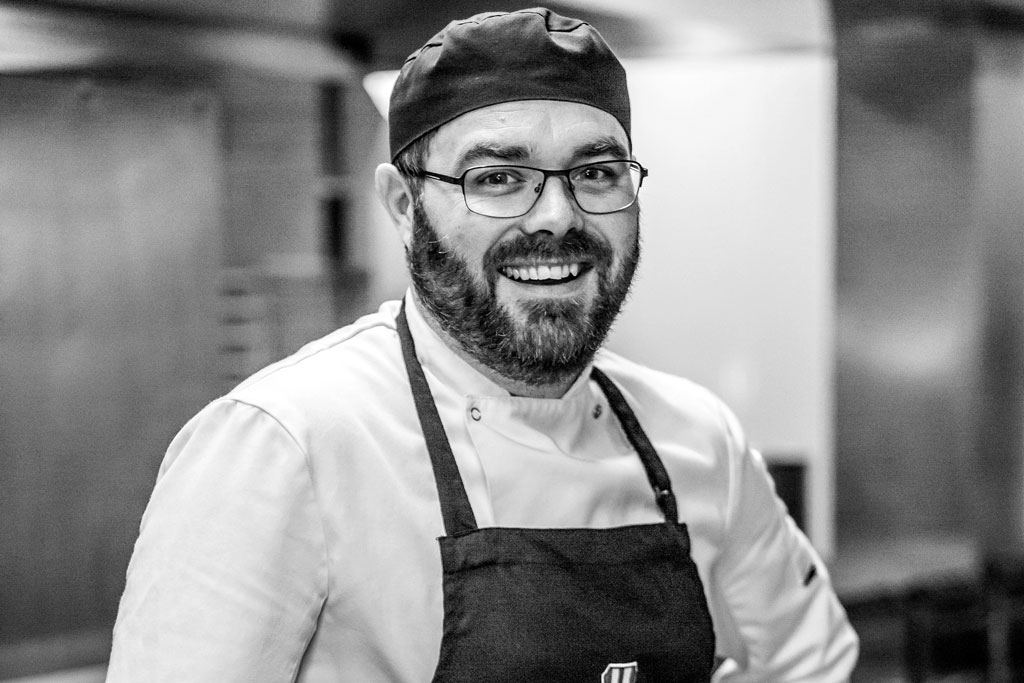 School Heroes: Blundell's Craig, The Head Chef
The third of our School Heroes series, which originally appeared in the SS18 issue of School House and features integral members of school life.
Head chef Craig is setting the bar high for school food at Blundell's. 'It's about producing the best food you can with the resources available to you' he says, which are some very impressive dishes, seeing as Craig was a Masterchef finalist. His career started at the Jack in the Green Inn – 'anyone who knows anything about good food has heard about this unusual pub in the heart of Devon' – where he worked his way up to sous-chef.
He praises the interaction he gets from working in a school. 'In a restaurant, you are back of house, but here, you get to prepare, cook, serve and then see people enjoy your food'. Craig is intent on making mealtimes the highlight of the pupils' day, removing any trace of a stigma surrounding school food. Gone are the days of watery stew and lumpy mashed potato – today's trips to the dining hall are about so much more.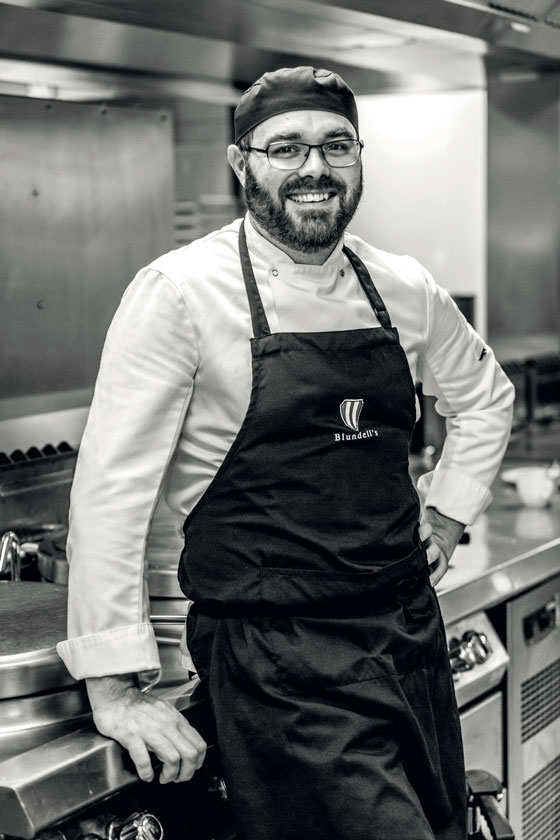 Always thinking of new ways to update the menu and keep things fresh at the school, Craig's last lightbulb moment was to do a survey of everyone who eats at Blundell's. He asked just five quick questions to find out what they most like to eat at their favourite restaurants. He and his team then put their heads together to work out how they could upscale it to an environment like Blundell's.
The results reflect the diversity of the student body at Blundell's, where a multitude of nationalities and cultures come together. Craig's menu covers the globe and explores different avenues, many inspired by his personal travels. One element that the whole menu has in common, however, is a focus on provenance: Craig works tirelessly with local suppliers.
When it became clear to him that pupils were becoming more interested in learning the process behind what they were eating, he started a weekly cookery class for pupils which are now oversubscribed. Following this, his now famous curry class for dads proved to be a real hit.
Craig is passionate about giving the pupils the confidence to go out and make a difference – in his kitchen, this starts with learning about 'food that isn't beige.' Roasted celeriac with thyme, confit onions and cave aged gruyere, anyone?
READ MORE: School Heroes: Horris Hill's Molly, The Headmaster's Wife | School Heroes: Walhampton's Rob, The Maintenance Man