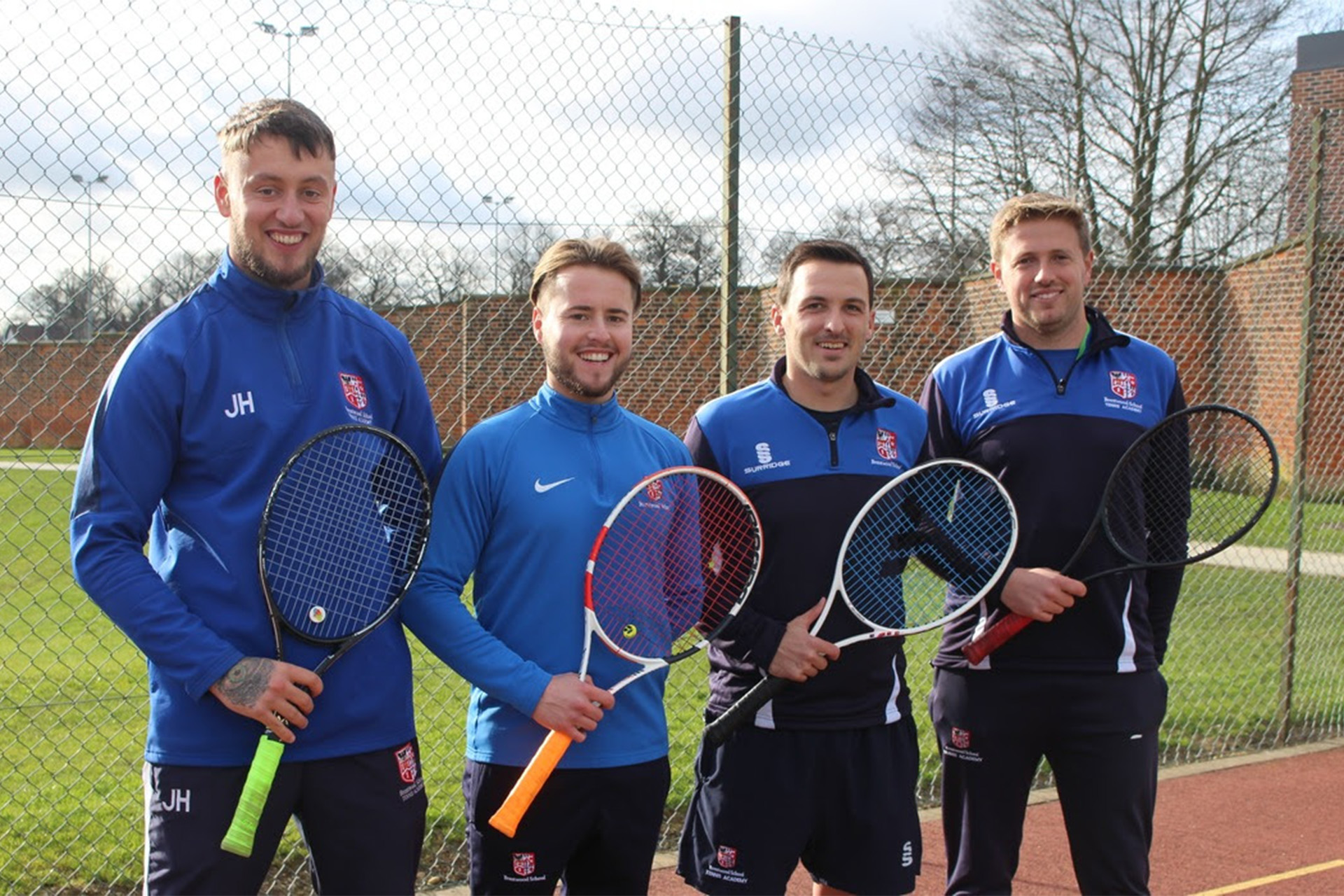 Brentwood School Win 'School of the Year' for Essex in LTA Awards
Brentwood School has been awarded 'School of the Year' for Essex in the LTA Awards 2022/23 recognising the time and effort teachers and coaches have put into developing an inclusive tennis programme across the whole school.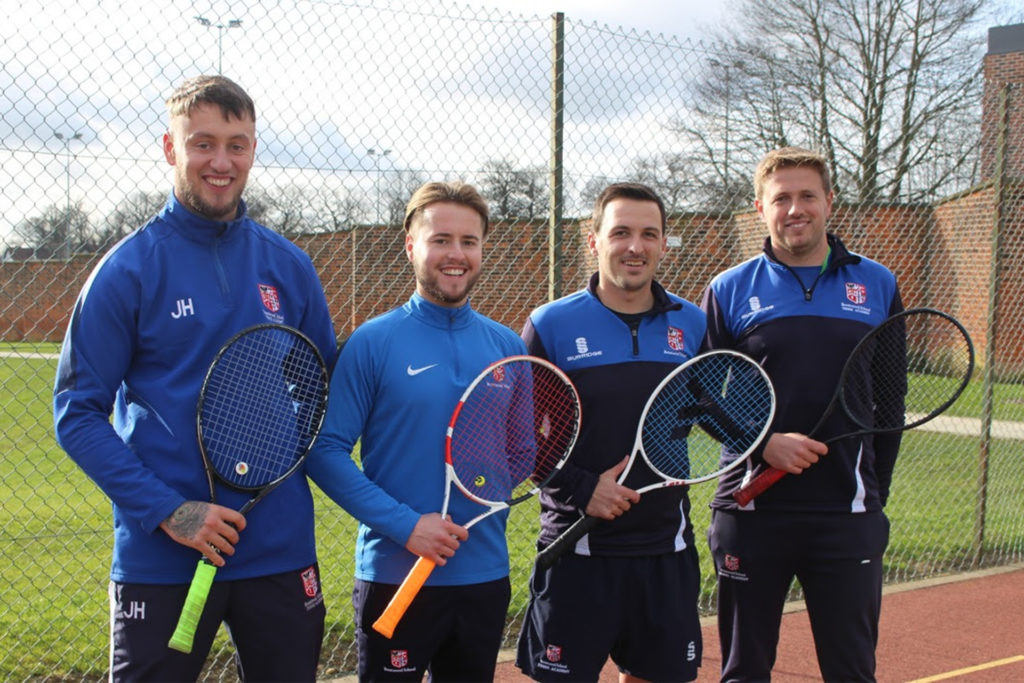 The School's Tennis Academy continues to grow and provides a clear development pathway for pupils of all ability levels from EYFS through to Sixth Form with individual player development at the heart of its programme.
The Academy coaching team, led by LTA Level 5 coach Mark Simpson-Crick, aims to develop all-round players who will be great ambassadors for Brentwood School, improving every day to achieve a world-class game style both on and off the tennis court.
Mr Simpson-Crick said: 'We are thrilled to receive this recognition. Our Prep and Senior Schools compete in a variety of national, county and internal competitions which encourage all ability levels to enjoy the excitement of competitive tennis matches.'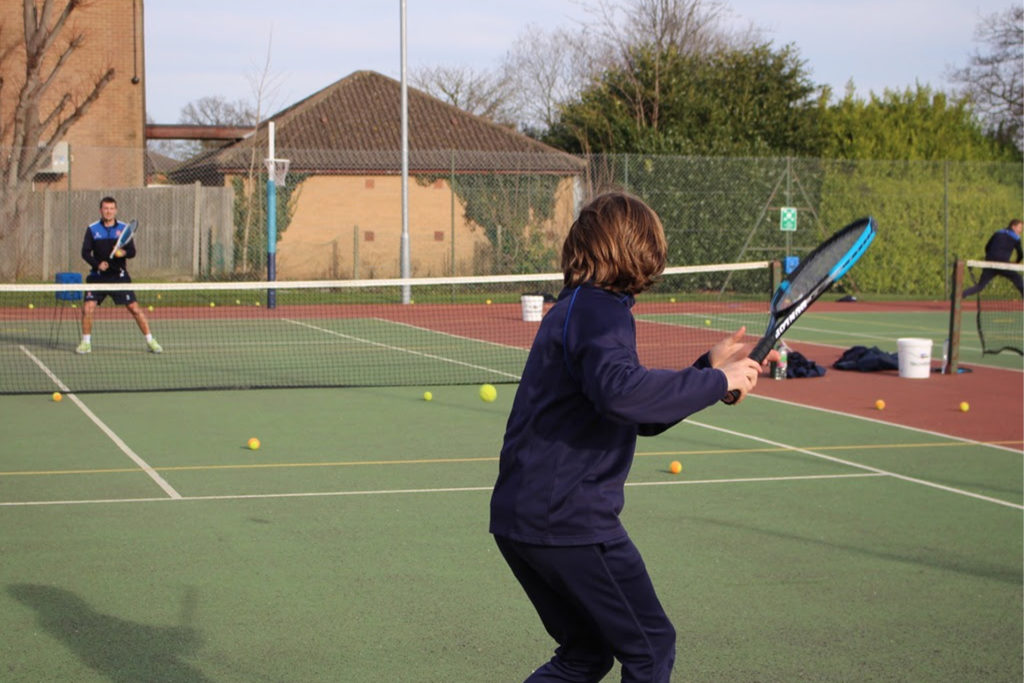 Head of Tennis, Annabel Simpson-Crick believes 'it is an exciting era for tennis at BrentwoodSchool and for its staff and pupils.' She added: 'We are able to support players who compete internationally and represent their country for tennis, whilst being able to develop those new to the sport, who join us at any age. Children can pick up a racket during PE, Games and through our Co-Curricular programme, where they can foster their love of the game here at Brentwood and throughout their time here.'
Brentwood is aiming to build upon a successful year which saw the School win its first National Independent Schools Tennis title at Eton College in the U13 Girls' event. The U15 Boys are Essex champions and the U9 Girls' team are reigning Essex Independent Schools Champions.
Mr Simpson-Crick added: 'We are also fundraising for Bright Ideas Tennis as part of the 24-Hour Tennis Marathon later this month, where a number of our pupils are raising money for the charity and participating in a special event held at the National Tennis Centre. Through our tennis programme, we will continue to make this sport accessible to all, encouraging pupils to excel both on and off the court, helping everyone to realise and achieve their full potential.
'A huge thank you to all the teaching staff, coaches, pupils and parents who have supported the journey so far. We now progress through to the Regional stage of the awards where winners will be notified in April by the LTA.'
Read more:
Maltman's Green School Launches New Podcast | Celebrating the First Day of Spring