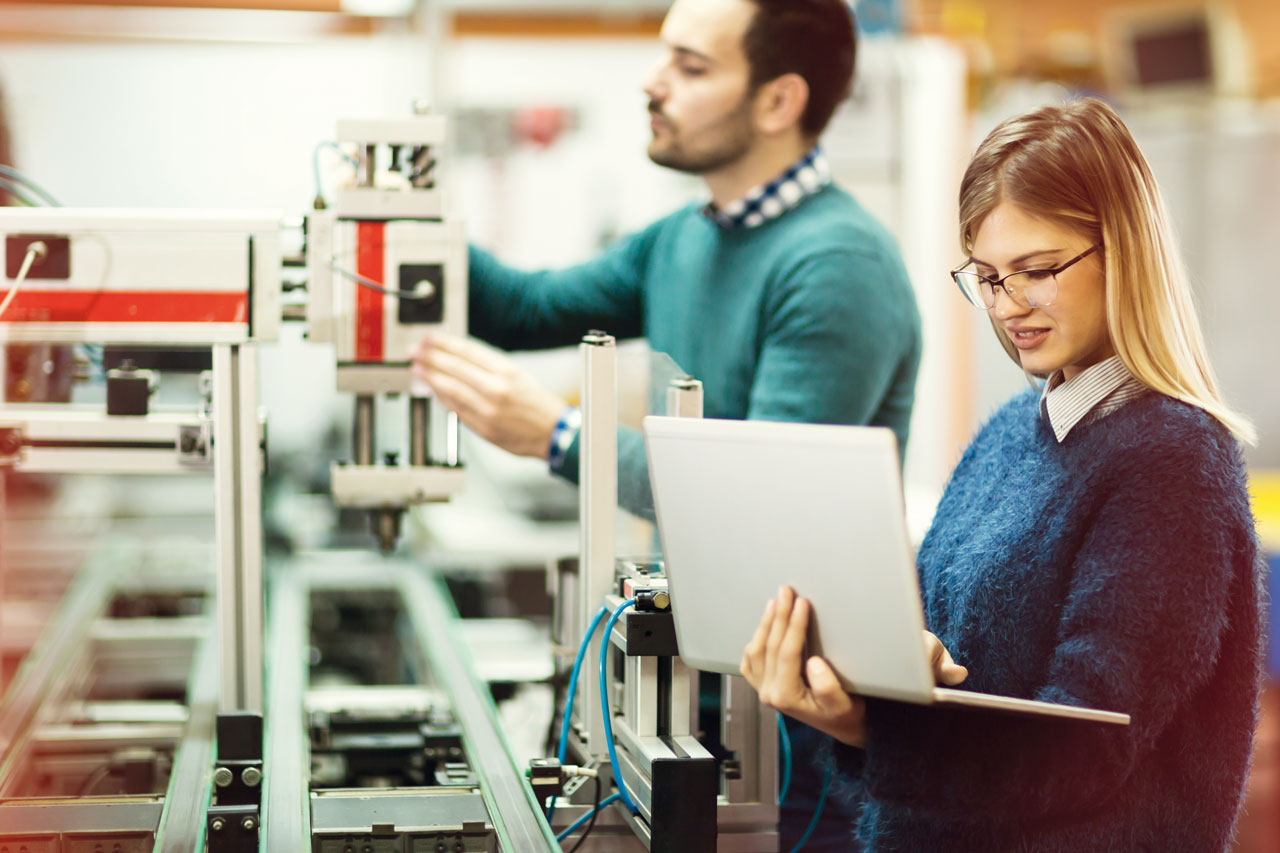 Canny Career Choice
James Barton of Mander Portman Woodward advises students on how to get ahead in the job stakes
Choosing what you want to do when leaving university can be daunting. It's tough out there and finding a good job can be difficult and there is the additional burden for those who haven't yet decided what they want to do.
But students should relax. If you don't get it right the first time around, it is not the end of the world. Jobs are no longer for life. Statistically, young adults can expect to change their careers two to three times in a working lifetime and recruitment firms are finding that 20-somethings change jobs several times in a decade in order to build their CV and gain inter-changeable skills. Employees in the IT profession, for example, will gain more skills by working for different companies rather than staying loyal to one business. However, thinking laterally can ease the process; dig deeper and choose a less obvious career path and you might find that getting your dream job is easier than you thought.
The arts may be oversubscribed and often underpaid, so is the media, but there are plenty of exciting, challenging and creative, less sought-after jobs where a canny person can find an exciting career. Instead of fixating on a marketing agency, for example, why not take a marketing role in a customer service based company? Same skills, different route. Then there are the new jobs popping up every month in exponentially growing industries such as in IT or scientific research.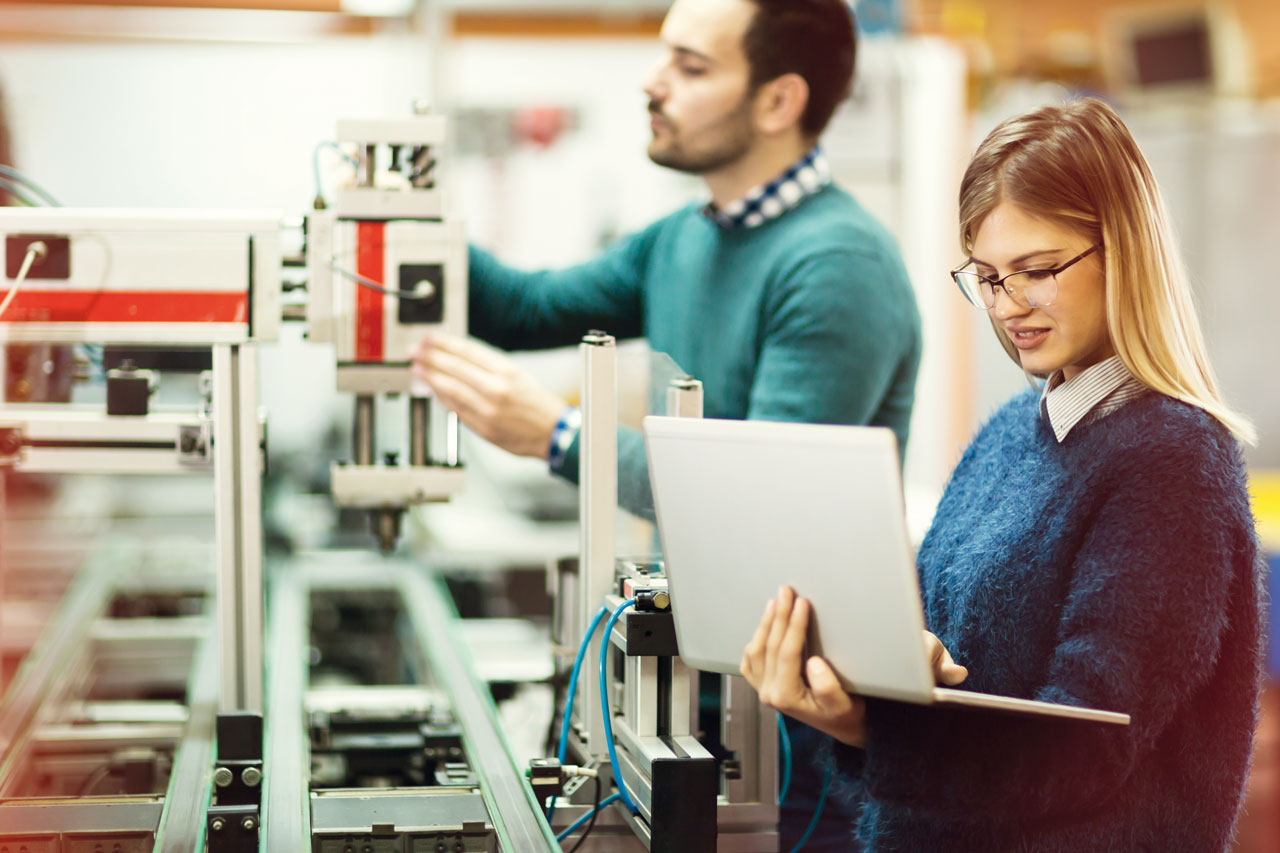 New jobs are cropping up in expanding industries such as science and IT
The good news is that a British education is designed to build skills and employers are far more flexible than they used to be, they are now more concerned about the accumulation of skills than the degree taken at university. In the past, the pyramid effect of our education, ten GCSEs to three A-levels to a degree, tended to require students, especially in the sciences, law and medicine, to select suitable subjects early on, but now the job market almost favours the opposite.
Aspiring engineers, vets, medics and architects will nearly all study maths and science subjects at A-level, but wannabe lawyers no longer have to study law at university. Increasingly, bigger law firms favour students studying an unrelated degree followed by a conversion course, thereby gaining additional skills and experiences before training in their own brand of the law.
There will always be a misfit between popular careers chased by too many and careers which have so few people training in them, such as medicine and engineering. On the continent, engineers are valued, but in the UK engineering has had to compete for acceptance by ambitious graduates. However, it seems to be going through a renaissance, supported by universities and the government. Ten per cent more technology and engineering degrees are awarded every year and 2017 saw the highest number of engineering apprenticeship places offered in over ten years. The government also released an additional 2,000 places to study medicine to address the NHS skills shortage.
Savvy students are wising up to the knowledge that STEM subjects offer excellent prospects and are moving away from the 'sexier', more liberal jobs such as marketing, advertising and PR as the dearth of these kinds of jobs hits home.
But, for most parents, the concern will be around what advice they can give their children, for example on the importance of A-level choice. 'Choosing a career must start in school, first considering a child's interests and aptitudes at GCSE level,' says Bella Eccles, founder of Tinker Tailor, a consultancy offering a tailored approach to career discovery. Statistically it is proven that pupils who ask these questions in year nine tend to be more successful, because it demonstrates focus, determination and a realistic evaluation of their talents. Given the changing university landscape and high costs, pupils should be asking themselves 'what am I learning and what am I good at? Then communicating that, so that people can help'.
However, choosing the right combination of A-level subjects 'is absolutely crucial and it is important students get the right advice early in their GCSE year', says Richard Berlie, former head of upper school at Dulwich College and an expert in careers guidance. 'They should be reassured that most jobs will recruit graduates from any discipline (although the institution and class of degree remain important factors). To assist them, schools like Dulwich employ aptitude testing like the Moresby Test taken in year 11 and COA, which produces an individual profile suggesting career options.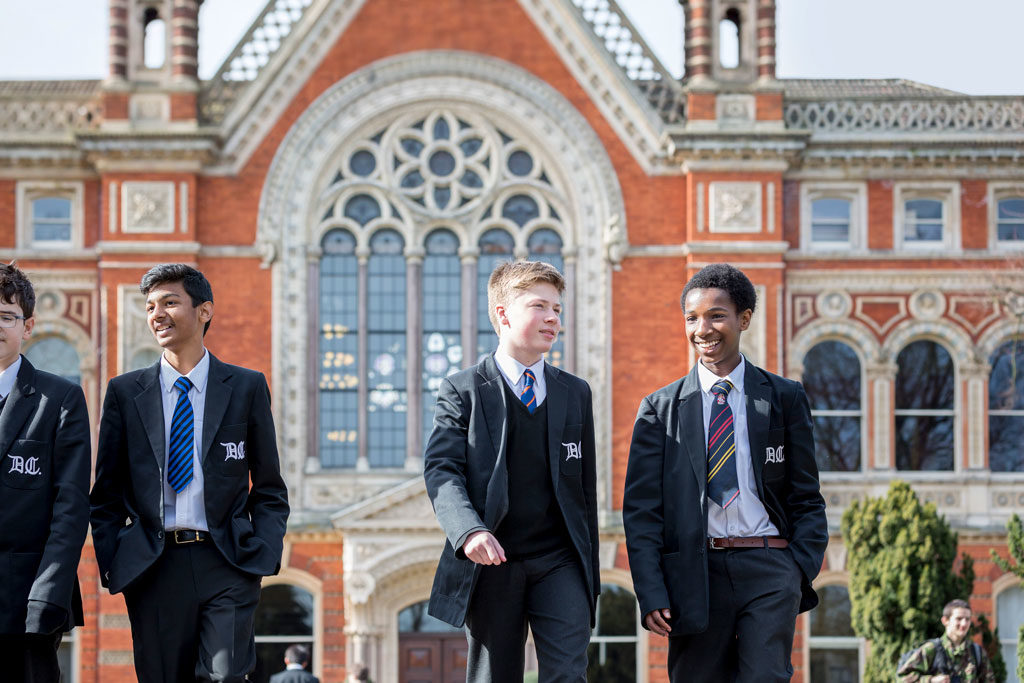 Schools such as Dulwich College employ aptitude testing like the Moresby Test and COA, to help students fine potential career options.
Being strategic in subject choice is clever both at A-levels and university. At A-level it's about choosing subjects with a common theme like maths, physics, chemistry and in the humanities: history, politics, economics or English, which are especially helpful for honing cross-over skills like essay writing. At university level, it's about thinking outside the box and being more imaginative in a degree choice.
John Southworth is the principal of MPW, a university specialist. 'One of the problems we face in the independent sector is that our pupils are incredibly conservative in their UCAS course choices.' Mary Curnock Cook, formerly CEO of UCAS, urges candidates to consider the full range: 'there are thousands of course options at many good institutions,' she says.
The essential ingredient for success is cohesive thinking between academic teachers, tutors and careers and UCAS advisors. Students often complain that getting the right advice can be difficult. Vincent Karremans, founder of magnet.me, the UK's biggest student and careers site says, 'Careers fairs used to be a place where students could meet potential employees but they are less popular now. Fewer companies exhibit, and often it's a vanity exercise for big businesses.'
Careers departments are variable in quality, says Eccles, 'careers advice is not always up to date as new careers are popping up the whole time'. She sees a stark difference between the state sector, where it is about raising expectations and the independent sector, where it is about managing them.
'Careers advice should be about teaching students not to make assumptions,' says Helen Kingaby, international admissions manager at Taunton School, a school with an excellent record of careers guidance. 'Arguably the best advice we can give is to think laterally and to consider other less populated careers in order to get yourself a job. It is a bit like the housing market, often you just need that first rung on the ladder.'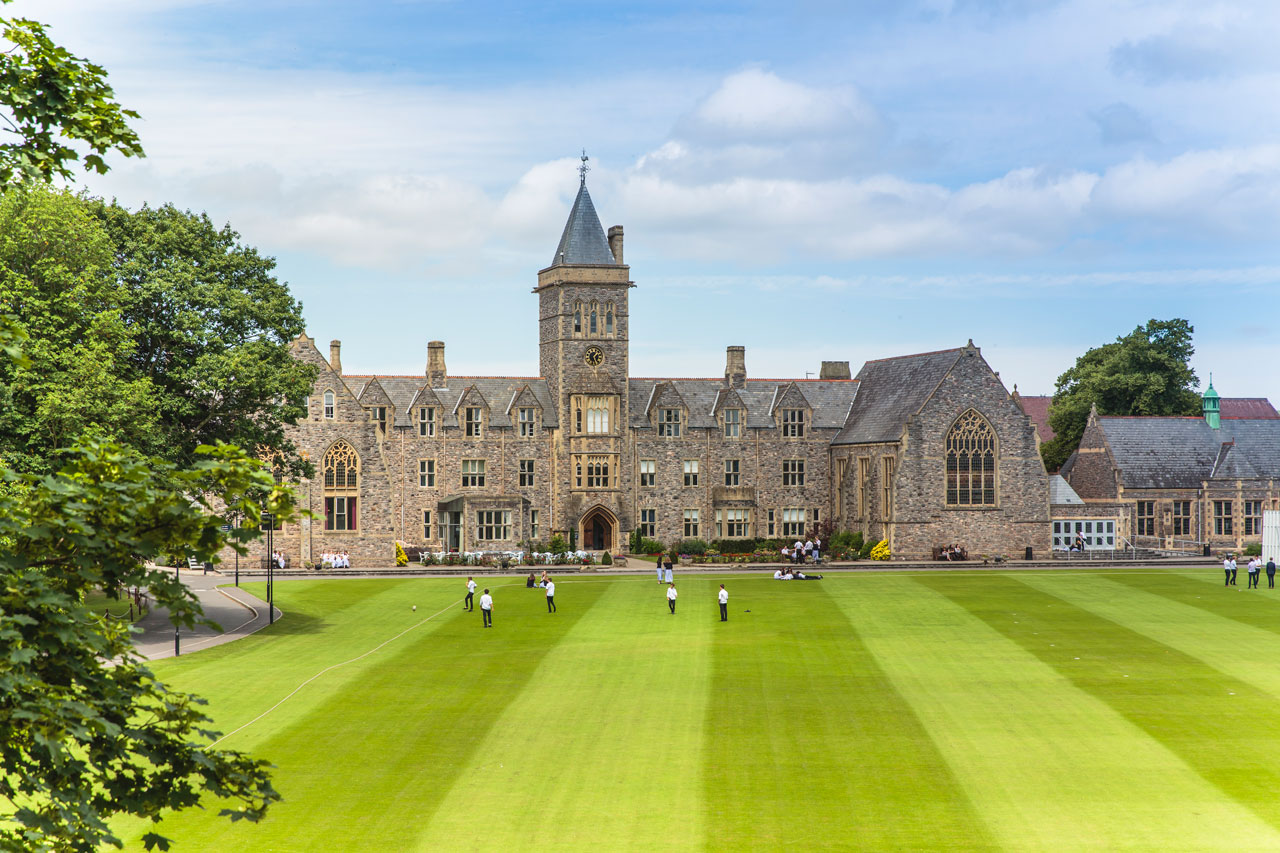 Taunton School, Somerset, has an excellent record of career guidance for its pupils
But which ladder? Before launching into any degree choices, students should first whether university is the right step for their chosen career. Apprenticeships are increasingly popular, some of which allow work and part-time study, as are internships. In March 2017, the Chancellor, Philip Hammond announced £500 million investment into technical education and the education secretary called on businesses to help create 'an army of skilled young people'. M&S and Sainsburys have had A-level graduate schemes for years but there are many newer schemes, including a multi-faceted civil service graduate programme.
Internships open doors and give graduates and school leavers a taste of a career without commitment. James Potten, managing director of the RED Academy, a design and technology school with campuses in London, Toronto & Vancouver advises that the most important thing is to get ahead. The first challenge is 'identifying something you really care about and then finding a way to gain practical experience in it. Anything you proactively engage in makes you more attractive to a company looking for talent.
If you can tie this into something that gives you practical experience too, even better'.
Schools' careers departments and UCAS teams need to be on top of the changing careers landscape with continued training for UCAS reference writers. It's the same too with supplying predicted grades – 'they need to be supportive but it doesn't help if predictions are wildly optimistic,' says Richard Berlie. Sadly, parents often cannot help their children as they simply don't know the market. 'Parents often say to me, "If I don't know what it looks like, how can I prepare them for it,"' agrees Eccles.
It's a fair point when Andrew Gardner, senior divisional director at Reed Technology, writes in the Independent that the top ten graduate careers today are best suited for those with computer skills. These jobs include data analyst, java developer and technical architect, areas traditionally unfamilar to  parents, who might be heartened to know that there is a rising demand for jobs in the more familiar human resources and hospitality sectors.
Above all it's about being savvy and flexible, says the Bloomberg skills report. Students should look for the skills gaps and upskill against the market, which doesn't mean learning core skills for skills based jobs, but embracing more lateral thinking skills like strategic thinking, creative problem-solving and leadership skills which are less common but more sought after, and applicable to a wider range of career paths.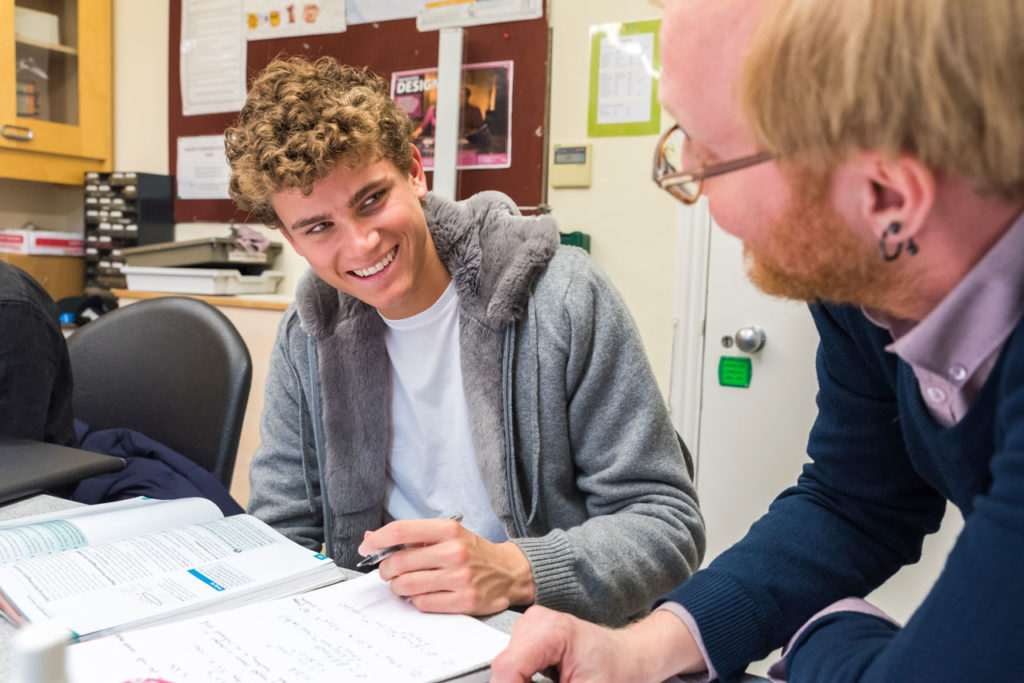 MPW (Mander Portman Woodward) offers university advice to students
John Southworth is the principal of MPW, a university specialist. 'One of the problems we face in the independent sector is that our pupils are incredibly conservative in their UCAS course choices.'
RED Academy, providing training on UX and UI design, web and app development and digital marketing, fits the model of lateral upskilling. Their students work on real projects with real clients for an authentic experience and RED prides itself in being radically relevant, constantly updating their curriculum to mirror the industry's needs.
Employer engagement is vital and employers are working hard to speak their employees' language, explaining about the variety of jobs available in any one industry so that students are not put off by a perception that it is not for them. Aside from the creatives, for example, advertising agencies have always needed account managers to service the clients, data gatherers and media salesman too.
'We are trying to avoid them taking the "I can't do this so I won't do that" attitude,' says Eccles of Tinker Tailor, who acts as a go-between students and employers. 'These are not your infamous millennials, who are unfairly labelled as needy, selfish, ingenuine. This is the information generation, they are more resilient and open-minded about work. They are social media savvy.'
They are better at creative thought and can afford to be positive. The mood music is, if traditional jobs are oversubscribed and not your pathway, think creatively, don't be closed to new ideas. Be inspired by those around you and remember the best way to get ahead is to not be afraid to get something wrong, but ultimately it is about feeling your way through. To give Eccles the last word, 'The challenge for the next generation will not be finding a job, it will be finding the right job.'
This article originally appeared in the SS18 issue of School House.
READ MORE: Career Advice from the CEO of Salamanca Risk Management | How I Got Into Law