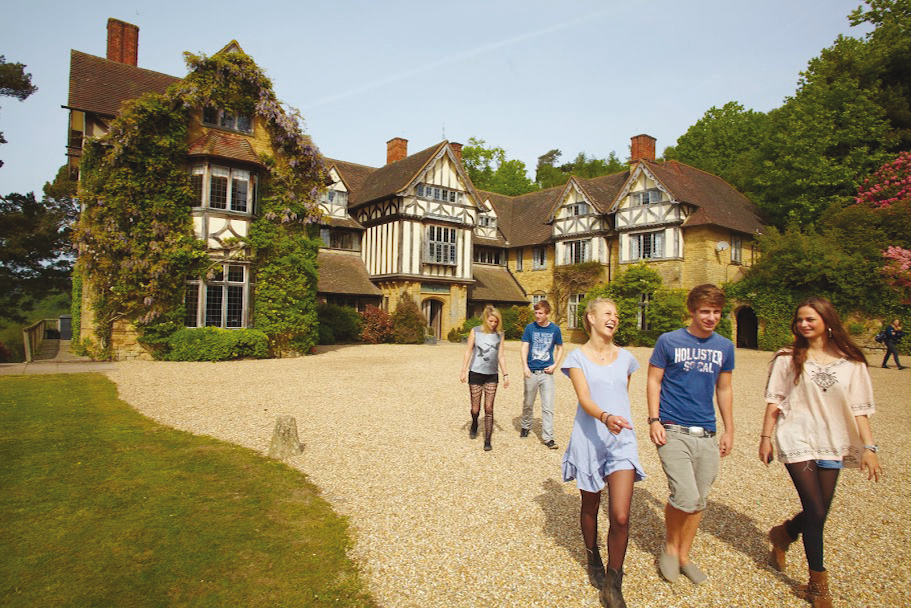 The Sixth-Form Debate: Why You Should Change School After GCSEs
Richard Jackson, founding headmaster of Hurtwood House, a sixth-form college in Surrey, argues for moving schools
An Unparalleled Experience
What a fantastic world of fresh opportunities opens up for the student who changes school for their sixth form. This is as exciting and rewarding an experience as going away to university itself, and arguably an invaluable prerequisite to it. As founding headmaster of Hurtwood House, I am clearly biased in favour of students making such a move, not just to another independent school for more of the same, but preferably to a boarding sixth-form college that specialises exclusively in their age range in order to get full value from the experience.
It seems to me that we have all come to accept a system of age grouping in schools, which we have inherited and followed blindly for the past two or 300 years. Is there any logic to limiting children's horizons by keeping them in the same institution from the age of 13 to 18 and, for many girls, from 11 to 18, when staleness may inevitably result? Surely it is logical to move onwards and upwards for the last two critical years of school education. GCSE forms the natural break.

The Benefits
What are the major benefits? In our experience, and judging from the hundreds of letters we have received from parents over the years, it can be summed up in just two words – personal development. What do we really mean by this? Sixteen is a particular personal watershed for young people. Moving school gives them the opportunity to challenge themselves in new ways to make the choices and decisions, both academic and personal, that will shape their future lives. In this new world, they grow in confidence – the confidence to explore, communicate, challenge, create and, above all, take control of their own lives.
They will find a community where all the students are in the same age group (as at university), treated as young adults, with what can best be called 'managed independence'. This is an all-important stepping stone between school and university. Many pupils in single-sex schools change because, sensibly, they want to get used to co-ed life before they move on to university. One option is for them to go on to the sixth form of an independent school, but many prefer to choose a sixth- form college because it is easier for them to integrate into a community where the whole yearly intake is 'new'. They also do not have to break into existing friendship groups that have been formed over many years.
As well as girls getting used to a co-ed environment, there is a benefit for students who have never lived away from home before. In a sixth-form college they find a gentle introduction to university-style independence and an opportunity to move out of their comfort zone and spread their wings – another stepping stone to university.

A Plus for Academia
From an academic point of view, there are significant advantages to sixth-form colleges, not least because all the teachers there are A-level specialists. Instead of sharing their time with lower forms, they are able to concentrate all their knowledge and experience on their specialist A-level subjects. The outstanding results speak for themselves, and much of this is down to the quality of the teachers. There is no doubt that some high-quality teachers are attracted to those colleges where they can concentrate all their endeavours at the highest level with mature and motivated students.
It is possible, too, that at a sixth-form college students will find a wider range of subjects, and that the vocational subjects and the creative and performing arts are more valued there than in a more traditional system.
I cannot stress enough how critical these last two years of school education are, and how a change at 16 can enrich young lives, providing them with the confidence and the sense of self to take their place in the wider world.
READ THE OTHER SIDE OF THE ARGUMENT: Why You Should Stay Put for Sixth-Form