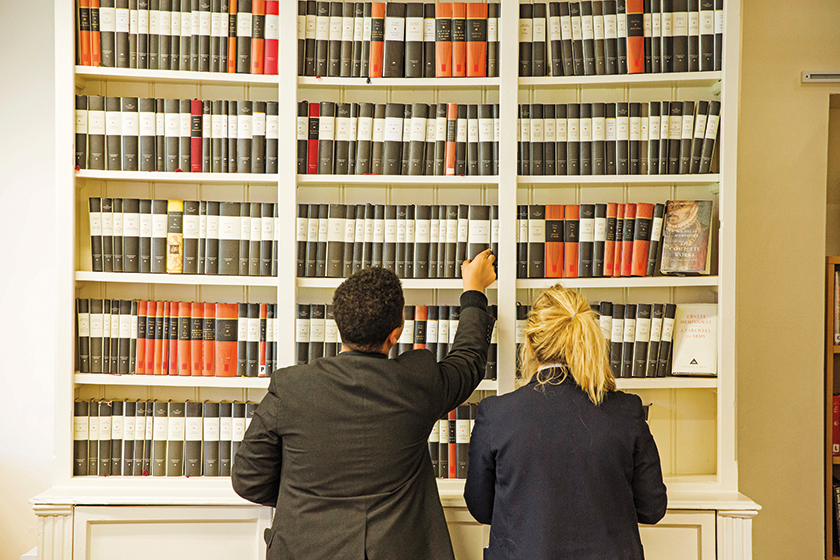 A Beginner's Guide to Choosing the Right School
What to consider when looking at a school and the resources you need to find the best ones
Choosing the right school is about working out what is best for you and your child and then finding the right match.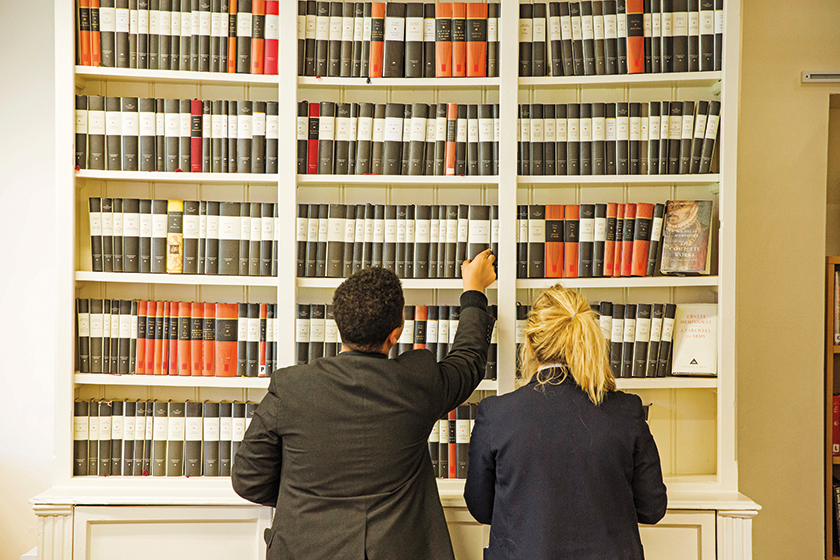 Independent schools provide an excellent education in and out of the classroom. The trick is to find the right one for your child. If you aspire to a top national UK school, then picking the perfect prep school is also important as they 'prepare' pupils for senior schools. It is equally important to know your own child and to be honest about what you are looking for. If you are not, the headmaster will be. Prep school heads dread having to persuade ambitious parents to match their expectations with their offspring's abilities.
When choosing the prep or senior school for your child, there are some key decisions to make; then draw up a shortlist of four to five.
Day or boarding, weekly or flexi
Make sure that your child is doing the same as the others at the school. If you need a full-boarding school, ensure it is one. You don't want your child left on their own at weekends.
Day schools usually finish around 4–6pm if they are prep schools, later if senior. Some London prep schools finish at lunchtime on Fridays. Saturday school is common in the country, especially if they also take boarders, which many do.
Weekly boarders may go home on Friday but most finish after Saturday's sporting fixtures and return on Sunday night or Monday morning. Flexi-boarders board one to several nights a week, either on an ad hoc basis or the same nights each week. This works well if it is what everyone else is doing. Schools manage flexi-boarding in different ways. Some give a child their own bed at the beginning of term, others hot-bed in different dorms according to availability. Most children love it and see it as a big sleepover.
Numbers are rising the older pupils get. Each term has two exeats of three to four days either side of a long half term and a couple of floating weekends. The first and last weekend is closed and everyone is expected to stay in school.
If you are considering boarding, ask what is organised for the weekend. Ask about the duty staff. If you cannot be there for the exeats, ask what arrangements would be made to look after your child. You might need to organise a guardian or make sure you have a friend, or relative to step in.
Single-sex or co-ed?
An important decision to make is whether you want co-ed or single-sex or a school, which marries a little of both.
The London prep school Garden House teaches boys and girls separately but brings them together for meals and trips. Sherborne boys and Sherborne girls are two separate schools, in the same Dorset town, which collaborate, especially at sixth-form level, sharing tutors and thus enabling both schools to offer a wider range of A-level subjects. Oundle has been co-ed since the '90s but the girls and boys eat meals in their own single-sex houses. Many schools partner with schools of the opposite sex.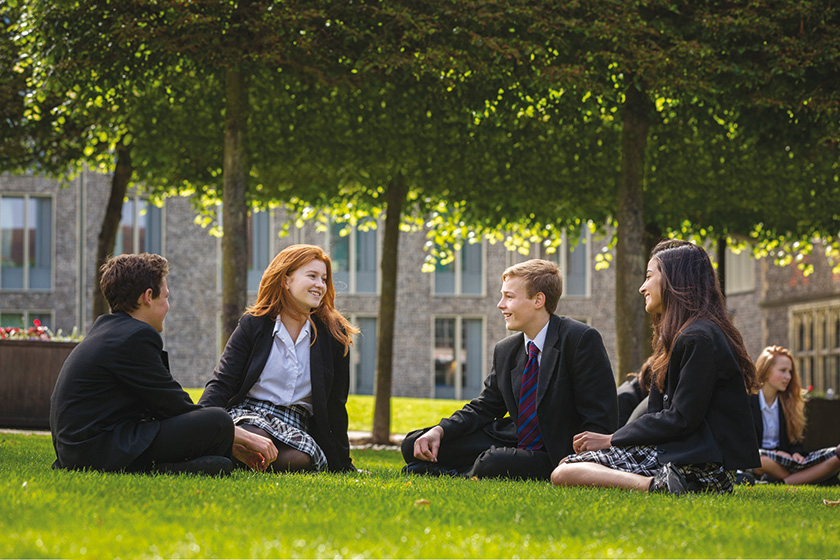 Heads discuss the single-sex versus co-ed issue and there is no right or wrong. It's what works for you; an only child might relish co-ed, perhaps it's good for children to be exposed to the opposite sex at an early age when they can make friends unhampered by hormones. Co-ed works well for those wanting a 'family' school. Evidence suggests that girls do better when educated in an all-female environment and that boys perform better in a co-ed one, but as some of the most academic schools in the country are all-boys or all-girls schools, parents will likely make up their own minds on this issue.
Selective or non-selective
Highly academic senior schools and schools around London, tend to be heavily oversubscribed. These schools are highly selective, cherry picking top students who should achieve A* and A in their exams and secure places at top universities. But there are many less or non-selective schools that are capable of achieving fantastic results with an exceptional 'value-added' education.
Top schools no longer just take pupils from traditional feeder schools. Eton's pupils come from over 200 UK prep
schools and worldwide. Schools tend to limit their intake of foreign nationals to between 12 and 20 per cent. Eton's limit is about 17 per cent. UK parents are choosing senior schools closer to home so do not judge a prep school on the number of pupils going to top national schools as low numbers might be more about geography than academic discrimination.
Another offshoot of this localisation of education is that less academic schools have raised their Common Entrance pass rate. Don't run for the hills. Few schools achieve 65 per cent across the board.
Examinations
When choosing the right school consider the examinations offered, especially if your child may need to move internationally. UK A-levels require early specialisation as pupils rarely take more than four. Some of the more academic schools, like Winchester and Charterhouse, have taken steps to define their more academically able students by introducing the more rigorous Cambridge Pre-U.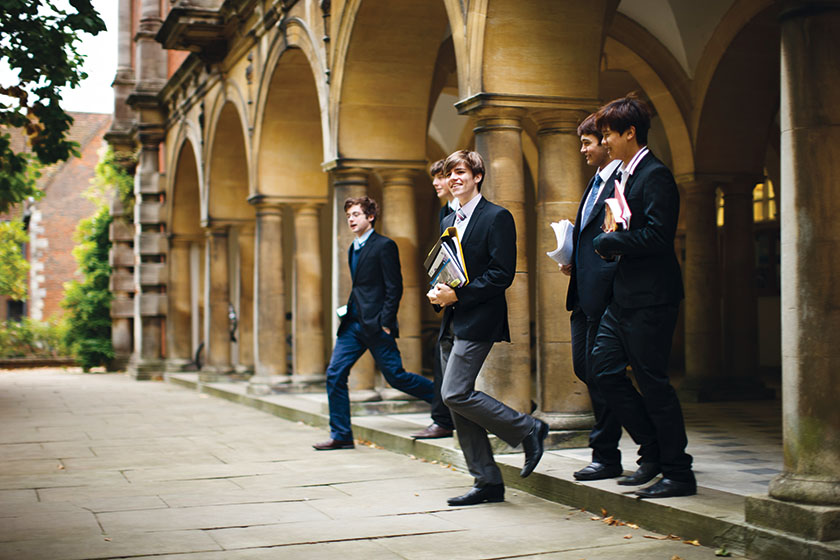 A rigorous alternative to the GCSE is the iGCSE. Schools wishing to attract foreign students offer the International Baccalaureate (IB) with a broader subject range. Some schools offer a cocktail of IB, A-levels and/or Pre-U.
Resources for choosing the right school
League tables
League tables measuring a school's success by its grades can only be used as an indicator as some leading public schools don't subscribe to them. 'The best ones [league tables] base their assessment on the proportion of A*/A grades achieved at A-levels but they are incomplete,' says Jim Hawkins, head of Harrow, who advises, 'I wouldn't give league tables a second glance.'
Inspection reports
Most independent schools are members of one of the organisations that fall under the umbrella of the ISC and have to submit to a five-year inspection by their peer group, namely other heads of ISC schools. The results are published for all to see. You should look for 'excellent' and 'outstanding' in the main areas. The ISC website is a useful starting point for your search, as is The Good Schools Guide with reviews by parents and educationalists.
Website and prospectus
Websites are clues to a school's identity and ethos. Read them and then order the prospectus.
Independent school fairs
The Independent Schools Show (ISS) showcases 200 independent schools in London every autumn and holds fairs in Geneva (September), Dubai (March), Singapore (November) and Istanbul (April).
The visit
These come in two guises; the open day when the school is on show or a midweek visit when the school is in action. Open days are exploratory and informal. You will not necessarily get the chance to speak to senior staff but you can learn a lot by looking around the school.
You will be taken around as part of a group or by a couple of pupils, who can be very frank if pushed, so ask away. Chat to them about where they have come from, what subjects they like and why. Ask them where they are moving on to.
Ask yourself will your child be happy here? Will she form lasting friendships? Will he have excellent role models? Look at the sixth-formers, the head girl or boy and the prefects. They are the finished product. Do you like what you see?
Are the teachers passionate? Will she be encouraged to grow in confidence? Will he be advised to go to lectures, challenged and given life-changing experiences that can nurture his talents? Take a peek at the other parents too. Do you like them? Your children will be thrilled if you make friends with their friends' parents.
If you are worried about the entrance criteria, then have a quiet word with the registrar. The requirements may have been exaggerated by gossip. Conversely, if there is anything they need to know about your son or daughter, tell them. Hiding the fact that your child is dyslexic won't help anyone, least of all your child. This is about finding the right match. There is no point sending your child to a school where they will struggle and lose confidence. Conversely, bright pupils need challenging. Registrars have seen it all before and are looking for the right mix. If your child isn't right for the school, better to find out now than risk disappointment later.