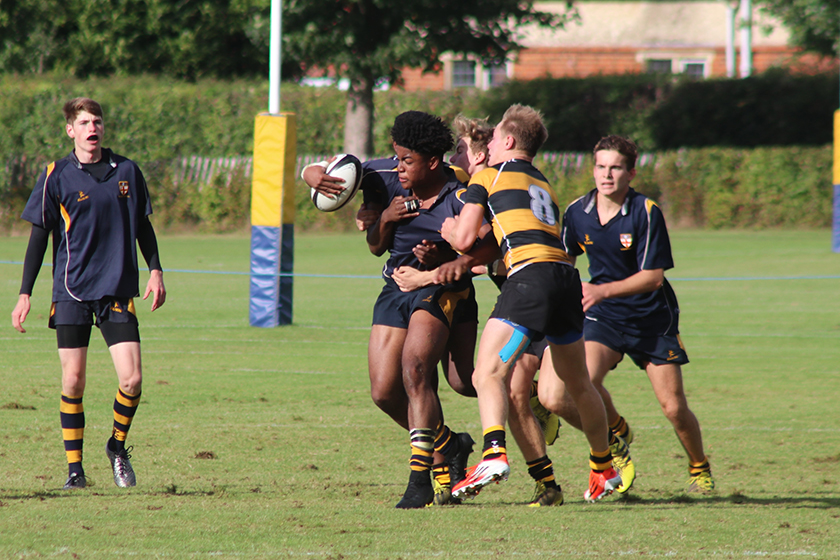 Christ's Hospital Student Makes National Rugby Team
Lennox Anyanwu has been selected in the starting XV to represent England
A Year 11 pupil at Christ's Hospital will represent England in a rugby match against Wales this Sunday.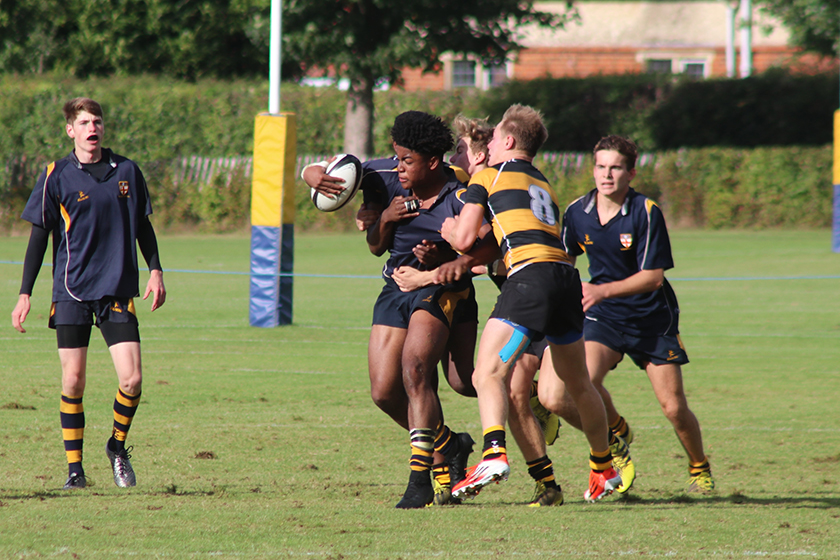 Lennox Anyanwu follows in the footsteps of former pupil Joe Launchbury, who captained the school rugby team at Christ's Hospital and now plays rugby for England.
The sports star was given a place on the England U16s team after playing for the Harlequins in the RFU Academies festival at Wellington College. The rugby matches, which took place over the Easter holidays, were used as a 'final' selection for the national team. Lennox received news of his selection in the starting XV earlier this week.
Following the announcement, Lennox received a message from Joe Launchbury, who wanted  to wish him luck ahead of the match. The England player said:
'Lennox, good luck for this weekend's game against Wales. It is just reward for all your hard work and talent. It's a fantastic opportunity for you to play with and against the best players of your age group and test yourself. I'm sure I speak on behalf of all Old Blues (former Christ's Hospital pupils) when I say I wish you all the best for the game and hope it's the first of many. Make sure you enjoy it.'
Dave Messenger, director of sport at Christ's Hospital commented: 'It is tremendous to see Lennox's years of effort rewarded with selection for the England U16 group. It is also testimony to the coaching and guidance he has received from former directory of rugby Andy Turner and our current director of rugby Ian Davies. Without doubt Lennox is a role model for other pupils and it is fitting that as the first recipient of the Christ's Hospital Joe Launchbury rugby scholarship. He, like Joe, will be representing his country.'