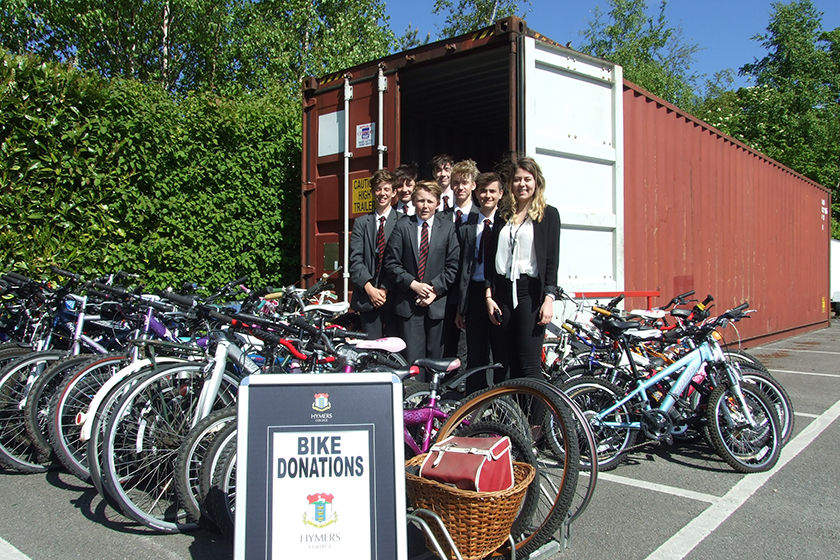 College Collects Bikes for Community Project
Students are riding high after their recent charity work
Students at Hymers College collected 70 bikes for The Avenues Bicycle Project.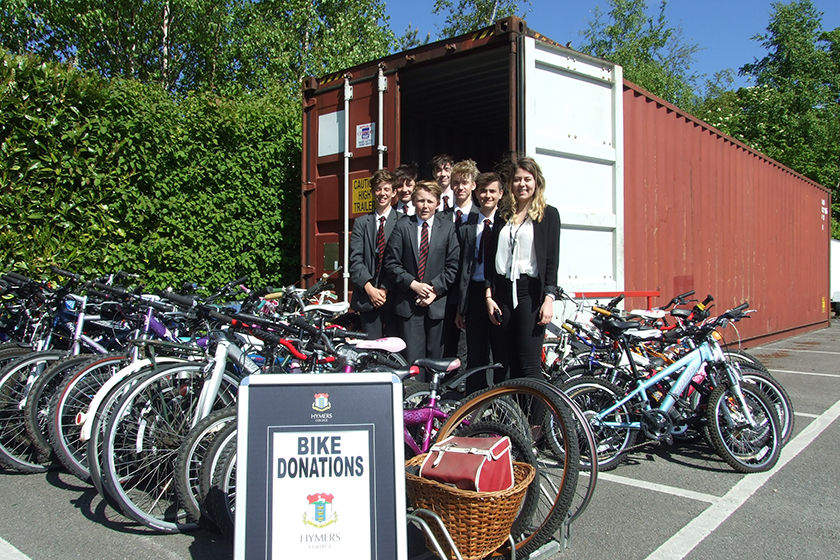 Year 9s at Hymers College spent three days appealing for old and unwanted bicycles from staff and pupils at the school. The campaign was spearheaded by staff member Holly Beaumont and involved students Thomas Coates, Cameron Dongray-Burke, Sam Elstone, Shay De Silva, Alexander Stott, Harry Webster and Joe Webster. Together, they managed to collect 55 bikes with over 15 additional bikes pledged.
The bikes were then donated to The Avenues Bicycle Project, which aims  aim to send one container of up to 400 refurbished bikes a year to West Africa where they are then distributed to farmers, health workers, school teachers, students and school children who are living, working and studying in rural areas to provide affordable and sustainable transport within the community.
Holly Beaumont commented, 'It has been a fantastic week of collecting bikes and a pleasure to be involved with such a wonderful project. It is always a rewarding experience to be able to give back to the community and we are very proud of what we have achieved for such a great cause.'