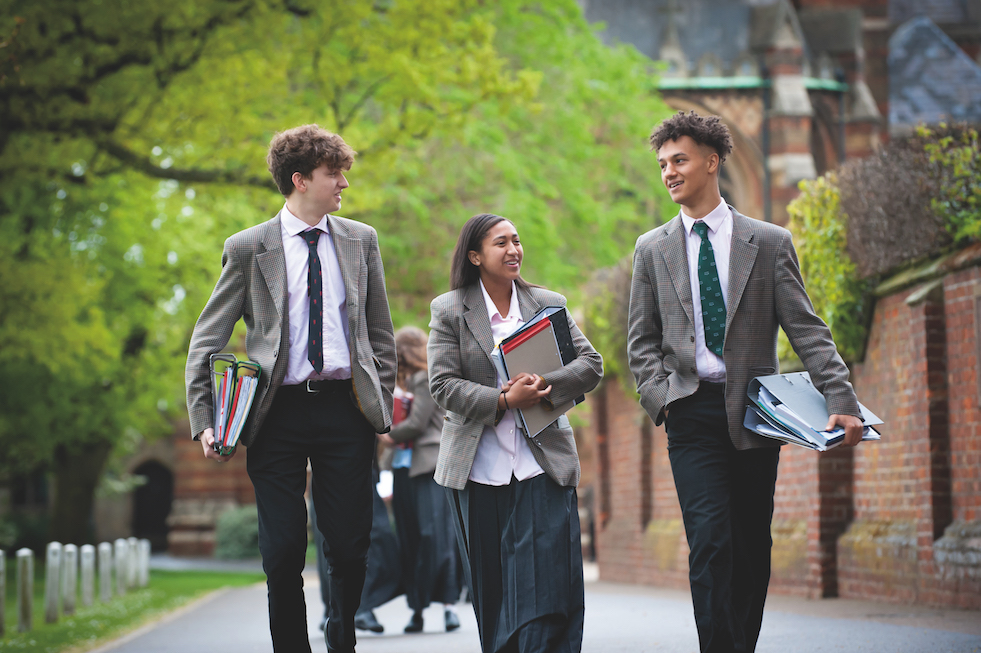 CONFESSIONS OF A CAREERS ADVISOR
Rugby School's Debbie Horner navigates personal statements, psychometrics and panic while steering her students in the right direction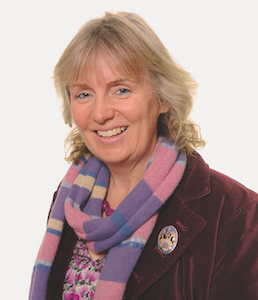 Down a far-flung corridor was a cupboard containing leaflets about accountancy; the careers department at my old school. Very occasionally, a leaflet was surreptitiously palmed to a pupil by the unfortunately named Mr Crook, who also taught metalwork.
At Rugby, where 'the whole person is the whole point', our pupils enjoy a bespoke service from an integrated higher education and careers department, with timetabled lessons, psychometric testing, dedicated staff and regular engagement with professionals. 
From the moment they arrive we prepare our pupils to leave. From day one they are engaged on the Rugby Learner Profile, building soft skills, learning to reflect, to work together and creatively, to work independently and critically and to be versatile and resilient.
Moving through the school, pupils build their professional profile so they are well equipped, both academically and in terms of future employment, when they leave. The vast majority of our pupils go on to university and we have specialists to help to prepare our Oxbridge pupils, medics, vets, dentists, engineers and international applicants. Every academic department runs societies and extra-curricular study groups. If there isn't a society for a pupil's particular interest, they are encouraged to start one.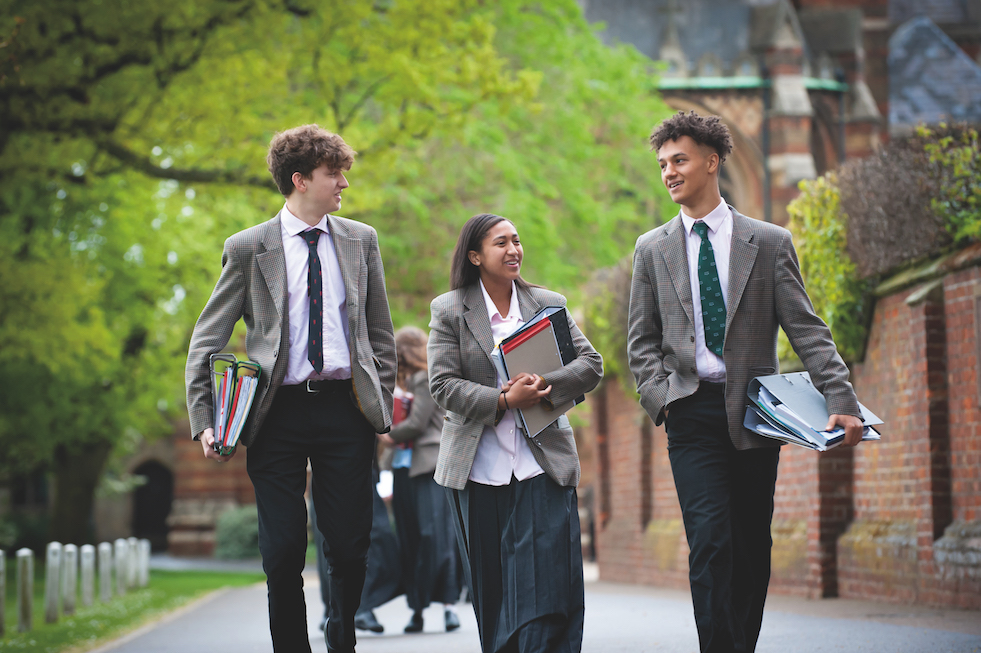 We particularly love having Old Rugbeians back to speak, especially those who maybe, *ahem*, didn't quite reach their full potential at school.
A far cry from the one-size-fits-all leaflet cupboard, our pupils undertake psychometric profiling in year 11, timed to inform their A-level choices, and are aware of their own learning preferences, encouraged to consider their values, and understand their aptitudes.
As Head of Careers and Higher Education, I brief pupils and parents throughout, speaking in the school theatre to an auditorium of anxious parents about the UCAS process. I specifically remind parents that pupils cannot sub-contract the writing of the much-dreaded personal statement; for some reason it often ends up on Dad's desk, and has to be returned to sender.
At Rugby we send in our UCAS applications early, and I love the beginning of term in September; everyone in the final year is my best friend. Pupils cross the road to greet me and ask if I can have a look at their personal statement. Sadly, a couple of weeks later pupils cross the road to avoid me, knowing that their form isn't ready for submission.
We send ambitious, informed and equipped pupils out into the world. They may choose to do a gap year internship working for the Bank of England, travel to Kenya to work in an elephant sanctuary, be one of the students at university doing a degree apprenticeship or go to university anywhere in the world. We have pupils engaged in art, drama and music when they leave school, and it's a joy to see them flourish. What better job is there than nurturing the next generation?
The job also comes with many surprises and the occasional annoyance. Pupils who are on the verge of submitting their application for chemistry and change their mind to apply for medieval history instead – who knew? Pupils who have been hectored, cajoled and begged to visit universities, but don't, and then need to reapply for the following year.
On A-level results day the team is in full pastoral care mode. I have breakfast in the department, ready to greet the first weeper.
One was Julia, the loveliest girl you could ever meet. An aspiring medic, her art grade was lower than she needed to get into medical school. There were tears, including from me. She would be a huge loss to the profession and was exactly the sort of person I would want to find at the end of my bed wearing a white coat. The tears were soon of rejoicing when the university confirmed that as her science grades and her UCAT were outstanding they would take her. Last summer she messaged me on results day: 'I thought you would like to know that I have just finished a 12-hour shift in A&E and was just thinking of you.'
Thank you, Julia. 
Debbie is Head of Careers and Higher Education Department at Rugby School and is also a housemistress.

Find Rugby's School House online listing here