Cottesmore School: Head Boys and Head Girls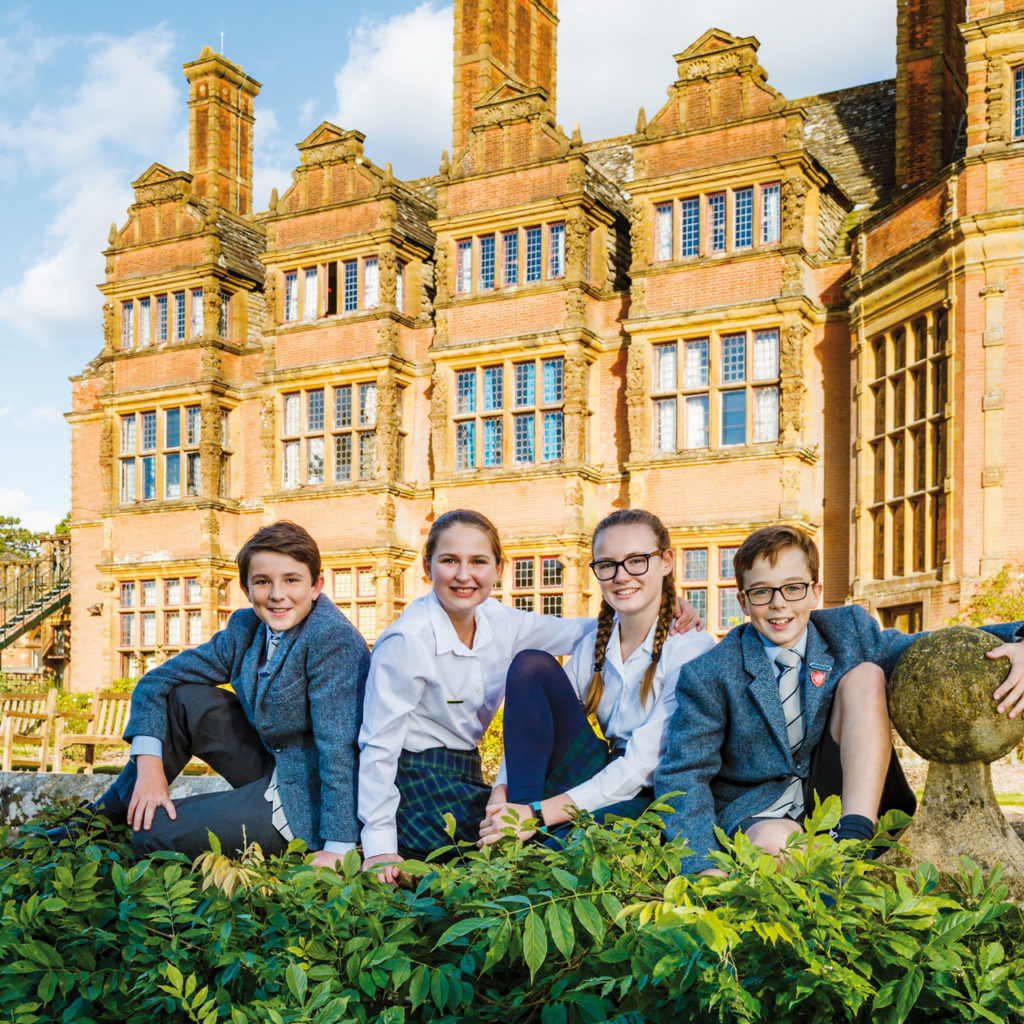 Sam Hardwicke, Emily Clements, Abigail Perry and Bertie Vacher of Cottesmore School
Unusually, Cottesmore, a boarding and day prep school for 175 boys and girls in West Sussex, has up to four head boys and girls. This year, Emily Clements, 13, Bertie Vacher, 13, Abigail Perry, 12 and Sam Hardwicke, 13 were chosen for their maturity, kindness and contribution to the school. Tom Rogerson, whose family has owned and run the school since 1939, believes in flexibility.
Emily, who has won an academic scholarship to Benenden, Kent lives in Switzerland and has a brother at Charterhouse, Surrey. She loves boarding (with exeats every second weekend) and keeps herself busy with crafty things like airfix – her latest creation is a warship – art, riding, skiing and studying for her grade 4 LAMDA.
Bertie is heading off to Winchester, Hampshire, loves the freedom of Cottesmore and is passionate about the saxophone, piano, singing and football. He is considering insurance as a career.
Abi is taking music, sports and art scholarships for St Edwards, Oxford and is proud to be the only girl in the school to have her half-colours in hockey. Along with winning awards in swimming and netball, she has competed in the athletics Nationals, is taking grade 5 singing and says the teachers are like her second family, 'you can talk to them about anything'.
Sam from Sussex is taking an academic and sports scholarship to Worth, West Sussex. He feels strongly about the school's ethos and communication between the head and pupils who need support. He is passionate about rugby (which he plays at county level) and cricket; he has won the poetry Declamations prize several times and is playing Mufasa in the school's production of The Lion King.
Portrait by Hugo Burnand