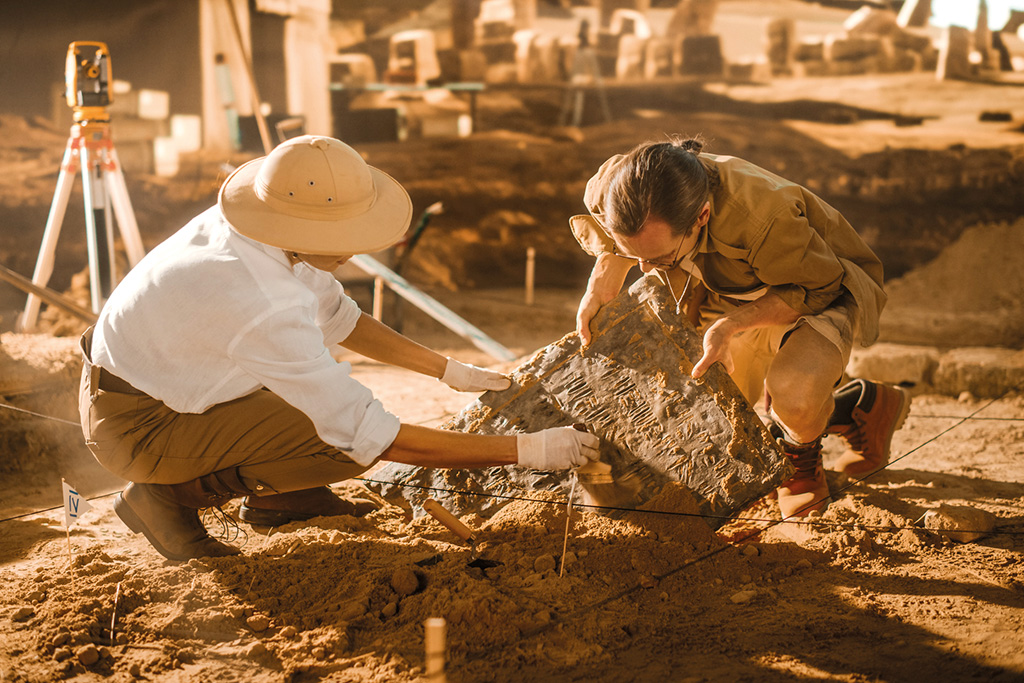 A fascination for the past is a foundation for many modern careers, reports Thea Jourdan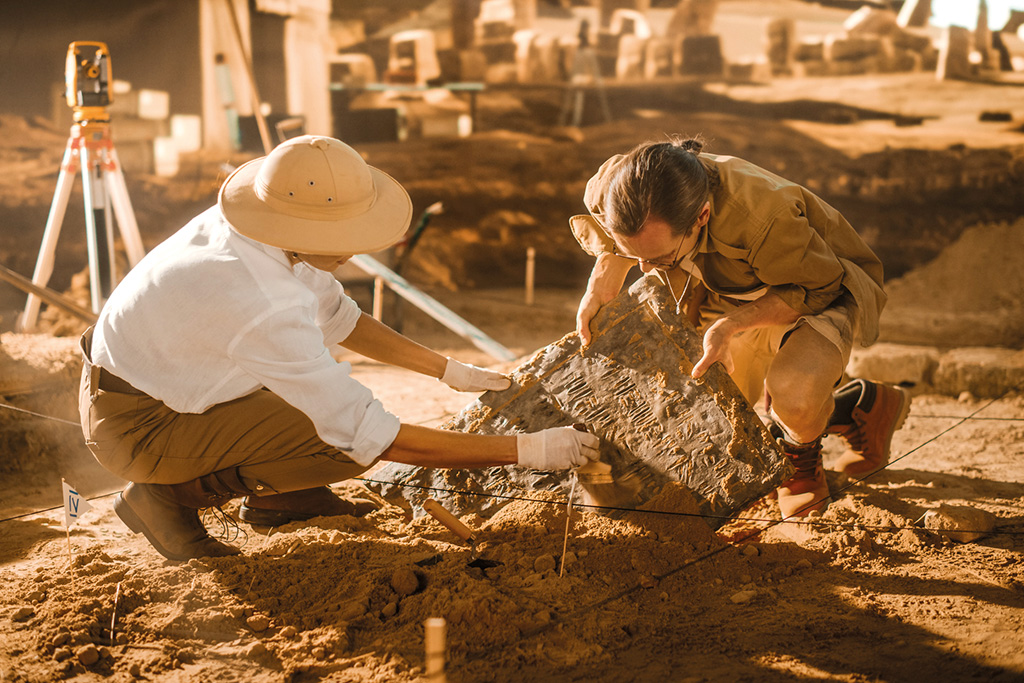 Treasures of the past captivate adults and children alike. And archaeology, the scientific study of human activity through the recovery and analysis of physical remains and artefacts, is enjoying huge popularity, riding on the success of TV hits like Time Team and Channel 4's The Great British Dig.
Two years of lockdown, coupled with exciting finds from Britain's biggest ever archaeological dig along the whole length of the proposed HS2, has further fuelled interest, with more than 1,000 archaeologists working on at least 60 separate sites, finding exquisite Roman sculptures as well as vast Roman settlements.
Independent schools up and down the length of Britain are well placed to foster this interest among their pupils, not least because many of them are historically important themselves, have world-beating museums or occupy sites where prehistoric people lived and built their monuments. And despite the fact that archaeology is no longer offered as a stand-alone subject at GCSE or A-level, a wide range of subjects can build the foundation for an archaeology degree at university.
History and archaeology can help a child develop skills like critical thinking, increasing awareness of time, the world around us, and enabling students to develop perspective, not to mention forensic, writing, and analytical skills.
So which schools can offer a solid start for children keen to develop their interest in history and archaeology?
Stonyhurst College, a Catholic co-ed boarding and day school based in Lancashire for children aged between 3 and 18, has one of the finest collections of sacred medieval artefacts in the country, many saved from destruction during the Reformation. Pupils at the Grade 1-listed school, founded in 1593, get to walk past a priceless 15th-century cope that was taken by Henry VIII to the Field of the Cloth of Gold, when he was vying to outdo the pomp and splendour of the French monarch. Soon, it will feature prominently in an upcoming exhibition at the Met in New York. But for now, children at Stonyhurst can admire its sumptuous red and gold threads on their way to the lunch hall.
Maria Gorringe, whose youngest daughter Felina, 16, attends the school and is studying for her GCSEs, says that the entire school is 'living, breathing history. 'I would say that Felina has to pinch herself each day that she is at school,' says Maria. 'It's just amazing that she walks in the footsteps of so many illustrious people who came before her at the school and is surrounded by all that history dating back hundreds of years.' The school also cares for one of Mary Queen of Scots' most prized possessions, a supposed thorn from the crown that Jesus wore on the cross, surrounded by pearls. It also has more modern treasures – there are three desks inscribed with the names Watson and Conan Doyle – who both attended the school in the 1860s and 1870s.
According to Jan Graffius, the school curator, the younger children all receive training in handling precious historical objects as part of their Junior Curators Programme. 'It's to open children up to a completely different way of looking at things,' explains Jan. 'We look at the science of acidity in sweat and how it affects metals and textiles. We also look at how fossils can give off radon gas, which is dangerous in high doses, so handling them for extended periods of time is not good for you.' Palaeontologists in fact are advised not to handle fossils directly for more than 30 minutes per week.
Older children in the school, from years 9 to 13, are taught by the school's archive manager Joseph Reed, supporting the curriculum on a wide variety of topics. 'For example, we recently had a great time looking into the historical taxonomy of mental illness, to support the psychology department,' he explains. 'We looked back at original Mediaeval and early modern manuscripts in our collection to gain an understanding of how they attempted to define depression for example.'
Many of the objects in the Collections bear witness to its unique place in English Catholic history, while others show how pupils and staff have made their mark on the world as scientists, travellers, archaeologists, antiquarians, soldiers, civil servants and missionaries all over the globe.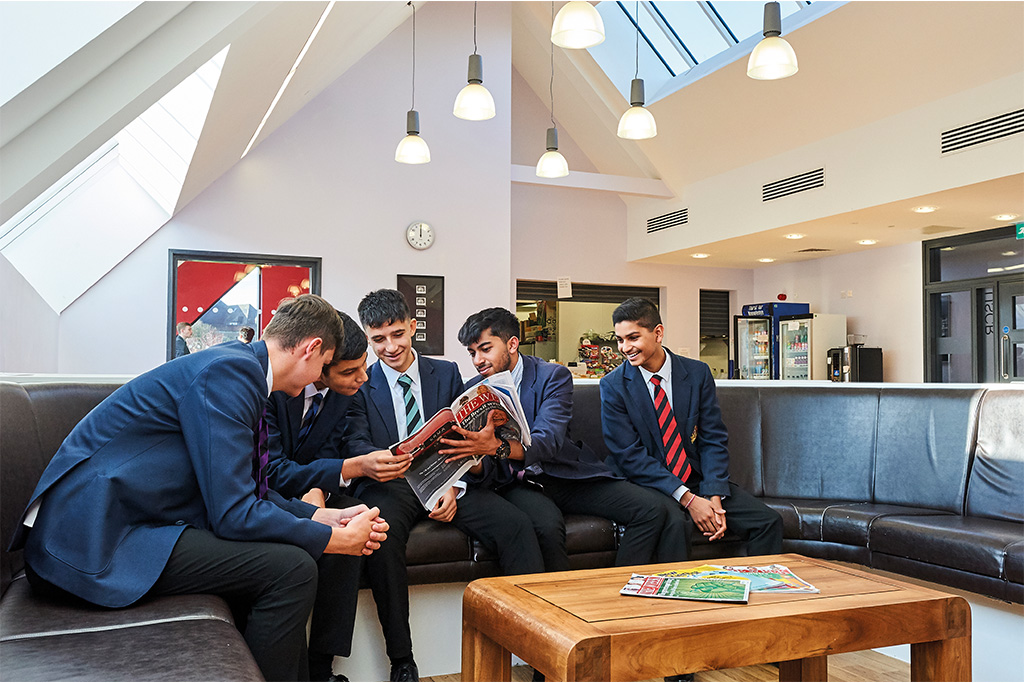 King Edward's School in Birmingham, an independent day school for boys aged 11–18 founded in 1552, recently stopped its own historical enactment society in 2018 but it still takes a 'hands on' approach to lessons with demonstrations of both civilian and military aspects of the late Medieval and Tudor periods of English history – around the period in which the school itself was founded.
Winchester House School, Northamptonshire, is known for staff burying artefacts to be found by children with metal detectors to inspire them when they are learning about ancient Romans in Britain.
Much further south, Mill Hill School, a mixed independent day and boarding school founded in 1807, is situated on The Ridgeway, an ancient trackway used and adapted during the past 2,000 years by various settlers including the Romans, Saxons, Danes and Normans. As part of Mill Hill's conservation area, it is a site of considerable archaeological significance, according to Barnet Council Character Appraisal Statement 2008. Artefacts, including a prehistoric hand axe, have been found in the beautiful grounds of the school which reveal its ancient past. Bronze Age barbed arrowheads have also been pulled from the ground in nearby Lawrence Street.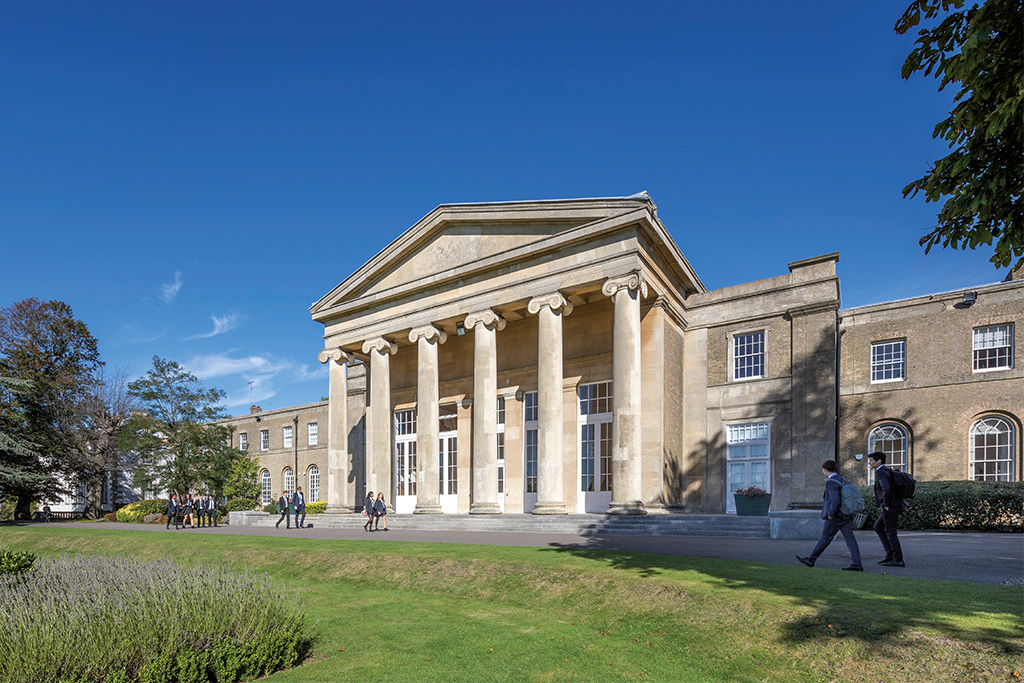 Few schools can boast of the ancient lineage of St Albans School in Hertfordshire, which has one of the oldest, regularly used classrooms in the world – in the 12th-century Gateway. This school, founded in the 10th century, has Royal sponsors including Queen Elizabeth I and King Charles I, who visited it in 1626. His Royal Crest is still in situ on the fireplace built in his honour.
Not surprisingly, the school counts notable historians and archaeologists among its alumni, including Professor Lord Colin Renfrew, an archaeological historian and former Disney Professor of Archaeology at the University of Cambridge, Professor Malcolm Schofield of St John's College, Cambridge, and more recently Justin Pollard, a TV historian.
Sue Gregory, Archivist at St Albans School, says: 'The boys and girls at St Albans School can access its rich history from the 10th century through to the present day, gaining knowledge of social mobility, cultural collaborations, feuds, wars and those who have fallen and how the school's alumni through time have impacted the arts, sciences and technology, either locally or internationally.'
Christ Church Cathedral School, Oxford, is an independent day school for boys aged between three and 13 and girls aged three to five. According to the Headmaster, Richard Murray, the pupils are encouraged to study their immediate surroundings in historic Oxford, as well as going further afield. 'There are regular trips for pupils to visit local museums, like the Ashmolean, to learn more about archaeological artefacts and UK sites. Although we do not have a dedicated Archaeology Club, we do encourage them to partake in our Architecture Club – this requires pupils to study Oxford buildings and identify their different architectural styles,' he says.
Before the pandemic, pupils in Years 6 to 8 visited ancient Roman remains in Provence, and the school is now hoping to host a similar Classics trip to Rome soon. Budding directors have even produced a short film of the history of the school which was founded in 1546 and is one of three choral foundation schools in the city and educates choristers of Christ Church Cathedral, and the Chapels of Worcester College and Pembroke College.
So what is the next step for a budding archaeologist? According to UCAS, the requirement for certain subjects is relatively loose and many universities don't require you to have taken certain subjects to get a place on their degree course. 'Those that do will often mention history, to show passion and grounding in the subject,' UCAS suggests, 'and a science, to show your analytical and laboratory skills.'
Schools can increasingly lean on a range of virtual teaching tools to help their children develop an interest and understanding of archaeology. Over lockdown, the Council for British Archaeology (CBA) in collaboration with the University of Lincoln created Dig School, a programme of lively extra-curricular in-school and homeschool-based workshops themed around archaeology. There are 20 workshops available online which come with teacher guidance documents, a workbook and an introductory video from Professor Carenza Lewis, as well as additional support material and activities where appropriate.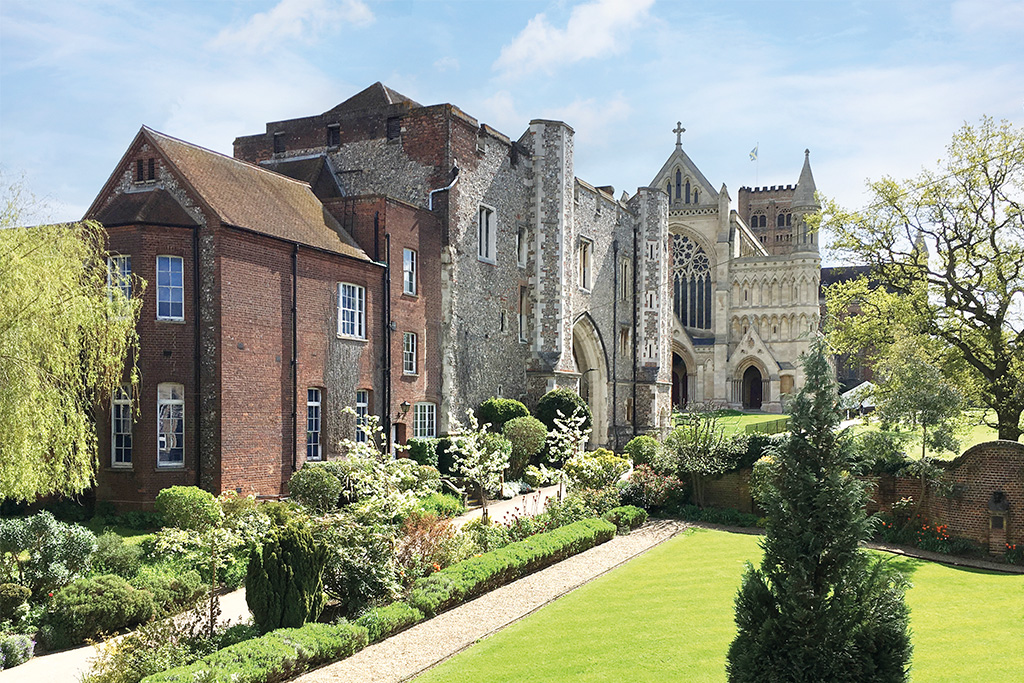 Dig School covers topics such as excavating your own test-pit, osteoarchaeology (exploring human remains) and burial archaeology as well as aerial photography which can reveal tell-tale marks of buried structures in the ground.
Older children can be inspired by the CBA's Home Front Legacy, which is a 12-session course based around archaeology and the First World War and supports the national curriculum. Sessions are suitable for youth groups, families, and schools, and work to develop a number of skills, such as researching, recording, and writing.
The Young Archaeologists' Club (or YAC) which was established in 1972 and currently has more than 2000 active members between the ages of 8 and 16, is also expanding and plans to encourage more schools to open clubs under its umbrella. YAC is the only UK-wide project dedicated to working with young people with an interest in archaeology and provides opportunities for collaboration between schools, museums and universities.
So, far from being stuck in the past, it's reassuring to see so many plans to keep archaeology – and potential diggers – firmly in the future of education.
See the listings of the schools mentioned here: Stonyhurst College, Mill Hill, St Albans and Christ Church Cathedral School.