DLD College Give Gifts to Children For Christmas
Boarding students at DLD College London have helped to put a smile on the faces of terminally ill children and their siblings this Christmas, personally selecting and donating thoughtful gifts. 
As part of the 'Elf Scheme' initiative, which is driven by the charitable organisation Post Pals, each student was matched with a child whose profile was shared by the charity. The students had the opportunity to learn more about their new 'pal', including their illness, interests and hobbies, helping to inspire their gift selections.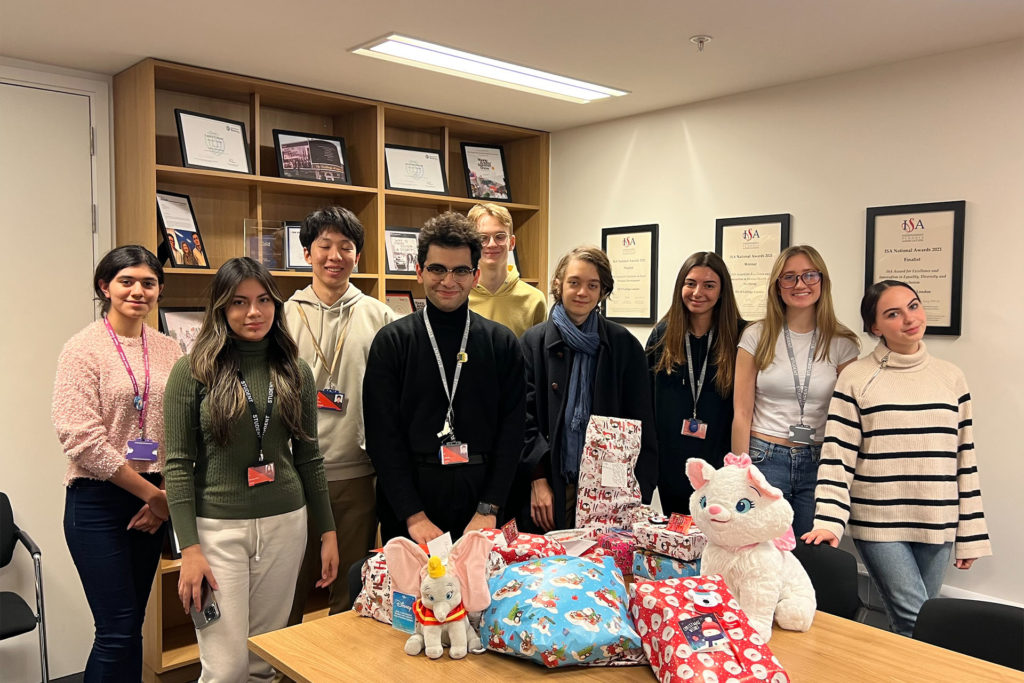 Through the children's profiles, the DLD College London students were able to gain a deeper insight into the illness that the child is suffering from and the effect that this has on their life. They also discovered more about the children's siblings, recognising the impact that it may also have on them, and the importance of ensuring that they too receive a gift to feel included at what can be a lonely time of year for families struggling with those circumstances.
Scott Webster, Houseparent at DLD College London who introduced the project commented: 'We wanted to do something more than ask for money donations, and I feel this created a more personal connection for students, as well as highlighting how we can take good health and fortune for granted, reminding students to consider those who are less fortunate and instil our core kindness value. Students can make this a one-off thing, or if they wish to continue their connection with their chosen child on their birthday, they can.'
DLD College London Principal, Irfan Latif, added: 'At DLD College London we strive to ensure that all of the strands that make up an all-round, holistic education are robust. We recognise the importance of young people having a strong moral compass and involvement in the wider community, and charitable initiatives like the Post Pals Elf Scheme project afford us the opportunity to place great emphasis on this.'
DLD College London will be opening its doors to Year 9 students from September 2023, with a pioneering new curriculum central to the offering. To find out more, visit: www.dldcollege.co.uk/academic/college-courses/year9/
See DLD College's online listing here.