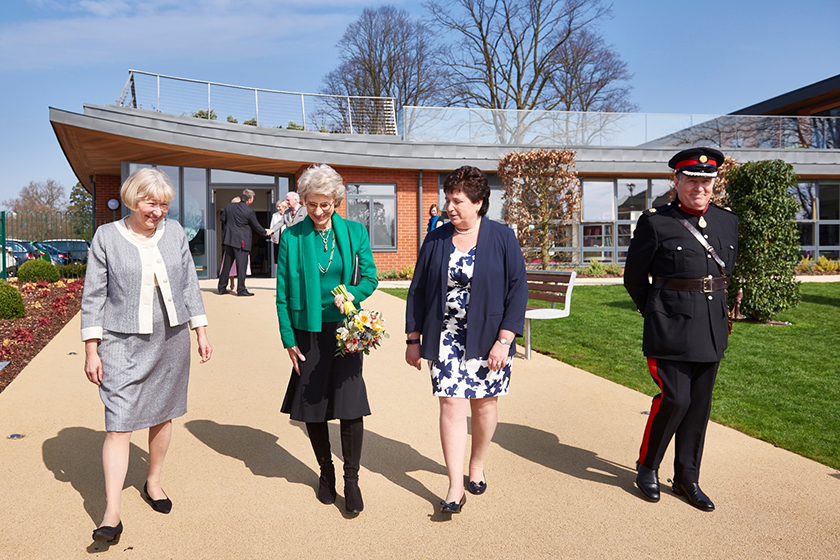 Duchess of Gloucester Opens New Junior School
St Helen's School, Northwood, welcomed Her Royal Highness to the opening of its lower school new-build
Hundreds of pupils waved Union Jack flags as the Duchess of Gloucester arrived to unveil a plaque to officially open the £8.2m building at St Helen's.
On arrival, The Duchess of Gloucester inspected a guard of honour formed by cadets from St Helen's School and Merchant Taylors' School's Combined Cadet Force, which comprises one of the largest CCF groups in the country.
Headmistress Dr Mary Short gave the Duchess a tour of the new eco-friendly building, which was completed in September 2016, and is the largest single development the school has undertaken in over ten years. The school's guest of honour was then treated to a performance by the junior school choir (of a song which the girls helped to write), and a recitation by the winner of the 'Prose & Poetry' competition.
Dr Short said: 'It has been a great privilege to welcome the Duchess to open our wonderful new junior school.
'It was heartwarming to see her speak with so many pupils. Many of them had not met a member of the Royal Family before. She asked the pupils questions, such as what their favourite subjects are, and complimented the pupils on their investigatory work. The pupils were thrilled. Our vision of creating the best possible provision, with an exceptional learning environment for our pupils, has come to fruition, and we look forward to future generations making the most of all that the building has to offer.'
IID Architects, who were commissioned to design the new junior school, sought to create a clear identity for the junior school while integrating the new building with the landscape – using the concept of 'fingers into the landscape' with intensive green roofs and open courts. 'We felt that it was important to keep the organisation and layout clear,' said one of the firms directors, Nick Rich, 'simple and intelligible to enable the staff and pupils to find their way around easily. To see the new building being enjoyed by the school gives us great satisfaction. We hope that it continues to be a valuable asset for many years to come.'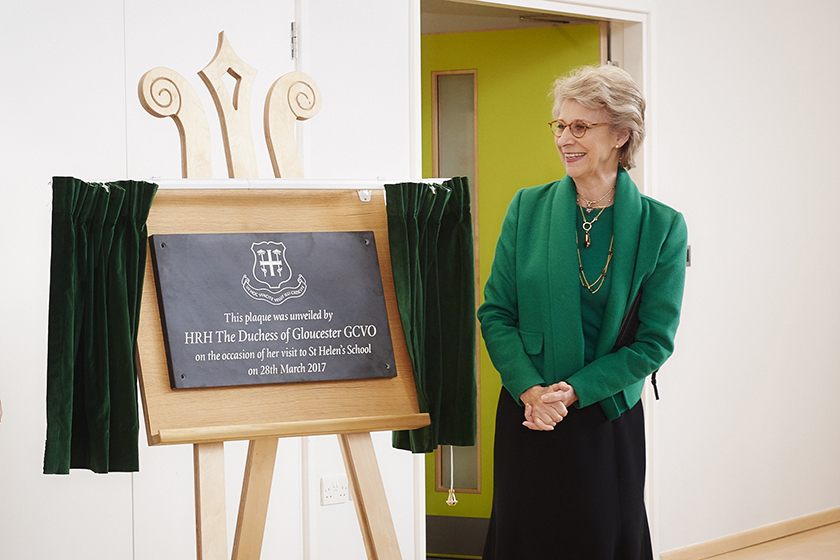 The Duchess of Gloucester said, 'I know that the new building will aid the girls greatly in their learning and prepare them well for the move up to the senior school, and I wish the whole community the very best for the future. I would like to thank all the pupils, staff and guests for a wonderful morning and inviting me to officially open the new junior school at St Helen's.'