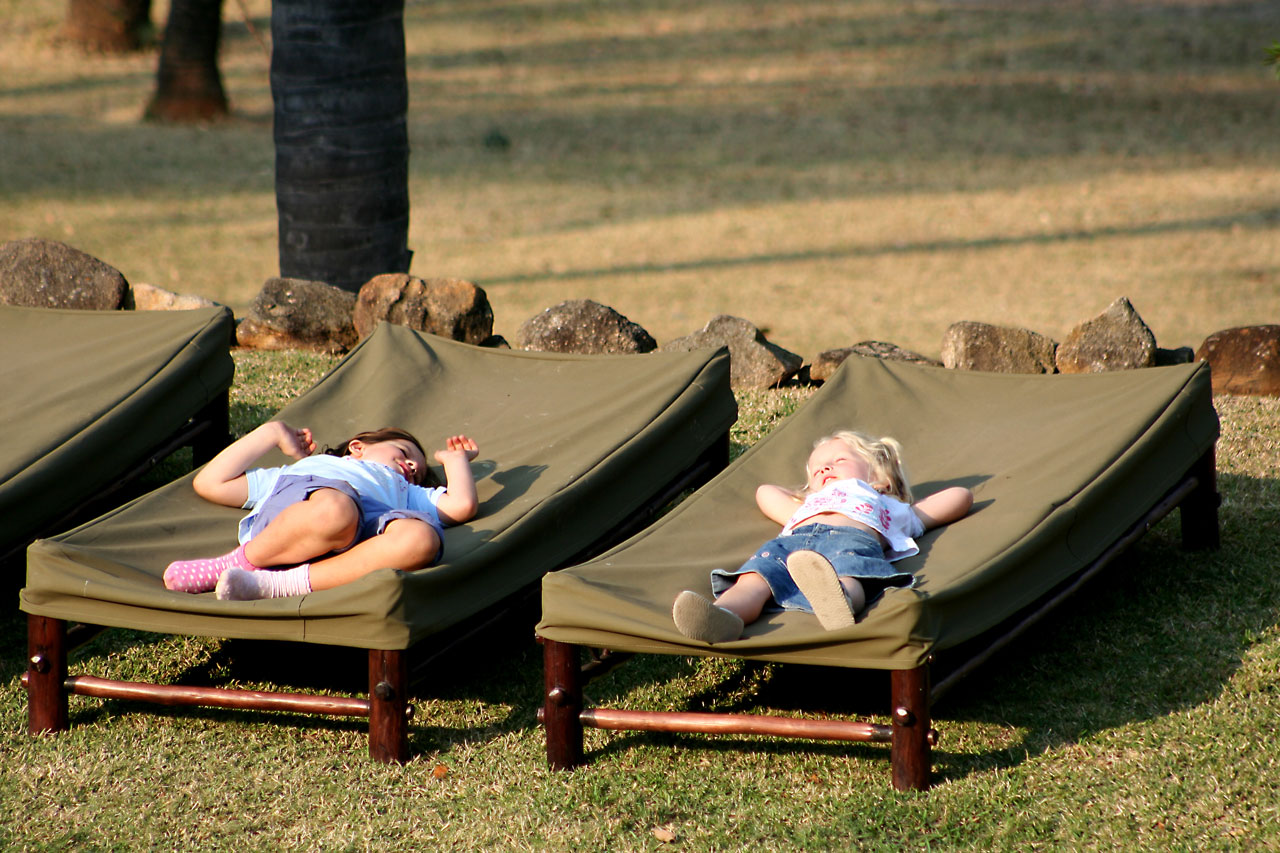 Easter Trip Away: umSisi House, South Africa
Our top pick for your Easter break abroad with the children in tow is umSisi House in South Africa
The grey and miserable month of February is only halfway through – what better way to beat the blues than booking a holiday with the promise of sun? The Easter break is the perfect time to gather together the whole family to travel to South Africa to stay at the wonderful umSisi House, which welcomes children of all ages.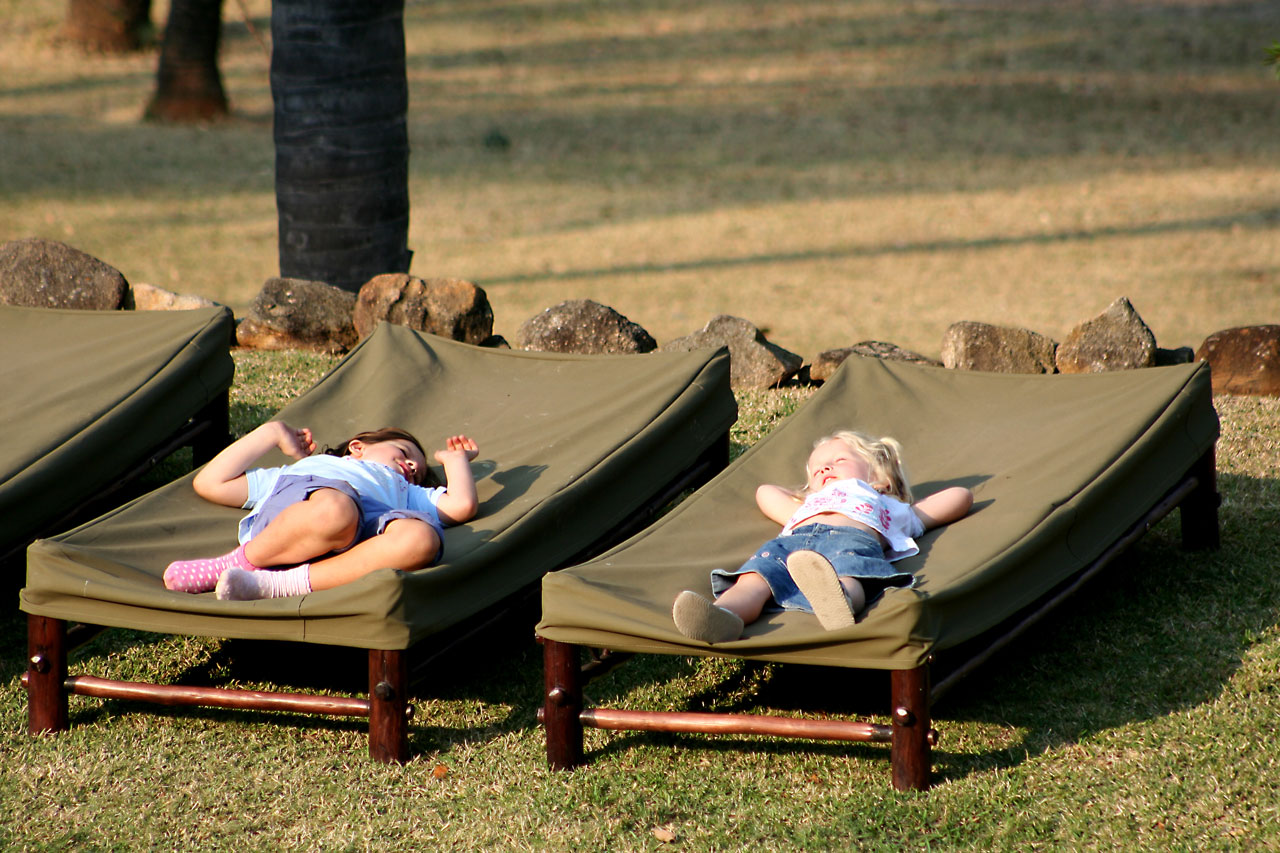 Two young guests enjoy the sun
A previous guest describes staying at umSisi as 'like staying with great friends who spoil you rotten', which makes sense as umSisi is designed specifically to cater for private groups – its USP is that guests are able to feel 'At Home in Africa' from the moment they arrive. umSisi offers three ensuite bedrooms in the main house (min 4 / max 6) with the option of overflowing into the cottage for larger groups (there are an extra two bedrooms here increasing the group size to a maximum of 10). This is a trip for a discerning family group who enjoy home comforts while on holiday and see the appeal of an exclusive-use villa. The owners, Amanda and Paddy, pride themselves on offering a personalised experience tailored to each group of guests – something that only a small, privately owned and managed five-star country house villa and gourmet getaway can provide.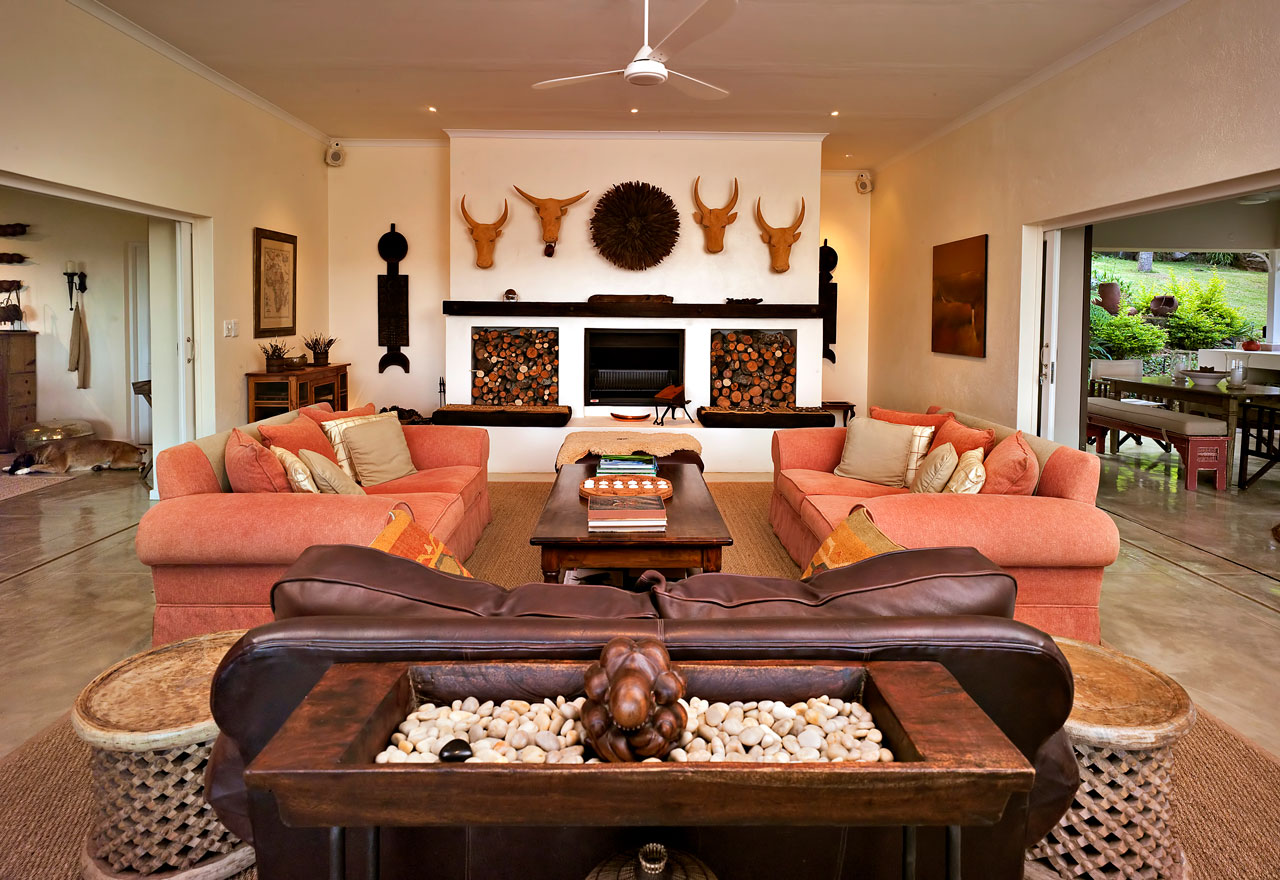 The sitting room at umSisi house
The fresh and delicious home-cooked food places an emphasis on local and seasonal produce, with many of the ingredients coming straight from umSisi's organic kitchen garden, and showcasing the best free range, happy meat that South Africa has to offer. Vegetarians and vegans are also easily catered for.
The dread of entertaining the children on holiday will fade away once you reach the home of Amanda and Paddy, and they have an endless list of activities on offer in the immediate area: hiking trails, adventure activities, day safaris, bird watching, beautiful gardens and endless fun in the swimming pool and jacuzzi. Importantly, there is also an activity booking service for all of the activities on offer – most of which are no more than a 20 minute drive away. For tired mums, there are fantastic massage treatments and yoga classes (these need to be booked in advance), and peace of mind from knowing that the entire family is catered for at this private paradise where children roam free.  The absolute beauty of umSisi is relishing its home from home environment whilst also enjoying a true holiday and an escape from every day life. There is something magical about waking up as the sun rises and seeing the view from the veranda, or meeting an orphaned elephant at one of the nearby sanctuaries, or spotting one of the Big 5 in the Kruger National Park for the first time, or ziplining through the treetops in the Sabie River Valley.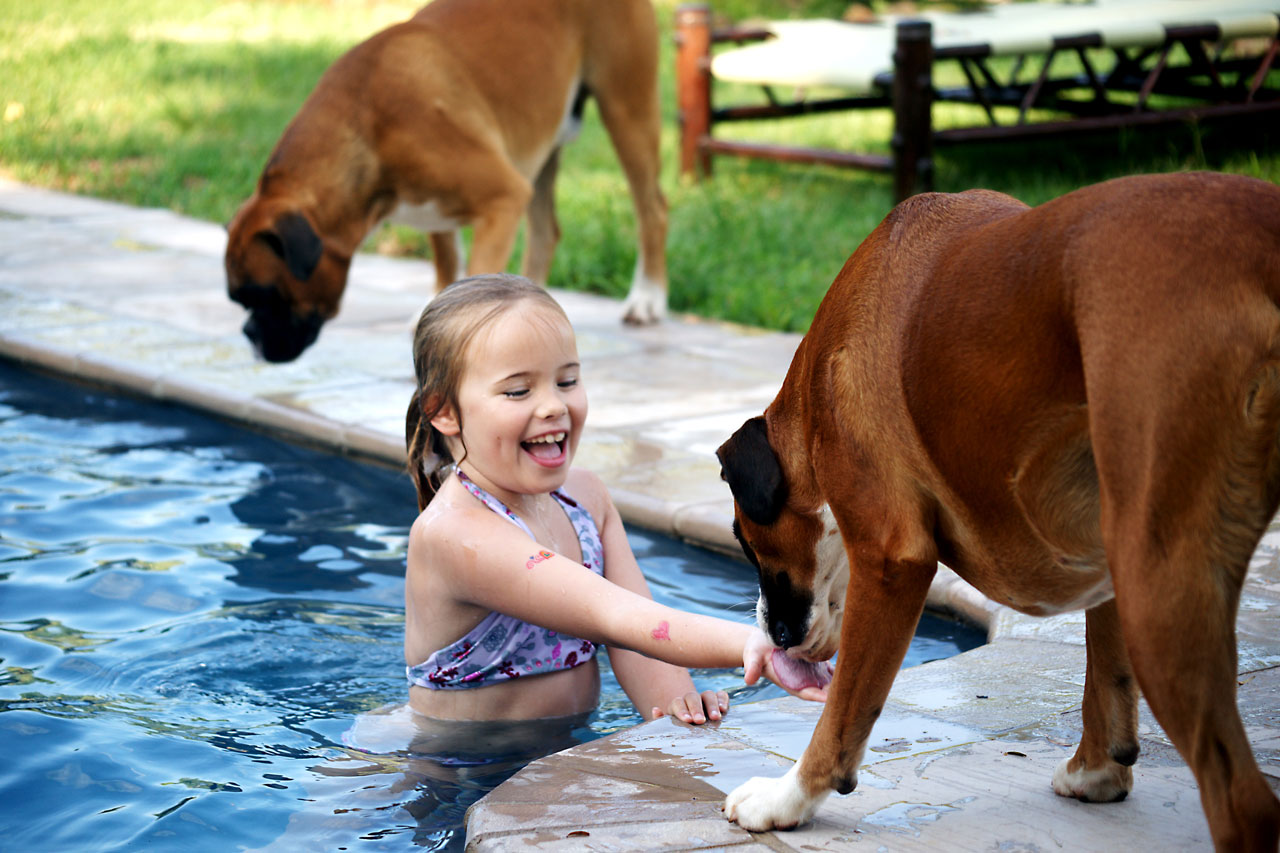 A young guest makes friends with the umSisi House dogs
A holiday destination with a conscience, umSisi is committed to responsible tourism where they actively promote sustainable living and boast an impressive green footprint. The house is perfectly located – just 15 minutes from the Kruger Mpumalanga International Airport (MQP), nestled between the towns of White River and Hazyview at the foot of Legogote Mountain. Pop into the Casterbridge Lifestyle and Bagdad centres for boutique shopping and local arts and crafts, or spend a day exploring the famous Panorama Route and its historic towns.
The possibilities here are endless – but no matter which of the many activities you choose to partake in during your stay, you will leave feeling as though you have truly experienced the South African way of life. Amanda and Paddy go above and beyond to ensure that your visit is memorable, relaxing, happy and special, not just for parents, but for the children too.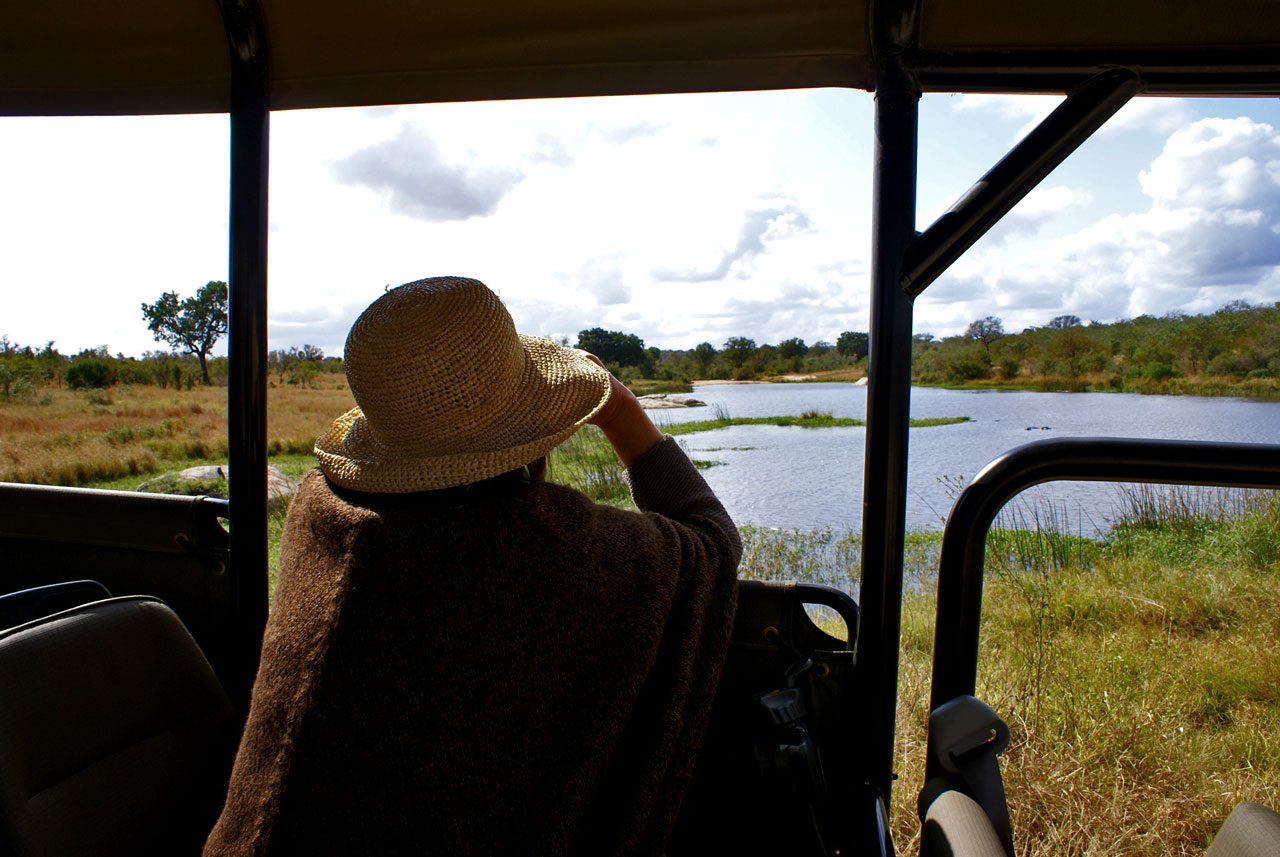 Spotting one of the Big 5 for the first time
Travel to South Africa with children | What to bring
Children travelling into the country with both biological parents must travel with:
Valid passport of travelling parent and child
Visa, if required
Birth certificate listing both parents (note: these must be the original documents, or certified copies of the originals).
A child travelling with just one of the parents listed on his or her birth certificate must also present:
Parental consent affidavit not older than 4 months or
Letter of special circumstances issued by director-general of home affairs in the event that a parent or parents are incapacitated or deceased and no legal guardian has been appointed as yet.
For full details of requirements for travel to South Africa, please see dha.gov.za
For pricing, further details and availability, visit umsisihouse.com or email [email protected].
READ MORE: Half Term Happenings