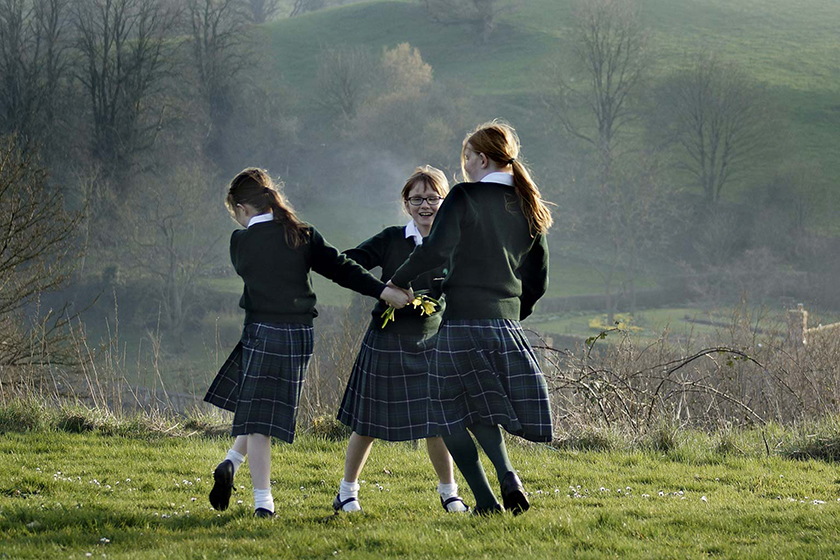 10 Eco-Friendly Senior Schools in UK
We round up the senior schools flying the green flag
Climate change will be a pressing issue for the next generation, and British schools have taken note, adopting eco-friendly intiatives to ensure pupils are doing their bit for the natural world and gaining valuable life skills. Whether it's signing up as an Eco-School (with the Eco-Schools Green Flag) or investing in bio digester fuel composters, these senior schools are hot on the environment.
Eco schools – what is the green flag award?
To work toward an eco-friendly green flag award, schools must initiate 'pupil-led, hands-on, real-world learning and get the whole school and the wider community involved' in the project. To become a Green Flag Eco-School, schools must follow the seven steps laid out on the Eco-Schools award website, set out in the 'eco schools action plan'.
10 green schools in the UK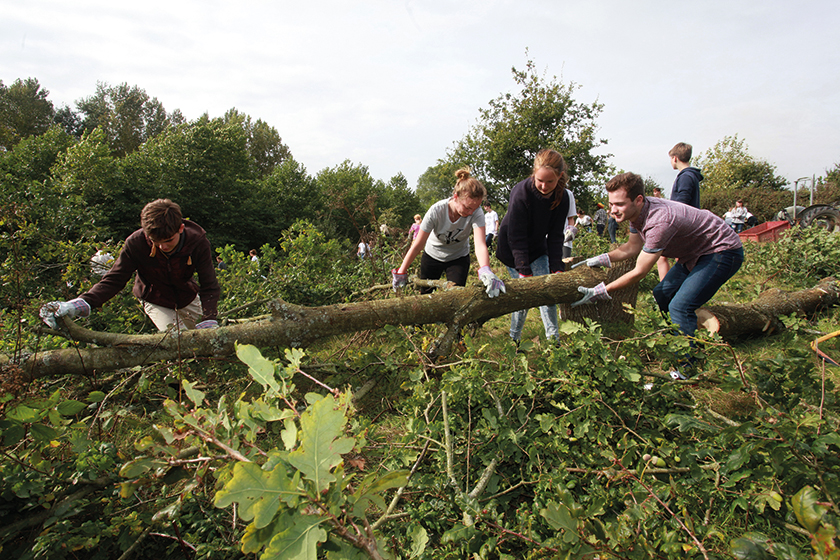 Bedales has always been green-fingered and outdoor work is still an important aspect of school life, with pupils able to take a BAC (Bedales Assessed Course) in outdoor work, also offered as an alternative to games. Pupils have dug lakes and even translocated an ancient wood-framed barn. The school's progressive initiative, Greening Bedales, reaffirms its attachment to nature, and their green team, made up from enthusiastic students and staff, regularly publishes advice on how to tackle environmental issues.
There are rewards to be had for good environmental work and, last year, Bruton School for Girls was awarded the prestigious role of Eco-Schools ambassador for 2015–2017, for taking conservation into their own hands. Bruton also maintains links with local bushcraft group, Countrylore, which runs eco-awareness sessions with senior and sixth-form girls, focusing on outdoor skills, ethos and the environment.
Set in 250 acres of beautiful parkland, Canford School offers pupils the opportunity to learn so much from their environment; and they haven't been slow to take advantage. The green team and the cabbage club manage recycling and the school allotments, and Canford School's environmental focus group is made up of a cross-section of pupils and staff who meet three times a term to initiate campaigns designed to raise awareness and change wasteful habits.
Pupil society, The Big Green Thing, promotes good environmental practice across the whole school community at Dauntsey's and its members can regularly be found in the Manor Woods, helping grounds staff manage and control invasive species of plants like rhododendron, as well as the wildlife living there. Keen to reduce its carbon footprint, the school has embarked on a number of projects, such as installing solar panels, planting trees and implementing a new biomass digester, which transforms all food waste into a powdered bio-fuel.
It might be one of the oldest girls' boarding schools in the country, but Godolphin is forward-thinking in their approach to promoting environmental issues. The student-driven initiative, the Green Group, was set up after the girls viewed the documentary film An Inconvenient Truth. Determined to make a difference at the school and in the greater Salisbury community, the eco group has raised awareness about energy-saving through a lights out campaign and has encouraged staff and pupils to save paper by using double-sided printing, and re-using single-sided paper. The group's main aim is to raise enough money to purchase a bio digester fuel composter for the school.
As a leading member of the international Round Square school association, the environment is one of the ideals that defines this school's ethos. Students are expected to demonstrate an active interest and concern for all natural environments and are taught the importance of tending to the future of the planet. Outdoor education is therefore an essential part of the curriculum for students and includes expeditions to remote and wilderness areas.
HMSG has run an Eco-School programme since 2007 and is currently working toward the Green Flag award – an international standard, which recognises staff and pupils' environmental work. The day and boarding girls' school is focusing on energy saving and promoting environmental issues, and has its own eco upper school monitors who are integral to raising awareness about recycling.
Set in a heritage and conservation area, Milton Abbey, encourages pupils to take part in a wide range of rural activities and even offers a BTEC qualification in countryside management. Conservation is important to the co-ed boarding and day school, which has an excellent working relationship with the Forestry Commision. They work together to protect, expand and promote the sustainable management of the school's adjoining woodland.
The pupils decide which environmental themes they would like to address and how. MESSY is a club dedicated to the earth and the environment and, last Christmas, girls from Years Seven and Eight chose recycling as the theme of their tree in the Mayfield Christmas Tree Festival, inspired by the climate change conference in France. The girls' ability to see the bigger picture is perhaps why they head off to some of the best universities in the country after finishing school.
Silver Eco-Schools award-winner Talbot Heath can pat themselves on the back for a range of environmentally friendly projects led by eco reps from all year groups. Some of their green projects include creating a herb garden outside the library and building bird boxes and bird feeders for the schools's natural habitat of birds. Talbot Heath is working towards the top Eco-Schools qualification, the Green Flag award, and is keeping its Rwandan partner school up to date with emails, letters and photographs of all the girls' hard work.
FIND OUT MORE: Eco Schools Ideas / Eco Schools Award / How to Become an Eco School