Queen Ethelburga's Collegiate Celebrate Motorsport Success
Queen Ethelburga's Collegiate (QE) in York and driver, Arthur Simondet, are celebrating after achieving 4th Place overall in the Student Motorsport Challenge.
The Student Motorsport Challenge is a racing class within the BRSCC Nankang Tyre CityCar Cup Championship. The team, QE Motorsport, who are the first ever UK school to compete in the Student Motorsport Challenge, are thrilled to have ranked so highly amongst a field of college and university teams. QE Motorsport launched in September 2022 as part of their dedication to driving forward new and exciting extra-curricular opportunities.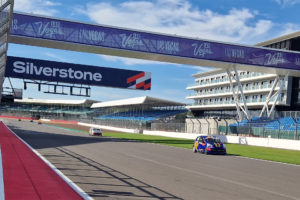 This news comes as the team achieved not only a 5th place in class finish at the last race meet of the season at Silverstone, but two previous class Runner Up podium finishes at Croft and Anglesey.  
Driver, Arthur Simondet, commented: 'We've had an incredible season this year – I've mentioned it countless times already, but I'm amazed at how much the student team has evolved since Croft. At our first round, everyone was running around unsure of what to do or where to do it.  Silverstone felt as if I was driving in my primary drive, with a professional endurance racing team.  The students are incredibly well-positioned going forward into 2024 and in the meantime, we'll relish our P4 in class.'
The team are also happy to have placed 3rd in the Pit Stop Challenge at Silverstone against the other 9 teams participating in the Student Motorsport Challenge.
QE Motorsport Team Principal, Helen Snuggs, said that: 'The 4th place in the Student Motorsport Challenge and the 3rd place in the Pit Stop Challenge shows just how much the students have learnt, how much they have developed over the season and how well they have gelled together as a team.'
The parents of one student said of the experience: 'Mason has found that participating in QE Motorsport has been incredibly enjoyable and rewarding. He has thrived on working as part of the team and developed his ability to collaborate. He has developed his independent problem-solving skills in a supportive yet high-pressure environment and has almost immediately been able to observe their direct impact during the races. He has been inspired to pursue a degree in Engineering at University with the aim of working in the field of vehicle design in future.'