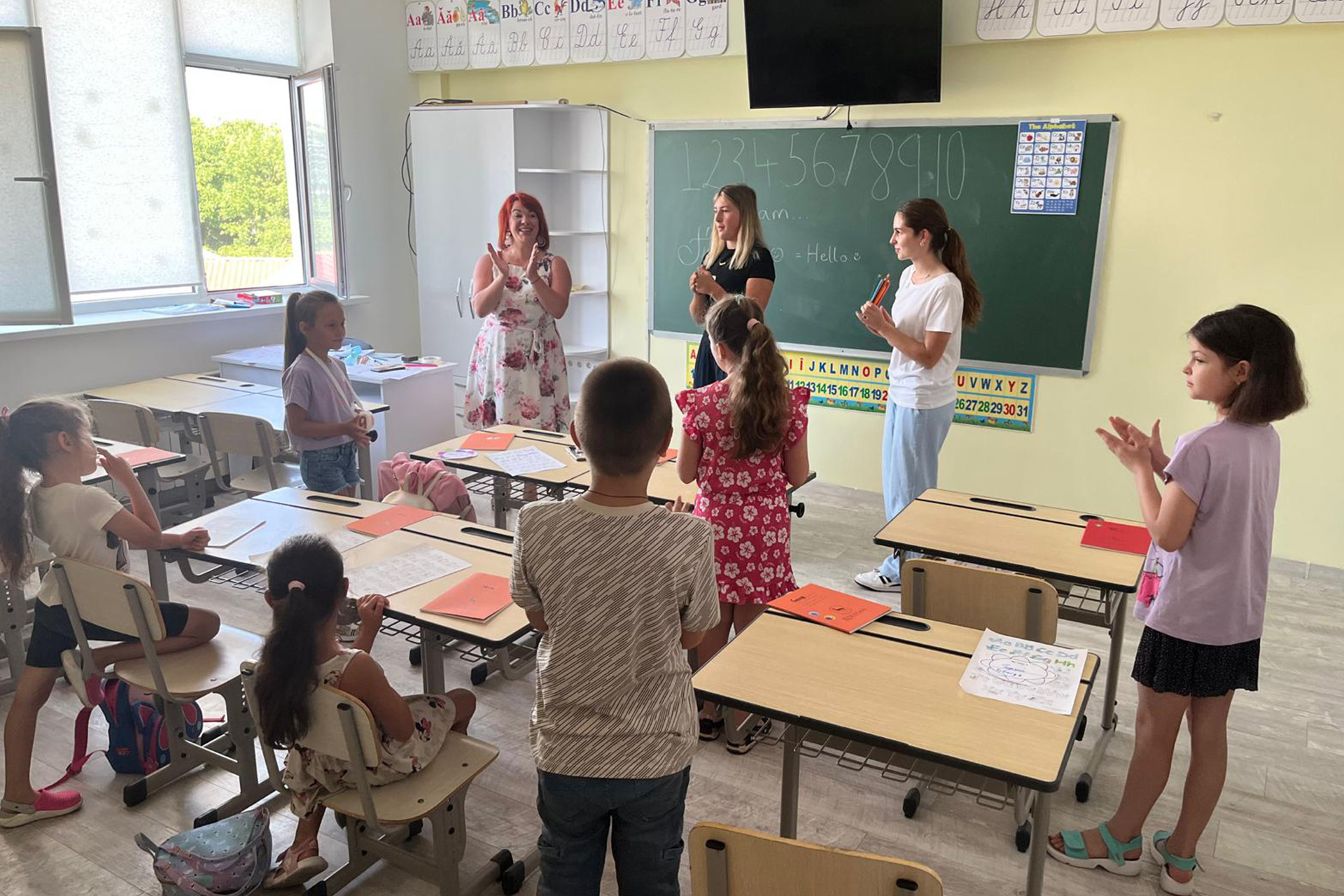 Roedean Pupils Teach English In Moldova
Pupils at Roedean School have shared their experience of teaching English to Ukrainian refugees.
Twelve pupils traveled to Chisinau in Moldova to teach 3 hours of English a day to 50 children in a Moldovan school. 
Prior to leaving for the trip, the Roedean pupils had six months of training in Brighton.
The trip to Moldova was supported by Hope4, a NGO that has supported the Ukraine humanitarian crisis. 
Learning English helps to open more doors of opportunity and financial prospects.
What did Roedean pupils say about their experience?
Ella Wong – 'Seeing the children grow day by day, from not being brave enough to say what they know to actually saying 'how do you say this in English?' and trying to communicate – I feel like this has been one of the most precious experiences of my life.'
Hannah Lau – 'It was lovely to hear all the parents' comments about how their children were so excited about the lessons. It was so rewarding to see each and every one of them make so much progress.'
Nettie Glandfield – 'I feel like the children grew in confidence over the week, it was evident from the enthusiasm and the laughter. This was one of the best experiences in my life for sure.'
Deputy Head, Dr Ross Barrand, who organised the trip, commented 'This project pulls together three elements – the school's social conscience, the fact that we currently have eight Ukrainian refugee pupils at Roedean, and our Moldovan scholar's involvement, and it feels brilliant that it came to fruition and has such an impact on everyone involved.'