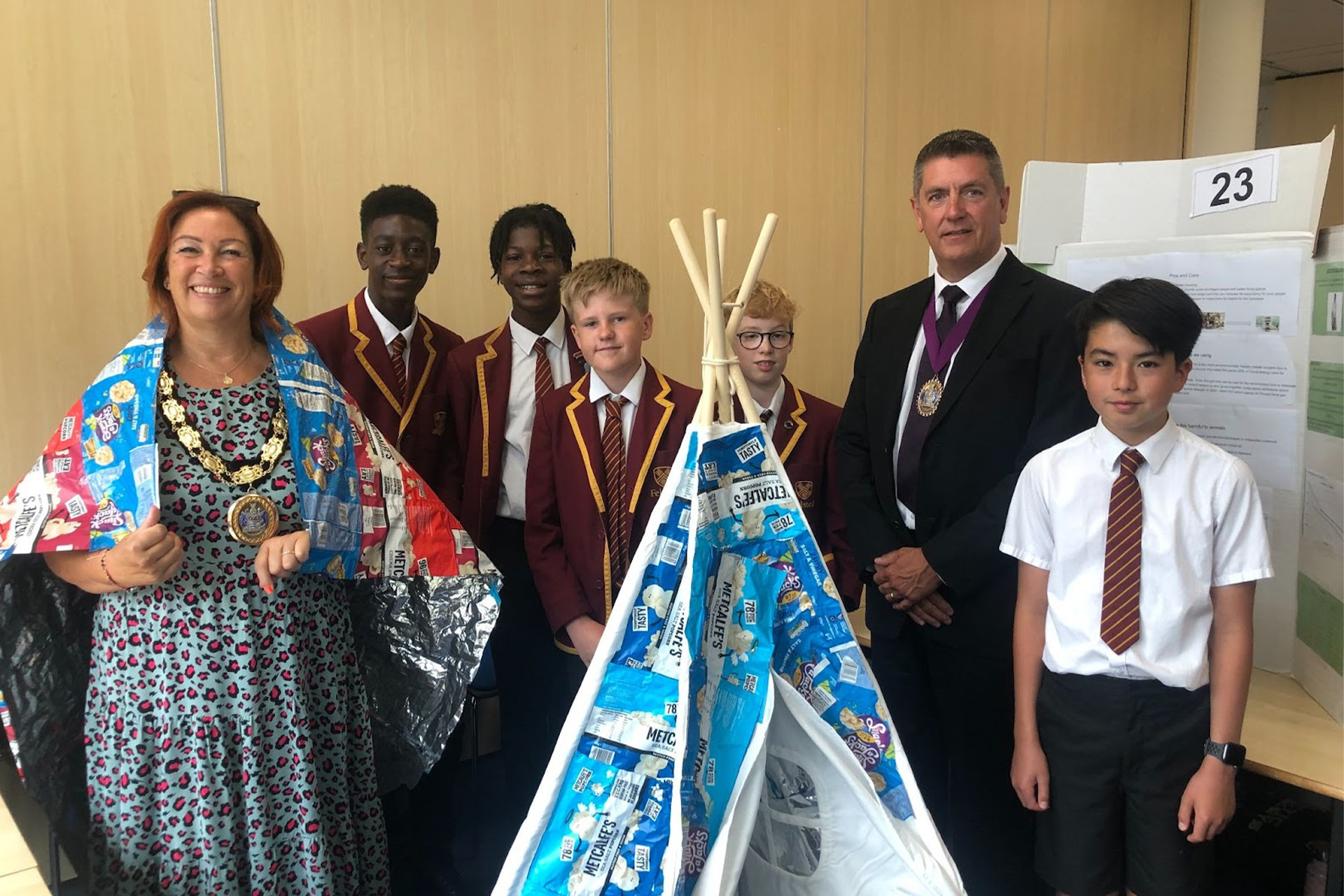 What is Chelmsford Science & Engineering Society's STEAM Competition?
Pupils at Felsted Prep School impressed the judges at the STEAM competition hosted by Chelmsford Science & Engineering Society.
The competition is open to pupils in Years 5-13 from any school in Essex. The Mayor of Chelmsford, Linda Mascot, was also in attendance this year.
The STEAM (Science, Technology, Engineering, Art and Mathematics) competition asks pupils to submit projects they have worked on around these subjects. These projects are showcased to workers in the industry and allows the pupils to gain valuable feedback from scientists and engineers.
Felsted pupils won awards in several categories. The award for Concept Design was won by Olivia A, Amelie F and Georgie W.
Design Execution was won by Jesse W, Charlie K, Ocean F, Noah C and George V. 
The ARU Sustainability Awards was won by Thomas CS and Oliver HA.
One of the youngest entrants in this years competition, Felsted pupil Jenson P, won The Lucy Pettet Award For Innovation.
Assistant Head at Felsted Prep School, Christina Bury, said: 'STEAM competitions like this offer a fantastic learning experience for the children and really allow them to grow in confidence with their ideas, execution and presentation skills, as well as honing their public speaking and interview abilities. 
'Our pupils did very well at the competition and achieved a great deal with their projects based around solving real life problems linked to environmental issues and sustainability, of which they should all be very proud.'