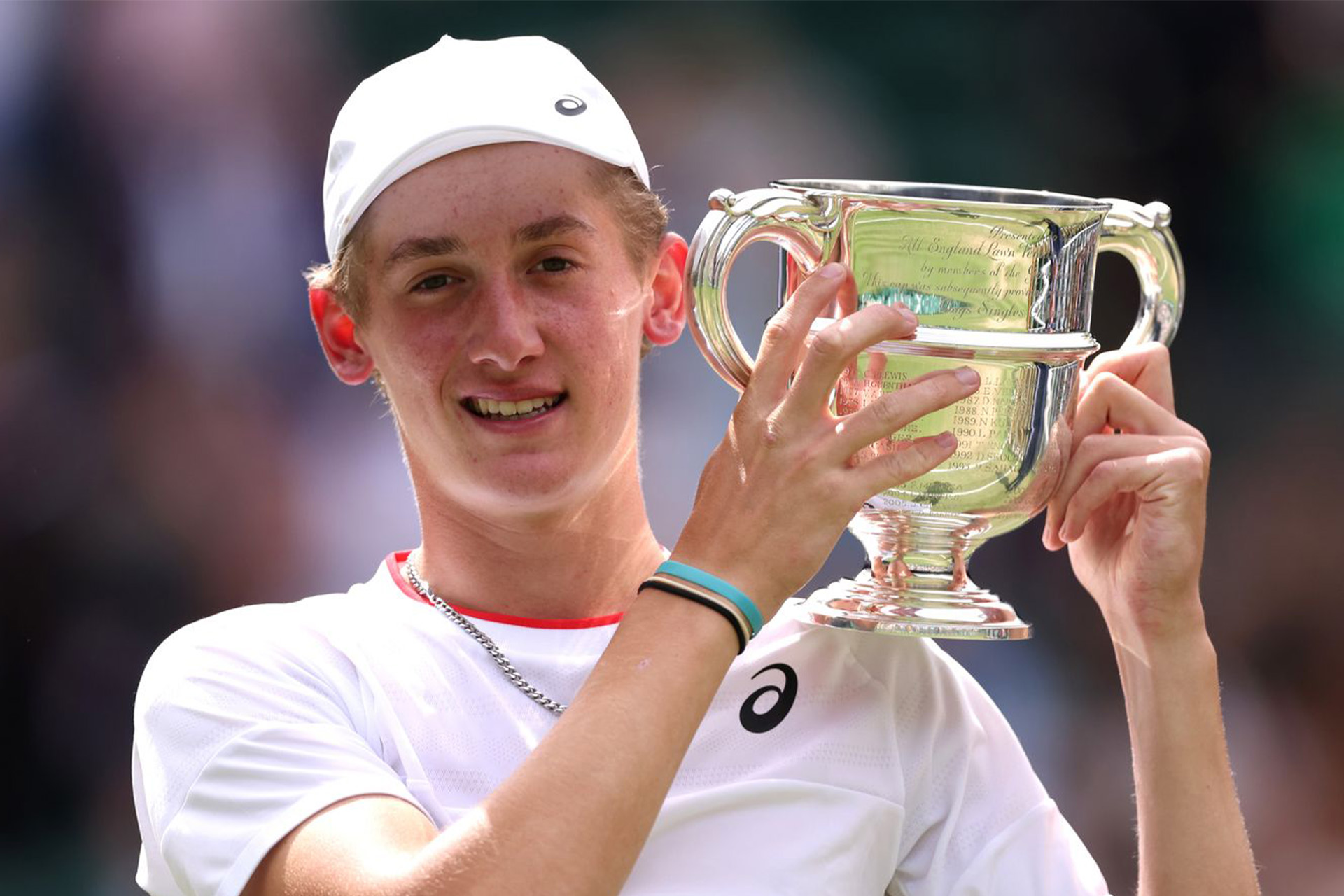 Wimbledon Final 2023: Loughborough Amherst Pupil Takes The Boys' Singles Title
Henry Searle, pupil at Loughborough Amherst has become the first Brit to win the Boys' Singles Title at Wimbledon since 1962.
He won with a 6-4, 6-4 victory over Yaroslav Demin. There was no shortage of support and excitement from the crowd as they wore t-shirts printed with 'Henry's Barmy Army'.
Henry said: 'It's a pretty special feeling and it's not going to come too often and I am going to try and enjoy it. It was amazing in front of this crowd today. I'd like to say thanks to my coaching team at Loughborough University, my mum, my brother and all of the Barmy Army.'
This is the first British win of a junior Wimbledon title since Laura Robson won in 2008.
Other pupils from Loughborough Schools Foundation and alumni participated in this year's tournament. Currently pupils Ranah Stoiber reached the last eight and Mika Stojsavljevic made it through to the quarter finals. Alumna of Loughborough High School, Katie Boulter, is currently British women's number one. 
The Head of Loughborough Amherst, Julian Murphy, has thanked the LTA National Tennis Academy the work they are doing with these young players. He added: 'It really does feel like we are on the cusp of a true renaissance for British tennis.'