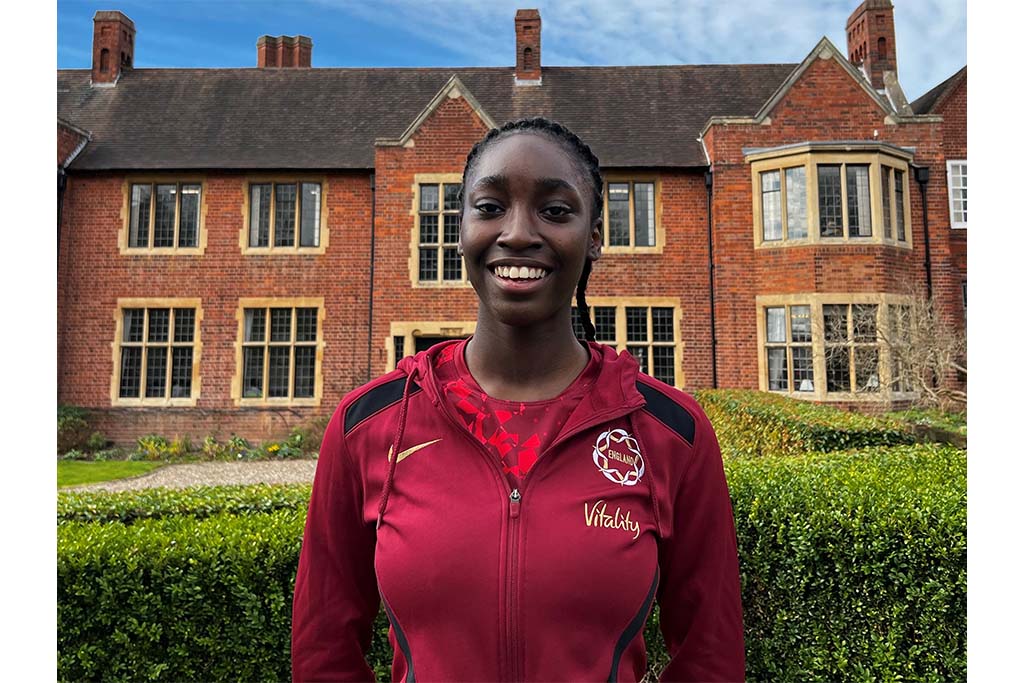 England Netball Profile: Jess Monthe
Fourteen-year-old Jess Monthe, in her own words, tells her netball story so far…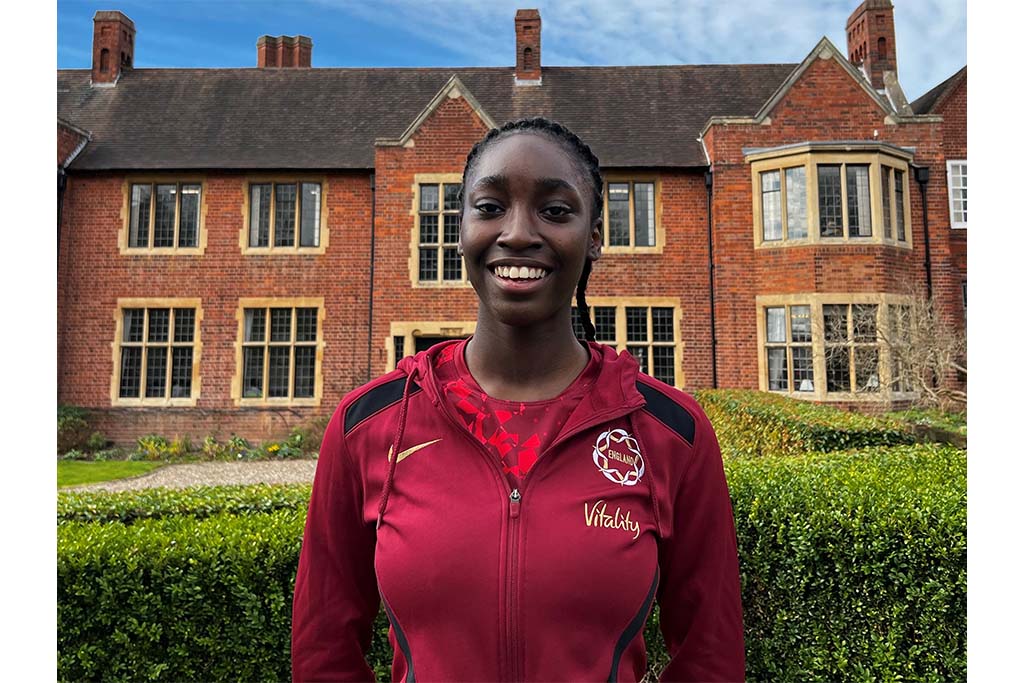 My experience with the sport so far has taught me that things are earned not given. Maintaining a good work ethic and mentality has allowed me to progress to where I am today in my young sporting career, with help from different people along the way.
A quote I can recite off by heart is 'If your dreams don't scare you, they aren't big enough' by Muhammad Ali. This is a reminder to set your expectations high. Even if your goal is not achieved, there is a positive to every situation. Failure is part of the path to success, strengthening a person, and as an athlete in a competitive environment, it truly allows us to become resilient and persevere even when things get tough.
I believe that balancing school and sport is very important. Netball is extremely important to me, but my education, and getting good grades for University are also important. You cannot control the future, so it is essential to get a good education, alongside taking part in what you love.
I started playing netball in Year 6, where after competing in a tournament with my School, I was picked up by Stratford Thunderbirds. Although to begin with I didn't think I was that good, they saw potential in me.
Molly Salmons, Loughborough Lightning Hub Head Coach, and Thunderbirds Head Performance Coach has formed a huge part in my ability as a player. She has spent time working with me, to help develop me into the netballer I am today. The Thunderbirds are like a second family to me. 
In the summer of 2019, at 12 years old, I was selected for U15 Loughborough Lightning Academy. I was extremely happy with this selection and the experience it gave me, as it had always been one of my goals. In 2020 and 2021, I was selected for their U17 Academy. 
In September 2021, I was chosen to represent Loughborough Lightning at the 2021 School Games. This was a big break-through in my confidence and made me remind myself that 'I am good, I am good enough', and eventually lead to my England U17 combined squad selection. 
I was initially selected as a GK (goalkeeper), for my ability to hunt for that ball to intercept, but I am also being developed more into a GD as time is going on. We meet one weekend a month to train hard and check our improvements as both a squad and individually. 
During these weekends, we train as a combined squad with U17 and U19 at different universities. Recently, I travelled to Newcastle to represent England in the U17 Europe Netball Championships. Due to an injury sustained during training, I could only play 2 out of the 3 matches.
The initial rest period allowed me to process my environment, and think about how I would play the game when I did get on the court. I was really nervous before my first game, however as I got into the flow, I found my rhythm and was on my way. In summary, I had a really enjoyable experience and learnt a lot.
This 2021/22 season has taught me a great deal, the camps have taught me how to take on constructive criticism, and I know what I need to work on to take into the next selection stages after April.
The advice I would give to aspiring netballers is to love what you are doing. If you don't enjoy the game, you cannot play your best, and if you cannot play your best, you can't be there for your team. At the end of the day, netball is a team sport, and everything combined is left on the court. You play your best not just for yourself but for the team because the team always comes first on and off the court.
See Bromsgrove's online listing here.