Farm Animals Visit Ledbury Community Hospital

Pupils from The Elms School took their farm animals on a visit to Ledbury Community Hospital.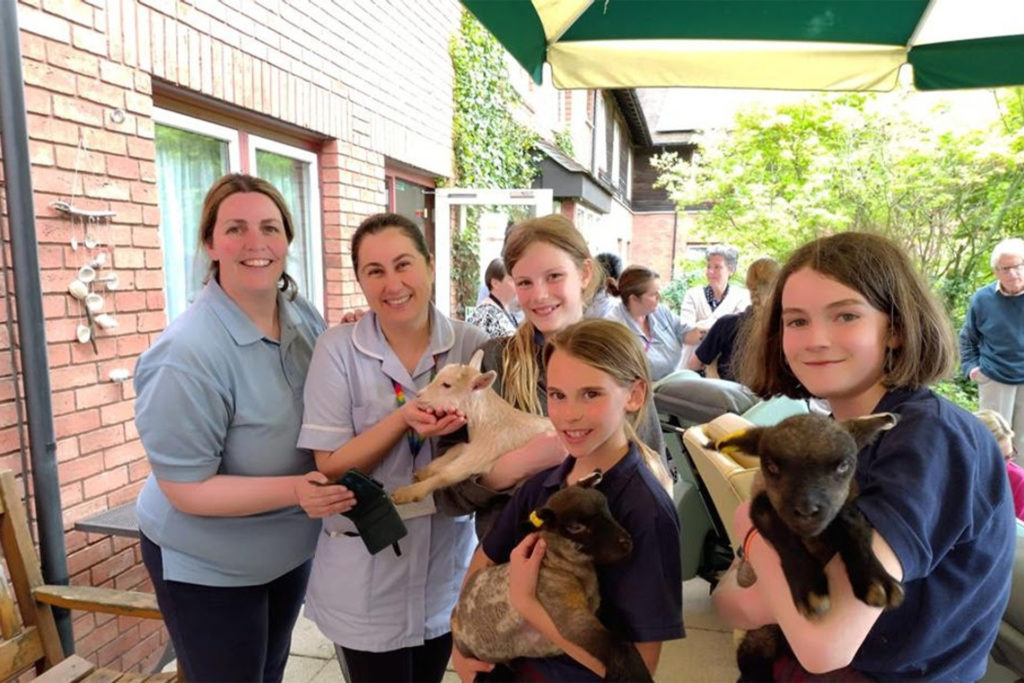 Patients were overjoyed with the surprise visit, where they were able to hold lambs and pygmy goats.
For those who couldn't get out of bed, the pupils took the lambs to the wards.
The pupils enjoyed talking to the patients and telling them all about the farm and their responsibilities looking after the animals.
Farm Manager at The Elms School, Mr Paul Smedley, said: 'It was such a wonderful opportunity to share our passion for the animals with the wider community, and it was such a joy to see so many faces light up when they encountered just some of our pedigree stock.'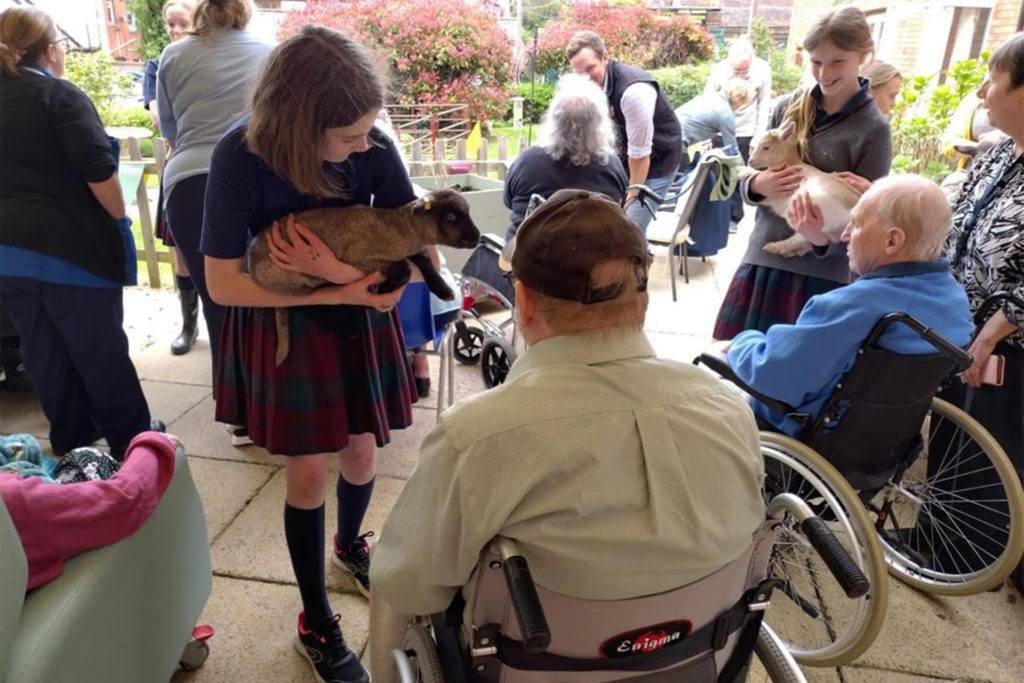 Headmaster, Ed Lyddon, said: 'Our children are very lucky to have a school farm, where they all help to take care of our small herd of Gloucester Old Spot pigs, playful pygmy goats, flock of Shropshire sheep and herd of Hereford cattle.'
The farm is also home to over 60 ex-battery rescue hens which provide the school with eggs.
Read more:
Royal Hospital Schools' Giving Day | Berkhamsted Schools Celebrate the Coronation