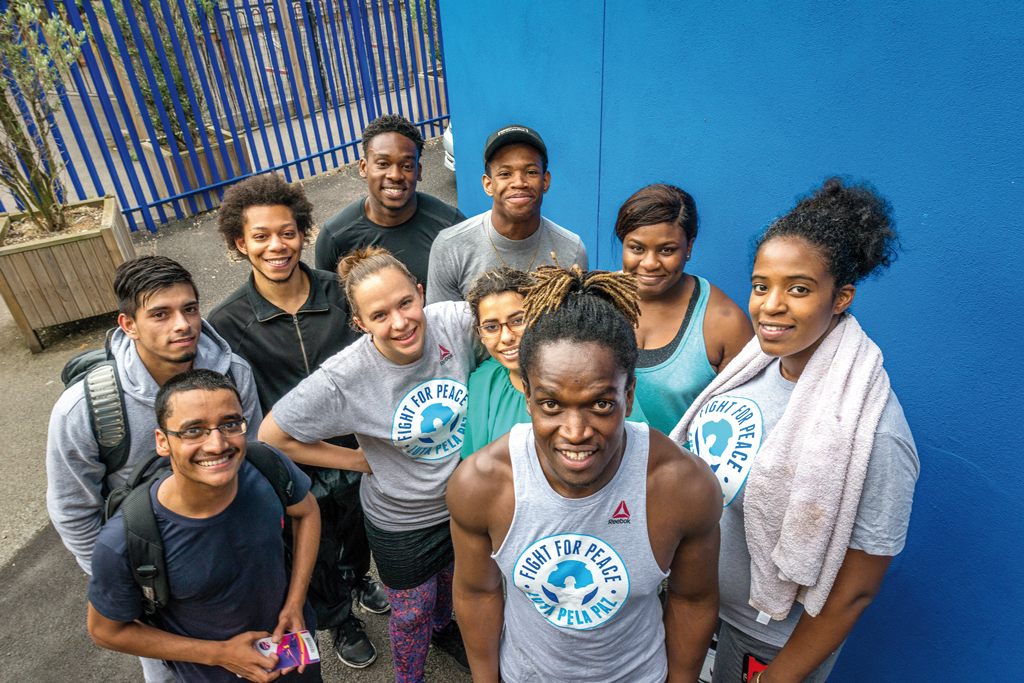 Fighting for Peace and Supporting Young People to Reach their Potential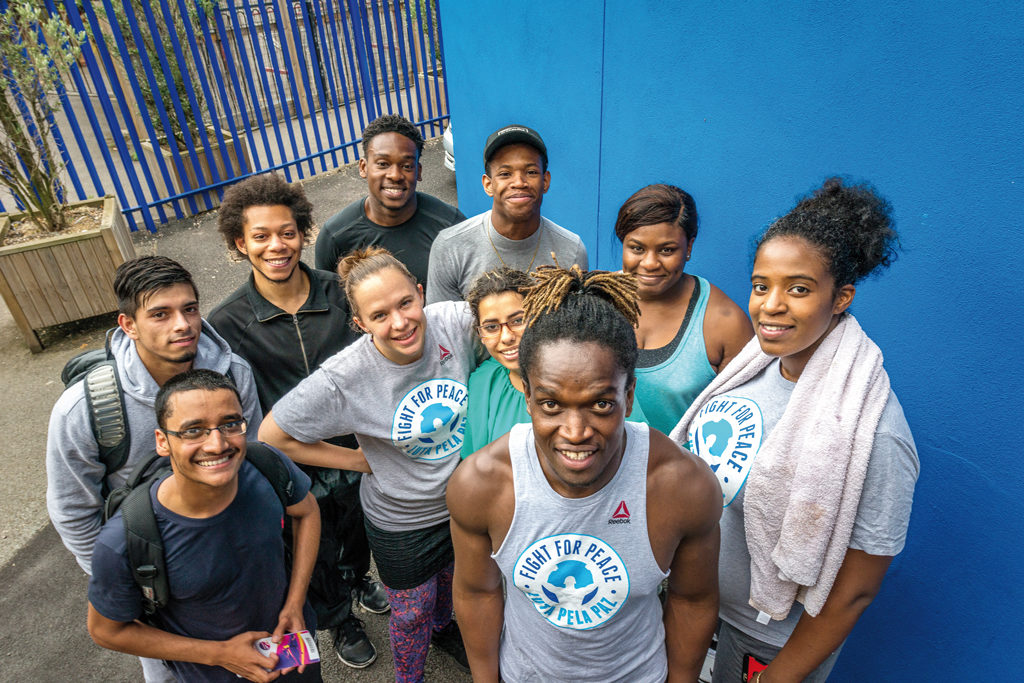 S-RM, a global consultancy that helps clients manage regulatory, reputational and operational risks, are proud to partner with international NGO Fight for Peace. Their mission is to support young people to realise their potential, working with them to prevent violence in their communities.
Founded in the Complexo da Maré favelas, Rio de Janeiro, in 2000, Fight for Peace invests in young people aged 7-29, offering the support and access to opportunities we all need to thrive. The organisation uses a holistic and integrated methodology aimed at the personal development of young people. This innovative approach combines education, employability and leadership programmes with combat sports and comprehensive support services.
Today, Fight for Peace is present in 25 countries worldwide, working with young people through Academies, Safer Communities Programmes and an Alliance of local partner organisations trained in the Fight for Peace methodology. Through this local and global work, they have so far reached more than 250,000 young people in search of peace and a fairer society.
New Methods
Fight for Peace uses unconventional methods where traditional approaches have failed. The organisation's work is focused on communities affected by crime and violence – areas which typically receive less investment and offer fewer services.
The Five Pillars methodology developed by Fight for Peace meets the needs of young people in a holistic way. Through combat sports, young people build discipline, respect and self-esteem and learn that success comes through hard work and dedication. The organisation's Education and Employability programmes support young people to get back into education, achieve the qualifications they need and enter the job market. Meanwhile, young people play a central role in the decision making processes of the NGO via its Youth Leadership pillar and receive support and guidance with issues they may be having in their lives from professionals in the Support Services team.
Capital Breakthroughs
Fight for Peace's work has both a local and global reach. Their holistic programmes are developed and implemented at Academies in Rio de Janeiro and London and the knowledge acquired through this process is used to generate content and train other community-based organisations around the world. This is the Fight for Peace Alliance and, to date, more than 160 organisations from 25 countries around the world have been trained.
In addition, Fight for Peace's Safer Communities Programmes, currently operating in Jamaica and South Africa, bring together local partners, governments, international agencies, donors and the private sector to generate collective impact for violence prevention in affected communities.
How to Donate
If you'd like to donate to help Fight for Peace reach more young people around the world receive support, you can do so here.
READ MORE: 'Tis the Season: Charitable Schools