Filming for Coronation News Programme
Students at St George's School have been filming for a popular children's news bulletin.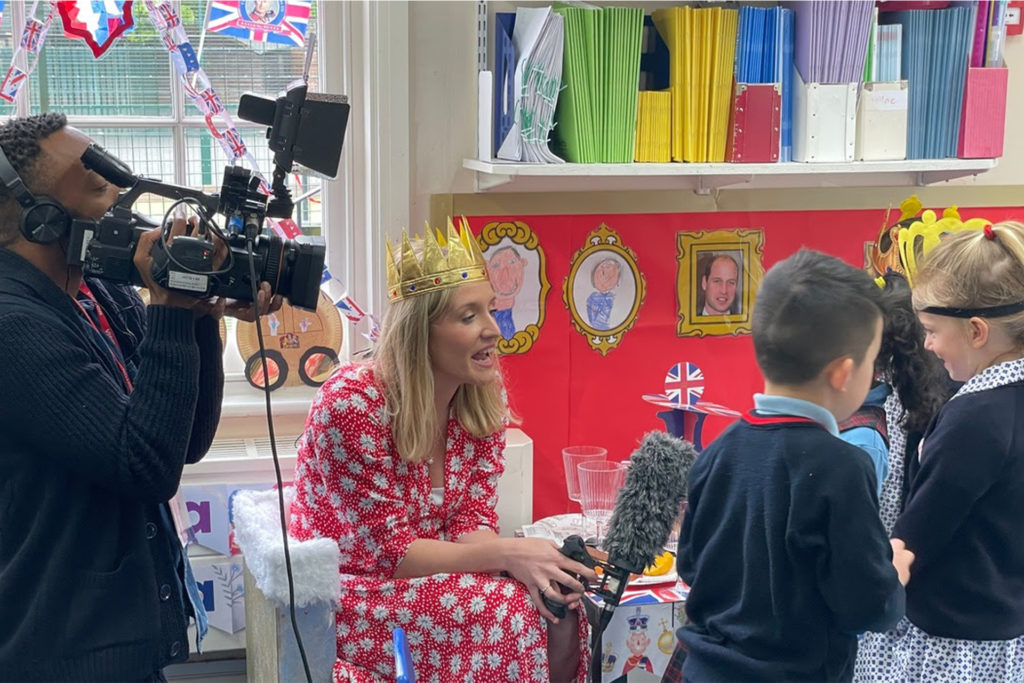 Students will feature in a special edition of Espresso News, a news service for primary schools via the digital learning platform Discovery Education Espresso.
The crew took to St George's School Windsor Castle to film the students in the build up to the Coronation.
Students in Reception, Year 2 and Year 4 were interviewed by presenter, Daisy, on what they have learnt about the Coronation.
The children also spent some time making crowns as part of their Coronation activities.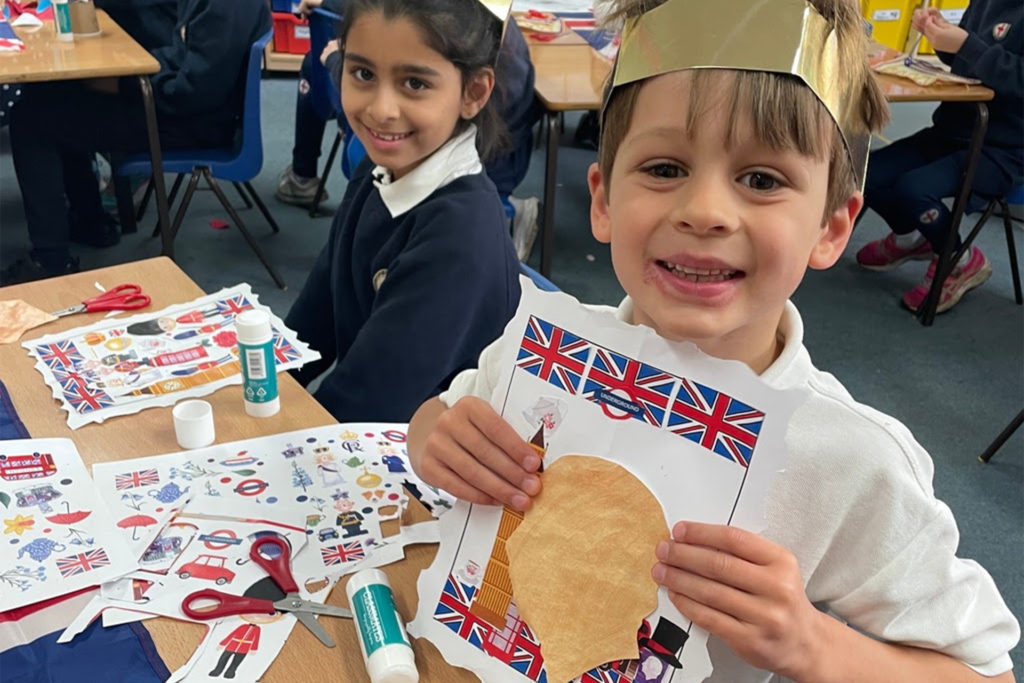 Year 2 student, Ezra, said: 'I loved being filmed and showing what I have made for the Coronation. I have enjoyed learning about the Crown Jewels and that King Charles III is the oldest monarch to take the throne at 73 years old.'
Year 4 student, Zac, said: 'I showed Daisy how to make a crown out of newspaper. I really enjoyed using inquiry skills to make it. I learnt that the crown is made of gold and diamonds!'
Managing Director UK and International at Discovery Education, Howard Lewis, said: 'We were delighted to feature St George's in Espresso News and to share in their celebrations. Our special Coronation bulletin will bring this historic event to life for students everywhere.'
The Coronation bulletin will be available from Thursday 4th May.
Read more:
King Edward's Bath Appoints Head of Junior School | News From Repton School