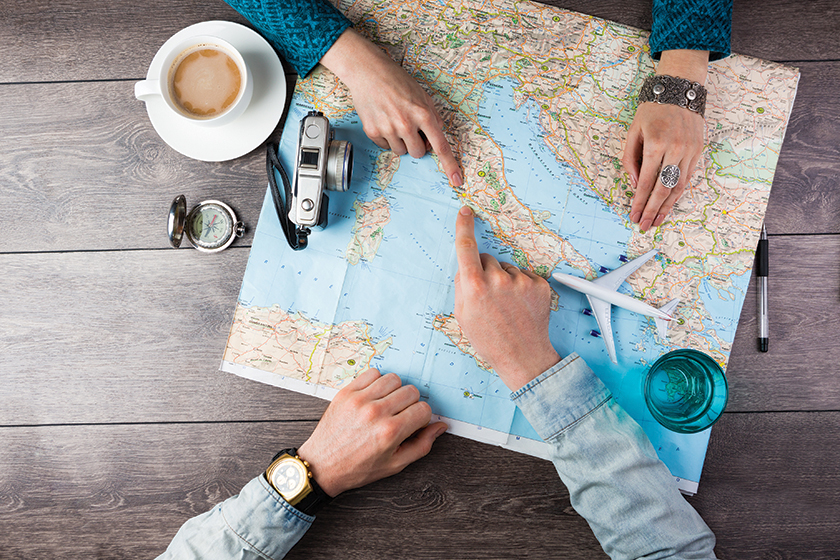 Five Steps to Planning the Perfect Gap Year
Milly Whitehead of The Leap gets into the nitty gritty of gap year planning
Make the most of your gap year by following these five simple steps.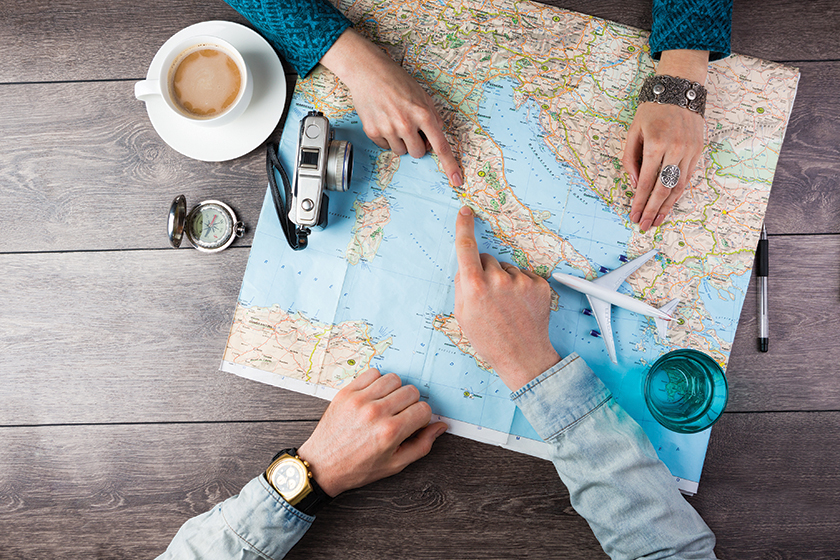 We can speculate at length about the pros and cons of a gap year and what universities and employers think of them. Whether gappies return with empty head syndrome (I promise they don't), or disappear down the Amazon. But what is more important is that pupils take the time to think about the nitty gritty – the how, what, why and when of a gap year. I meet many parents and pupils on my school rounds who don't know where to start. They feel completely bamboozled by the enormity of the expanse of time – all 14 months of it – and the overwhelming choice provided by Google. There is nothing more disappointing than a wasted, unplanned gap year as we know a chunk of time such as this won't come around again.
To make it really count you need to start planning before A-level exams have even started. The Christmas holidays in the last year of school is a good time to start, and you will find that once you have made one decision, the rest will fall into place. Following these five simple steps will make the process less daunting:
1. Break down the 14 months into bite-sized chunks
Fourteen unplanned months are scary for a teenager, let alone their parents. Visions of their offspring loafing about the house, channel surfing and emptying the fridge will give a nervous tick to even the most laissez-faire parents. A clear plan of attack is required and, in the perfect world, would look like this:
Finish school>> Survive leavers' week in a European party town.
Happy summer>> Take a family holiday or interrail with friends.
September>> Get to work and earn as much money as possible.
December to April>> Do something organised and focused with a positive outcome. Volunteer, trek across Mongolia, swim the Channel. Whatever it is, challenge yourself by stepping outside of your comfort zone.
April to June>> Keep exploring. If you are already away, don't rush back. Think about friends, fun and adventure – time is on your side. Visit places that deserve more than
a two-week summer holiday.
July>> Come home to creature comforts. Parent will rejoice at their appreciative child.
August>> Back to university or work.
2. Where are you going to go?
Every year there is a crisis that dissuades travellers from visiting certain parts of the world, whether it is Ebola in Africa or Zika north of Ecuador in South America. World crises aside, a gappy's experience across continents varies with different experiences and challenges, ease of travel, budget and time.
Africa>> The continent known for wildlife, community, the bush and the tropics is easy to travel within countries but not across borders. Use local buses or matatus for short hops, and coaches or trains for longer ones. Inter-country hopping involves expensive flights or uncomfortable 'overland' trucks that provide a hop on, hop off service. It's best to focus on one country and do it well. Each country is huge, with enough to keep the most inquisitive explorer busy for months. Take Tanzania, which has the famous grasslands of the Serengeti, the Ngorongoro Crater and Lake Manyara in the West and Kilimanjaro and the Indian Ocean on the east coast.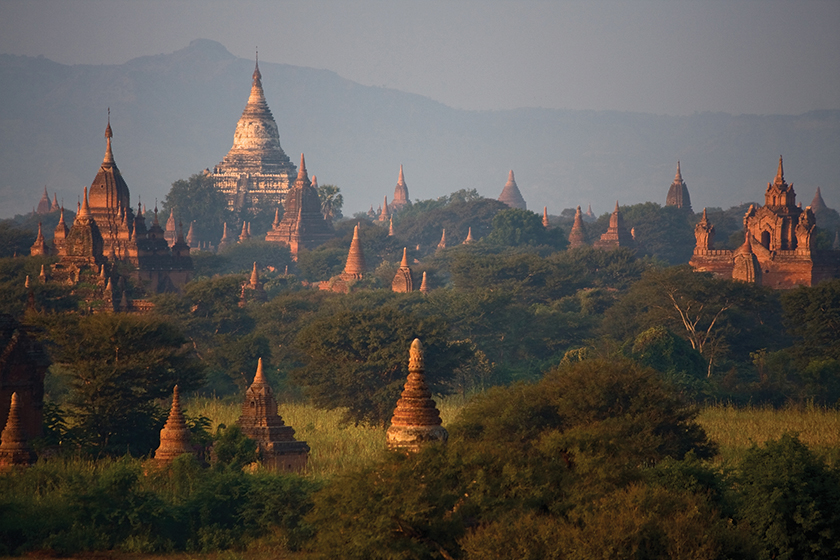 Asia>> Easy and quick to travel around – both in and between countries – with air-conditioned coaches or low-cost airlines. With great weather, culture, food, markets and beaches, this is the hot-to-trot destination. Thailand is perfect for a first timer. Cambodia and Vietnam carry more adventurous clout and their transport systems and hostels are improving. Burma is amazing and Sulawesi is a winner for the truly adventurous. It's still the land of head hunters and hanging burial sites.
South America>> Really popular but needs pre-planning. Cross-border travel needs to be done by air and booked in advance on round-the-world tickets or you will be fleeced. Clothes lists are complex – from gortex to bikinis – as you shiver in the Andes, sweat in the rainforest and hang out on the beach. Air-conditioned buses on good roads travel in and between neighbouring countries.
3. Challenge yourself
Find an extraordinary experience that challenges and creates resilience outside your comfort zone. Our Madagascar programme provides volunteers with a chance to teach, study lemurs, conserve sea turtles and scuba dive. Volunteers live in remotest Africa in 99 per cent humidity, will eat local food with groups of strangers and throw themselves into physical and mentally challenging projects. The ski season might sound easy but after a week's cookery course, most gappies suddenly find themselves cooking, cleaning and organising difficult guests for very little money. These challenges encourage growth and showcase an individual's skill-set. The Madagascar programme shows courage and resilience, while a ski season shouts, 'I have patience, organisation and diplomacy skills'. Both experiences enhance a CV and set you apart.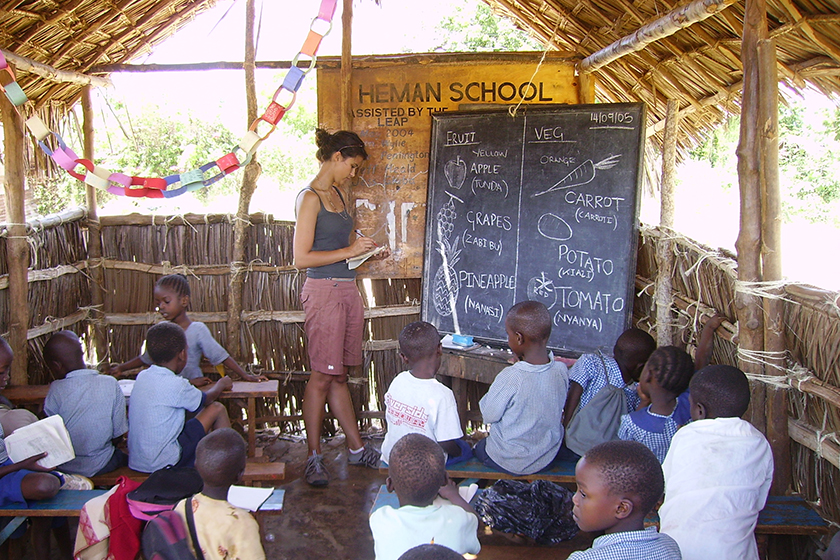 Remember to have a backup if things go wrong. The Leap provides 24-hour support all the way to a High Commission. An emergency phone call from a parent or volunteer sets off tried and tested crisis management procedures. Ask yourself SOS questions to help you think about your trusted contacts – what happens if a phone or money gets stolen, or if there is an accident?
Of course, you must decide if you want to venture off alone or not. Some travellers simply want to be on their own, while others wouldn't consider leaving home without a wing man. You can also travel as part of a team organised by a gap company. There is no right decision, it just comes down to your own personal level of challenge.
4. Set some time aside for travelling, don't rush home
More often than not, a personal challenge that fulfils step three will be in one of the continents described in step two. Make a list of the sites you would like to see first hand. Machu Picchu? Angkor Wat? Let's hope the choice of destination isn't led by the Facebook photos of Rio carnival or full moon parties in Thailand.
Reasoning aside, I am a real advocate of free backpacking and travelling time. There aren't many times in life when you can travel on the open road, with time on your side, heading off the beaten track and letting chance and fate lead you. Parents might feel anxious at the thought, but hopefully rookie errors were experienced in step three, when the security blanket of a company was there. Now you will be more streetwise and in tune with your traveller's antennae. This is the time when you can feed your curiosity and boost your life skills further.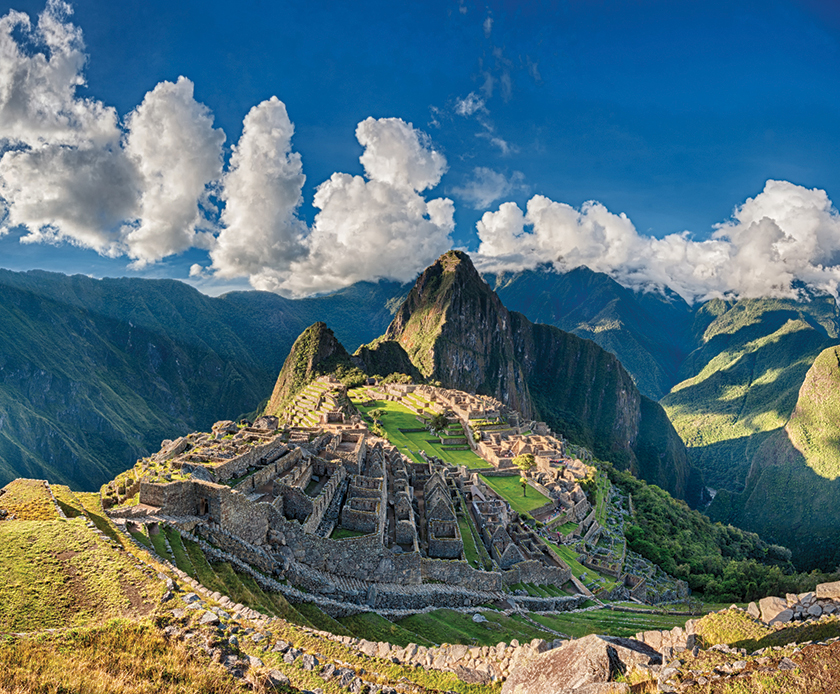 5. Start your research with these gap year contacts
When sourcing a memorable gap year, start with the Year Out Group. They narrow down the gap year providers for you and all of their members are established organisations, that evidence quality, safety and authenticity within their programmes.
For great pointers on how to travel safely, The Objective Gap Safety course was launched in September 2002 and quickly established itself as the go-to course for the inexperienced traveller. It's all about thinking safe and being aware of the different conditions that you might face abroad.
For great flights, use STA Travel For all the research on Sky Scanner, STA can beat anyone on price and creative routing. Always best to talk to an advisor who can manipulate the route to find the best price.