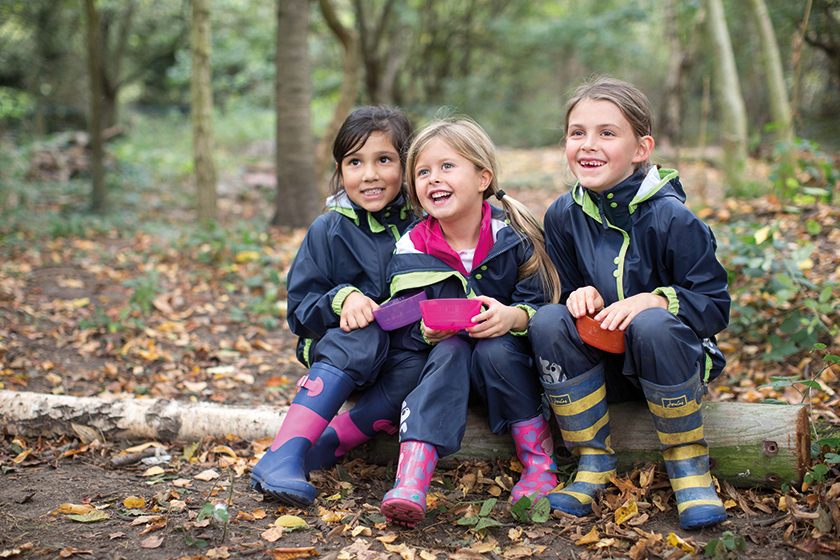 10 Preps with Forest Schools
Amid a growing complaint that children spend too much time cooped up inside, independent schools are integrating outdoor learning into the curriculum
Forest schools are helping to address this disconnect between children and their natural environment.
The philosophy behind forest schools originated in Scandinavia, where outdoor education is a way of life and permeates early years schooling. Classes held outside and working with nature are believed to promote and increase confidence, learning capacity, problem-solving skills as well as emotional wellbeing.
Forest Schools in the UK
Charlotte Lucas, a fully qualified primary years teacher and forest schools practitioner, leads the forest school at this co-ed day and boarding prep school. If you go down to the woods, you will find two outdoor classrooms, pizza ovens, fire pits and a vegetable garden, all used to enhance and enrich the forest philosophy and ethos of immersive outdoor learning. Marked as excellent by the Independent Schools Inspectorate (ISI), it is recognised for its major contribution to achieving high educational standards.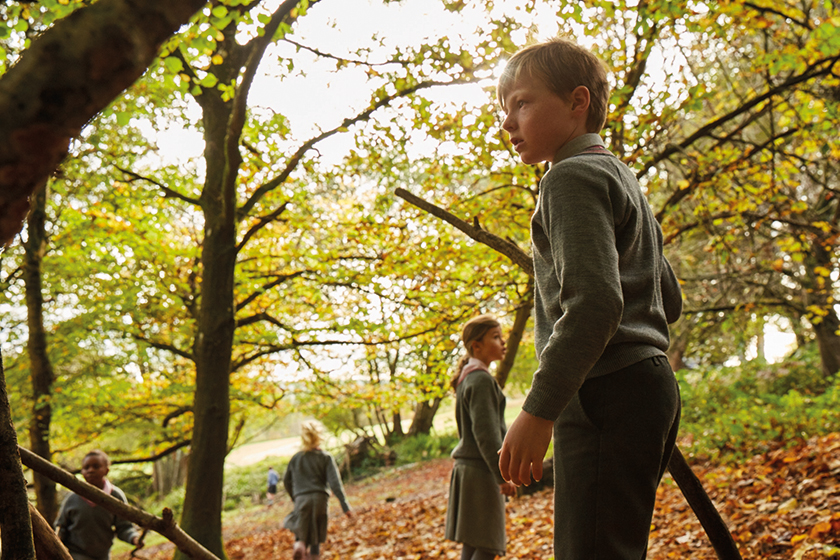 Nursery and pre-prep school pupils at Brambletye enjoy fantastic outside play areas and those in pre-prep participate in forest school once a week, giving them the opportunity to explore the surrounding woodland and enhance their education. It's a winning formula, with Brambletye pupils securing scholarships to Benenden, Charterhouse and Tonbridge.
Bromley High has a strong environmental ethos, with an integrated forest school programme for girls aged five to eight. Focusing on problem-solving tasks, the outside base encourages girls to enjoy the opportunity to take risks, make choices and question the world around them. Acitivities like den building, whittling, treasure finding, bug hunting and fire lighting all nurture the girls' understanding and respect for natural places.
Forest schooling was introduced to Hazlegrove in 2010 and is an established and popular element of the pre-prep curriculum. The co-ed boarding and day school, for children aged two to 13, has always excelled in helping pupils with learning difficulties, and the forest school is the perfect opportunity to task its adventurous young pupils with a host of inspiring outdoor challenges. Recently, Hazlegrove pupils set off into the wilderness to create journey sticks after learning about how the aboriginals of Australia used them to find their way around the vast outback.
Pre-prep classes at Millfield are often relocated to the onsite forest school. This co-ed day and boarding school for two to 13-year-olds is widely recognised for its sporting excellence, but pupils are also encouraged to engage in other outdoor activities. The messy mud kitchen is a popular attraction with the children. Baking rolls in an outdoor bread oven, learning to cook over an open fire, peeling vegetables and sawing wood all contribute to the pupils' growing sense of independence.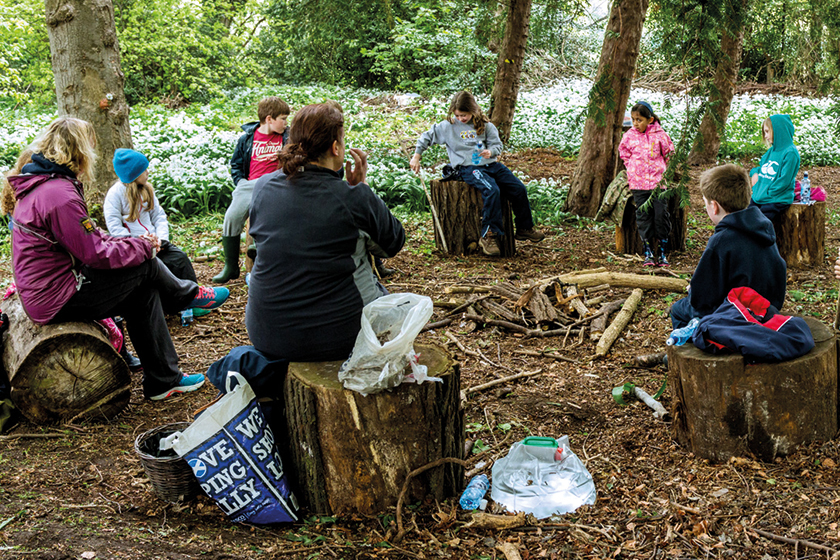 Loretto, with 85 acres of leafy campus, is Scotland's oldest boarding school and runs one of only a handful of forest schools in Scotland. The co-ed prep school inspires its pupils through constructive and playful outdoor experiences, ranging from scavenger hunts to den and shelter building. Tasks are engaging, motivating and achievable.
St Edmund's accreditation as a forest school in 2013 marked a significant improvement in the academic performance of its younger learners. Forest schooling is an integral part of the pre-prep curriculum with all children getting stuck into challenging and fun activities. They move up the school with a keen awareness of their natural environment and strong communication and language skills.
Forest school sessions begin early at Warminster and take place on the Longleat Estate. This outdoor setting, right on the co-ed day and boarding prep school's doorstep, encourages pupils to embrace learning in a challenging and natural environment, with children at the courtyard nursery offered weekly excursions into the woods.
Pilgrim's School in Winchester is best known for its magnificent musical repertoire, but boys aren't afraid to get their hands muddy. Reception classes are given free access to a specially designated garden during lesson times and pupils play with the rest of the pre-prep during break time. Forest schooling has given their pupils self-confidence, taught them to play more imaginatively, and developed a more enquiring approach to learning in and outside of the classroom.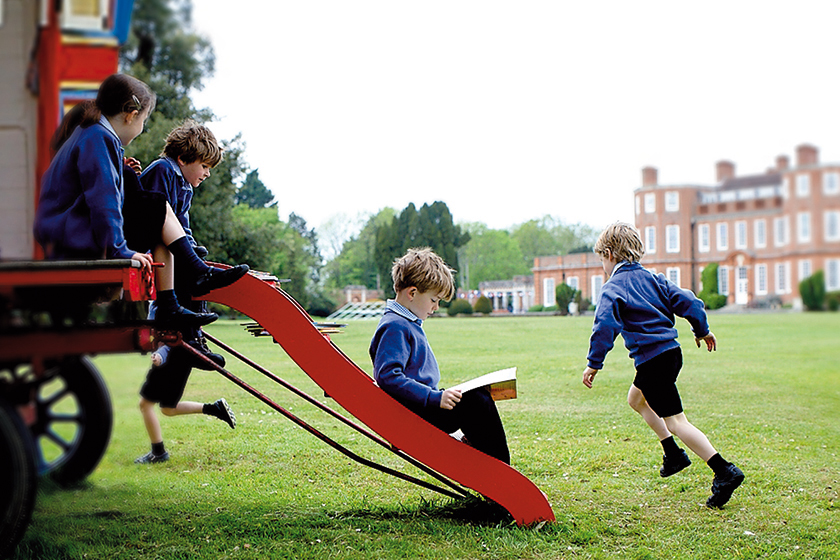 Walhampton School has always placed great importance on the value of creative outdoor learning and has its own forest school tucked away in the corner of its 100-acre grounds. There you will find pre-prep pupils gaining confidence by running wild, regardless of the weather. Reception uses the forest school each week, while Years One and Two use the facilities four times each term. The forest school has had such a positive impact that, in 2014, the co-ed boarding and day prep launched the ACE programme to educate children about the school grounds, local community and wider environmental issues. With one ACE lesson a week, the initiative is a natural step up from forest school in the pre-prep. Conscientious pupils move on to top senior schools, including Winchester College and Bryanston.