One Stop Holiday: Forte Village, Sardinia
Annabel Heseltine road-tested Forte Village in Sardinia - but it was the academies which sold it to the kids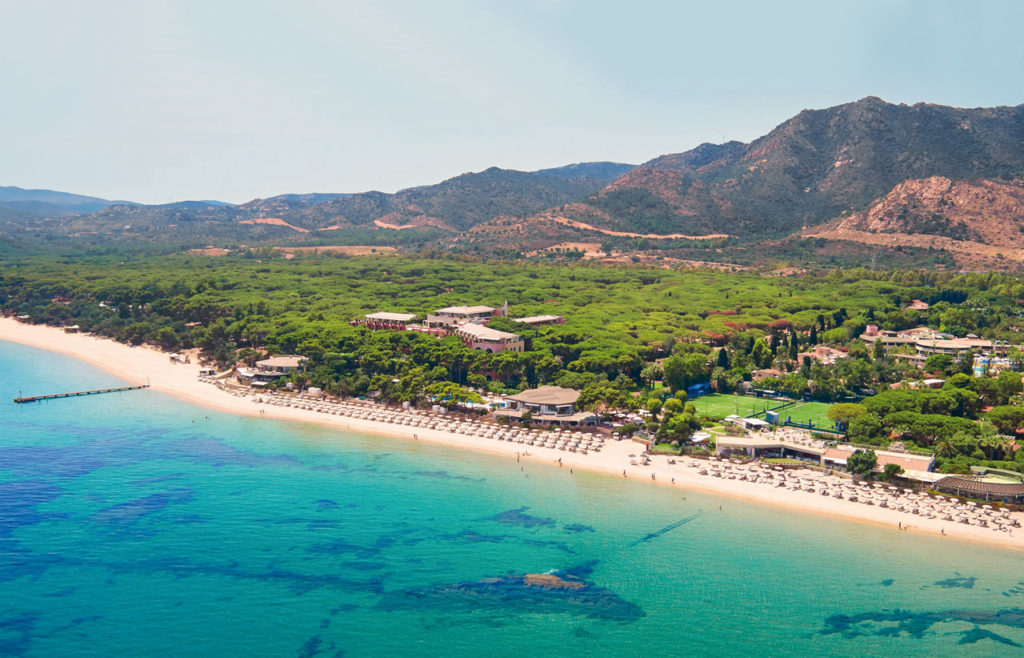 When Roman Abramovitch brought his family to stay at the Forte Village in southwest Sardinia in 2007, as a parting gift he left behind a golden egg which has given this extraordinary one-stop holiday destination a unique flavour unmatched anywhere else in the world. He suggested that they might like to start a Chelsea soccer school and offered to supply the trainers. Forte invested in the facilities and a marriage was made in paradise.
There was little that the Forte empire didn't already know about hoteliering, but now the exquisite 40-acre site which has recently been remodelled, bringing it from the mass to the high-end luxury market, with nine four- and five-star hotels and nine villas with a starting price of €30,000 a week, has found the key to the ultimate family holiday. While hordes of competitive little alpha boys can spend all day kicking around a football, their parents can relax on the beach, in the spa or in one of the 25 restaurants, including a Gordon Ramsay and a Schubeck.
But it gets better because the footballing coaches are the stars of yesterday and while Forte started with one academy, there are now over ten available, catering for all tastes and groups; girls, teenagers, fledglings of five and six. Very sensibly there are a few academies for the non-sporty too, like magic and chess.
'We learned a lot from the table tennis, and saw how important it is to have things which are not full sport. We saw a grandfather come in with his grandson, and couples, husbands and wives. From there the ideas for different sports and hobbies took off,' says Angelo Gianuzzi, director of service and leisure.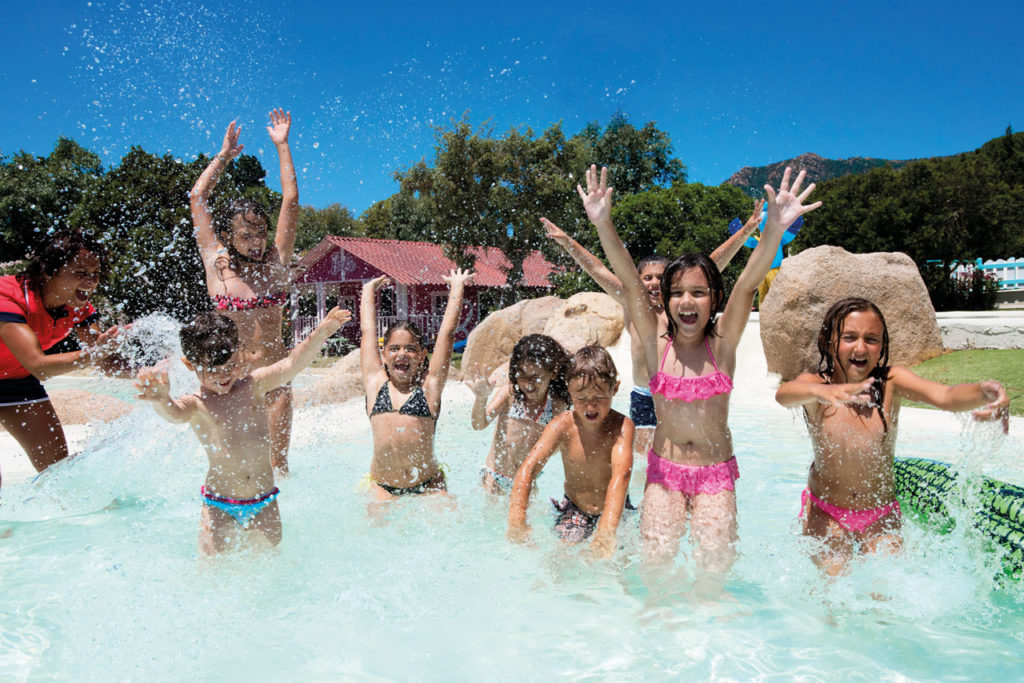 Last year aspiring ballerinas were being tutored by the etoile of Paris, the ballet dancer Roberto Bolle. Some academies change annually but every spring and summer, adults and children can take their pick from a variety, whether it's aerial dance or trapeze, how to turn a magic trick with Marvin, being coached by Ile Nastase on the tennis court, by Will Greenwood on the rugby pitch or by Massimiliano Rosolino in the swimming pool. Fathers and sons can train with boxing champion Frank Buglioni and budding film directors might enjoy the two-hour daily sessions with members of the British Film Institute. There's chess, go-karting, bowling, table tennis, 'and fencing is on the cards', says Gianuzzi, who adds that at any one time there might be up to 400 children involved in the academies.
'What is unique is that the football pitch is at the heart of the resort. And what we have found is that something we created to give children fun while on holiday has become the main attraction, with parents choosing to come here because of the academies.'
Academies were essentially inherited from the American concept of the summer camp but, for the Europeans who have never quite embraced the idea of sending their kids away for three to four weeks, Forte provides the perfect compromise of how to make sure that you and your children all enjoy your summer holiday, which as any honest parent will attest to, is no mean feat.
I took my children there for a week to find out how it worked. My children are not football-mad and I wasn't sure how three teenagers would adapt to the academy lifestyle. One of them is
a lacrosse goalie and another competes for his school in the 1,500 metres, but none of them are sports stars at heart. They were, however, keen to improve their fitness skills so in stepped Ruben Tabares, international 400 metre hurdler, to improve their strength and fitness technique. Twice a day they worked out with him, learning how to run correctly, honing their hand-eye coordination and working on life fitness goals.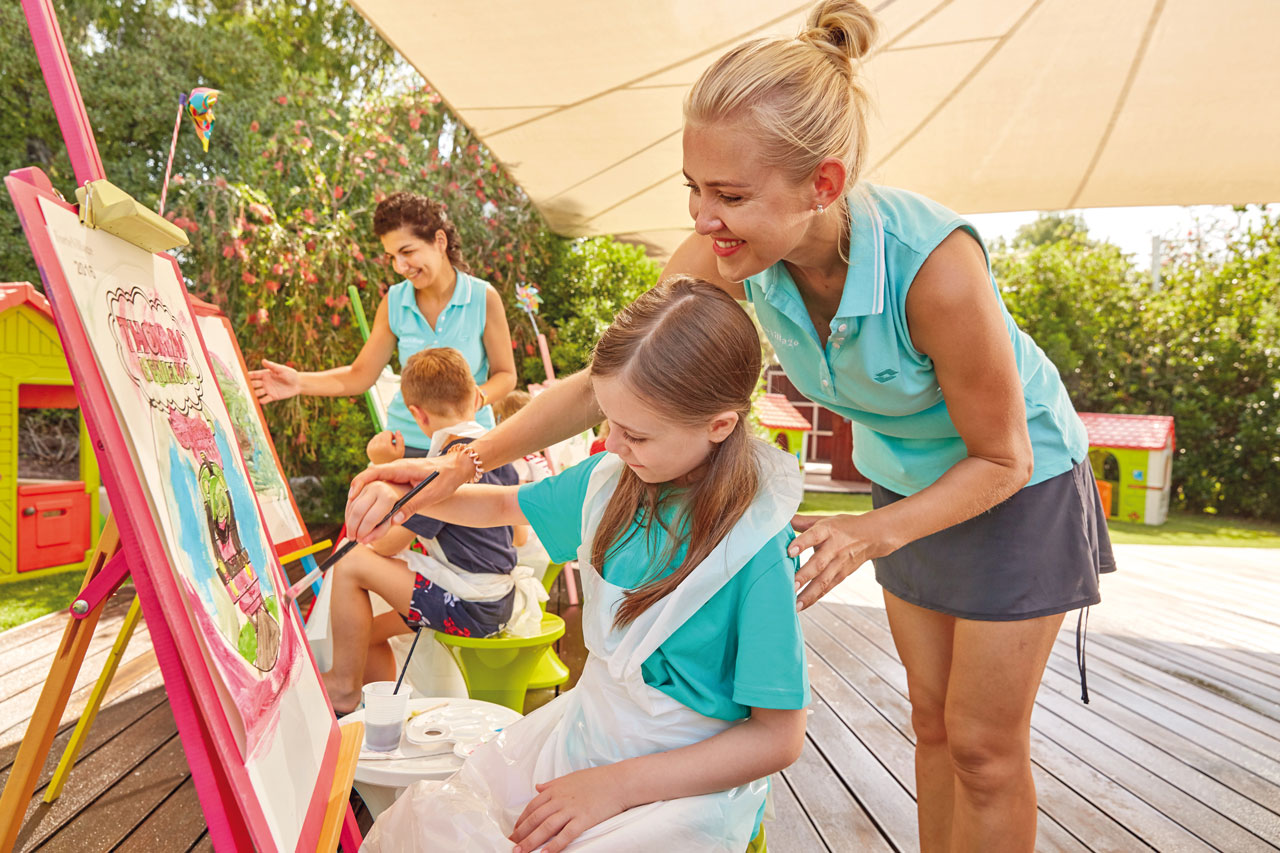 Turfing three teenagers out of bed on the first morning was hard but I soon noticed that in spite of the odd complaint about hard work and hot sun, they got more and more into the spirit as the week progressed, taking on the responsibility of turning up on time themselves. In the early evening Ruben took them down to the beach and used the sea to train their bodies.
Forte has not forgotten the teenagers; 'we keep them wanting to go on holidays with their parents for a couple of years longer,' explained Gianuzzi, who is confident that the academies are well supported by a popular teen nightclub and plenty of swimming pools, so that teenagers can separate themselves from their parents in an amicable manner.
Forte Village is a one-stop holiday. It says much that your car is removed on arrival and you are unlikely to want to see it again for the entire period of your stay. Why would you want to when you can wander through 40 acres of pine trees, are entertained by music in open-air arenas, can slip into swimming pools, spas or just lie on the beach and do nothing at all, confident that your children are being looked after by fun, enthusiastic and extremely qualified coaches?
It's so well laid-out that although the village is almost completely full, with 95 per cent occupancy, 800 bedrooms and 1,500 guests, 65 per cent of whom are returning visitors, it never feels full or even crowded. It took me 48 hours to get on top of it and even then, by the end of the week I was wishing for another to put into practice everything I had learned the first week. The incredible spa with its seven thalasso pools alone would draw me back, and of which I took full advantage while the children were doing their academies.
And I kept on discovering discreet little treasures like London's Mahiki cocktail bar serving sushi and cocktails, tucked away in a Caribbean tropical hiding place. Everything is tucked away. This is not the place to come to see and be seen, but to do and to relax. Presidents, businessmen and politicians come here to be with their families, to wander around in peace, away from the paparazzi and to chill. Everything is laid on for you and the only challenge is to see how much of the entertainment you can enjoy before someone politely hands you an eye-wateringly large bill. This is not for shallow pockets but it's worth every euro.
This article originally appeared in the SS18 issue of School House.
READ MORE: Easter Trip Away – umSisi House, South Africa | Five of the Best School Libraries