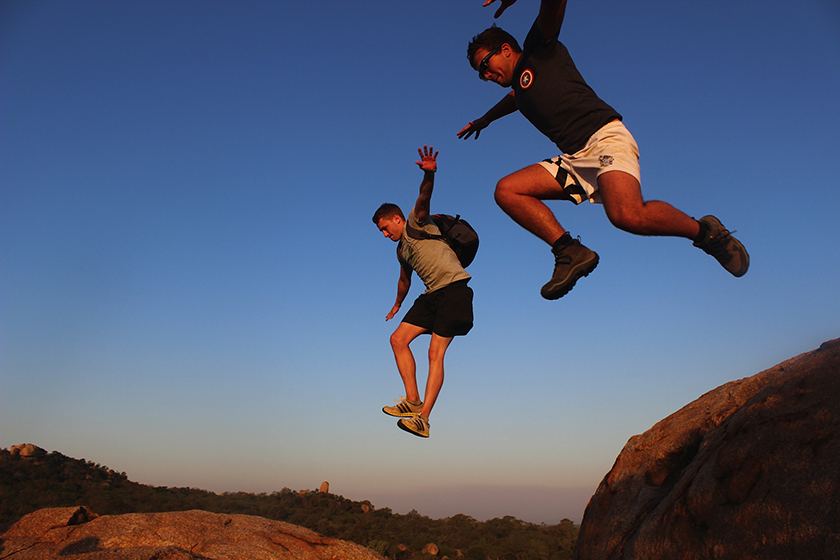 Gap Year Safety: Top Tips for Happy Travelling
Heyrick Bond Gunning, CEO of S-RM, explains how gap year can be fun, safe and rewarding when managed responsibly
Follow these gap year safety tips to get the most out of your travels…
I am often asked by parents if taking a gap year is a safe option for their young, inexperienced and fledgling adult offspring, especially as the world around us appears to be becoming more dangerous.
Safety fears, inflamed by daily news bulletins from around the world covering bombings, abductions, civil wars, muggings and worse, are compounded by an increasingly protective bubble that envelops our children, both at home and under the constraints of health and safety guidelines at school.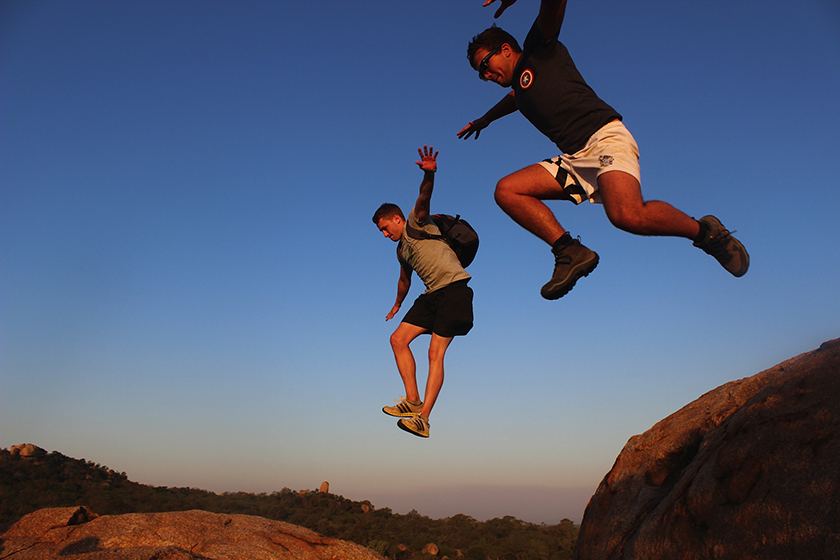 Has the gap year had its day?
The short answer is no. The year-long breather before the third stage of education is still a key pillar of young adulthood. But it has evolved to become more goal-oriented. Even Barack Obama's daughter Malia is taking one before heading off to Harvard.
It is perceived, now more than ever, as an opportunity to plump out CVs and accumulate valuable experiences designed to impress future employers.
This has resulted in fewer of the traditional unplanned solo trips and more students taking a structured, controlled and organised gap year. The opportunities for personal development are numerous and there is also research to support the educational benefits of a gap year.
What are the benefits?
A report by Birch & Miller, published in 2007, found that students who had taken a gap year were more likely to graduate with higher-grade point averages than individuals who went straight to university, and this effect was seen even for gap year students with a history of lower academic achievement at school.
Ultimately, the benefit of a gap year is that when they return home – as they will – they will be the stronger and wiser for having had new experiences outside their comfort zone. On this year out they will also have extreme lows. I woke up after my first night in the jungle with 56 mosquito bites on the only part of my body that was not protected by a net – my left buttock. But then there will also be extraordinary highs. And all this can be achieved without the high-level type of security that Malia Obama will have on her upcoming gap year.
Here are some basic gap year safety tips that should be thought about before travelling:
Preparation
Check for any travel advice pertinent to the countries you plan to visit. See Foreign & Commonwealth Office & U.S. Department of State.
Supply your family with an itinerary and update them as it changes.
Ensure you have a few emergency numbers you can call, whether it is the local embassy, a security company or someone other than your parents who will answer the phone 24/7.
Travel with a friend – safety in numbers.
General security advice
Trust your instincts, they will usually be correct.
Be street-wise. Whenever possible, do not walk alone. Make every effort to walk in populated, well-lit areas.
Dress down and limit the jewellery you wear. Follow the local cultural standard.
Take all necessary precautions when travelling at night (the time when most incidents occur). Plan your schedule to complete tasks during daylight hours.
Travel security
Stay on your guard against pickpockets and petty thieves. Especially while waiting at bus or train terminals, or at a taxi stop.
Take only licensed taxis. Generally, those that wait in front of terminals and the better hotels are the safest.
Have the address of your destination written out in the local language and carry it with you.
Try not to travel alone in a taxi, and never get out in deserted areas. If the door doesn't lock, sit near the middle of the seat. This means you will thwart thieves who might open the door.
If you have luggage in the boot, ensure you do not get out of the taxi before the driver as he may drive off with your belongings.
On trains choose a middle car but never an empty car. On buses, sit in an aisle seat near the driver.
Take as little luggage as possible; ideally, no more than you can comfortably carry
S-RM Intelligence and Risk Consulting provides a variety of services to support gap year students ranging from a 24/7 emergency hotline through to security awareness training and live tracking of travellers