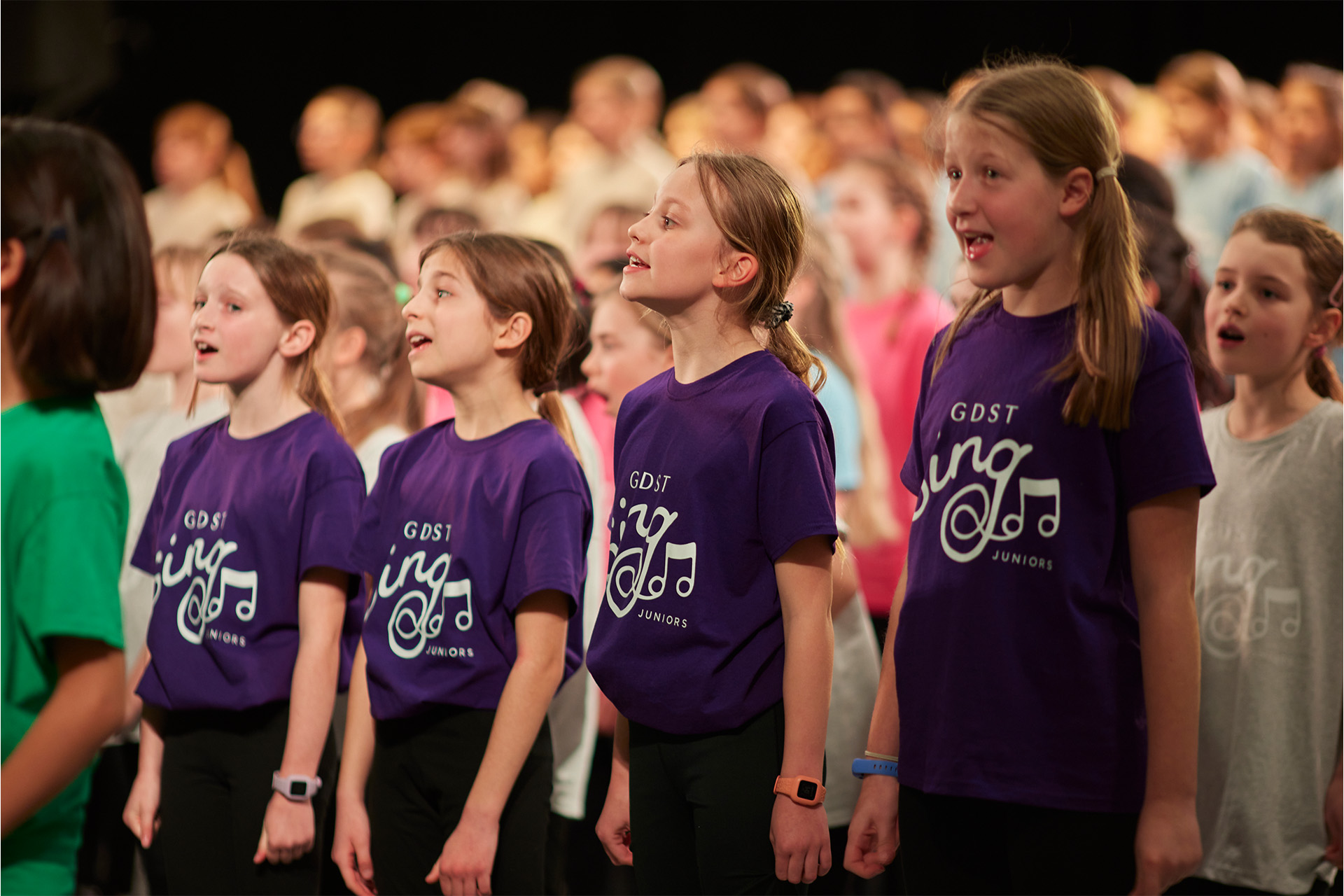 GDST Schools Celebrate the Joy of Musical Collaboration with 'Sing Juniors' Concert
The Girls' Day School Trust has held its first ever GDST Sing Juniors concert to help younger students to collaborate and learn through music. More than 300 talented singers from eight GDST schools came together for a day of rehearsals and an evening performance for parents at Woolwich Works, London.
The GDST junior choristers performed Along Came Man, a children's cantata written by composer, vocal coach and educator Lin Marsh. Lin has worked extensively in music education and with organisations such as The Royal Opera House Education department, Opera North and Youth Music Theatre UK. 
The performance also featured two body percussion pieces directed by Ollie Tunmer, founder and Director of Beat Goes On. Ollie is a former cast member of the hit show STOMP and is a qualified secondary music teacher. He combines these experiences to deliver fun, engaging and memorable workshops which draw on participants' own ideas, as well as developing skills and knowledge.
The concert took place on 7th February and builds on the success of last year's inaugural GDST Sing event, which saw senior students performing at the Royal Academy of Music. It also continues the Trust's long history of supporting music across its family of 25 schools.
GDST Sing Juniors was organised by Ruth Coles, Head of Junior Music at Blackheath High School, who wanted to bring singing back to the heart of every GDST Junior school following the physical restrictions dictated by the pandemic. She also wanted to give junior students who are at the beginning of their educational journeys an opportunity to learn new skills and develop teamwork alongside their peers in other GDST schools.  As a community coming together, she hoped that this day would create lifelong memories for all those who took part.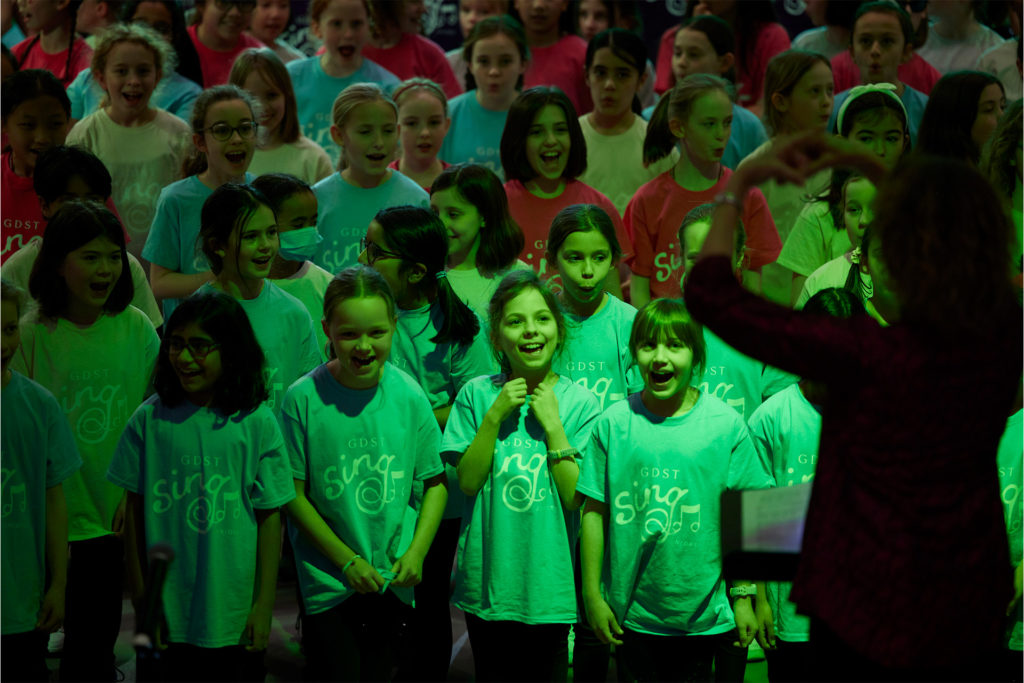 GDST Chief Executive Cheryl Giovannoni said: 'Our first ever GDST Sing Juniors concert is the perfect event to start the Spring Term 2023. Coming together and learning through music always provides our students with a joyful occasion to step out of their comfort zones and challenge themselves in different ways. 
'Music is not only an integral part of our daily lives, but a way for us to help our younger pupils to experiment, grow together, and – just perhaps – discover an instrument that will become their lifelong passion. I hope that every one of our junior choristers feels inspired by the opportunity to create something new with students from other GDST schools.'
Students from Blackheath High School, Bromley High School, Croydon High School, Kensington Prep School, Portsmouth High School, Putney High School, Sutton High School and Sydenham High School took part in the GDST Sing Juniors concert.
Read more:
Easter Revision Courses in the UK 2023 | Fitness For its Own Sake