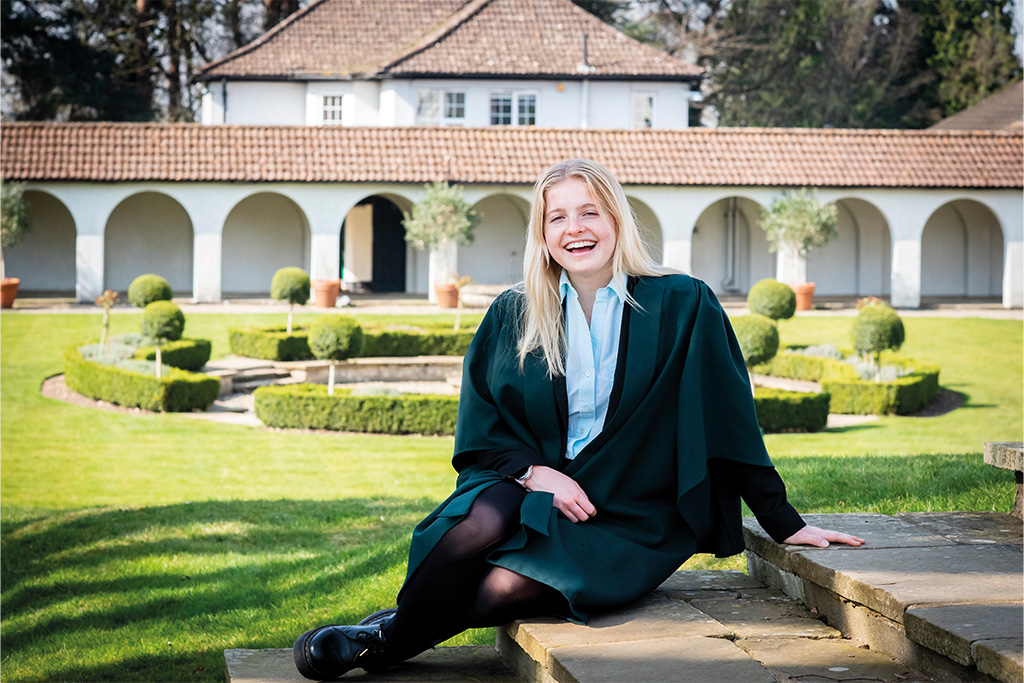 Head of School Autumn 2022
Lucy Barrie, 18, Head Senior at Downe House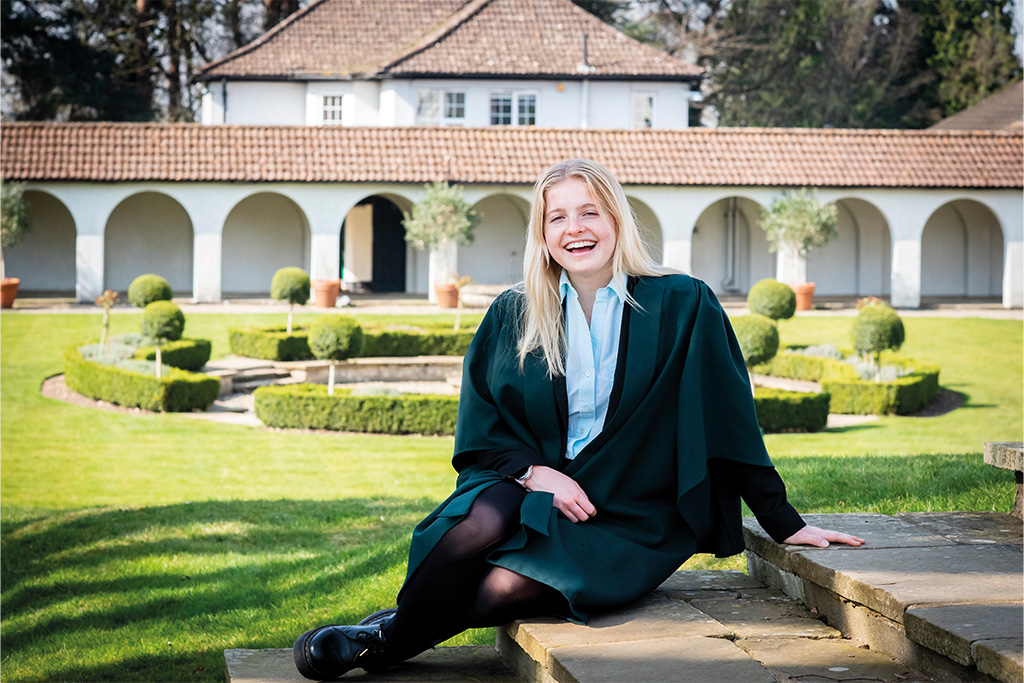 Lucy Barrie, 18, is Head Senior at Downe House, an independent boarding school with a Christian ethos, for girls aged 11-18. A keen lacrosse player, Lucy is passionate about her school, which she first visited as a young girl to watch her older sister (and alumna) Laura play matches.
After joining at 11, Lucy – whose twin brother Joss is at Eton College – has flourished in its friendly environment. Her lower school years bring memories of den-making in the school's woods and movie nights in the boarding house.
Now, her role as Head Senior means the chance to make the next generation of girls feel secure. 'I'm involved with weekly school councils and leading assemblies but it's also my job to be a happy, friendly face.' She adds: 'I was shy when I first joined, but being in such a positive environment and surrounded by fabulous teachers, my confidence grew which was reflected in my academic work too.'
Looking to the future, Lucy hopes her maths, biology and chemistry A-levels will secure a place at a British or Dutch university to read neuroscience or a psychology-based degree. Her sights are set on a career in functional medicine – but, having lost time to the pandemic, she is in no hurry to make decisions.
'It's important to find a work-play balance. Downe House helped me understand that. Ultimately, what sets Downe apart,' she says, 'is not just the incredible education you receive but the strong friendships you build.'
Portrait by Hester Marriott
See Downe House's online listing here.