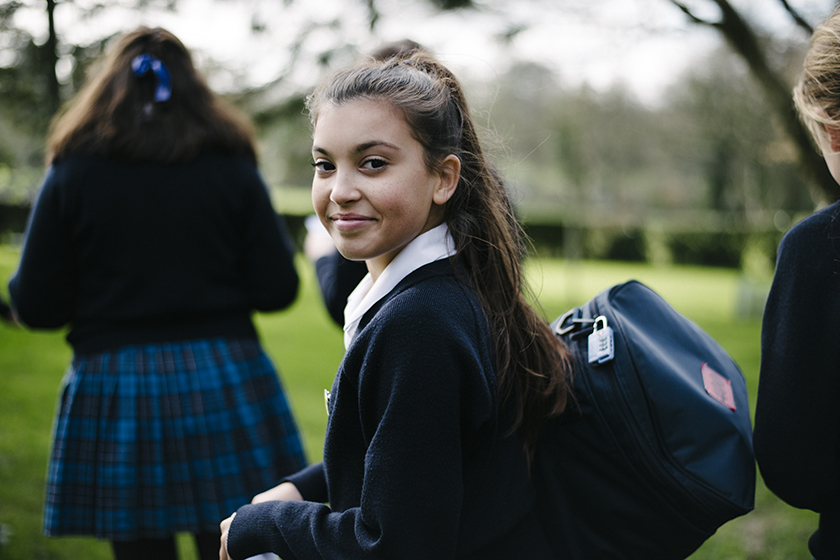 How to Help Your Child Settle Into Boarding
Victoria Lambert has some advice for parents waving their children off next term
Q. My daughter is starting boarding school this term aged 13. How can I help her to settle in and ensure her first term is a happy one? Julia, Glos  
Parents worry about how they will cope when their son or daughter starts boarding, but it is the child  who faces the greatest change. Thinking ahead can affect their experience, and not just for the first term.
At Mayfield School, East Sussex, a senior Catholic boarding and day school for girls, Sarah Ryan, deputy head of pastoral, advises speaking to houseparents in advance and helping your child to visualise what boarding life will be like. The more each knows about the other the better, and the easier it will be to settle in. 'Read the House book together and talk about it. Then you both know what to expect.'
Contact should be regular and not too often, allowing your daughter space and time to integrate properly into her new boarding life community. But, if  you cannot make that weekly Wednesday night call, tell her in advance.
Electronic communication is convenient but letters are reassuring. 'Updates about family members, friends and pets keep the continuity,' advises Sarah, 'but make sure you ask questions, and engage with their school life.'
Help to personalise their living space with photos, bedding and cushions – and don't forget the soft toy. Plan a special shopping trip to stock up on toiletries and stationery .
Homesickness is normal, but be calm, reassuring and positive and remember you may not be hearing the whole story. 'Your daughter will ring you at the moment when she feels sad and misses you,' explains Sarah, 'she will not ring you back to tell you she is feeling better ten minutes later when she is jumping around the common room, laughing with her friends.'