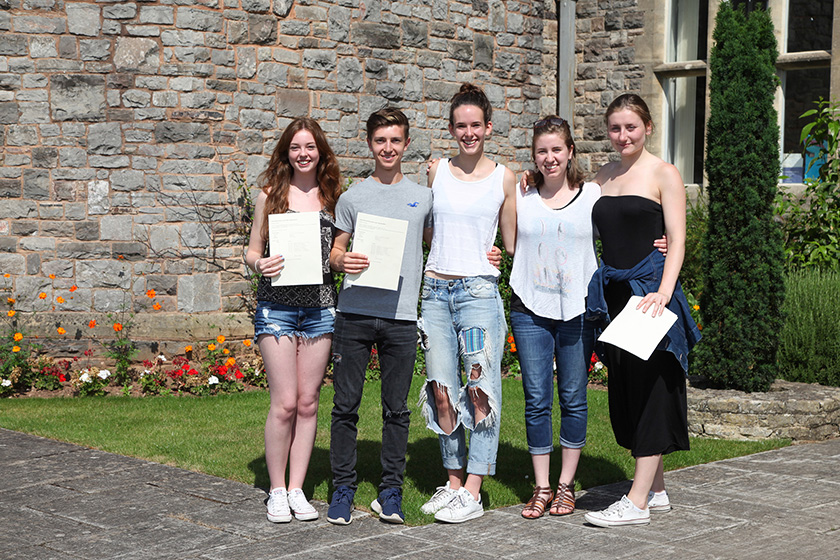 Independent Schools Celebrate 2017 IB Results
Pupils and staff celebrate new records, perfect scores and university places
On Thursday 6 July, almost 160,000 students around the world received their IB results.
In the UK, almost 5,000 students studying for the International Baccalaureate found out how they fared joined a community of more than 1.6 million DP graduates in 152 countries worldwide. UK students received an average diploma score of 34.82 points (of 45 possible maximum), with 60 students achieving a perfect score.
Here is how some of the independent schools got on…
Sevenoaks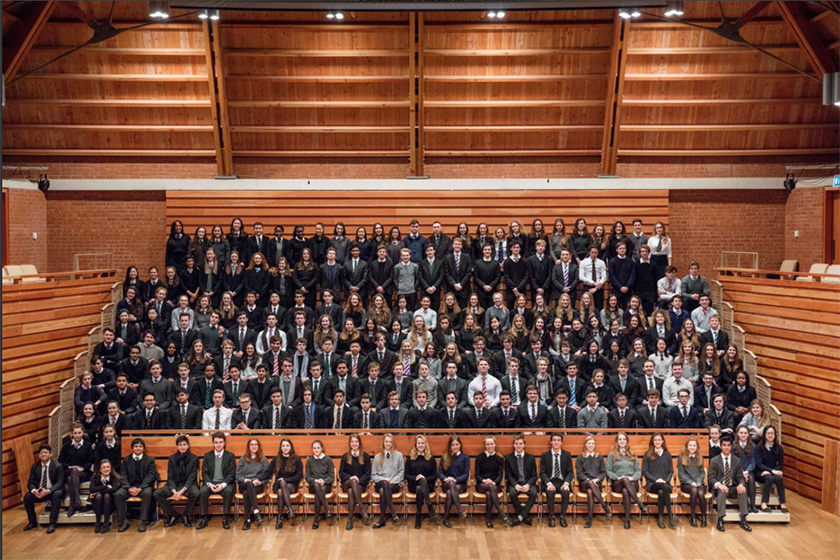 Sevenoaks has been an IB school since 1978 and celebrated its best ever IB results in recent years on Thursday. With 216 IB students, the cohort is among the biggest of the UK and worldwide IB schools. The result? An average diploma score of 40.4 points (ten points above the world average).
Nineteen students achieved the maximum 45 points, with 32 securing 44 points and another 27 securing 43 points. Nearly 65 per cent of the cohort achieved 40 points or more.
'We are once again delighted by our students' performance,' says the head of school Dr Katy Ricks. 'These exceptional IB results are a validation of the school's ethos and approach to learning. A parent said to me only this week: 'Sevenoaks teaches its students how to think.'
Christ's Hospital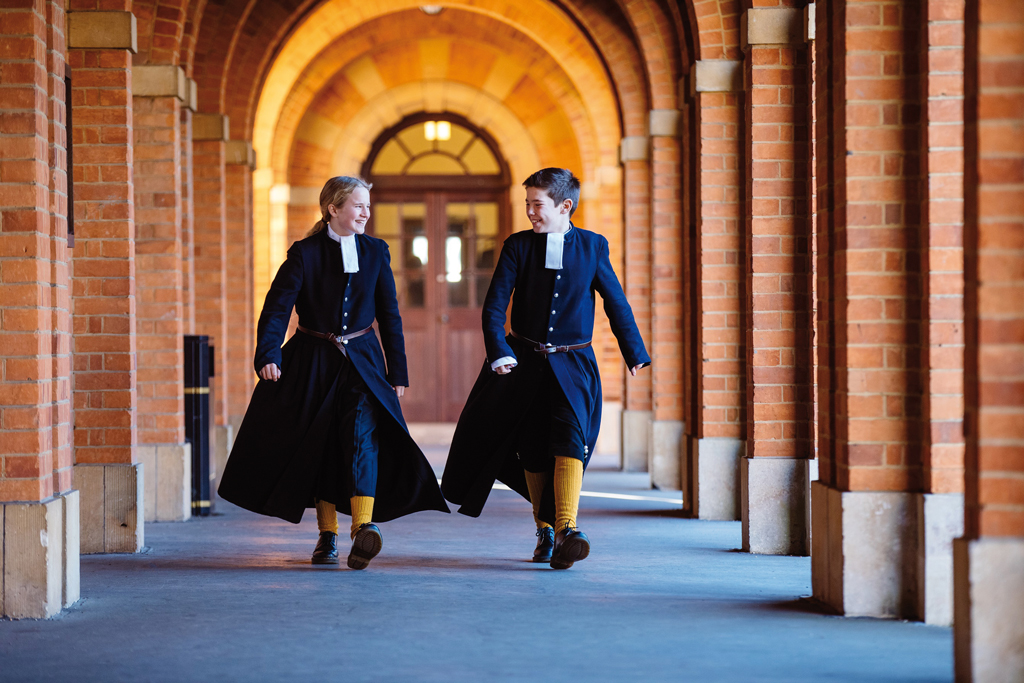 Over a quarter of the IB cohort at Christ's Hospital gained 40 points or more and almost two thirds achieved 36 points or higher in this summer's results.
One of the top scores was achieved by Phoebe Thornhill, who scored 44 points out of 45 and will be taking up her place at Oxford in the autumn to study biological sciences. Other stellar performances were seen from Celine Hou (42 points), Aoife Kelly (42 points), Roberto Salvia (41 points) and Indigo Douglas (also 41 points). 
'I congratulate pupils and their teachers on another superb set of IB results,' said John Franklin, head master of Christ's Hospital. 'I am delighted and extremely proud of our IB pupils they have achieved some truly outstanding results in this world class qualification. They have worked tirelessly across six separate subjects and are now well equipped for the demands of university.'
Gresham's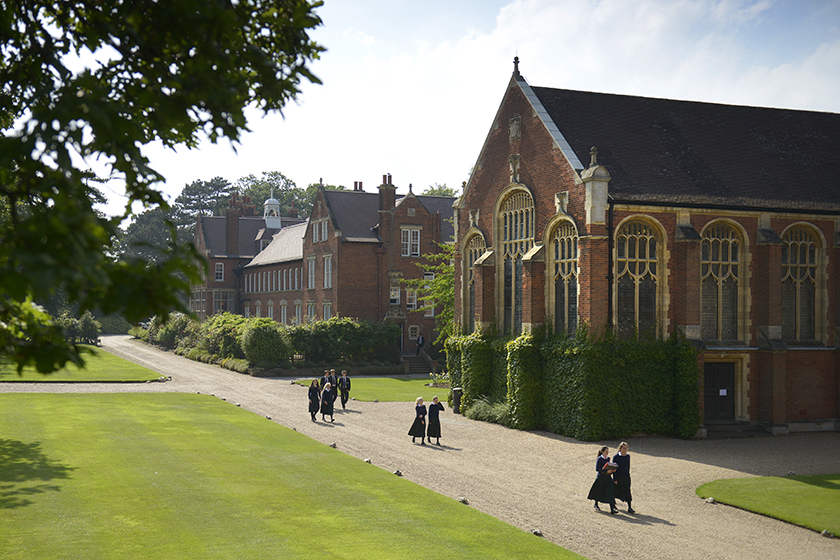 Gresham's in Holt was celebrated a 100 per cent pass rate among its pupils. The average point score of 33 placed the Gresham's class of 2017, a cohort of 31 pupils, ahead of the global average of 30 points.
'I am very proud of this year's IB cohort,' said headmaster Douglas Robb. 'Their hard work has been duly rewarded and I wish them all the very best for a successful future as they head off well equipped and prepared for the demands of university life.'
Boarder Seb Florax, from King's Lynn, scored 39 points – the equivalent to three A*s and one A at A-level – securing his place at Durham University to study philosophy, politics and economics.
Seb, who joined Gresham's Prep in Year 7, intends to travel to South America to enjoy a gap year; he has plans to learn Spanish and to meet up with other former Gresham's pupils.
Cobham Hall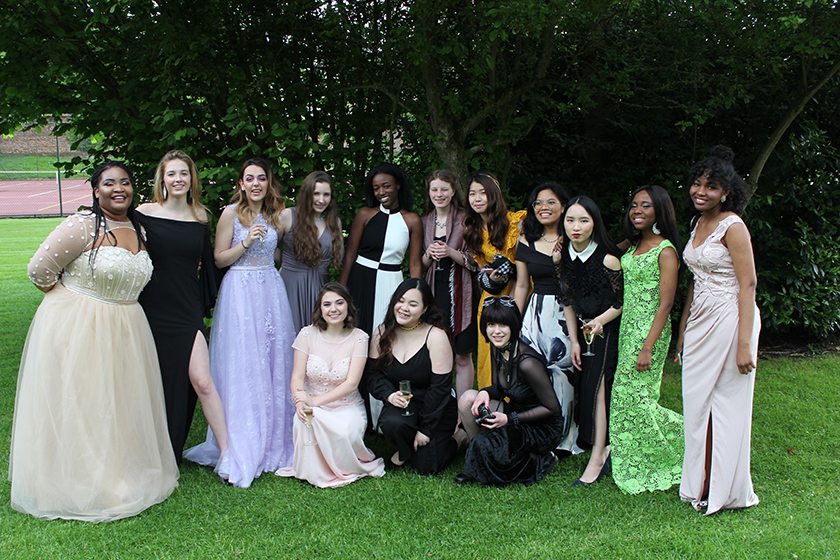 Cobham Hall girls had much to celebrate on Thursday after finding out they were placed the top seven percent worldwide. Twenty-five per cent of the IB students scored 40+ points, of a maximum 45, thus securing an impressive global ranking for the school.
It's no surprise then that girls secured places for their first choice of higher education destination. These included April, who holds an offer to study English at Cambridge University, Tilly, who has an unconditional offer and scholarship for the Royal Conservatoire of Scotland, ranked as one of the top three places in the world to study performing arts, and Kamsy, who holds an offer to study law at the University of Bristol.
Eighty-two per cent of grades awarded were 5, 6, and 7, which is equivalent to A*–B at A-Level, and the average score per subject, across the six subjects required for the IB Diploma, is 5.5 (equivalent to a high B at A-Level) and is compared to the worldwide average in 2016 of 4.8.
Cheltenham Ladies' College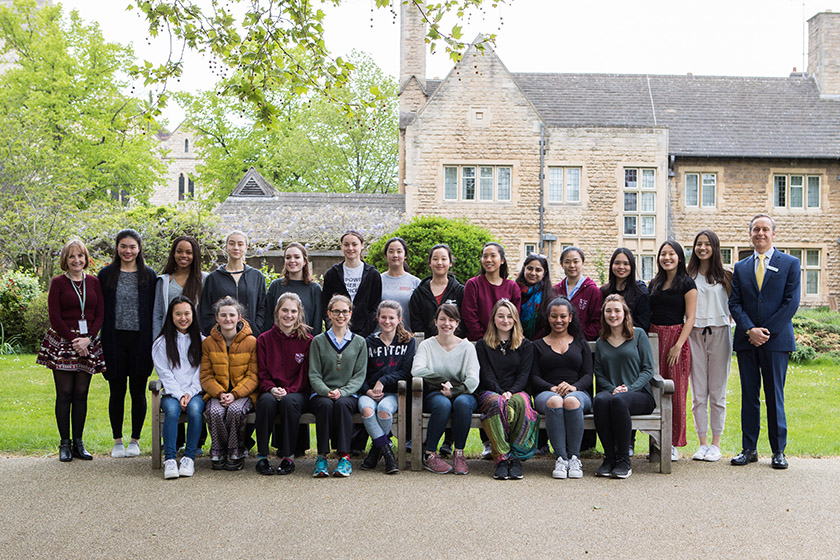 Since its introduction at Cheltenham Ladies' College in 2008, the IB Diploma Programme has seen pupils achieving high results year on year. No surprise then that the school has been named top girls boarding school in the country for IB for the past two years by Best Schools.
This year, girls at Cheltenham Ladies' College achieved an impressive average of 39.4 points, which carries a UCAS tariff equivalent to A*A*A*A at A-level.
The IB results saw 100 per cent of the students pass their diploma with sixth-former Poppy Sowerby, from Cheltenham, awarded the highest possible grade of 45 points out of 45. The top mark was achieved by just 0.31 per cent of students last year, from more than 67,000 IB pupils worldwide.
The IB Diploma is made up of higher and standard level subjects and two other students, Matilda Fawcett, from Stroud, and Tofunmi Adeyemi from Lagos, Nigeria, have joined Poppy in achieving full marks in all three of their higher level subjects. Two girls also achieved Bilingual Diplomas, mastering two languages to native speaker standard.
The students will now go on to universities across the UK, including Oxford, Bath, and Imperial College London, as well as world-leading US universities, including Harvard and University of Pennsylvania.
'I am very proud of the girls,' says principal Eve Jardine-Young. 'And we are all absolutely delighted that the hard work and dedication of our pupils and staff has led to such outstanding IB results. The option to take the IB Diploma Programme adds a great deal to the distinctive education at CLC.'
Taunton School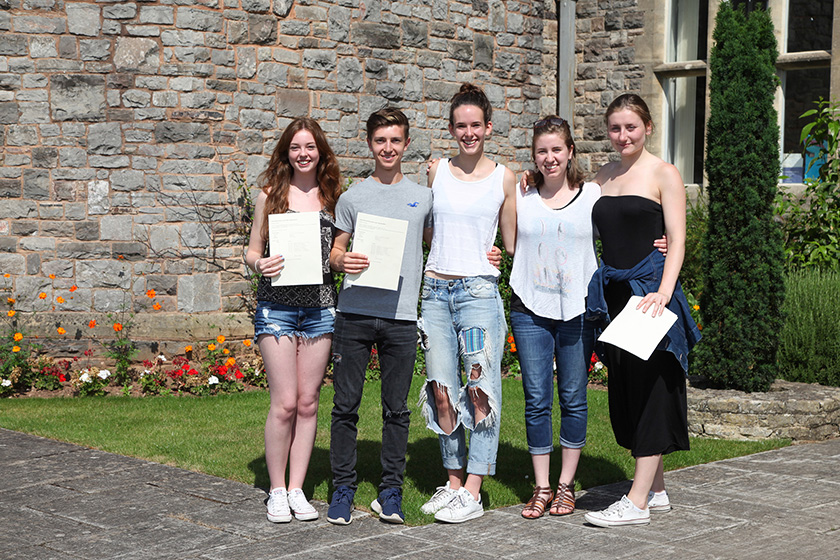 Over 200 students have completed the IB Diploma at Taunton School since it became an IB World School in 2007, and the cohort of 2017 are the most successful yet.
Taunton School set a new record when the IB results came in on Thursday, with an average points score per candidate of 36. This puts the co-ed day and boarding school six points ahead of the world average and marks the third consecutive year of improvement in IB results for the school. Twenty-eight students passed the diploma, while deputy head girl, Sara Guest, achieved the maximum score of 45 points.
'I am absolutely delighted with this, our ninth set of Diploma results,' says IB coordinator, Mr Martin Bluemel. 'IB is going from strength to strength at Taunton School and our students, whether they hail from near or far, have once again impressed me with their willingness to aim high and extend themselves beyond the confines of a "normal" sixth-form curriculum.'
Oakham School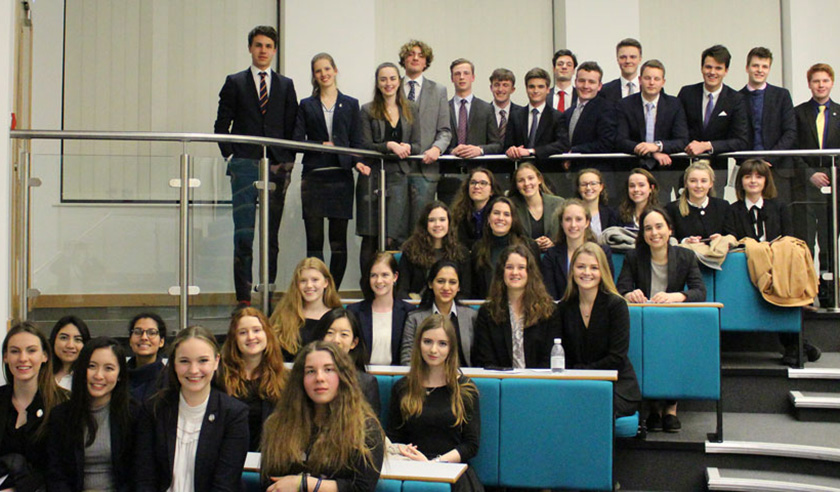 Oakham School has been offering the IB Diploma for 16 years and celebrated receiving some of the highest scoring results in the world.
Overall, 20 per cent of IB students achieved 40 or more points, which is the equivalent to, or more than, 4 A*s at A-level. Among these high scores, were sixth former Tiéphaine Thomason's, who scored the maximum 45 points out of 45. Julia Yan was another one of our successful students who, having scored 43 points, secured her place at Cambridge to read Chemical Engineering.
'This is an excellent set of results for our students – who join us from the local area, across the UK, Europe and beyond, to study the IB at Oakham,' says headmaster Nigel Lashbrook. 'To be consistently achieving at such a high level, in an exam system recognised as world-leading, is a testimony to the quality of the IB provision here at Oakham School.'
'Most importantly,' says Simone Lorenz-Weir, head of upper school, 'every single one of our IB Diploma students (which is totally nearly 900 from over the past 16 years), has left with more than just a set of exam results. They've taken with them a wide range of highly sought-after skills and attributes that will help them both at university and in the workplace. IB students can work independently, have learnt to manage their time, can present and work in teams, and, the advanced critical thinking skills that are much in demand.'
Rydal Penhros

Rydal Penhros School was delighted to announce that 75 per cent of its IB students scored above 30 points, which is higher than the global average.
The standout performer was prefect Isabel Demel who achieved 44 points, one point from a perfect score. This achievement puts the 17-year-old in the top one per cent of total scores worldwide, and she is now hoping to study medicine later this year.
'Every one of this year's cohort can be proud to have studied such an academically challenging and globally respected curriculum,' said headmaster Simon Smith.
'I congratulate not just those pupils who have achieved the headline-grabbing scores but all those pupils who feel they have done themselves and their parents proud with these results.
'I thank all the staff too for their contributions, in so many ways, in creating such a supportive academic environment. I wish all the pupils well as they consider their next steps and set about making a difference in the world; I hope they will remember the values as well as the subjects they have been taught to such good effect during their time here. They have certainly left their mark and I now look forward to seeing how their A-level peers have fared too.'
Royal High School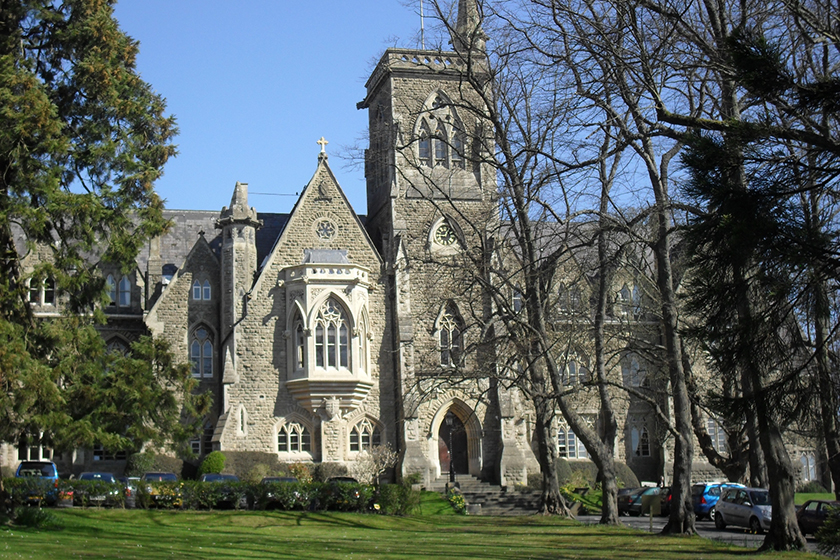 The Royal High School was delighted to have maintained the its 100 per cent record of IB students achieving their Oxford offer.
This year's cohort maintained an average score of 37 out of a possible 45 points, which is eight points above the world average (29). Six students scored above 39, which is the standard Oxbridge offer, with two scoring an outstanding 43 points, an incredible achievement.
The majority of our IB students are going on to Russell Group universities, though the school was delighted to celebrate those who chose to follow other career paths. One IB student who fought off some stiff competition to win a place at the London Academy of Music and Dramatic Art (LAMDA).
'I am thrilled for them and proud of all that they have learned and given to the school', says IB Coordinator, Anna Weston, of the IB cohort. 'They are a particularly caring and cohesive group; they worked hard, played hard and cared deeply for each other. They deserve everything that they have achieved.'