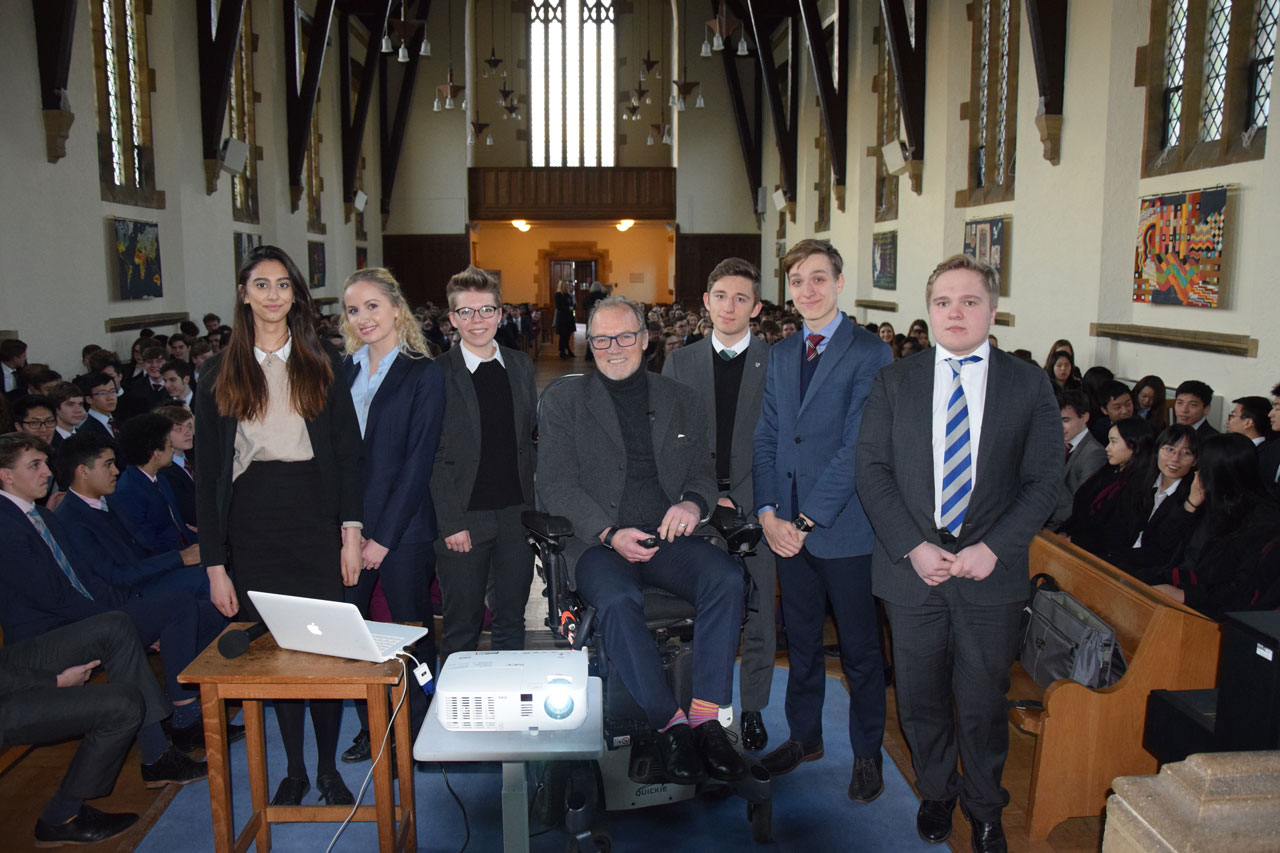 Felsted, South Hampstead High and Bromsgrove welcome speakers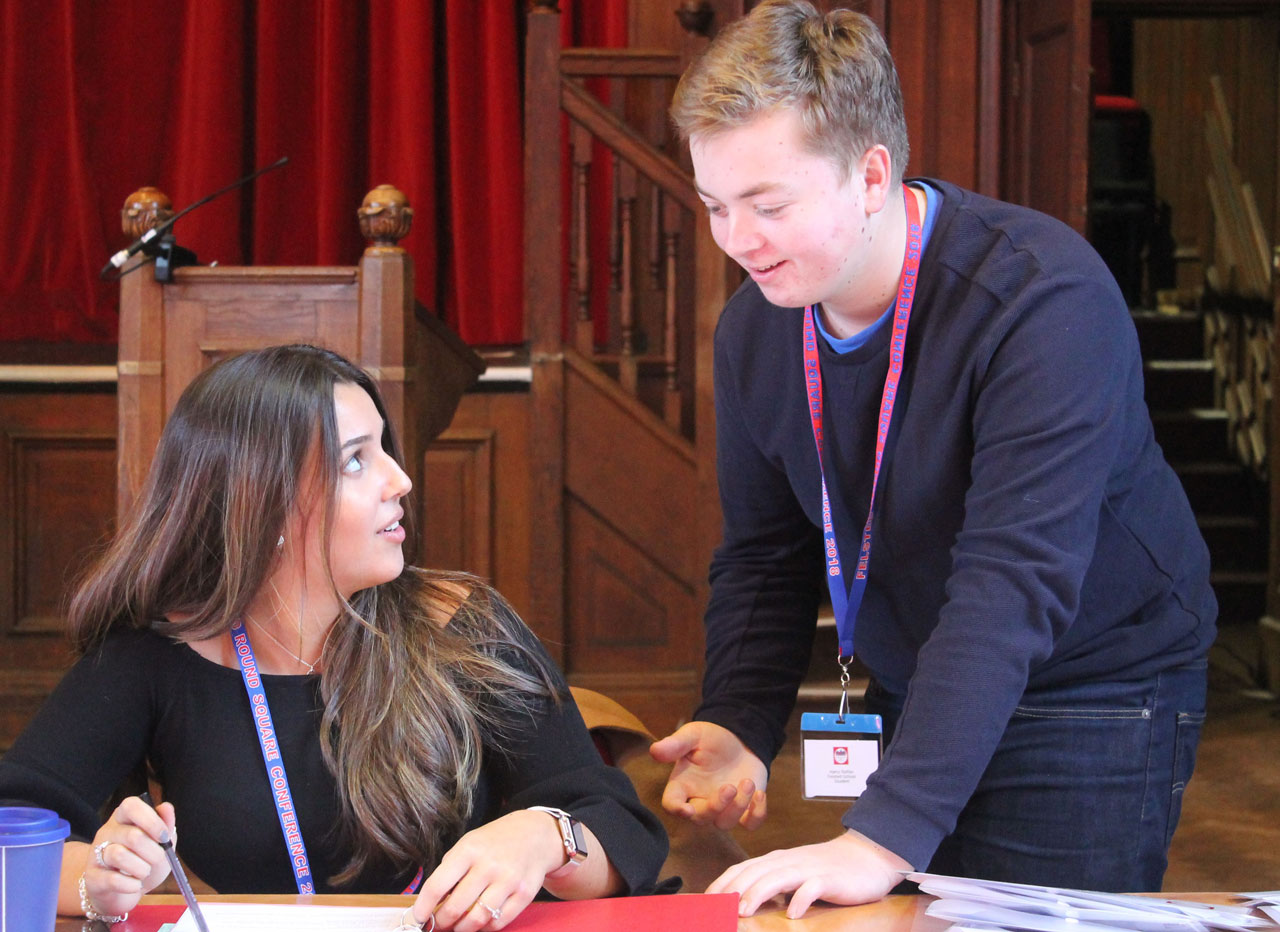 Felsted recently welcomed delegates from 27 Round Square Schools from a range of countries spreading across Europe and the Mediterranean. Round Square is a worldwide network of innovative schools in over 50 countries across six continents, who share a universal set of values. Membership of this network opens up access for Felstedians to numerous exciting opportunities to visit over 80 schools worldwide, through exchanges, gap year opportunities and educational conferences.
Every year, the conference focuses on a specific pillar of the Round Square values, which this year was the topic of Democracy. The conference challenged any preconceived notions of democracy by highlighting the difficulties that we face in day to day life with politics and how technology is shaping this. Head of Global Education and Round Square Co-ordinator at Felsted, Daniel Emmerson comments; 'It was a delightfully insightful conference, thanks to the superb efforts and participation of our own pupils and everyone who attended.
It was wonderful to see just how engaged they all were with their subject and how eager they were to listen to the views of other people, even when they conflicted with their own ideas. With a follow-up Round Square conference on the subject of post-truth politics coming up at Herlufsholm School in Denmark, this is sure to be a mere chapter in our Round Square journey as a school.'
SOUTH HAMPSTEAD HIGH SCHOOL, GDST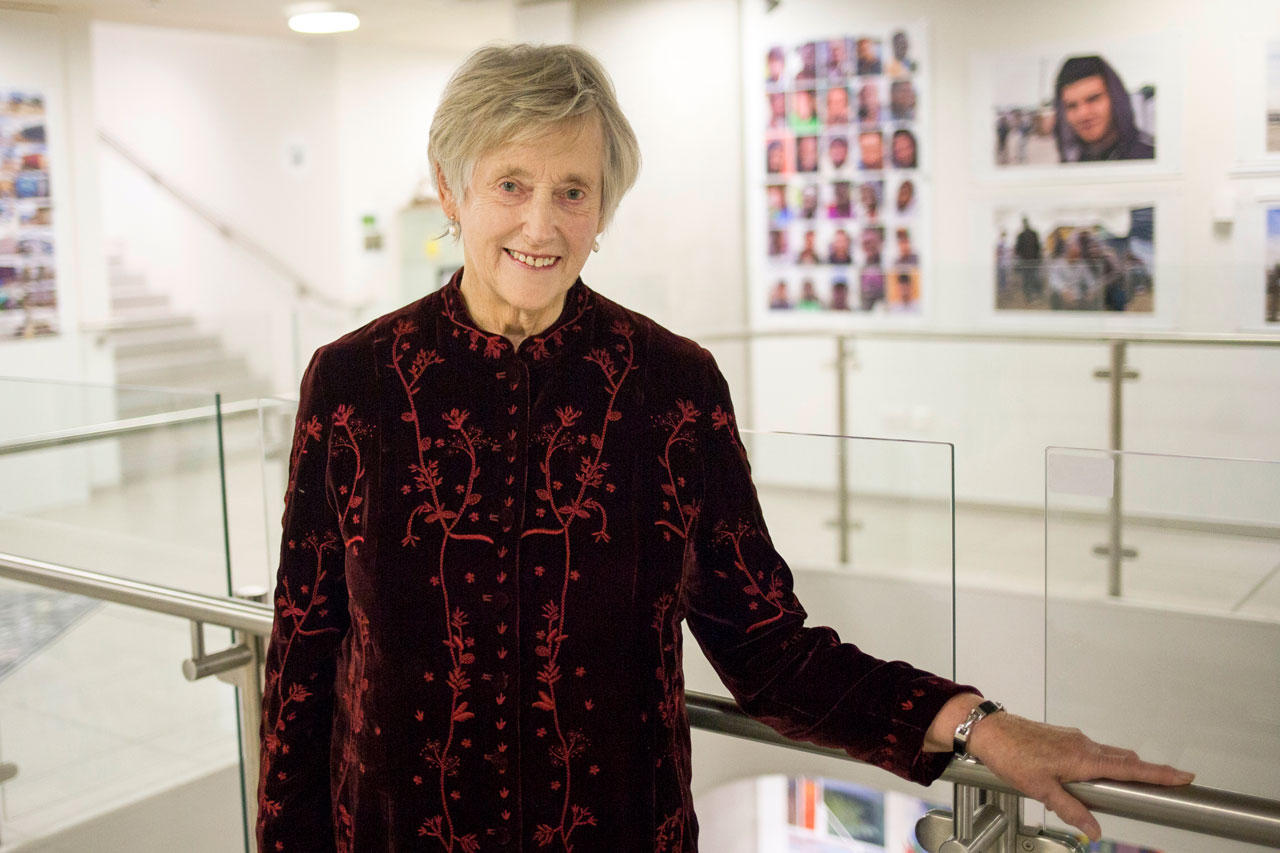 South Hampstead High School, part of the Girls' Day School Trust (GDST), recently welcomed GDST alumna Dame Stella Rimington as part of their Speaker Series, which delivers regular talks from inspiring individuals to the whole school community. Dame Stella spoke of how she reached the pinnacle of a male-dominated world as the first woman to be appointed Director General of the Security Services. Starting out as a part-time clerical assistant in a small MI5 office in New Delhi, she revealed how she rose through the ranks to become the first MI5 chief to be publicly named. Reflecting on her incredible life, Dame Stella shone a light on an intriguing and illustrious career – from her early training in a pub in Victoria, to some of the key threats and memorable events she encountered. Amusing personal anecdotes – from scathing newspaper headlines, the dilemmas of motherhood and her rare 'James Bond moments' (zooming through snowy Moscow to a KGB dinner in the British Ambassador's Rolls Royce) – provided fascinating insight into a job once shrouded in mystery.
The South Hampstead girls posed plenty of probing questions after the fascinating talk, which left them feeling empowered to seize opportunities, challenge the status quo and inspired to pursue whatever exciting paths might lie ahead. Previous pioneering guests at the school's Speaker Series include Tina Fordham, Chief Global Political Analyst for Citibank, science writer Angela Saini, whose latest book challenges the 'pseudo-Science' of gender-stereotyping, and Olympic Gold Medallists, Kate and Helen Richardson-Walsh.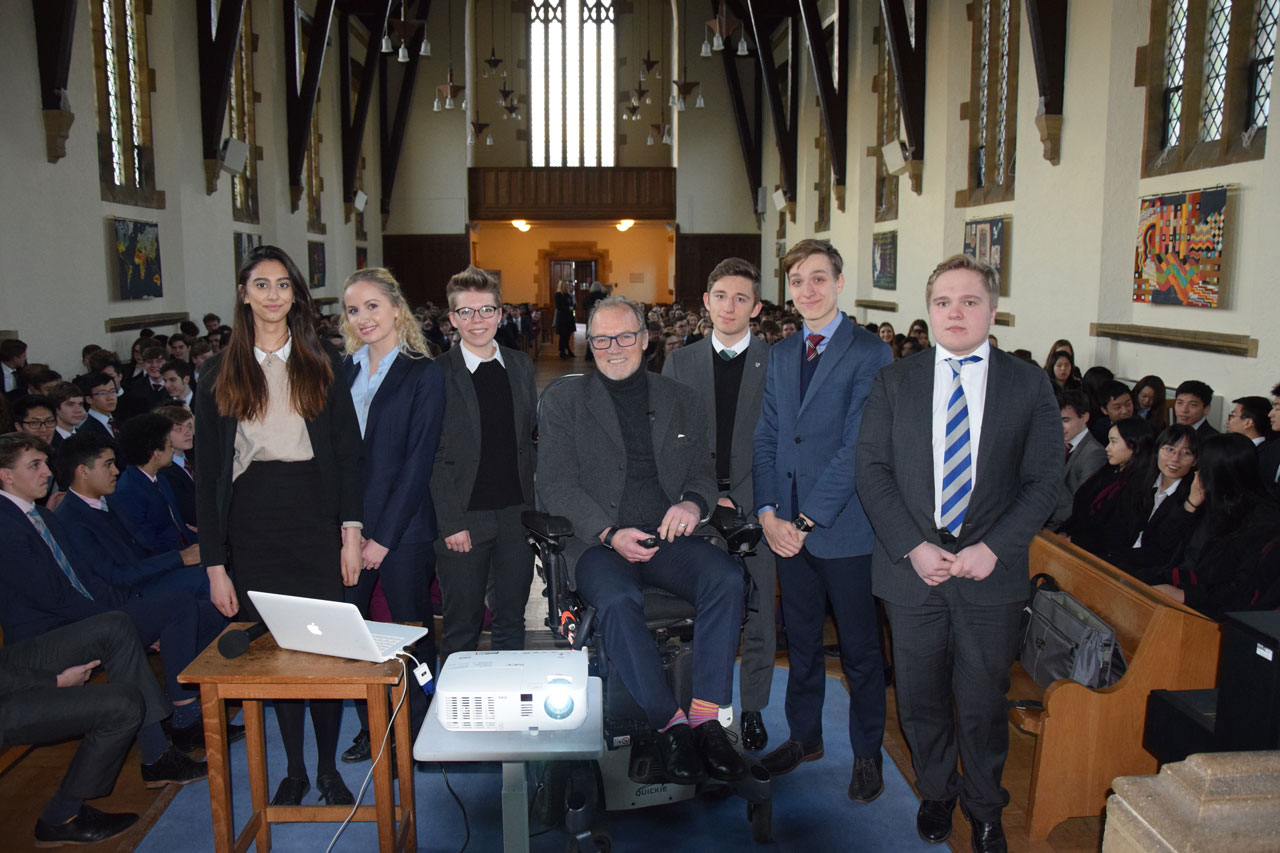 The upper sixth pupils at Bromsgrove were lucky enough to hear a fascinating talk from Alastair Hignell CBE recently, called 'When the Goalposts Change'. Alastair is a former rugby union international, cricketer and BBC commentator who made his rugby union England debut in 1975. He also played cricket for Gloucestershire and was a respected reporter and commentator for the BBC until 1999, when he was diagnosed with MS. This saw his life take a different direction and he became an active fundraiser as soon as he was diagnosed, focusing on raising awareness of MS not merely within the sporting community, but everywhere. In 2008, Alistair was presented with the Helen Rollason Award at the BBC Sports Personality of the Year for his work spreading awareness of MS.
Dr Tony Johns, director of sixth form said 'Alistair's talk was inspirational. Entitled "When the goalposts change", he encouraged pupils to think about their goals in life and how to live life to the full even when life takes a turn'.
READ MORE: Five of the Best School Libraries | Where Do Your School Fees Go?