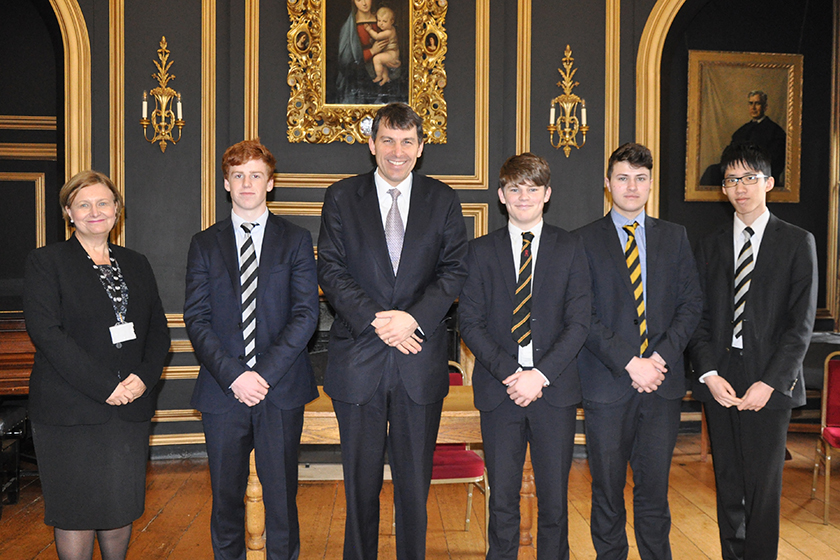 John Glen Visits The Oratory School
The politician provided food for thought in a seminar with economics students
How often do you get the chance to grill a member of parliament?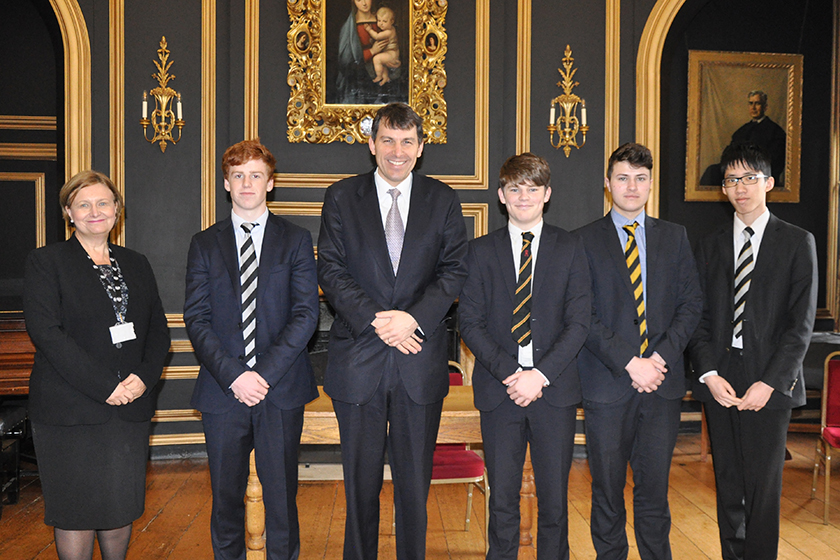 Pupils at The Oratory School were given the unique opportunity when John Glen, Parliamentary Private Secretary to the Chancellor of the Exchequer, visited their school.
The day began with a 'thought from the day' from the MP, who made particular reference to the fundamental British values of democracy and the wider responsibilities of a politician.
Oratory sixth-form economists then took part in a question and answer session with him on a wide range of economic policy issues. These included reducing government debt, Brexit, funding and managing of the NHS, the housing policy and productivity. Glen's answers provided much food for thought for boys interested in entering the political arena. Everyone agreed it had been an inspiring opportunity to gain a first-hand insight into the workings of the Treasury and of the challenges facing the economy at present.
Head of economics, Carole McKenna, said, 'we are very grateful to Mr Glen for taking the time to speak to the group and that the knowledge he imparted would support class learning in the months to come.'