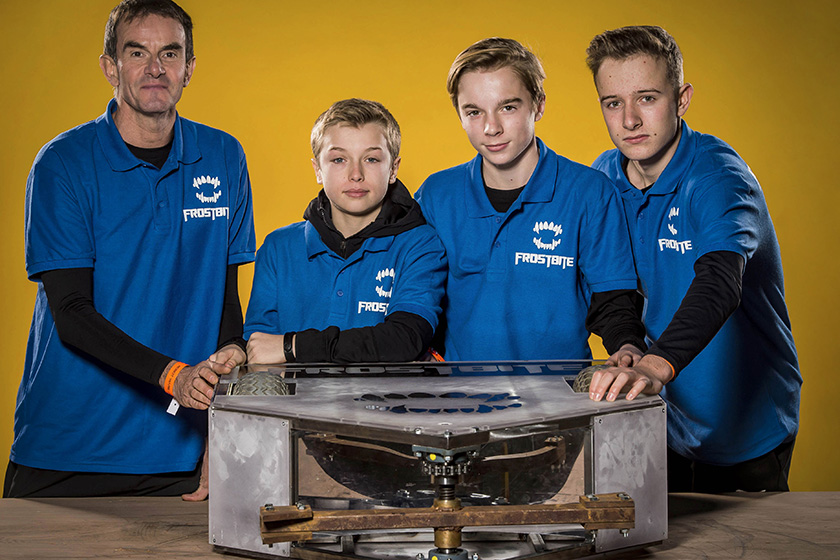 Kingston Grammar School Pupils to Appear on Robot Wars
Three, two, one... activate! KGS pupils debut their robot Frostbite on one of the BBC's most popular programmes
Three tech-savvy pupils from Kingston Grammar School entered the Robot Wars arena with their technology club leader Mr Derek Farr.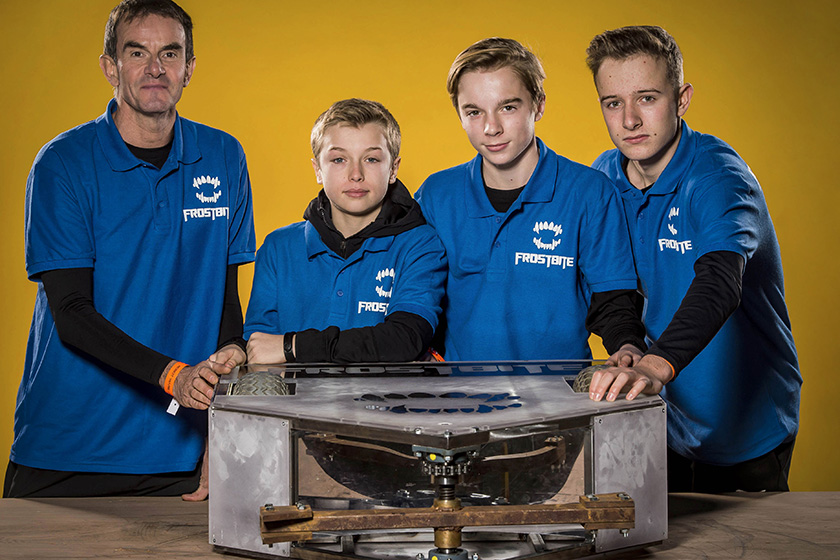 Harry Fletcher, Thomas Skeates and Chris Wilding (all 13 years old) created Frostbite in their weekly after-school technology club. Weighing only 85kg and costing under £500, the robot could be seen as the underdog of this popular competition, but their chosen weapon, a 600mm spinning bar, running at 2,000 revolutions per minute, created havoc on old school chairs during the testing phase in the KGS playground.
As well as working towards Robot Wars, the technology club also takes part in Greenpower electric car racing, Vex Robotics, a national upcycling competition plus numerous smaller in-house projects such as bird boxes and 3D printed toys.
What is Frostbite?
Frostbite took six months to build and is a fully invertible robot made of tubular steel and 6mm polycarbonate with a frosted design. To help prepare for the competition, the team recently held a driving practice session to see who was the most skilled; Harry Fletcher won the coveted spot to drive the robot in the Robot Wars arena.
Frostbite team member Harry Fletcher said, 'It was amazing to see the size, weight and sheer strength of the robots we would be competing with; a train could do less damage than some of them. I had the most fantastic time, seeing how a TV show works, meeting the production crew and just soaking up the addictive world of Robot Wars. I can't wait to go back for another go!'
Mr Farr added: 'Participating in Robot Wars was an amazing experience. It was a unique opportunity to compete in the iconic entertainment programme. As an amateur team, we were amazed at the engineering and destructive power of the best professional teams. I hope we can encourage more young people with an interest in engineering and technology to take part in experiences like this.'
Will Frostbite get through the first round? Watch the show on BBC2 at 7pm on Sunday 26 March to learn its fate…